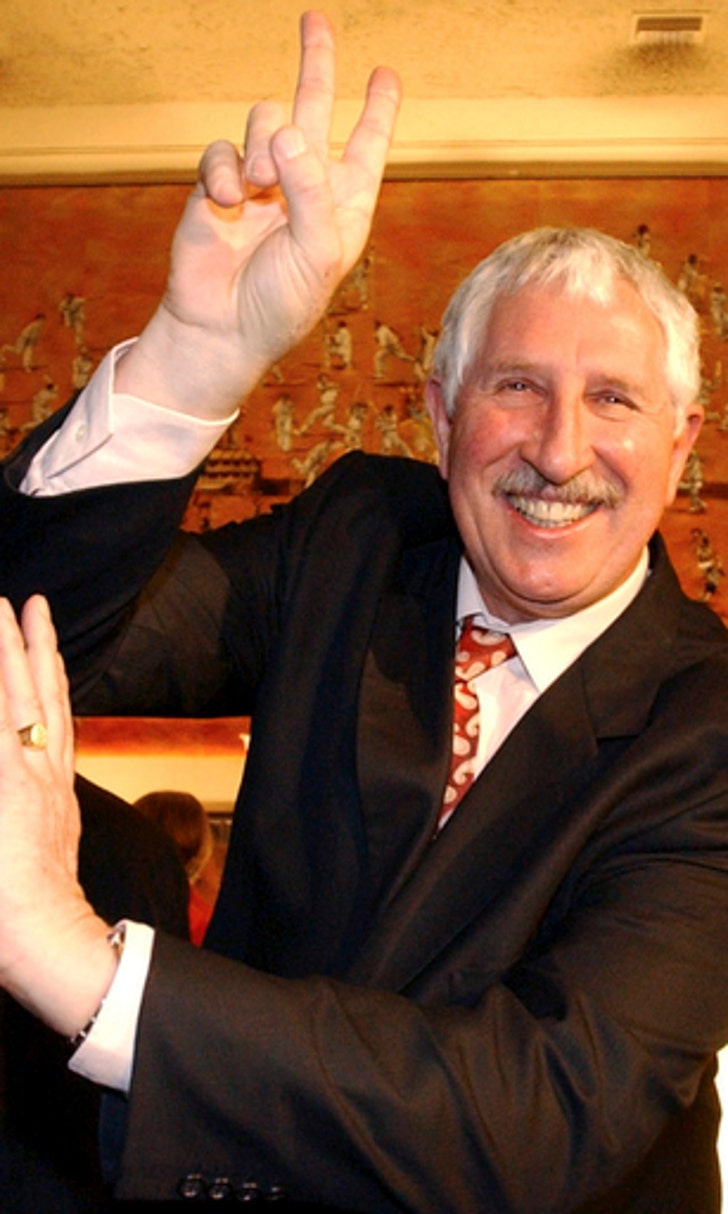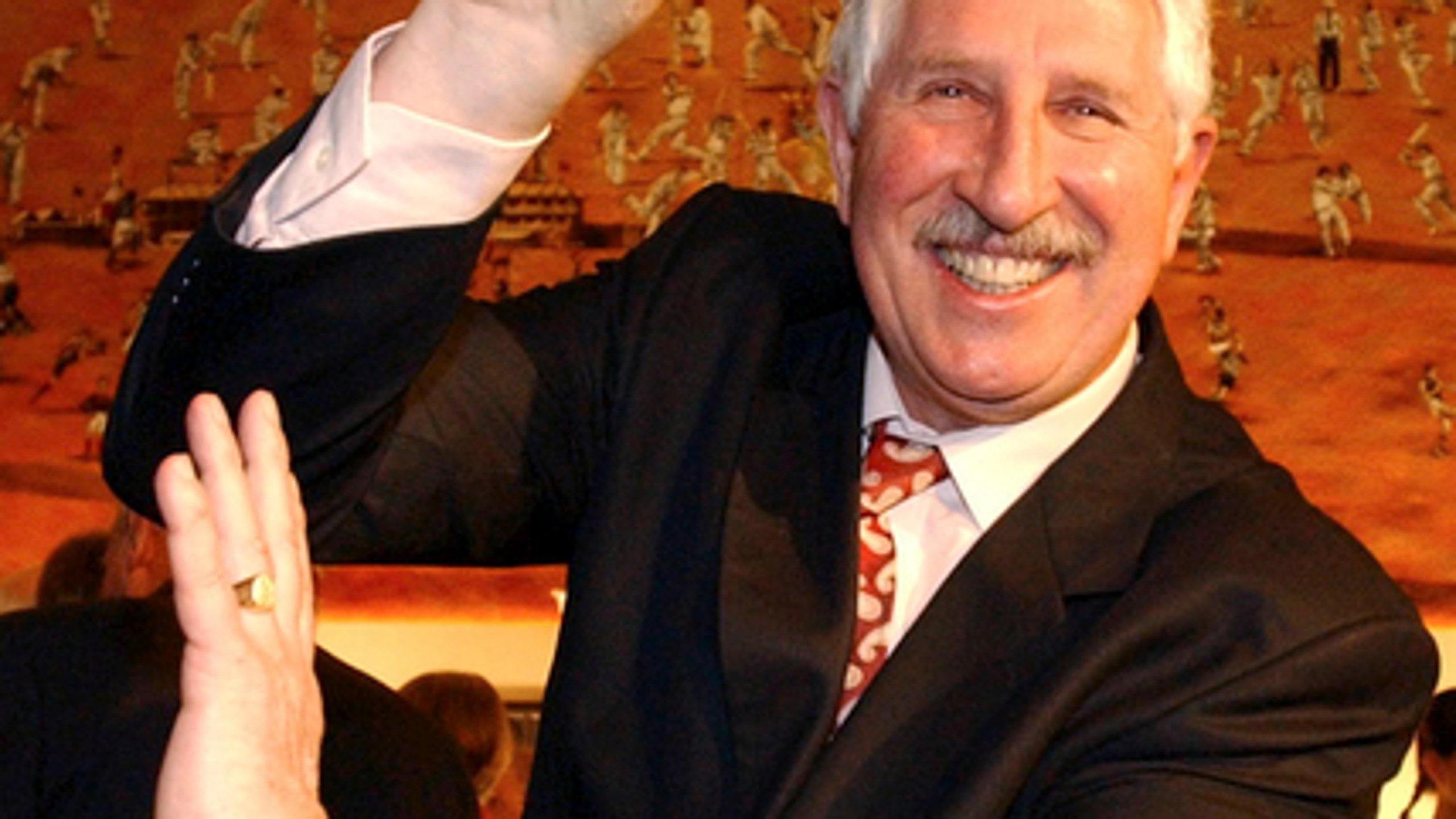 Former Australia cricketer Max Walker dead at 68
BY foxsports • September 28, 2016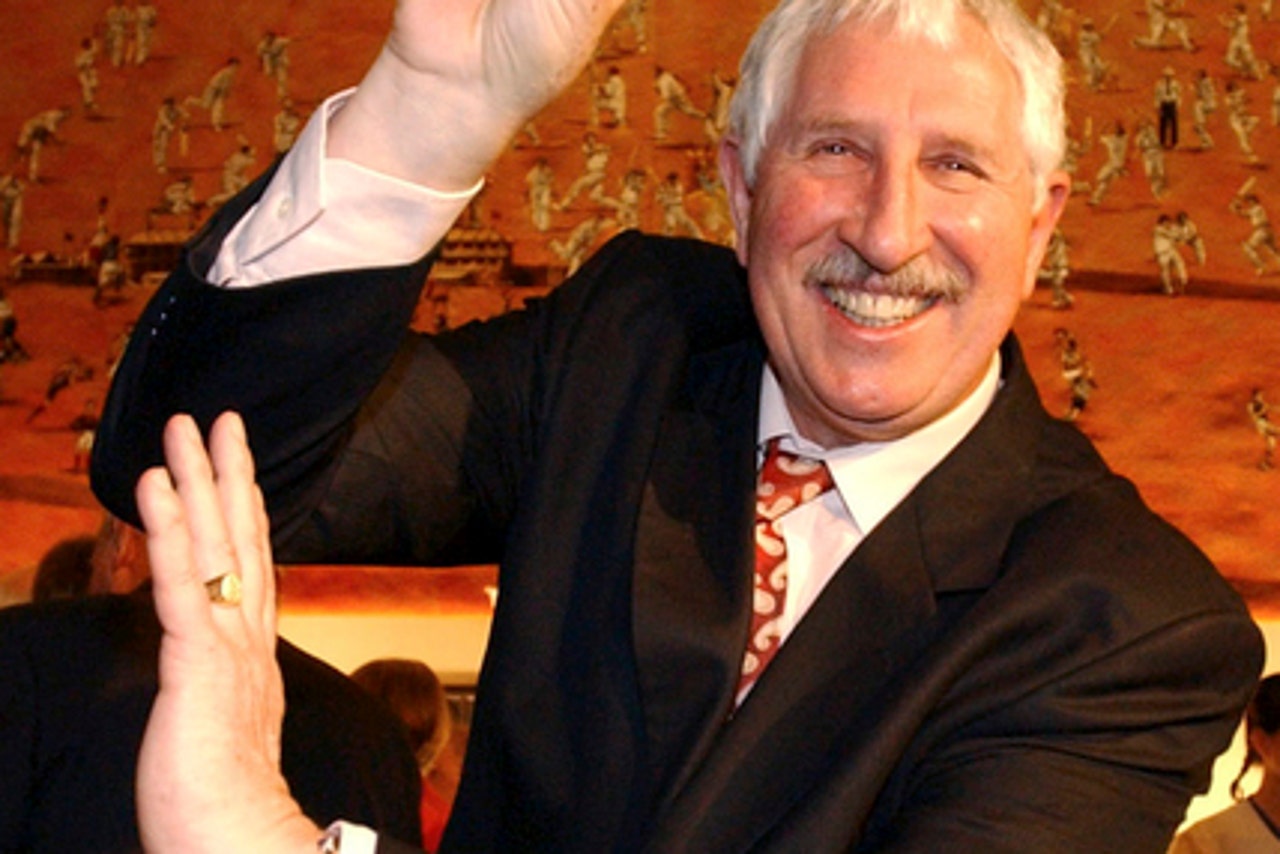 SYDNEY (AP) Former Australia cricketer Max Walker, whose awkward and unorthodox bowling action earned him the nickname Tangles, has died. He was 68.
Cricket Australia on Wednesday said Walker died after a battle with cancer.
Walker played 34 test matches between 1972 and `77, taking 138 wickets at an average of 27.47, including six five-wicket hauls. He also took 20 wickets in 17 one-day internationals from 1974-81.
Walker was a useful batsman who scored 586 runs at 19.53 including an unbeaten 78 in his final test against England at the Oval.
After retiring from cricket he became a commentator, a popular raconteur and a best-selling author whose humorous books included How To Hypnotise Chooks And Other Great Yarns.
In 2011, he was made a Member of the Order of Australia for services to cricket and for his social work.
Keith Stackpole, who played with Walker in 13 tests and captained him in the Victoria state team, said Walker was under-estimated because he played in the shadow of the great fast bowlers Dennis Lillee and Jeff Thomson.
''He was loved around the world by teammates and opponents alike and to my mind seriously underestimated,'' Stackpole told the Daily Telegraph. ''You think of Thommo and Lillee as the tearaways, whereas `Tang' was a medium pacer with the biggest heart I have come across on the cricket field. Once he realized he wasn't a fast bowler, as distinct from a medium fast bowler, he became a very, very good player.''
Greg Chappell, who played with Walker in 34 tests, recalled the unusual, wrong-footed action surprised batsmen.
''The right arm over left earhole is how he described his bowling,'' Chappell said. ''Maybe Mike Proctor and Lance Cairns were similar but part of Max's distinguishing feature was his unusual action, meaning batsmen were never always sure where the ball was coming.''
Walker had been a successful Australian Rules football player in Melbourne before concentrating on cricket. He started as a batsman but realized his strength lay as a bowler.
Walker took 12 wickets in his first two test matches, including 6-15 from 16 overs in the second innings of the second test against Pakistan at Sydney in 1973. Pakistan needed only 158 to win and was 83-3 until Walker's match-winning spell.
On Australia's subsequent tour to the West Indies, and after criticism of his selection, Walker took 26 wickets at 20.73, shouldering the heaviest bowling responsibility after Lillee and Bob Massie were lost to injuries.
Walker was a favorite among fans for his handlebar moustache and larger-than-life personality.
''Tangles was one of the great fellows. A big loveable bear of a man who parlayed his talent, first as a footballer turned cricketer, and then with his bonhomie and ability to tell a good yarn, to set himself up for a wonderful career after cricket,'' Chappell said. ''He'd be the first to tell you it was a pretty good result for someone who trained as an architect but never really designed anything apart from what he would describe as a `few chicken coops.'
''He was a big man with a big heart, very likable, and a lot of fun to play cricket with.''
Cricket Australia chief executive James Sutherland said Walker played an important role in Australia's success in the 1970s.
''It was a golden era of test cricket under the captaincy of Ian and Greg Chappell, and Max's medium fast bowling and his unmistakeable bowling action were a feature of those teams, and then in the late 1970s when he joined World Series Cricket,'' Sutherland said. ''As a cricketer, with ball or bat in hand, Max was always fiercely competitive. He was a genuine crowd favorite wherever he played.''
---