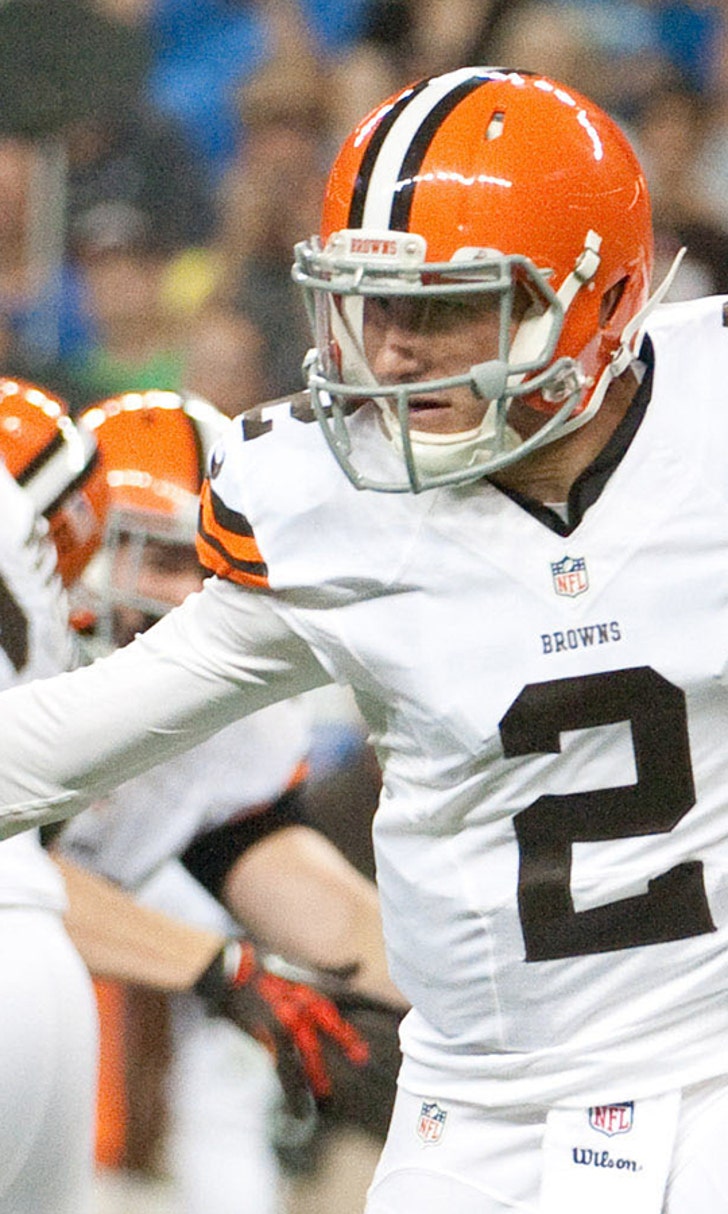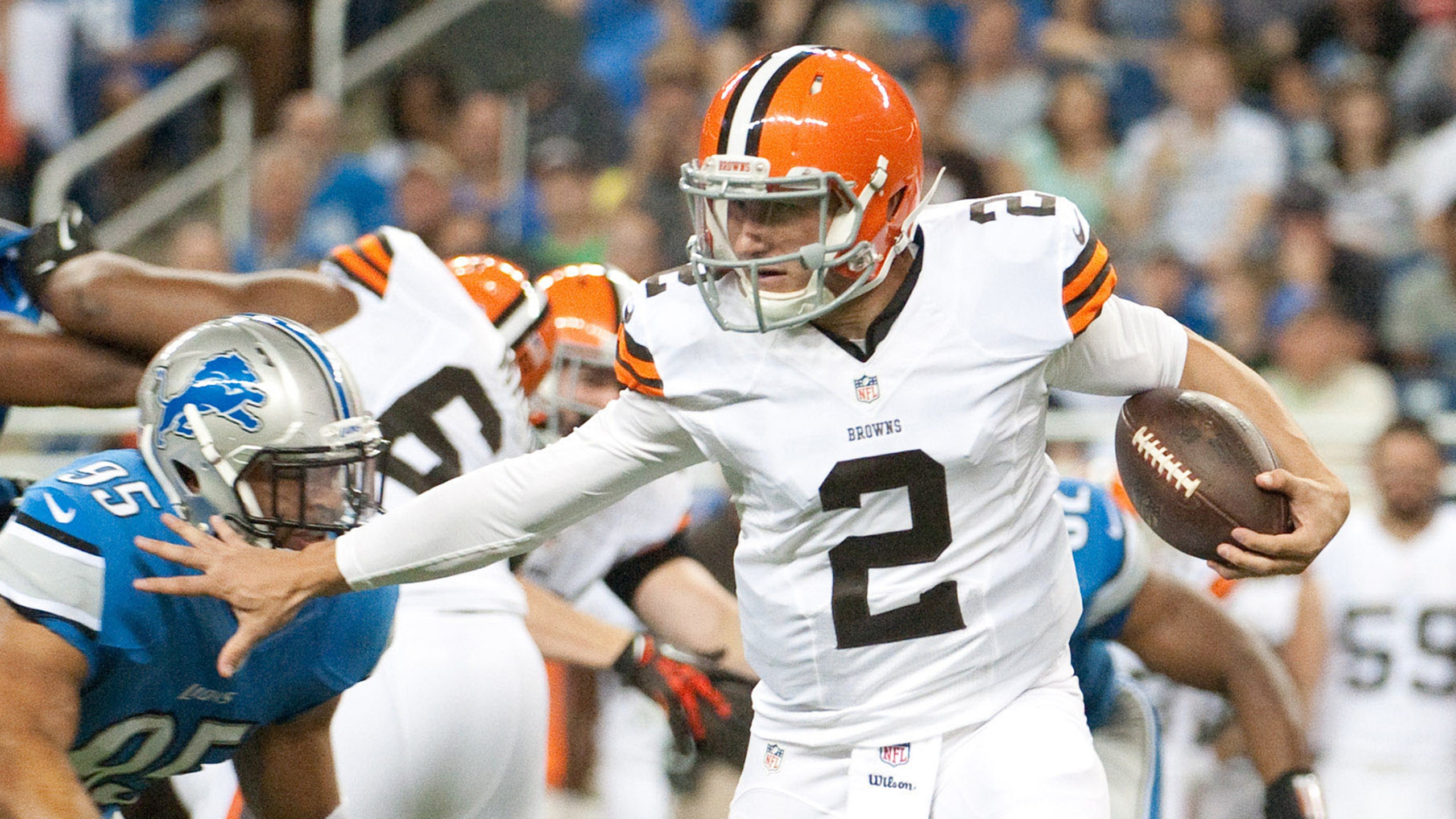 Former Aggie Manziel doesn't disappoint in NFL preseason debut
BY foxsports • August 10, 2014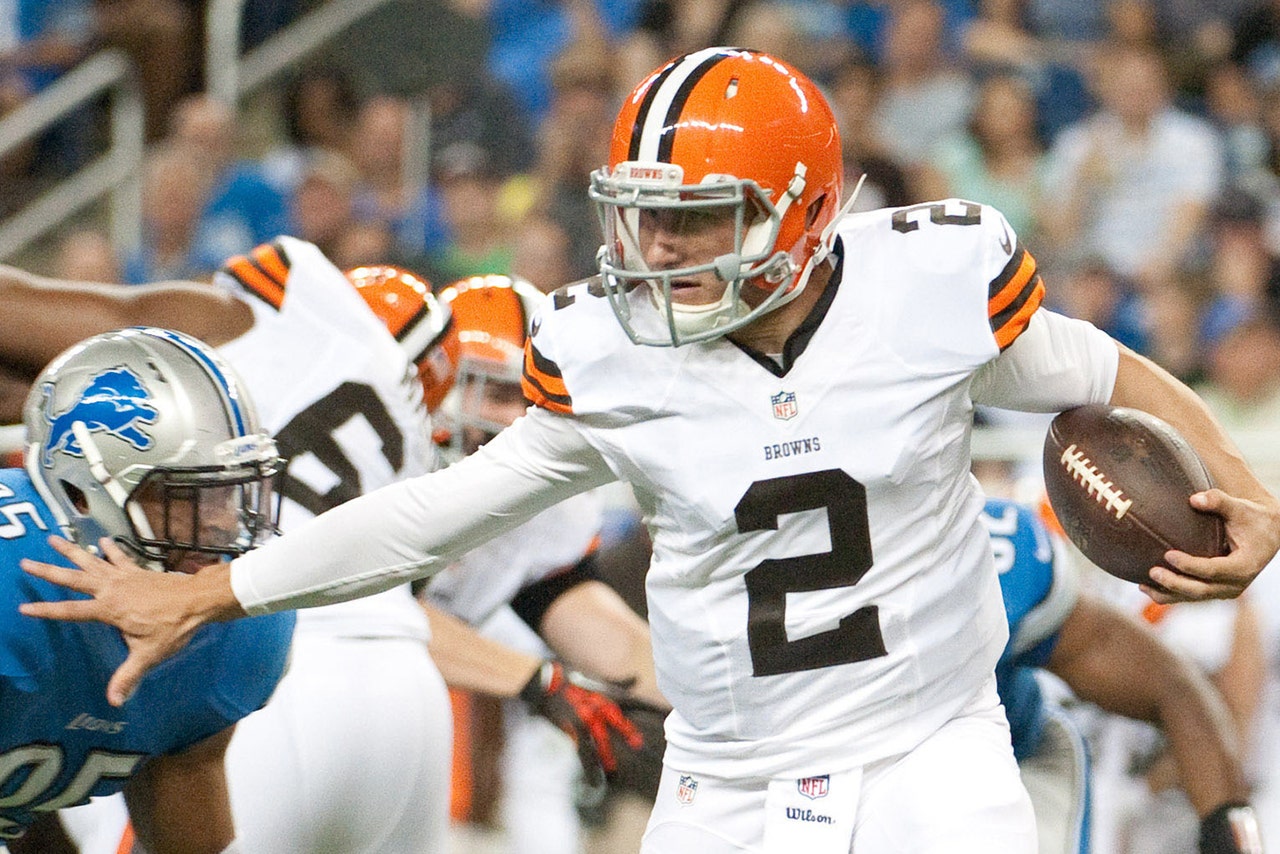 Only Johnny Manziel could make a Browns-Lions preseason game must-see TV on a Saturday night.
Manziel made his much-anticipated NFL debut and it went like it does for a lot of rookie quarterbacks. He didn't exactly dazzle, but he did show flashes of the Manziel Magic that made him a household name in college.
Manziel was 7-of-11 passing for 63 yards in the Browns' 13-12 loss. He also ran six times for 27 yards.
His passes weren't always pinpoint accurate, but he showed a quick release and the passes had plenty of zip. He missed a checkdown or two, but both his decision-making and accuracy will improve once he gets more comfortable.
His quick feet were impressive, both in escaping pressure and in read-option plays. Just like the good ol' days at Texas A&M.
But Manziel running six times in a part-time appearance is not a good sign. A quarterback his size simply can't run that much in a full game and expect to stay upright. He needs to be less like Robert Griffin III and more like Russell Wilson in his discretion for running the ball.
Manziel also showed an ability to adapt. He ended a couple of his early runs by plowing head-first forward. By the end he was doing the feet-first, pop-up slide like a veteran.
It should be noted that Manziel was not operating with the Browns' first-teamers. That honor went to Brian Hoyer, who started and completed 6 of 14 passes for 92 yards.
Like Manziel, Hoyer didn't throw a touchdown pass. However, Hoyer looked more comfortable in the Browns' system and is clearly ahead of Manziel at this point.
Yet it's just a matter of time before Manziel catches up to Hoyer in terms of competency. That window of time could decrease if the Browns elect to start Manziel in the next preseason game against Washington.
Manziel's performance proved he can get through his first preseason game as a rookie and not embarrass himself. To project whether this or any other Manziel performance justifies or mocks his drop to No. 22 on draft day is nonsense.
That's because when you draft Manziel, you get the whole package, including all the unwanted off-season attention. The Browns seemed naïve in their reaction to Johnny Football's off-field adventures this off-season.
Like it or not, though, Manziel's on-field performances – good or bad – will be used to judge all the teams that passed on him in the first round.
But for his first game and and all the others in his NFL career, however long that may be, Manziel proved that he's a still a player you can't take your eyes off of. That's something even the stodgy NFL will never change.
Follow Keith Whitmire on Twitter: @Keith_Whitmire
---