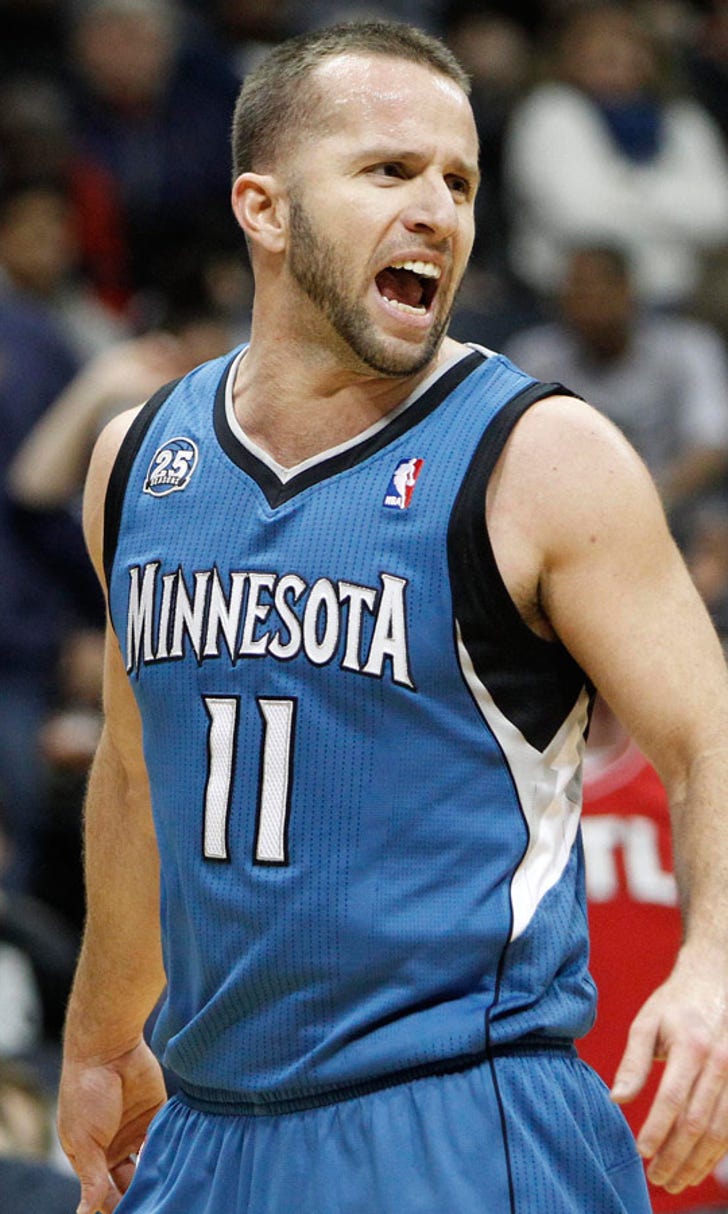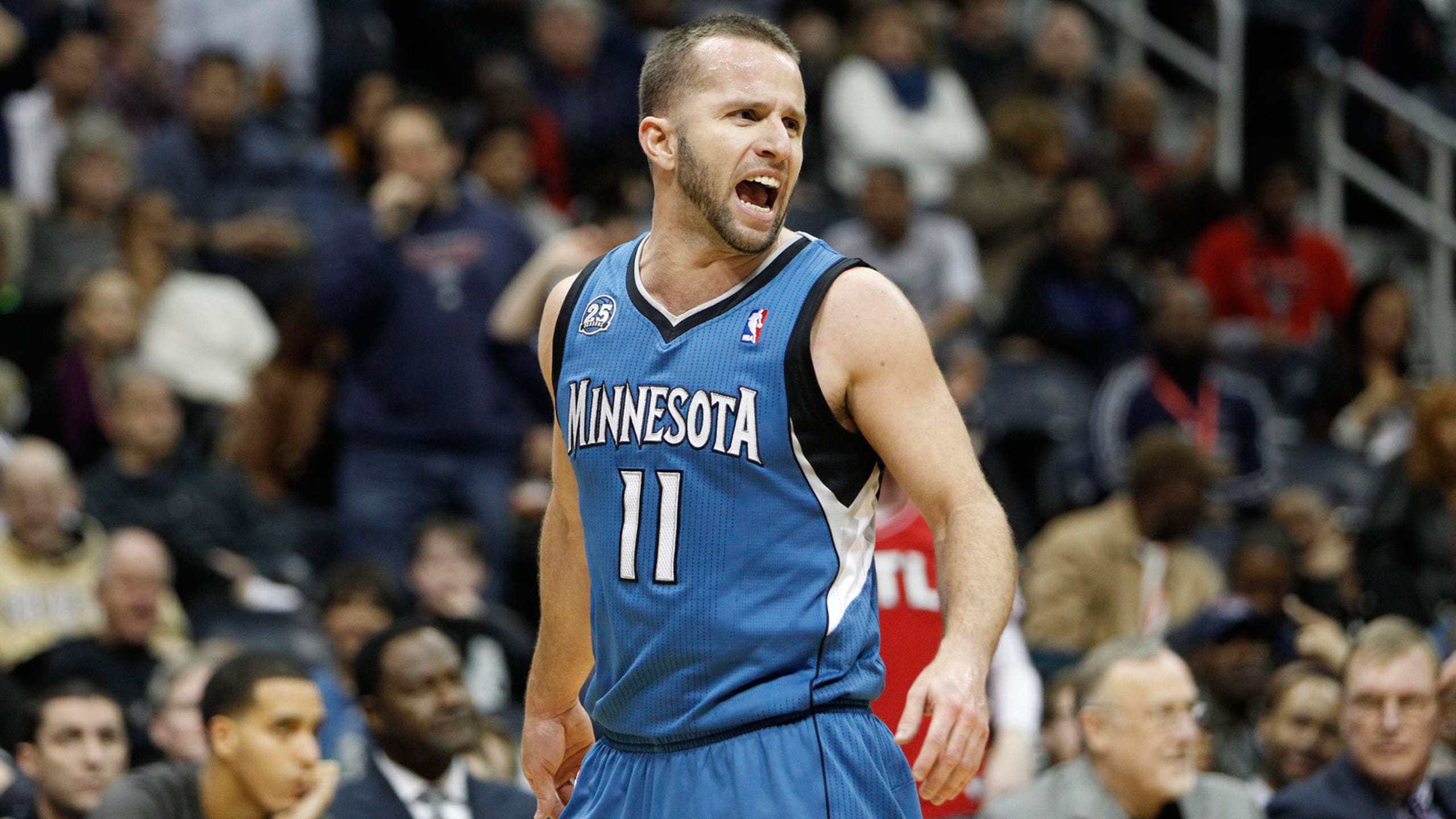 For Wolves' better or worse, Barea's emotions fuel play
BY foxsports • February 25, 2014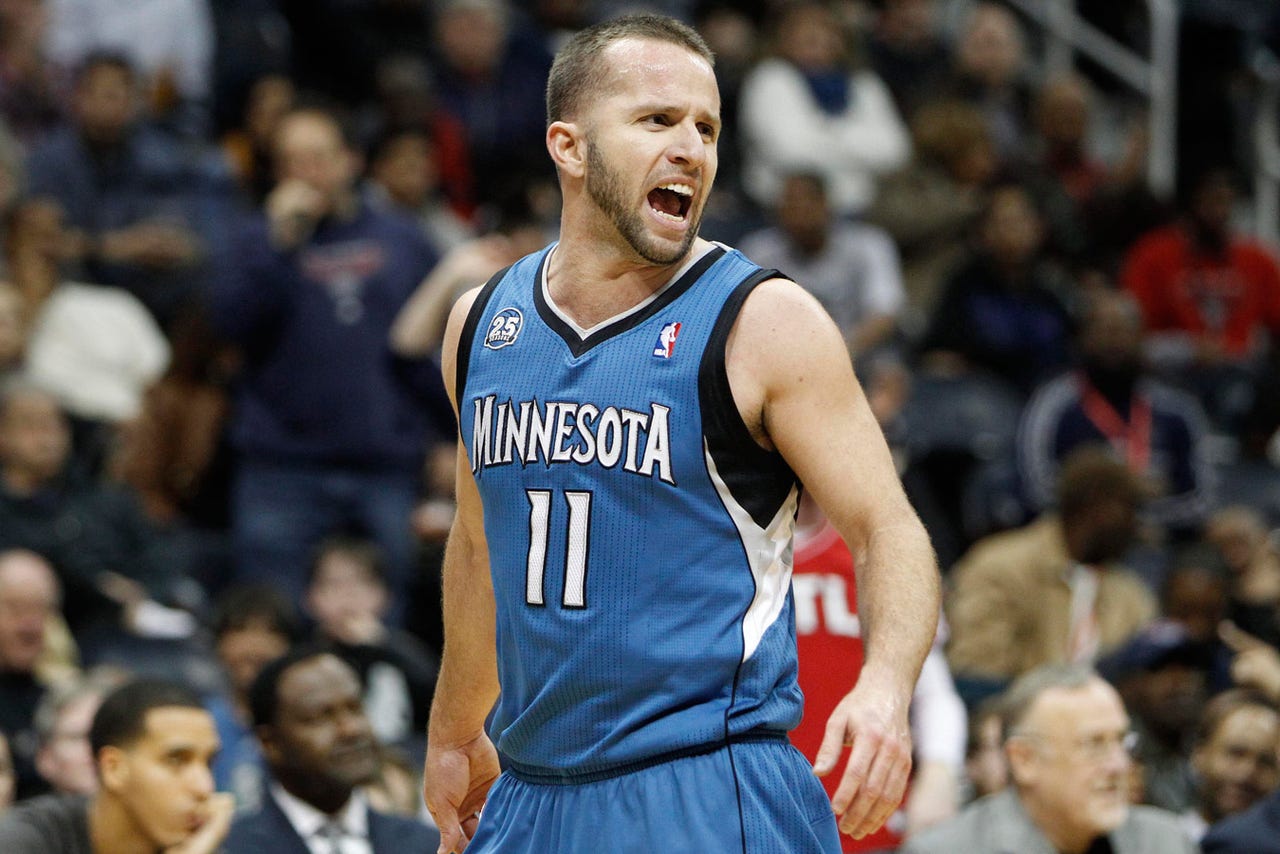 MINNEAPOLIS -- J.J. Barea's sharp words came out calmly, plainly, a collision of urban American and Puerto Rican intermingling in his accent.
"I wish Kevin would've just came up to me, face-to-face, man-to-man, and said it," Barea said, "but it's no big deal."
"It" was a public, postgame expression of displeasure from Kevin Love, blaming Barea and fellow second-unit anchor Dante Cunningham for moping on the bench during a close loss Jan. 8 to Phoenix. Love had told reporters he was unhappy with the reserves on one other occasion earlier in the season, also drawing Barea's ire.
But this wasn't a product of some underlying feud between the franchise's superstar and one of its most seasoned veterans, Barea said. He and Love live in the same Twin Cities apartment building, sometimes grab a drink at the bar on its main level.
"We don't really have no problem," Barea said.
"Everybody likes each other," Love said gruffly back in the dispute's immediate aftermath.
To Barea, this was merely one of many glimpses into the persona of Minnesota's backup point man the past three seasons -- a fiery, emotionally driven sparkplug that's as honest and outspoken as he is aggressive with the basketball.
And while he admitted afterward they're not always the best form, needing to cool down after being benched in a tight game or getting hot at a teammate for calling him out are simply parts of who he is.
"If I don't get mad," Barea said, "it's not gonna be me."
And an organization that's facing a 10-year playoff drought unless it changes course this season could frankly use a similar fire, Barea said.
"I've been saying it all year, since I got to Minnesota," Barea said. "We need a little more emotion, more anger and stuff like that."
For the short, lightning-quick, eight-year vet, too much passion can cause him to lose control -- on and off the court. That's when turnovers, horribly mistimed errant 3-pointers and spats happen.
When he harnesses it, the past week happens.
In three of the Timberwolves' past four games, Barea has scored in double figures off the bench, including 18 points just before the All-Star break against Denver and a season-high-tying 21 Sunday at Portland. He's shooting 55.8 percent from the floor during that time, a number boosted by an 8-for-8 showing at home against the Nuggets.
He hasn't been as steady the past two contests. Saturday in a rout of Utah, he scored just seven points on 3-of-9 shooting. Sunday, he scored 15 points in the first half before he and his team wilted after halftime, blowing an 18-point lead in a 108-97 loss to the Blazers.
But generally, when Barea's on, the second unit's right there with him.
"We need him off the bench to give us scoring," coach Rick Adelman said. "When he's shooting the ball well, it really helps us. It helps the second group on the floor, because he can be the shot maker."
For much of the season, Barea hasn't filled that role adequately. Even after his recent tear, he's shooting 41 percent -- the lowest mark since his rookie year in Dallas. He's never been a very effective defender or distributor, certainly not on the level of the guy that starts ahead of him, fellow Spanish speaker Ricky Rubio.
As of last week, trade-deadline rumors involving Barea going to Memphis or elsewhere to make room for Denver's Andre Miller were flying around the Internet. Perhaps a change of scenery would've helped him regain the shooting touch he famously exhibited during the Mavericks' 2011 championship run.
But Barea, who signed with Minnesota as a free agent ahead of the 2011-12 season, wouldn't rather be anywhere else.
"You never really want to get traded," said Barea, who started three games in the 2011 Finals and hit 4 of 5 triples in Game 5. "I think I'm in a good situation here. I think we've got a good group of guys with a good staff. So I don't want to go nowhere."
If he continues at his current pace, the Timberwolves might be just as happy their reported attempts to send Barea and Chase Budinger to Memphis in exchange for Tayshaun Prince and perhaps Tony Allen fell through.
They're 5-2 this season when Barea scores 15 or more points. Strangely enough, both of his 21-point efforts have come in defeat.
"He's been good for us lately," Rubio said. "He's been making a lot of shots, and he's a veteran player, you know? He knows how to take opportunities and step up when he needs to."
It's caused Adelman to bench his starting point man in the fourth quarter several times this season, a course of action that's produced mixed results for a team sitting 6 ½ games out of the Western Conference playoffs heading into Tuesday night's game at Phoenix.
Sometimes, Barea's been collected and effective, running through Adelman's progressions and finding Love, Nikola Pekovic and Kevin Martin -- when healthy -- while making a clutch shot or two himself. But too frequently, he chucks up ill-advised 3s and rushes things rather than orchestrating them.
Yet when he's got his head on straight, emotions and all, he can be the scoring floor general Minnesota has yet to find in Rubio or anywhere else on its 2013-14 roster.
"Sometimes, I think I put too much pressure on myself," Barea said. "When we're not scoring, I try to attack too much, and that's when I get myself in trouble. I've just got to let the game come to me there in the second unit and just see what happens."
Follow Phil Ervin on Twitter
---