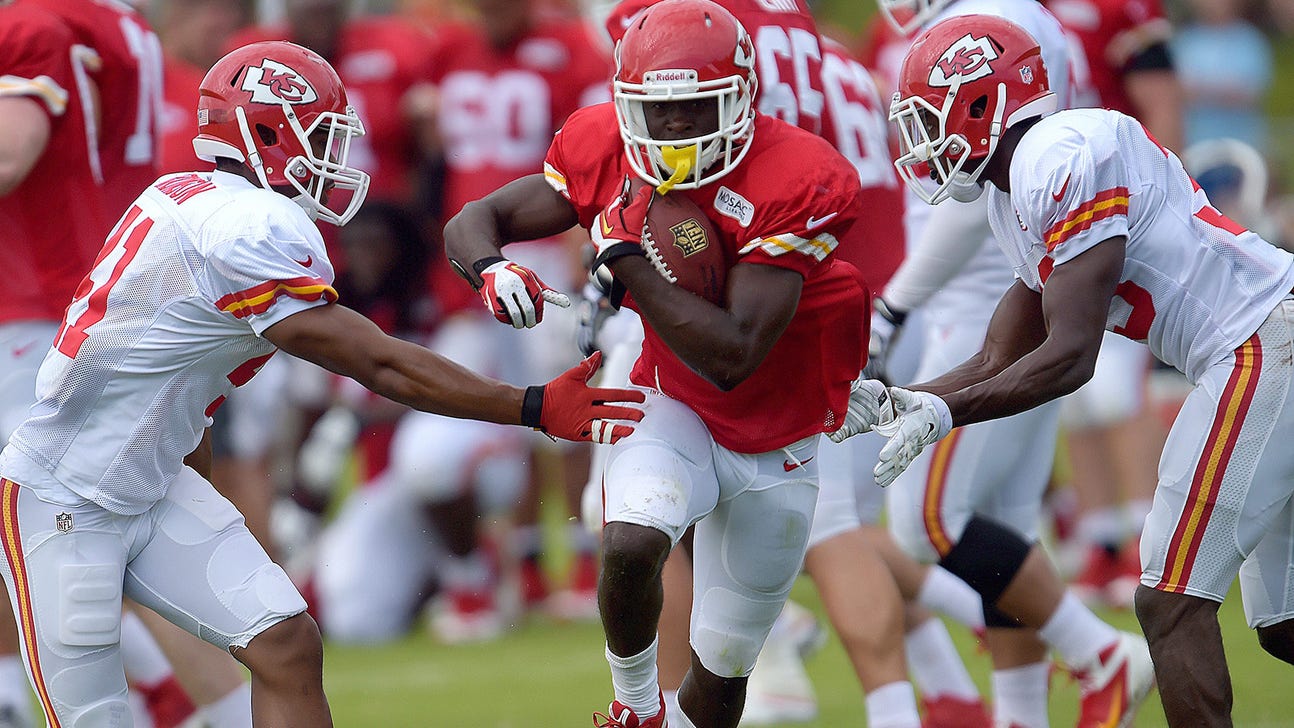 For Chiefs rookie Thomas, it's not about labels; it's about the endless possibilities
Published
Aug. 5, 2014 4:55 p.m. ET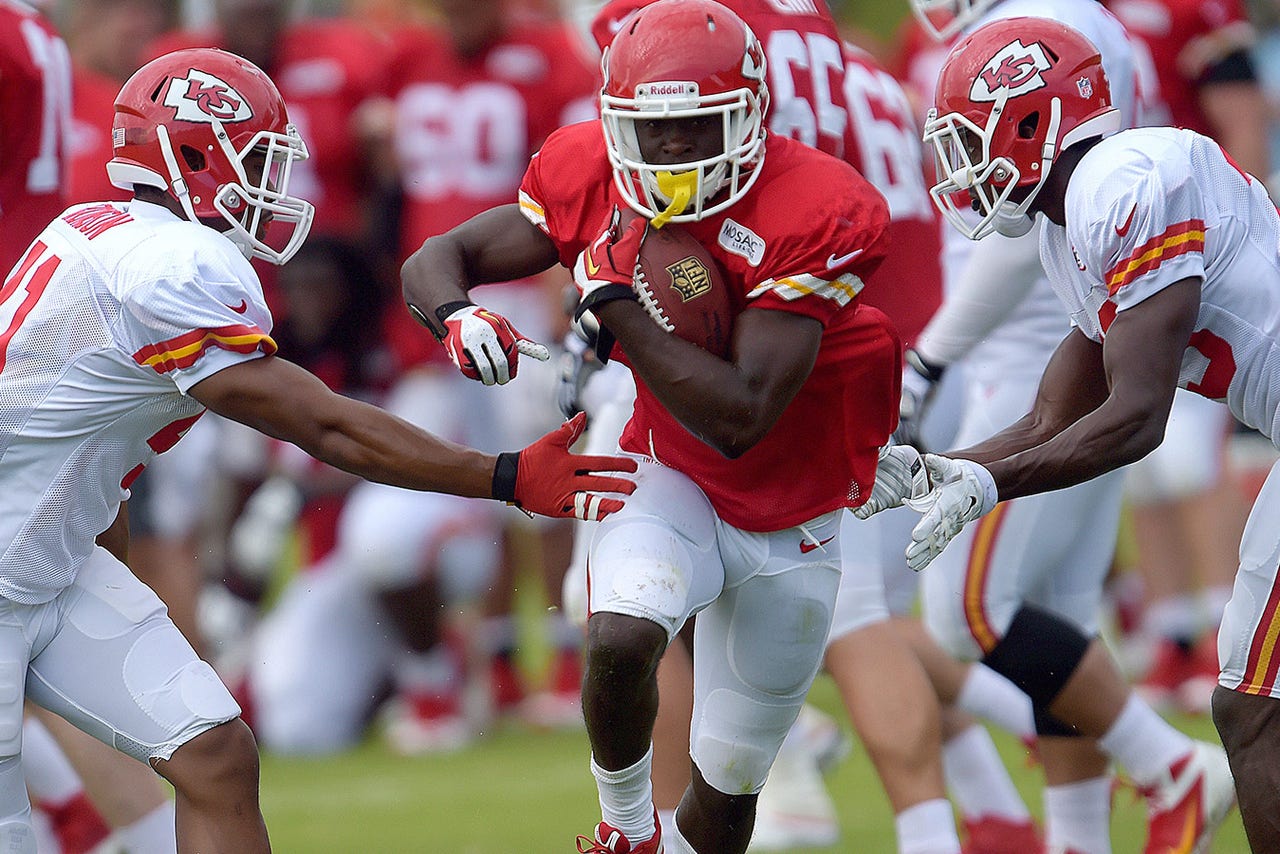 KANSAS CITY, Mo. -- De'Anthony Thomas holds Anthony Sherman's shoulder pads the way a cartoon ant holds a giant apple core. The Kansas City Chiefs' rookie scatback looks as if he might be able to jump inside the opening at the neck like it was the cockpit of an IndyCar; stick on a set of wheels, he might drive it all the way to the Brickyard.
"They always talk about my size," Thomas, the former Oregon star, told reporters late last month, "but I feel like I have a big heart. I'm not scared of anybody."
If that doesn't sound like the heart of a punt returner, what the hell does?
"His burst, his ability to make the first person miss, he's got that," special teams coordinator Dave Toub recently said of Thomas, who'll make his Chiefs debut Thursday at Arrowhead Stadium in the preseason opener against Cincinnati. "(It's the) same thing (former Bears Pro Bowler and new Falcon) Devin Hester had. The thing we need to work on with him right now is his catching and his ball reads. We'll see him in practice, occasionally, have to run late to make a catch. It's just a matter of him seeing the ball, where it's going to be. Have the ball chase him and not him chase the ball."
Although to be fair to the ball, chasing little No. 1 around is a pain in the backside. Thomas clocked a reported 4.34 in the 40-yard dash at the Ducks' Pro Day in March and a 4.50 at the NFL Scouting Combine in Indianapolis the month before that. Even if the truth lands somewhere in between, that truth comes with a freaking vapor trail attached.
"He's faster than Dex (former Chiefs punt returner and scatback Dexter McCluster), but not as choppy as Dex," linebacker Derrick Johnson told reporters at St. Joseph. "They both serve a purpose in anyone's offense that can help you win. We're glad we've got the young fella."
Now they've just got to figure out the best ways to use him. And by "use," we mean "exploit."
At 5-foot-9, 174 pounds, Thomas is a Swiss Army knife of possibilities, hell on two tiny wheels. He's expected to open the first preseason tilt against the Bengals in McCluster's old spot as the Chiefs' No. 1 punt returner. He'll line up in the backfield, in the slot, maybe even along the perimeter. Coach Andy Reid's newest toy is not a quote-unquote pure, hammer-it-into-the-line tailback. He's not a quote-unquote pure wideout.
He's a weapon.
"Yeah, you can move him all over," Reid told reporters late last month. "You just have to make sure you ease him into it. You can't overload him; he's a young guy. But so far he's handled everything we have done with him and we have moved him in a few different places."
So where's the most comfort for you? What's the designation? Tailback? Receiver? Slot man?
"No, I just feel like I am a 'contributor,'" Thomas said. "Wherever the coach puts me, I just am going to go out there, work hard and make plays."
Labels? Labels are soooooooo 2007.
"Oh, man," Johnson said recently. "He's a guy that's going to create mismatches.
"In this offense, he's doing great. He's one of those guys that's going to create that mismatch for the linebackers. He's going to help us this year."
Of all the curiosities embedded into Thursday's lid-lifter (Where do the pieces in the secondary and the offensive line best fit? Can these new wideouts really bring the goods in a live game? Are the tight ends ready to take a hit? Is the battle at placekicker real or imagined?), Thomas -- and his usage -- will be among the most delectable.
So far this preseason, Reid and company have used the Los Angeles native, nicknamed "Black Mamba" by rapper/entertainer/Pop Warner impresario Snoop Dogg, like their own personal USB stick, plugging him into various holes to see how things run.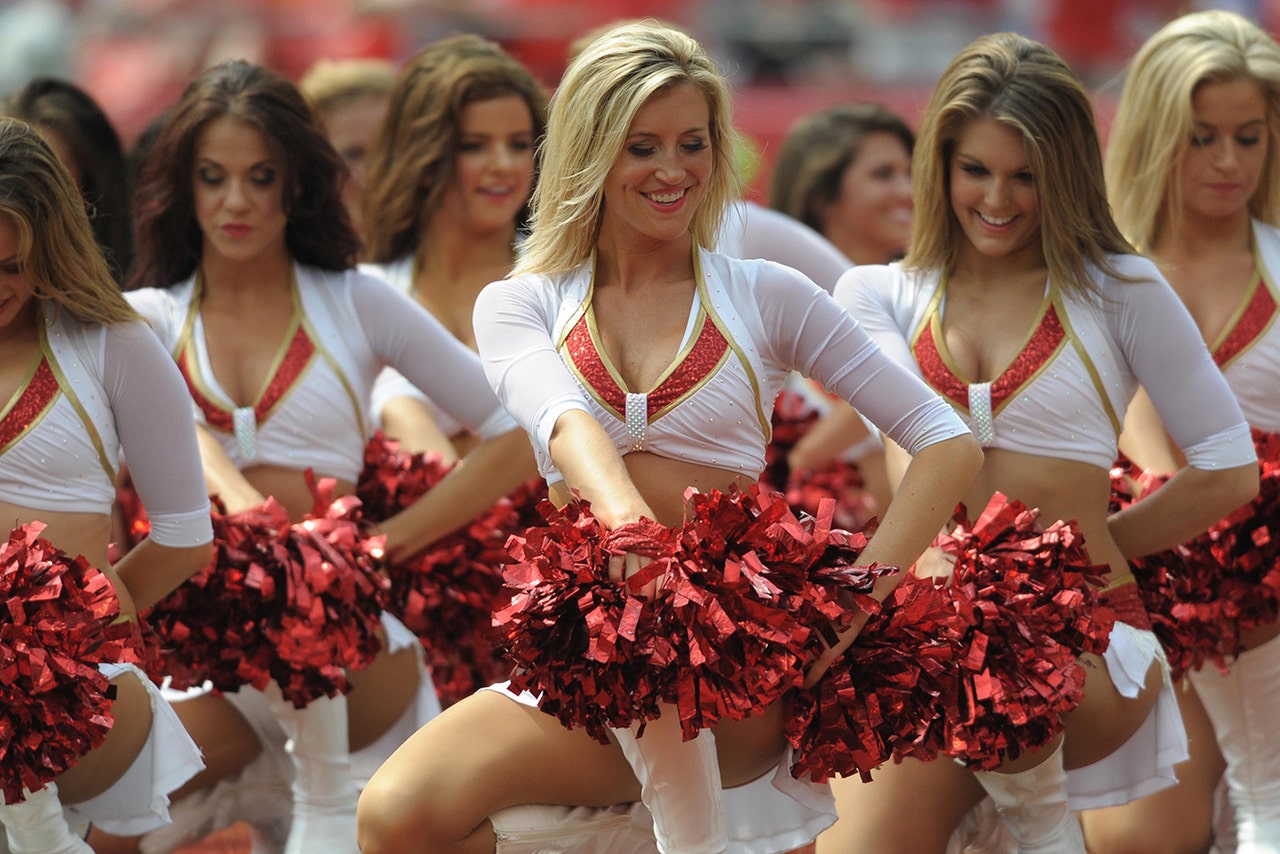 CHIEFS CHEERLEADERS: Flip through our photo album of Chiefs cheerleaders.
"There's just a lot of details," Thomas said. "You just have to know your assignments and be on the same page as the offense as far as footwork with the quarterbacks and things like that. You just have to be on the same page and just be patient."
That and flexible. Handoffs in the red zone. Option plays. Swing passes. A backfield formation in which he's paired with fellow speedster Jamaal Charles. The opportunities are endless; the only limitations are Reid's imagination and Mamba's health.
"And you get nervous when you've got him in the game," Johnson continued. "I had the running back (to cover) man-to-man, and you look up, and it's No. 1 in the backfield. That's not a running back to me. So it's one of those things (where) you've got to be on your toes."
Oh, man.
You can follow Sean Keeler on Twitter at @SeanKeeler or email him at seanmkeeler@gmail.com.
---