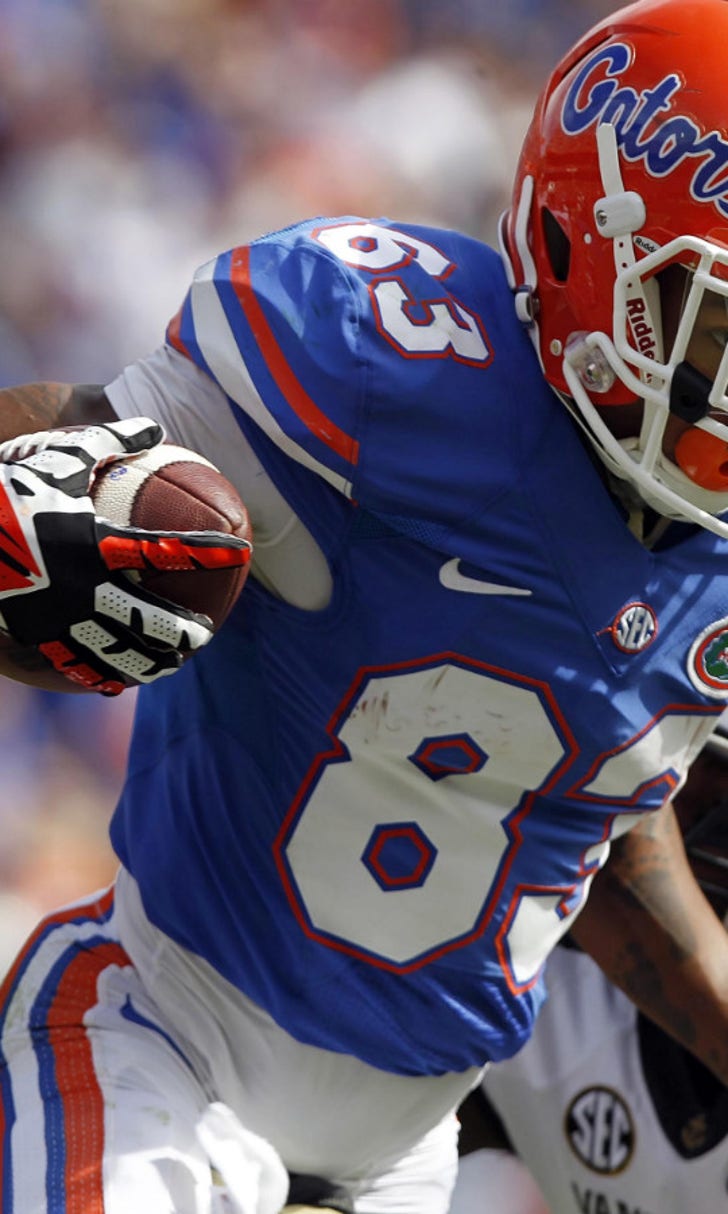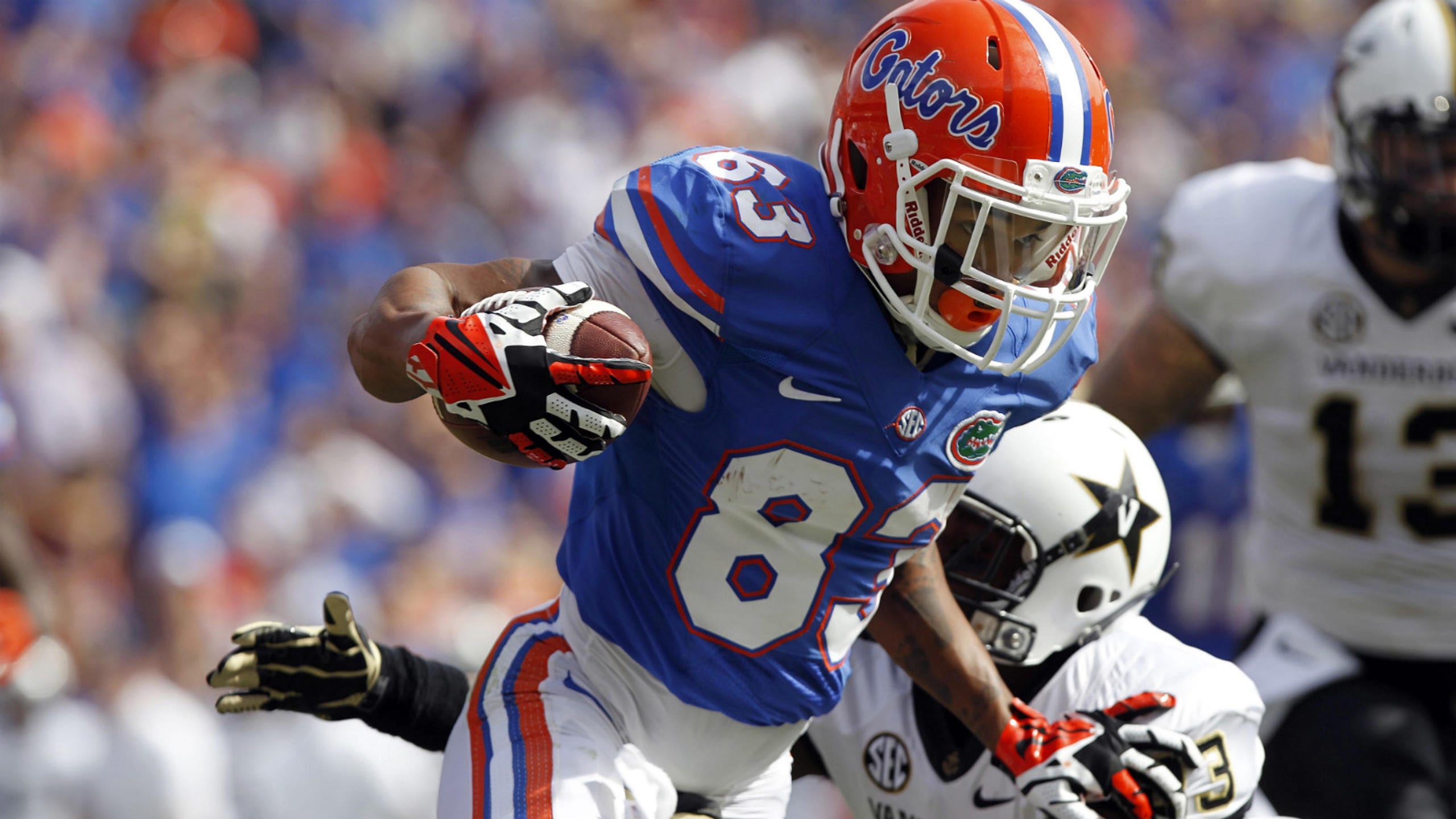 Florida WR Solomon Patton returns home for Senior Bowl
BY foxsports • January 24, 2014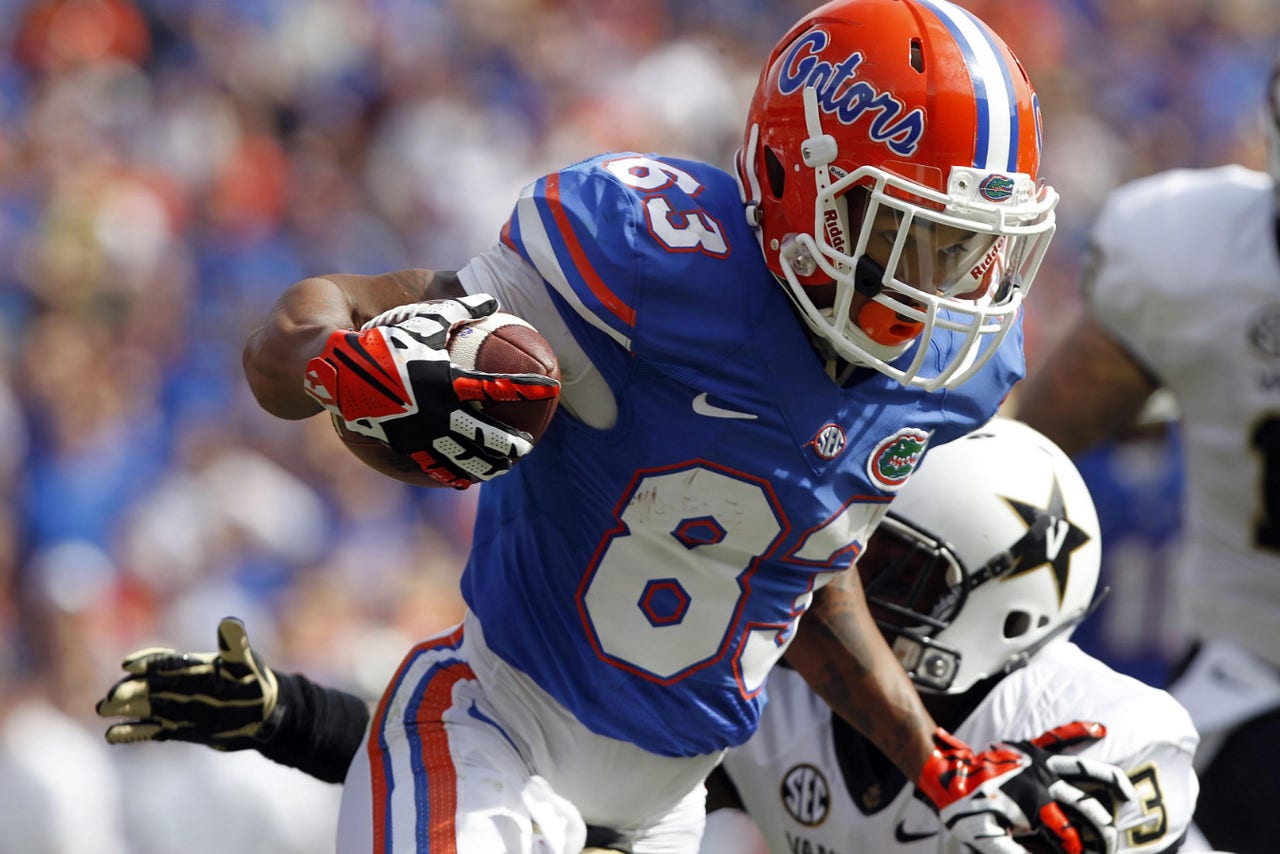 GAINESVILLE, Fla. -- Before arriving in Charleston, S.C., earlier this month to play in the inaugural Medal of Honor Bowl, Solomon Patton told those closest to him that he was going to try to win the MVP award.
Patton figured with a strong performance in the game, maybe Senior Bowl officials would be prompted to send him an invitation. That's the college all-star game Patton always wanted to play in.
As a standout receiver/kick returner at Murphy High in Mobile, Ala., Patton spent a lot of Friday nights inside Ladd-Peebles Stadium, home of the Senior Bowl. The stadium also serves as home of the Murphy High Panthers, and during Patton's prolific prep career, he had his share of moments there.
Patton wants to add another one Saturday.
He won that Medal of Honor Bowl MVP. The Senior Bowl officials called. Patton accepted their invitation.
"I wanted this opportunity all my life,'' Patton said Thursday night. "Growing up, watching all the players come through here, I finally get my chance to come back and play in front of the hometown crowd."
Patton is one of three former Gators participating in the Senior Bowl, joining offensive linemen Jon Halapio and Matt Patchan, who played his final season at Boston College. Defensive back Jaylen Watkins, who drew rave reviews all week in Mobile, was taken off the South team's roster Thursday after suffering a strained Achilles injury at Wednesday practice.
Patton savored the week in his hometown with his former UF teammates. The trio went to dinner with Patton's family one night and has spent a lot of time together off the field.
"They were the ones that got picked first and I came in last,'' Patton said. "I'm glad that all three of us get the chance to play together one more time before we get ready to split our ways. They are definitely some good dudes to play with."
Meanwhile, Halapio has also garnered good reviews from scouts. Slowed during his senior season due to a torn pectoral muscle that cost him two games, Halapio is healthy and looking more like the 2012 version that helped former Gators running back Mike Gillislee become the school's first 1,000-yard rusher in eight years.
The big story for the Gators in Mobile is Patton, who spent Thursday back at Murphy High for -- get this -- "Solomon Patton Day."
"They told me they were going to do something,'' Patton said. "I didn't quite know what it was going to be. It was definitely a surprise."
Patton was honored with a parade, pep rally and his own day at Murphy, where he accumulated 2,686 receiving yards and 28 touchdown receptions in three seasons from 2007-09. He arrived at UF in 2010 and stood out on special teams his first three seasons but had little impact otherwise.
That all changed his senior season as Patton led the Gators in receptions, receiving yards and touchdown catches to earn offensive MVP honors. He then raised his stock more with three catches for 50 yards -- all setting up touchdowns -- and 98 all-purpose yards in the Medal of Honor Bowl.
Patton said he experienced a lot of highs and lows in his first three seasons at UF. The lows included his lack of impact and a defined role. The highs included becoming a father and the renewed commitment he drew from fatherhood.
"At Florida I was battling through some things and once I finally got over those things, I finally found a role,'' he said. "I worked my butt off and made some things happen."
After a broken arm ended his junior season, the 5-foot-9, 171-pounder spent last offseason dedicated to running better routes and improving his hands.
A year later he is optimistic that another dream -- playing in the NFL -- is a possibility.
"I feel like my grind is way more intense than what it was,'' he said. "I definitely got the bar raised up in how my mindset is as far as training and bettering myself and make a future for myself.
"The good thing is that I got some good play on film in the last year. At Florida I definitely think my special teams have helped me out tremendously. At the next level, you've definitely got to play some special teams."
When the Senior Bowl kicks off at 4 p.m. ET Saturday, Patton expects about 50 family members to be in the stands.
"It's going to be great," Patton's dad, Solomon Sr., told the Mobile (Ala.) Register. "It's something we've dreamed about since he started playing football. It's always been a dream of ours and his for him to make it back here."
It will seem like old times -- one final time.
---