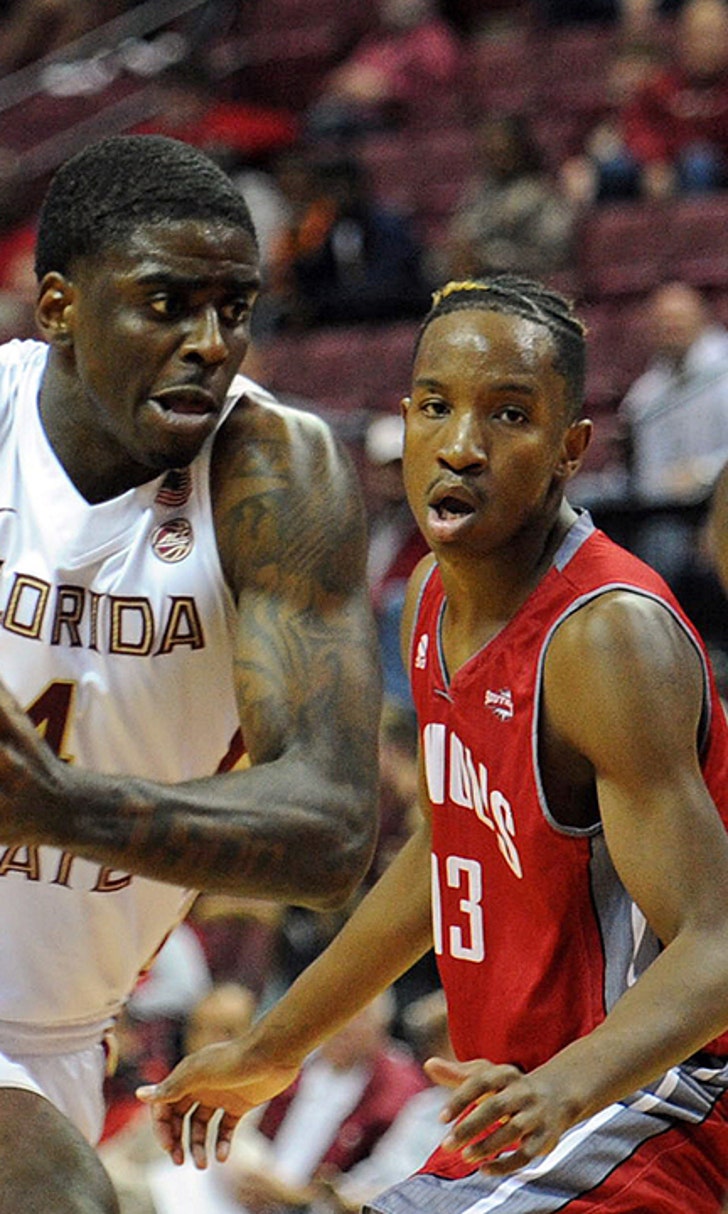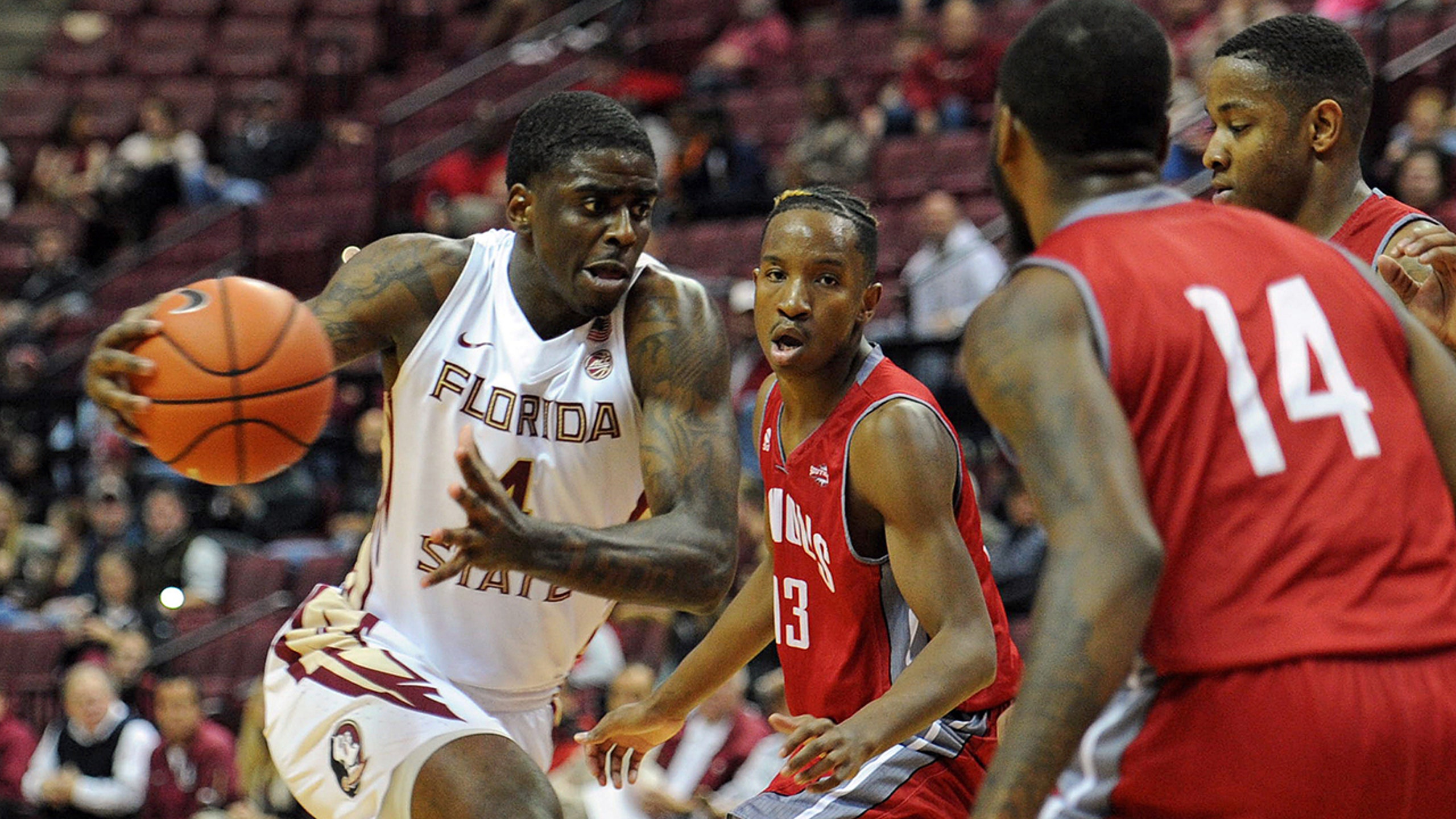 Florida State dominates overmatched Nicholls State
BY foxsports • December 14, 2016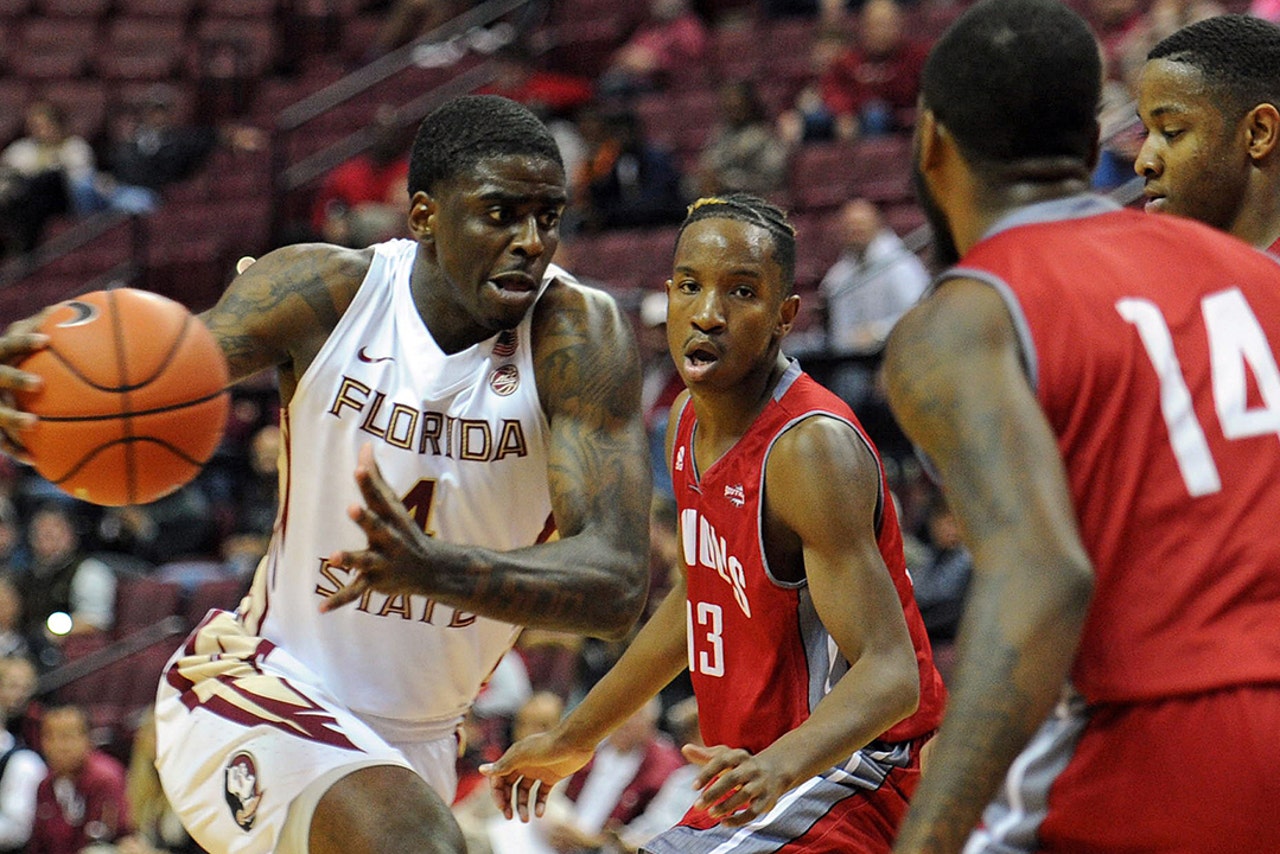 TALLAHASSEE, Fla. (AP) -- Florida State will go into Sunday's game against No. 21 Florida on a roll.
Seven Seminoles scored in double figures as their 118-63 victory over Nicholls State on Thursday was the most points scored in Leonard Hamilton's 15 seasons.
The previous mark was 109 set in last year's opener against Nicholls State. The 55 point margin is the seventh largest in school history.
"We made it a priority to keep our foot on the gas and not take any possessions on either side of the floor off. Tonight was a step in the right direction," said Xavier Rathan-Mayes, who had 16 points.
FSU (9-1) -- which won its fifth straight -- has been locked in on offense the past two games, especially from the perimeter as they have made 31 3-pointers, including 17 on Thursday.
PJ Savoy led the Seminoles in scoring for the second straight game. The sophomore junior college transfer had 18 points with all of them coming on 3-pointers. He has made 13 in the past two games.
"He stretches the floor for us. We expect them to make those shots and everyone is looking to him on the floor to get him the ball," Hamilton said.
Florida State also had 32 assists, which is tied for third in school history, with seven coming from Rathan-Mayes.
Dwayne Bacon also scored 16 while Braian Angola-Rodas added 14 and Trent Forrest 13.
Florida State led throughout, scoring the game's 14 points as it was 25 of 37 from the field in the first half and shot 62.5 percent (45 of 72 for the game). It was up by 29 by the time Nicholls State reached double figures with 6:51 remaining in the first half. The Seminoles would lead by as many as 57 late in the game.
Ja'Dante Frye led Nicholls State (4-5) with 17 points and Jahvaughn Powell added 14. The Colonels were missing leading scorer DeAndre Harris (16.1 points per game), who remained on campus to deal with what coach Richie Riley described as academic issues.
"They jumped us early and took us out of anything we wanted to do," Riley said.
BIG PICTURE
Nicholls State: The Colonels were 4-3 at one point, which was their best start in six seasons. However they have dropped their last two by an average of 43.5 points.
Florida State: The Seminoles have recorded two of the 13 largest blowouts in school history in their past two games (they beat Southern Mississippi by 49 on Tuesday). However things won't be easy against the Gators.
CENTURY MARK
Florida State has scored in triple digits three times this season, which is the most since they had three in 1994-95. It is the eighth time in Hamilton's tenure they have scored over 100. The Seminoles also had a chance for 100 earlier this season against Iona (99-78) and Southern Miss (98-49) but elected to dribble out the clock instead of taking a shot.
MOVING UP
Hamilton got his 265th win at Florida State, which moves him into ninth in Atlantic Coast Conference history. With his next win, he would tie former North Carolina State coach Norm Sloan for eighth.
INJURIES
Florida State's Jonathan Isaac missed his third straight game due to a hip flexor and Phil Cofer (foot) was also held out as a precaution for the second straight game. Both are expected to be available for Sunday's game.
UP NEXT
Nicholls State: The Colonels host Thomas University, which is an NAIA school, on Sunday.
Florida State: The Seminoles host No. 21 Florida on Sunday. FSU has won its last two over its in-state rival after dropping five straight.
---
---