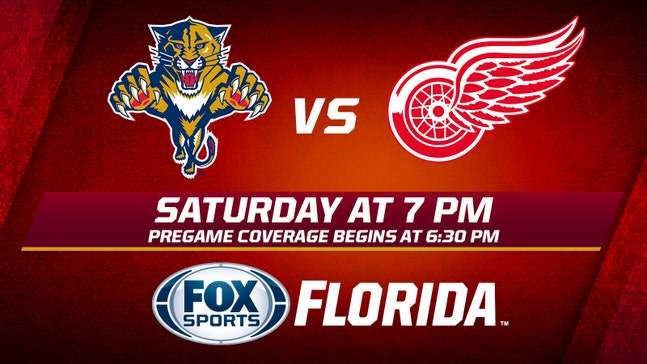 Florida Panthers vs. Detroit Red Wings Game Preview
Published
Mar. 19, 2016 11:00 a.m. ET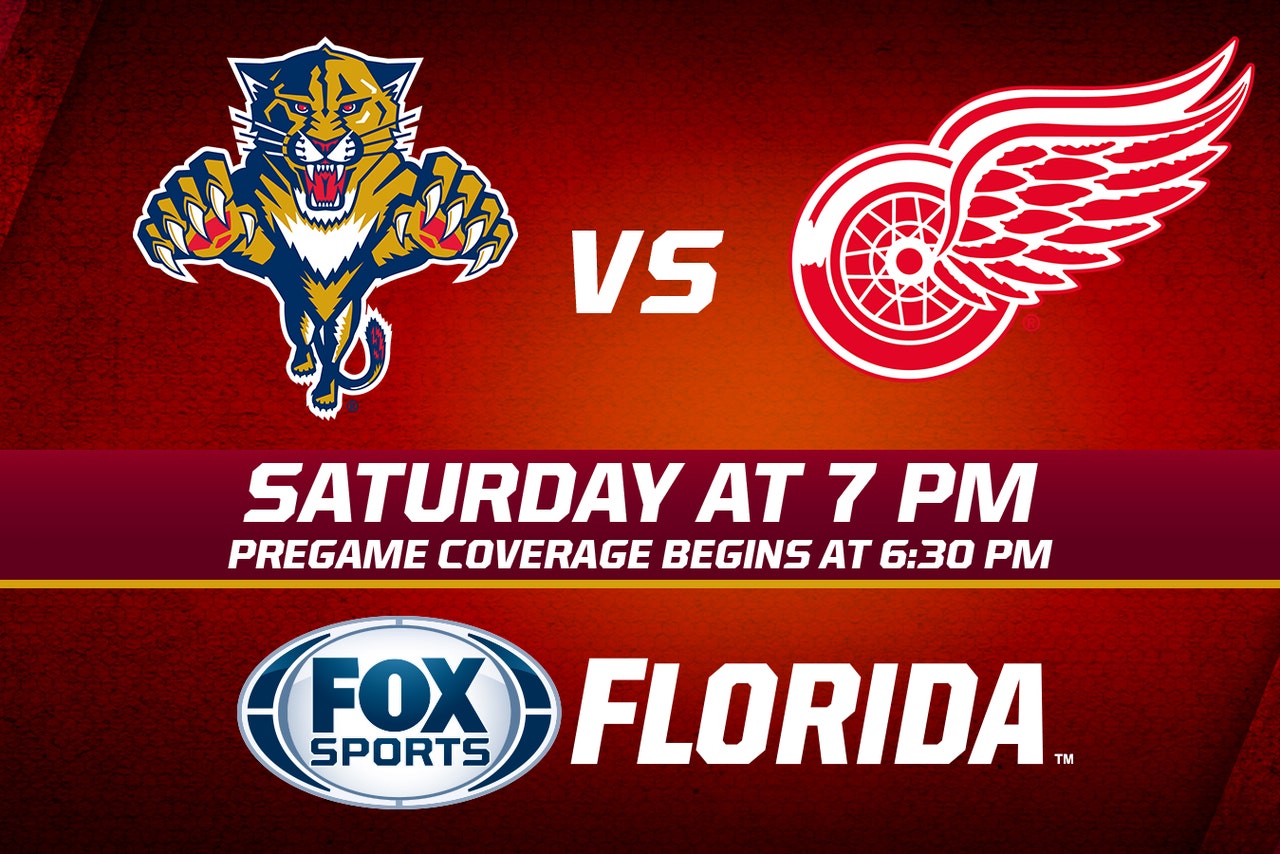 The Florida Panthers' final seven games are against foes currently out of playoff position, an upcoming stretch that will seemingly give them a prime opportunity to clinch their first division title in four years.
They'll get a better idea of how they measure up against playoff competition over the next week.
Florida looks to win three straight for the first time in six weeks Saturday night when it hosts a Detroit Red Wings team looking to improve its postseason chances.
The Panthers (40-22-9) have regained the Atlantic lead by winning four of their last five following a 1-3-2 stretch, and they're four victories away from surpassing the franchise record set in 1999-2000. They won the last two of a three-game trip with 4-1 victories over Montreal on Tuesday and Toronto on Thursday.
Florida faces the Canadiens and Maple Leafs twice more each with matchups against New Jersey, Ottawa and Carolina sprinkled in over the season's final 10 days. Winning a division title for the first time since 2011-12 could depend on how it navigates this upcoming stretch, though.
After hosting Detroit (35-25-11), the Panthers embark on another three-game trip against the New York Rangers, Boston and Tampa Bay. The Bruins and Lightning aren't far back of Florida in the Atlantic.
"We've got some big games ahead of us, so we didn't want to overlook (the NHL-worst Maple Leafs) and look ahead," said Roberto Luongo, made 32 saves Thursday. "They made us earn it."
Jussi Jokinen sat out against Montreal with a lower-body injury but returned with two goals, both of which were intended passes that deflected into the net. He had two assists in each of the first two meetings with the Red Wings, a 2-1 overtime win Nov. 29 and 6-3 victory Feb. 4.
The latter capped a five-game winning streak for the Panthers, who haven't won three straight since. Luongo looks to help change that and has a 1.65 goals-against average while winning his last three starts against Detroit.
Petr Mrazek made 23 saves to blank Florida 3-0 in the most recent matchup Feb. 8, but he fell ill and sat out Detroit's 3-1 win over Columbus on Thursday. Jimmy Howard stopped 27 shots, and he could be in net for this one if Mrazek isn't ready to go.
"We can enjoy the flight down to Florida and then we've got to forget about it and get ready for the Panthers," Howard said. "They're ahead of us in the standings and we're scratching and clawing for points here and we're going to need to build off of this."
Henrik Zetterberg scored for the Red Wings, who had dropped five of their previous seven. They're clinging to the Eastern Conference's final playoff spot with a one-point edge on Philadelphia and trail the Lightning by four for the Atlantic's last automatic berth.
Detroit held a one-goal lead after the first period against the Blue Jackets, marking the first time it has led heading into the second since a win over Ottawa on Feb. 10.
"I think we just have to realize where we are," Zetterberg said. "We have to play with more urgency."
Dylan Larkin ranks among the rookie scoring leaders with 20 goals and 21 assists, but his assist Thursday was just his third point in 17 games since having an assist in the last meeting with the Panthers. He scored in each of the first two matchups.
---