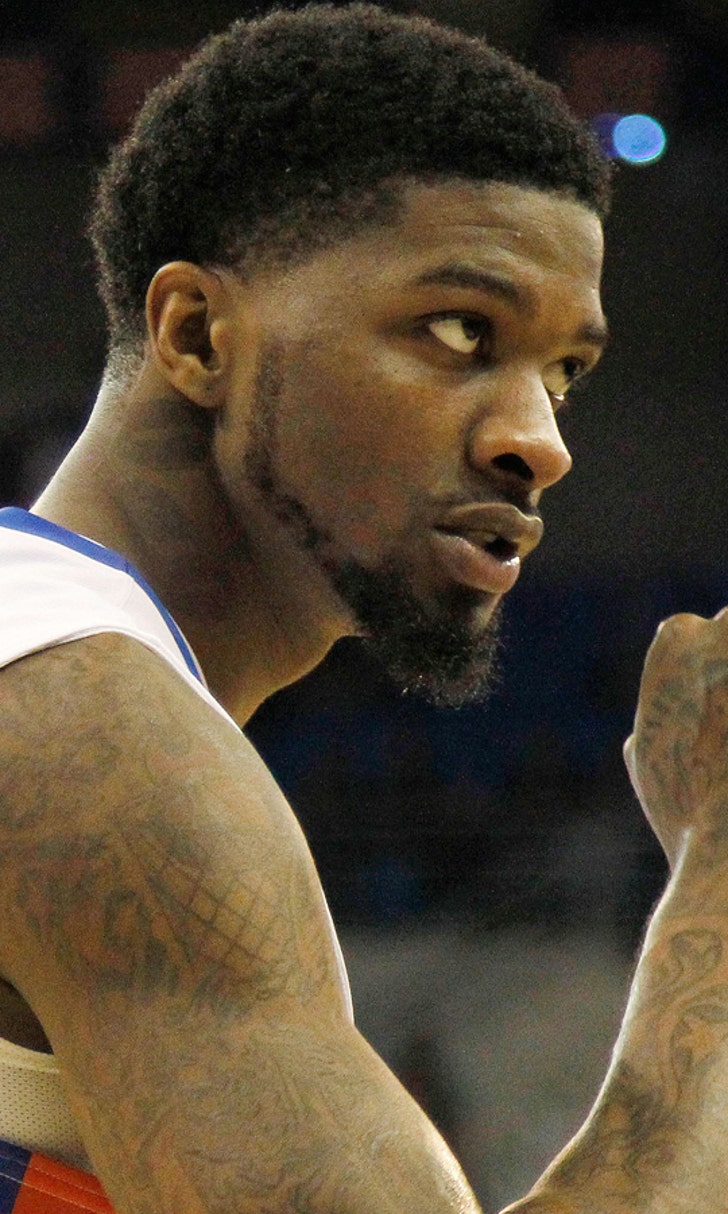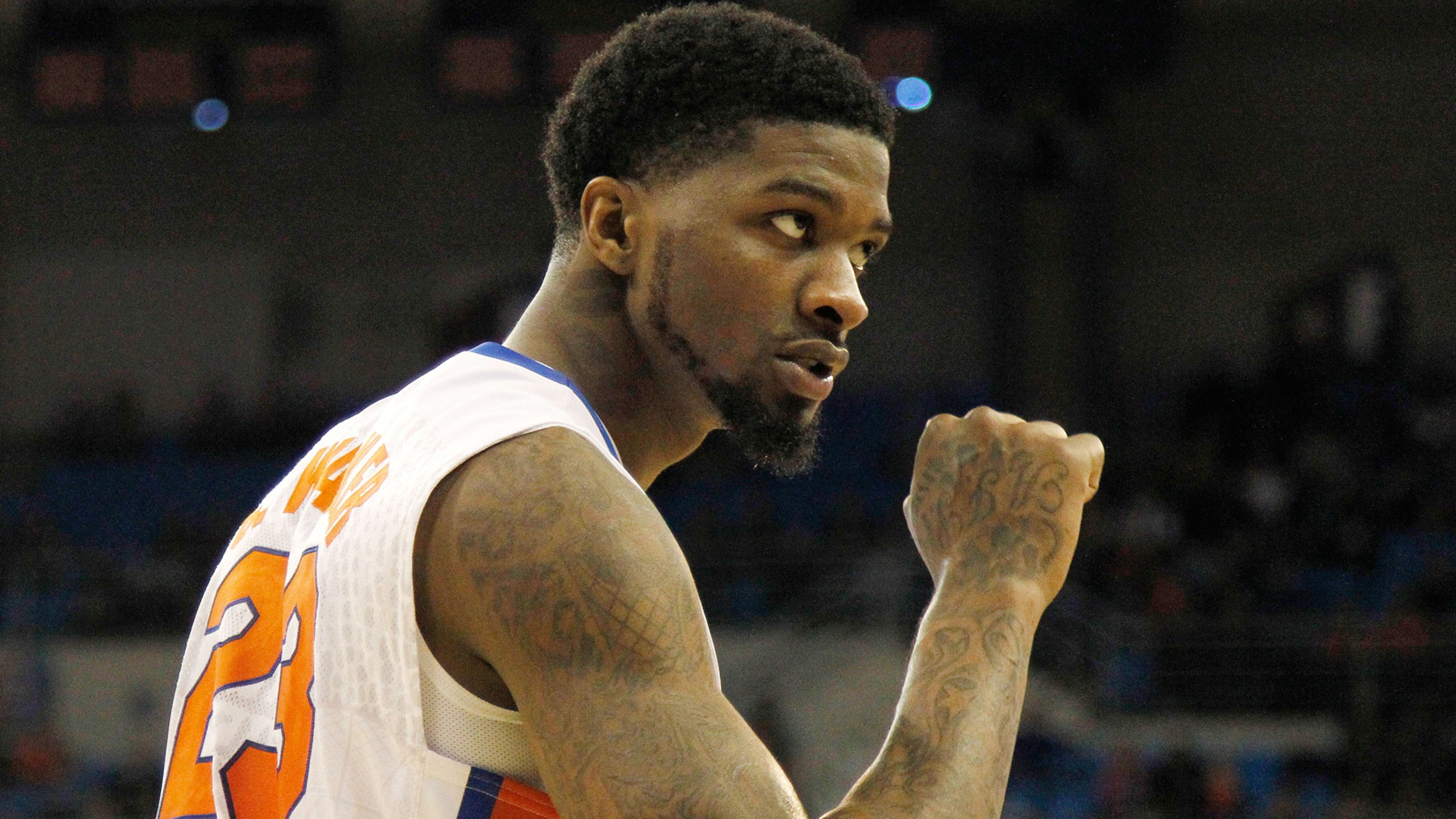 Florida dealing with injuries as Georgetown matchup looms
BY foxsports • November 25, 2014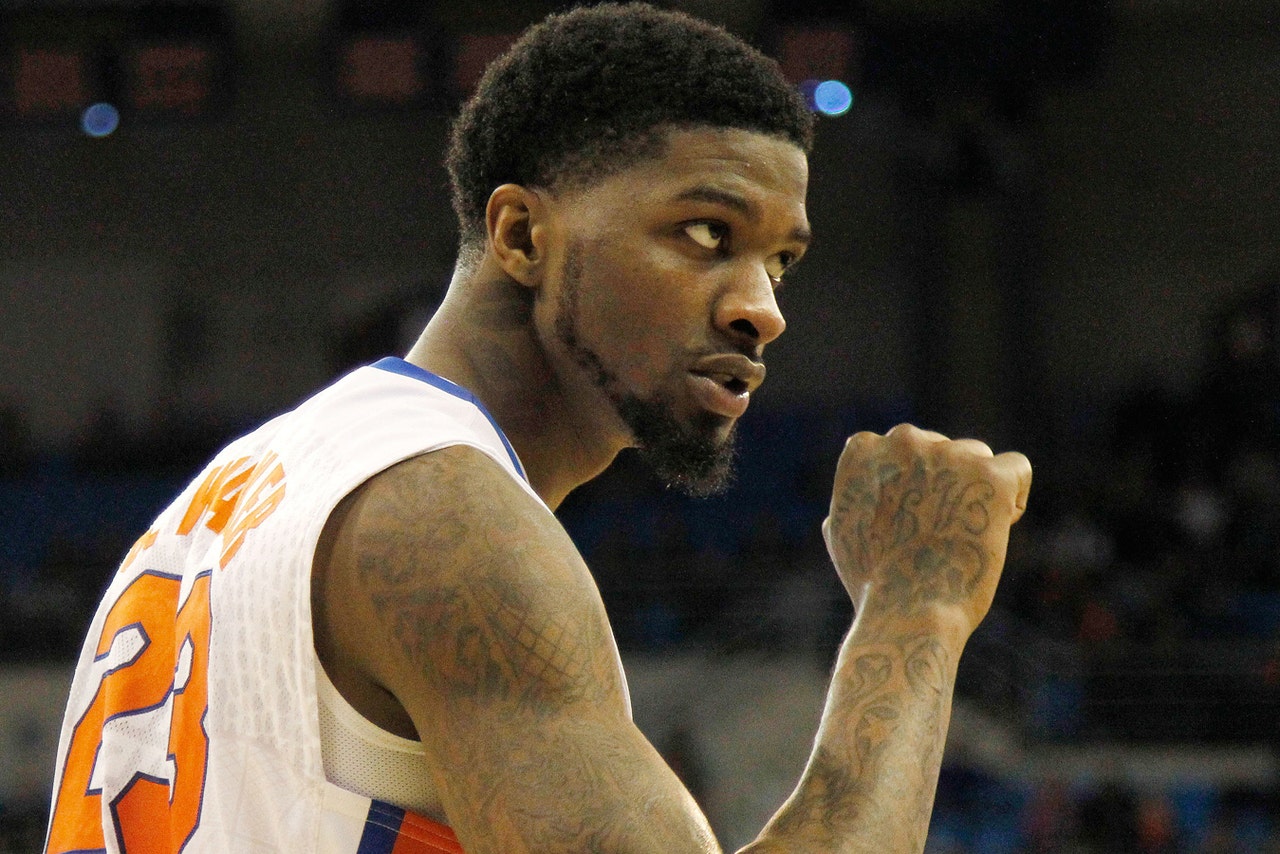 BATTLE 4 ATLANTIS
No. 18 FLORIDA vs. GEORGETOWN
STAKES, STARS & STATS
-- The Gators are playing regular-season games outside the United States for only the second time in school history. The first time was Coach Billy Donovan's first season at UF when they went 1-2 at the 1996 San Juan Shootout in Caguas, Puerto Rico. It'll mark the team's first venture outside the so-called "Lower 48" since the 1999 Maui Invitational. .... The Battle 4 Atlantis is in its fourth year of existence, but this version boasts arguably its finest field ever, with UF and Georgetown joining Wisconsin and Alabama-Birmingham on their side of the bracket, and North Carolina, UCLA, Oklahoma and Butler on the other side. All teams are guaranteed three games over the tournament's three days. ... Florida is 2-2 all-time against Georgetown, though some might say 2.5- 2, since their meeting on the deck of the USS Bataan to open the 2012-13 season at Naval Station Mayport was cancelled at halftime -- with UF leading 27-23 -- due to condensation on the floor. ... The last time UF and Georgetown played a full game came in the Sweet 16 round of the 2006 NCAA Tournament at Minneapolis when Corey Brewer (right) converted a 3-point play in the final seconds to give the Gators a 57-53 victory. Of course, Florida went on to capture the first of its two back-to-back national championships. ... UF is 17-13 all-time vs. teams currently in the Big East, including a 13-7 mark under Donovan.
-- The No. 1 pre-game storyline for the Gators is the "questionable" status of forward Dorian Finney-Smith (14 ppg, 5 rpg) and guard Eli Carter (14.4 ppg, 62.5 percent from floor). Finney-Smith suffered two hairline fractures in his left (non-shooting) hand in the season opener, but did return to the game. The UF health staff has been careful with him, as Finney-Smith has been dealing with some pain. He practiced some Tuesday in the Bahamas. How tolerant he can be of that pain may determine if he plays against the Hoyas. Carter, meanwhile, sprained his left foot in practice Thursday. X-rays and MRI results were negatives, but he missed UF's overtime win against Louisiana-Monroe and whether Carter plays will depend on if he can move and cut during the team's walk-through Wednesday. ... ... ... Senior walk-on forward Jacob Kurtz (left), making the second start of his career, grabbed a team-best and career-high 13 rebounds in Friday's win over Louisiana-Monroe. The 6-5 Kurtz has led the Gators in rebounding in each of their first three games, making him the first UF player to do so since Bradley Beal did it in the 2012 postseason. ... Look for 6-8 freshman Devin Robinson (4.3 ppg, 2.7 rpg) to see some time at the "4" or power forward position, as the Gators mix different lineups in patching together their rotations given the questions with Finney-Smith and Carter. The team's other freshman, point guard Chris Chiozza, had something of a coming-out party in the ULM win with 11 points, 4 rebounds and 4 steals (albeit 4 turnovers, also) in 37 minutes.
-- Georgetown has opened its season with wins over St. Francis Brooklyn, Texas A&M-Corpus Christi and Robert Morris, all margins of victories no less than 14 points. ... The Hoyas and that tight, disciplined Princeton offense, are hitting 50.7 percent from the floor, though just 27.3 from distance. They're holding opponents to only 34.6 from the floor. ... Senior center Joshua Smith (17.3 ppg, 8.3) will be a handful inside for UF post players Jon Horford and Chris Walker. Smith, who started his career at UCLA, goes 6-10, 350 pounds and basically will get whatever position he wants if UF's defenders aren't fundamentally sound and strong with their footwork. ... The Hoyas also present athletic challenges in forward L.J. Peak (15 ppg, 3.3 apg) and sturdy 6-5, 220-pound guard Jabril Trawick (8 ppg, 4 rpg).
SOME NUMBERS OF NOTE
-- 12.5 - UF point guard Kasey Hill's shooting percentage this season (3-for-24). Hill (pictured right) has to start putting the ball in the basket, especially when driving to the hole, if the Florida offense is going to click.
-- 16 - Points scored by Georgetown's Smith for UCLA when the Gators defeated the Bruins 73-65 in second-round play of the NCAA Tournament on March 19, 2011 at Tampa. Smith, then a freshman, was 7-for-11 from the floor and also had six rebounds in -- get this -- 39 minutes. Nice stamina for the big guy.
-- 20 - Combined national championships won by the 2014 Atlantis tournament field: UCLA 11, North Carolina 5, Florida 2, Wisconsin and Georgetown 1 each.
-- 54 - Combined Final Fours by the 2014 Atlantis field: North Carolina 18, UCLA 17, Florida and Georgetown 5 each, Oklahoma 4, Wisconsin 3, Butler 2.
-- 95 - Minutes played this season by Kurtz, already more than a third than he played in his previous three seasons. Kurtz logged 220 minutes in 2013-14, most of them early, and averaged 8.5 for the season. Thus far, he's at 31.7 minutes per game, which trails only guard Michael Frazier (34.3) and Hill (32.70.
-- 1996 - The last year UF lost back-to-back non-conference homes games, something they were in danger of doing Friday night before pulling away from Louisiana-Monroe in the final minute of overtime.
WATCH FOR IT
Donovan and his staff coaching in "resort casual" attire. For the head coach, that means he won't have a suit jacket to take off just before tip-off. Logo polo and khakis.
---