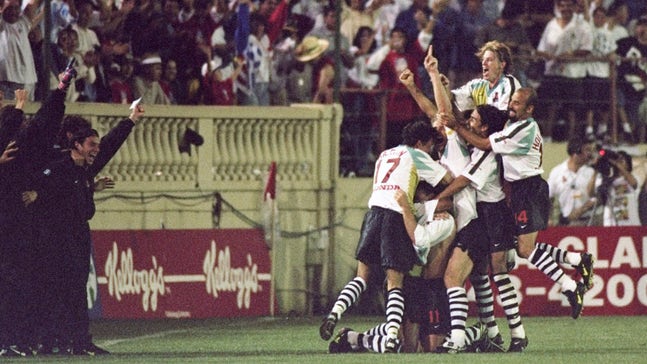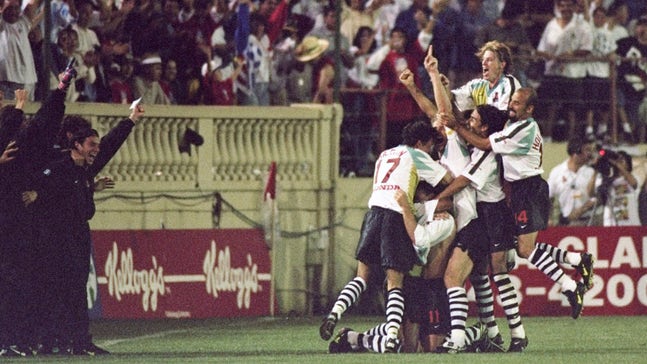 First Step to 20: Looking back at the first match in MLS history
Published
Mar. 6, 2015 9:00 a.m. ET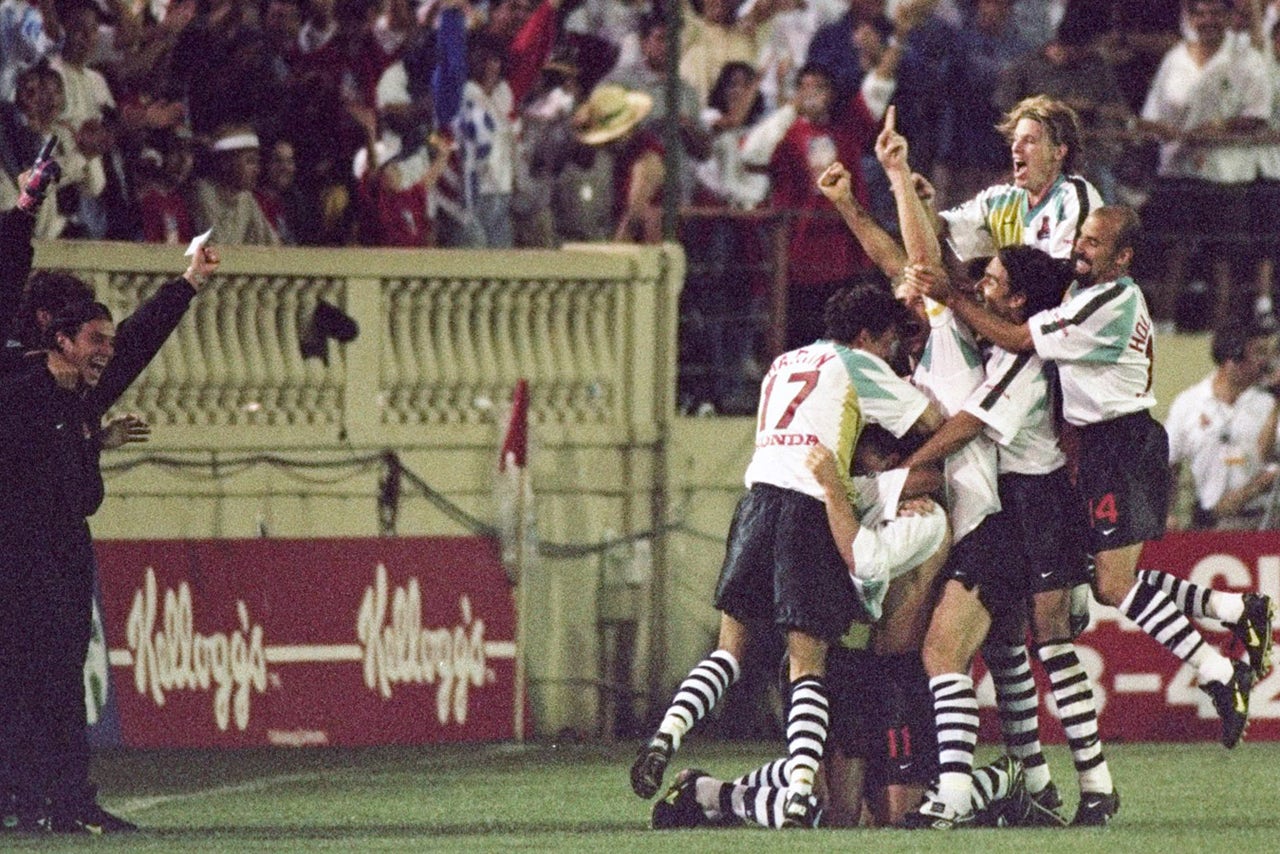 Twenty years ago, a couple hundred of us were crammed into a small college stadium on S. 10th St in San Jose, waiting for something to happen. I was one of them, a younger and definitely dumber sportswriter who had 10 column inches to fill on deadline about a soccer league few believed would make it.
The setting was not welcoming: Spartan Stadium was a place that lived up to its name in every detail; a thin bowl with bad turf and a press box that smelled strongly of athletic cups. It was nonetheless the birthplace of what would be called Major League Soccer, and it was a sell-out crowd, 31,000 strong, fuelled by what had been an unexpectedly grand 1994 World Cup.
The fact that the league existed at all was something of a marvel. MLS was a league built by fiat: unwanted in the USA, the formation of a first division league was a condition of the 1994 World Cup bid. It was also, in classic MLS fashion, already a full year late. This was seat of the pants stuff, in the same way that most of the prep for the World Cup had been, with stadiums that weren't really meant for the sport populated by players that really couldn't play the sport, with teams run by guys who had been drafted in perhaps with a whiff of the con. The Hunt family basically ran the league; other teams seemed cobbled together by local hucksters. (The MetroStars stood out as a shining example of hubris combined with grave ineptitude.)
And yet, there was both pride and promise. The few American players overseas returned to play in the new league, eager to play the pioneer. The memories of the old NASL and Pele, while fading, were still there and strong for my generation. Still to come was the 1996 final, a match played in a driving storm and ultimately won by the league's first dynasty, D.C. United. It remains one of the great sporting memories of my life. But that April day, watching a bunch of guys run about in shirts that seemed too big, with team names plucked out of a college marketing class, the league looked dreadful. I was asked on that first day if I wanted in on a dead pool as to when the league would collapse.
It's easy to forget that MLS' early years were grim. This was the era of the San Jose Clash, the Tampa Bay Mutiny (one of the best teams that season, even if no one showed up to watch the wild-maned magician, Carlos Valderrama) and the truly revolting Kansas City Wiz, a team that even MLS' ardent backers regretted even being birthed. This was an era in which teams routinely lied about the fans coming through their turnstiles, and I attended a game at Arrowhead at which the Wiz once announced a crowd in the low five digits, strongly belied by the fact that those of us in attendance managed to count that there were only 800-odd folks actually in the building. Counting us.
The league would convulse, and contract, and sack both its deputy commissioner and commissioner in the first few years. It was not until comparatively recently that we began to talk about MLS as an actual league, rather than as an outfit that might disappear at any given moment, plunging us all into the unemployment line. For those of us that recall those early, scary years, this still remains a sea change in attitude.
But that was to come. In the here and now in April 1996, Phil Schoen had the call on ESPN. Andrew Shue, then a teen celebrity, handled the coin flip. A prime-time soccer game on the nation's largest cable sports network was unheard of, and all of us crammed in that press box were waiting for something – anything -- to happen.
The game was appalling. The first touch of the match saw the ball booted into the stands. It was immediately clear that not only did the league not have enough capable players, but that few of them had ever been under the kind of pressure they were in that night. Eric Wynalda, one of the league's few stars, was running madly down the near flank, to little avail.
With two minutes to play, Wynalda would finally score the only goal of the game. It was a great goal, a superb cut in from the flank resulting in a curled blast to the far top corner that left Jeff Causey helpless on the line. Wynalda raced to the stands, ripping off the jersey that always seemed too large on his gangly frame, and I recall that tiny stadium feeling as if it was close to collapse. It was an explosive moment, to be sure, but odd as it sounds, not one that has stood in my memory. The game seemed too uncertain, too false to be truly real.
The year would move on towards a very memorable final. I do recall a Foxboro Stadium packed fuller than any contemporary Revs fan could imagine. I remember picking up Sports Illustrated and seeing the gentlemanly Roberto Donadoni, mystified at his situation in New York, on the front cover. (I remember Nicola Caricola's horrid own goal in their first home game more than I recall Wynalda's, come to think of it.) And I will never forget the cheerful, plucky Columbus Crew, with a silly name and bumblebee uniforms, always providing more fun than they should.
Those of us who stood surrounded by empty seats in 1996, who wondered if it was all coming apart in 2001, and who now look at a league that is perhaps more accepted than loved can honestly say this: we never thought we, or the league, would be here. And yet we are. MLS may not be perfect, but it exists and it is ours. I am unlikely to provide a recount of this year's opener twenty or thirty years from now, but someone else will. Here's hoping those memories are blush, and fine.
---