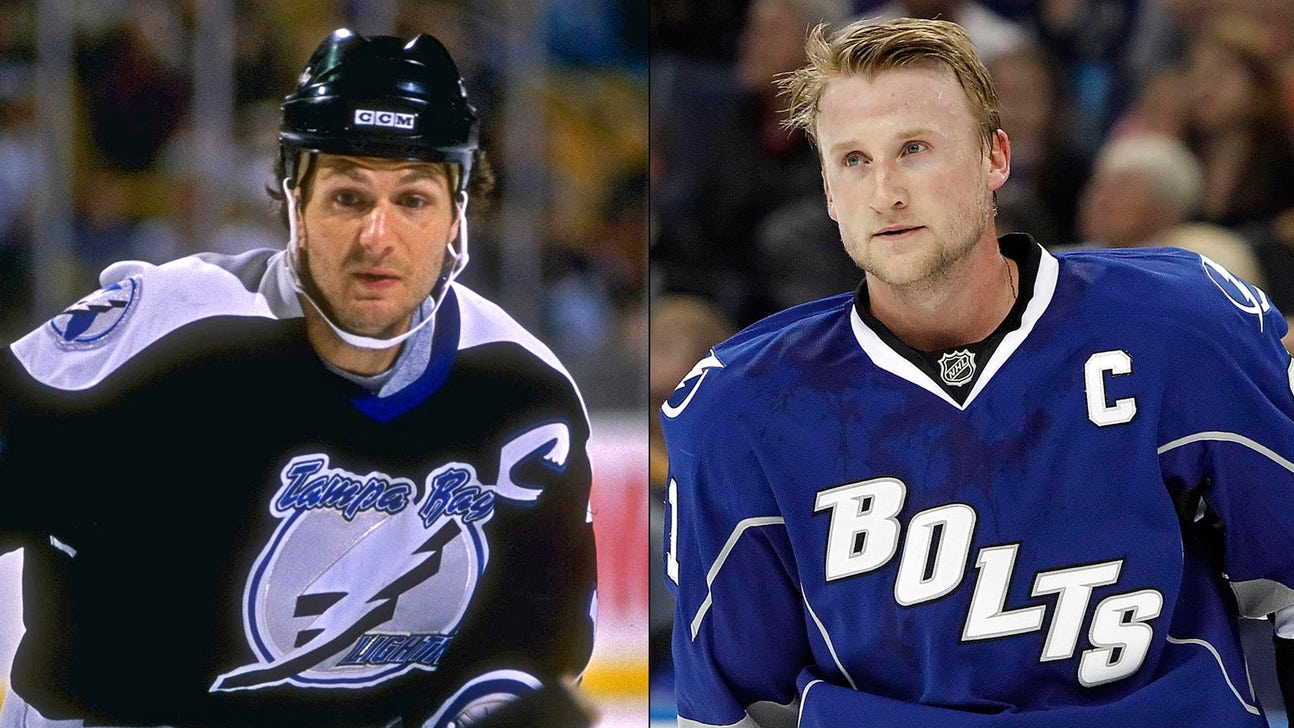 First Bolts captain knows Steven Stamkos will excel with 'C'
Published
Mar. 18, 2014 3:21 p.m. ET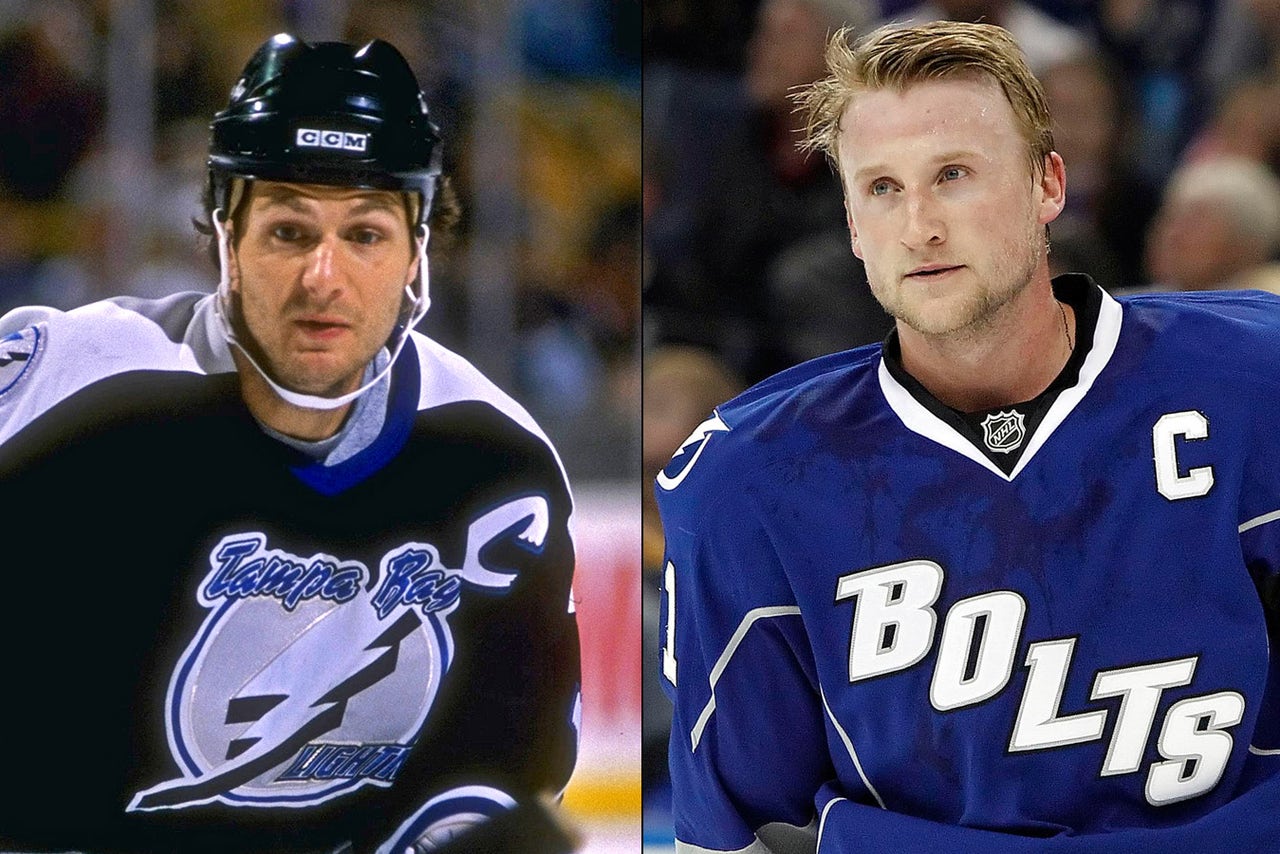 TAMPA, Fla. -- The thing about serving as a captain in the NHL is that nobody sets out to become one. Like leadership itself, the development is organic, and if the right combination of timing and chance allow, wearing the "C" stands as one of hockey's greatest honors.
Paul Ysebaert, the Tampa Bay Lightning's first captain, learned the power of that letter when he wore it for the first time in the 1995-1996 season. He learned about the roles he accepted beyond strapping on his skates and helping to lead Tampa Bay to 88 points and its first playoff berth in its four-year history. He learned about becoming part teammate, part general on and off the ice, part liaison between his dressing room and the front office.
Now, 18 years later, it's Steven Stamkos' time to embrace the job description. Ysebaert isn't worried one bit.
"I think Steven Stamkos will be a leader on the ice, just like all the great leaders are leaders-first on the ice," said Ysebaert, who served as Tampa Bay's captain from 1995 to 1997. "When they speak -- they don't speak a lot -- but when they speak, it's very meaningful and poignant. So I think he's going to be a great captain, because he does lead on the ice. He's a very, very hard worker, and obviously, one of the best-skilled players in the league."
The reasons for why Stamkos became Tampa Bay's 10th captain are well told. There was Marty St. Louis' tension with Steve Yzerman to St. Louis' family concerns to the trade with the New York Rangers on March 5. Ysebaert can relate to being asked to accept a captainship as part of movement into a different era.
The Lightning had no captain the first three years of their existence, instead fielding a team with three alternates. But one day, a group that included coach Terry Crisp, assistant coach Wayne Cashman, co-founder Phil Esposito and his brother, Tony, summoned Ysebaert, a seven-year veteran, and asked the player to wear the "C." Ysebaert was honored. He was named captain on Oct. 4, 1995, three days before the season opener against the Calgary Flames.
"You never try to be anything but yourself," said Ysebaert, 47.
The choice of Ysebaert was logical, given his history with some of the NHL's most storied franchises. And in that way, the decision was clear, like the selection to make Stamkos the leader now.
Before starting his first of five Lightning seasons at age 28, Ysebaert's career had included stops with two Original Six teams: the Detroit Red Wings (parts of three seasons) and Chicago Blackhawks (parts of two). That perspective, coupled with 19 points in his first 29 games with the Lightning in the 1994-1995 campaign, made his case for the role strong.
His advice for Stamkos?
"Just wear your emotions with who you are on your sleeve," Ysebaert said. "There weren't any pretenses in that. The biggest thing was you were a liaison from the management to the players and vice versa. So that was the biggest change. If (management) wanted some insight on what's happening with a certain player, they come to you. You just talk about it normally. You wouldn't throw anybody under the bus. But you told them what you thought, really. Because decisions were made, (and) even in trades sometimes, they would bring a captain in and say, 'OK, we're looking at getting this guy. What do you know about him?'"
Stamkos, even at age 24, is prepared for the higher profile. He has been groomed for this moment since he symbolized Tampa Bay's future when he was selected first overall in the 2008 NHL draft.
All the resume bullet points build his profile as one of the NHL's best young stars. He has the two All-Star Game appearances, the two Maurice "Rocket" Richard Trophies, the pedigree as an elite talent who will continue to rise. He learned from St. Louis and Vinny Lecavalier, veterans and recent Lightning captains, about how to carry himself within this new life. He's ready.
Now, it's his time to help a young team reach its promise. As coach Jon Cooper said after the announcement on March 6, this promotion was a "no-brainer," as simple as the way Stamkos makes his success appear.
"It's not changing who he is, really," Lightning defenseman Mark Barberio said. "He's a natural leader. He's a positive influence in the room. He's passionate for winning, and that just naturally will rub off on the rest of the players. For him, he doesn't have to change a thing, because he is what he is: He's a leader."
That's what makes this match intriguing, because with Stamkos as captain, Tampa Bay's "C" is a better reflection of its youth. The Lightning have 11 players who are younger than 25 years old. They only have four at least 30.
Stamkos, of course, is the most promising of the young names. Even when St. Louis was present, and even with a 14-year age difference between them, the two were viewed in the same light. The only part that has changed with St. Louis' trade is Stamkos has the title to complement his perception. The youth near him will follow where he leads.
And Ysebaert? He knows how the transition will go. From one captain to the next, the faces change, the traits stay constant.
"He'll be able to take over that role, knowing what Marty was like as a captain," Ysebaert said. "There's a reason why Steve Yzerman and the rest of the hockey operations made him captain. They must have seen something in him that detected that he was going to be the best captain for the Tampa Bay Lightning.
"From looking at it from the outside, they made the move because it was the right move to make on both ends, to trade Marty and to make Steven captain. I think they did it very classy."
You can follow Andrew Astleford on Twitter @aastleford or email him at aastleford@gmail.com.
---