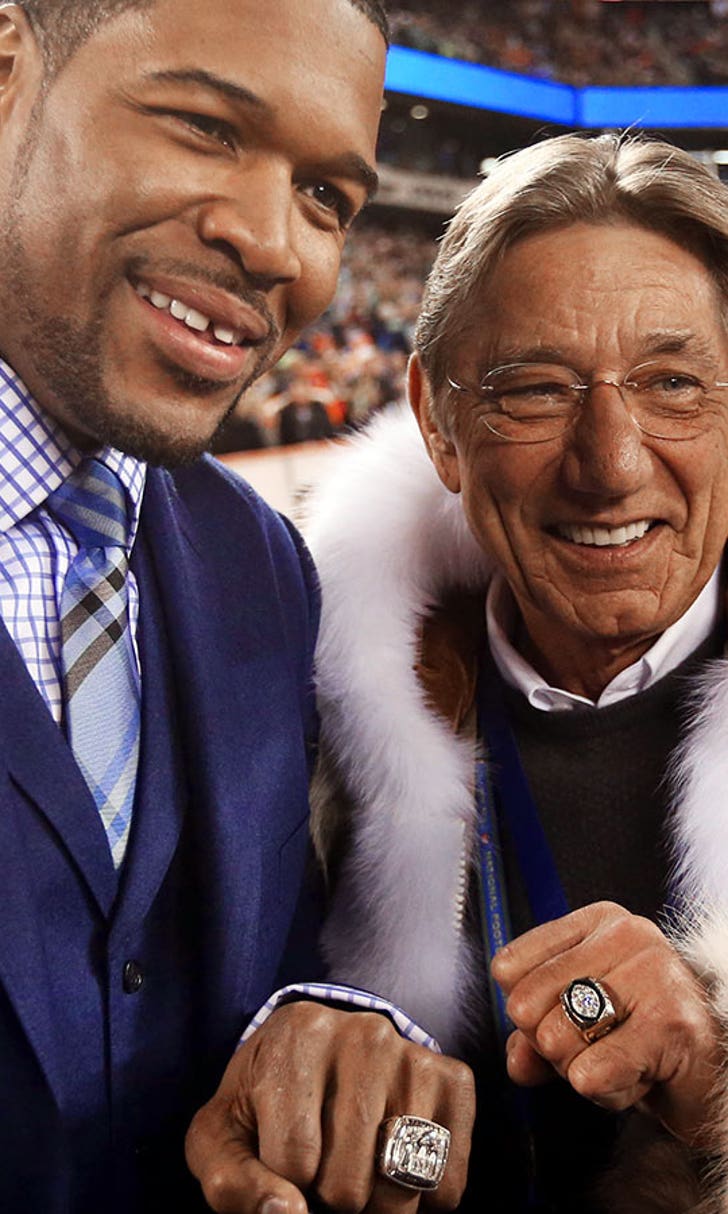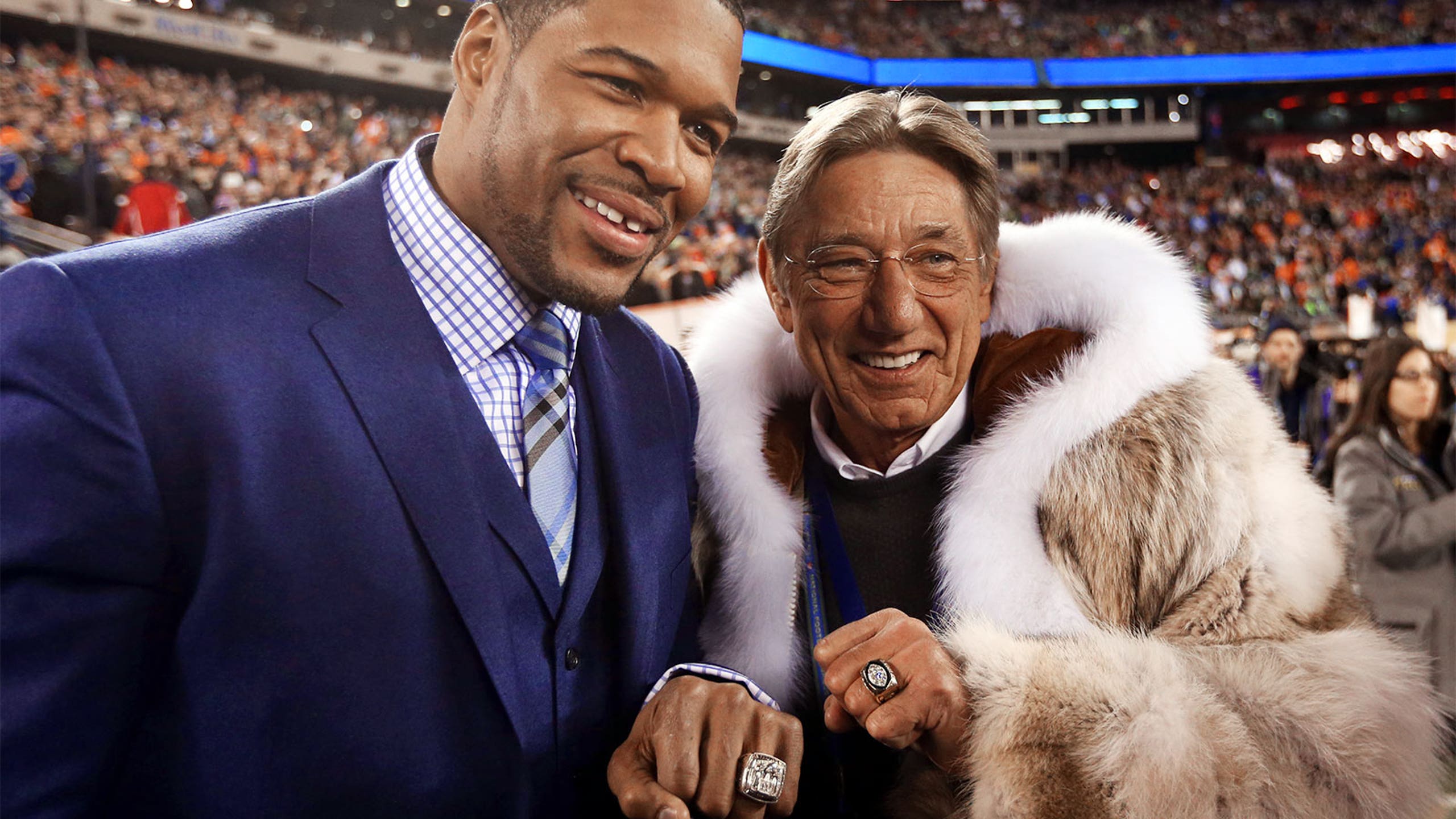 Find out just what Namath's fur coat was made of
BY foxsports • February 4, 2014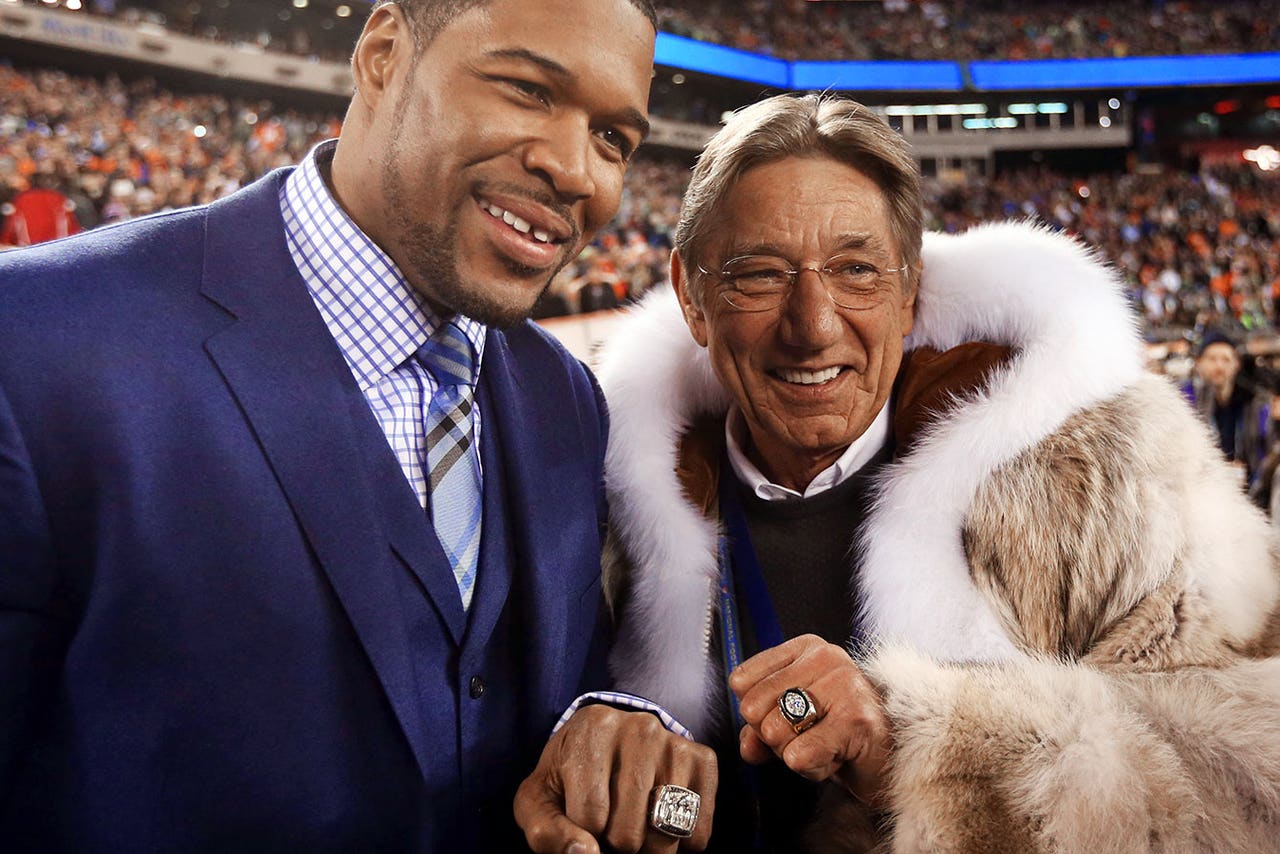 Joe Namath made waves Sunday night when he showed up at Super Bowl XLVIII in a bulky, two-tone fur coat.
Social media exploded with people applauding Namath's keen fashion sense, while others decried Broadway Joe for daring to wear fur.
PETA, of course, was none too pleased with Namath's choice, and it certainly won't be happy to hear that the coat was actually made of two different kinds of animal fur.
Namath purchased the $3,000 coat, made of coyote fur with a Norwegian fox fur trim, on a whim from New York City's Mark Kaufman Furs, according to Tulsa World.
The coat was not too big for Namath, as many suggested on Twitter.
"Coyote is a bulky fur, so that's how it's going to look, and it's going to keep you warm," Kaufman said.
Namath rocked the coat in balmy 50-degree weather, but the jacket actually is suitable for much colder climes.
"It would have kept him warm if it was 5 [degrees]," Kaufman said.
---