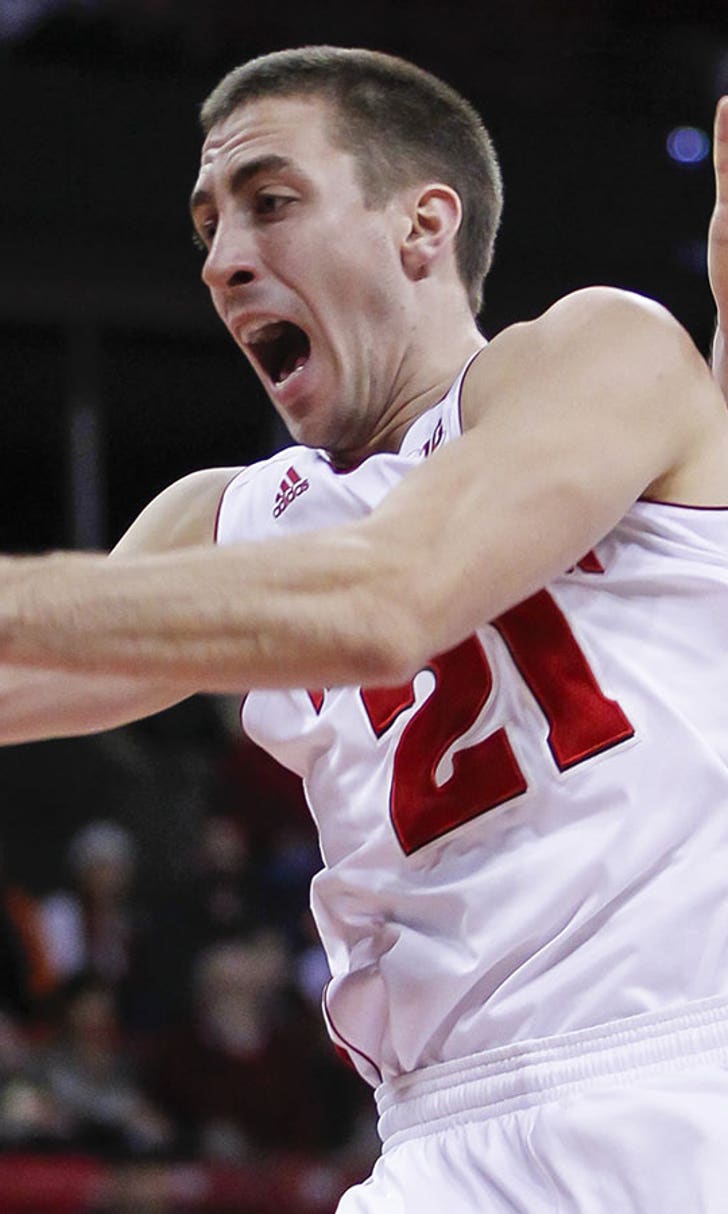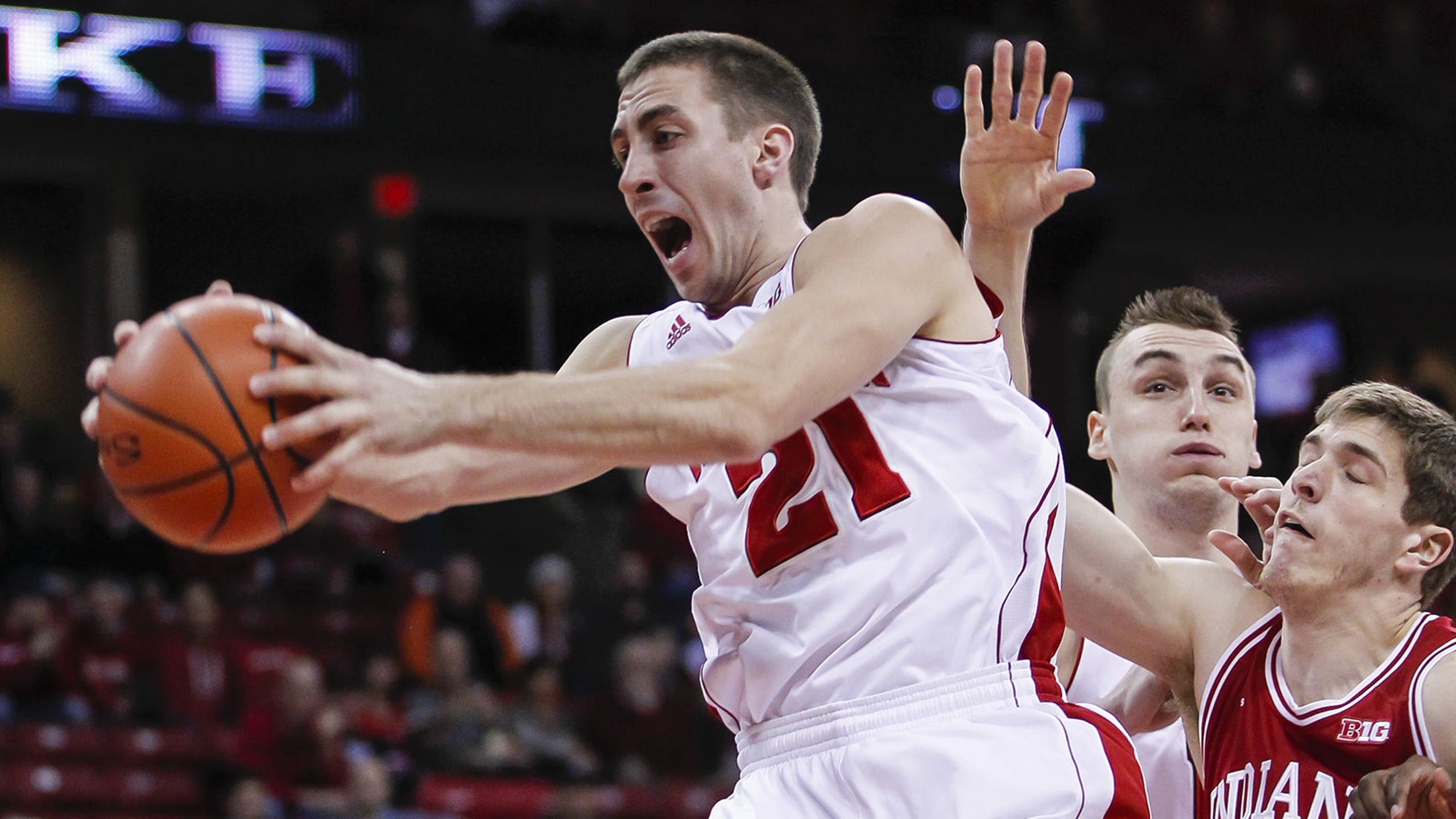 Fifth-ranked Badgers make quick work of Hoosiers
BY foxsports • February 3, 2015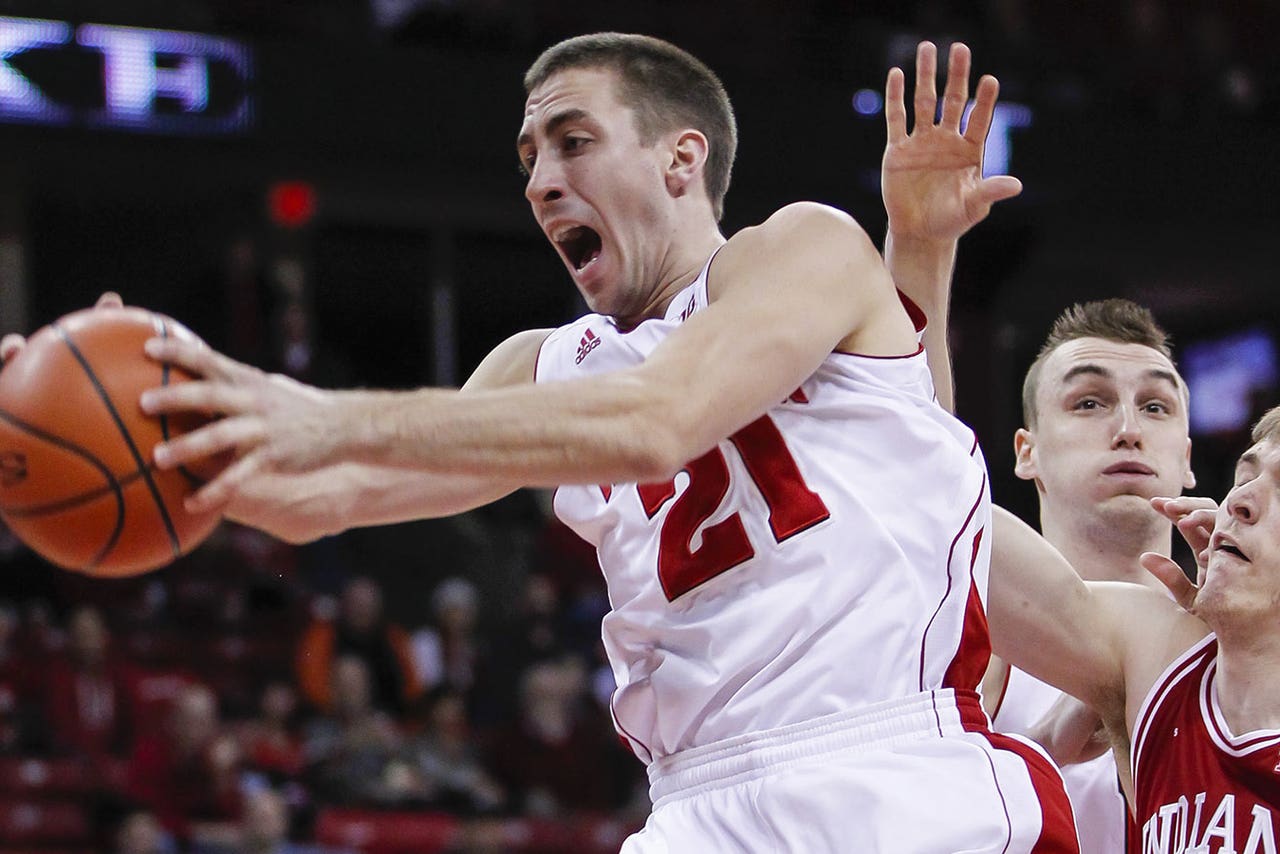 MADISON, Wis. -- Trying to stop Frank Kaminsky would be a tough enough task alone for most teams.
The unique predicament posed by No. 5 Wisconsin is that the 7-footer has two frontcourt running mates who can make life in the paint just as miserable for opponents.
Kaminsky scored 23 points and shot 9 of 12 from the field, Nigel Hayes added 16 points on 5-of-5 shooting and the big men led the Badgers to a 92-78 win on Tuesday night over undersized Indiana.
Guard Bronson Koenig provided balance from the outside with 15 points, going 3 of 4 from 3-point range as Wisconsin (20-2, 8-1 Big Ten) won its fifth straight.
"I think our guys made some tough shots inside," coach Bo Ryan said. "We had to have that because we knew they were going to hit some 3s."
Sam Dekker, the third member of the athletic starting frontcourt, added 14 points on 5-of-7 shooting. Reserve guard Zak Showalter added a season-high nine points, entertaining a crowd that braved a snowstorm with 3-point plays on tough transition layups during back-to-back possessions in the second half.
Wisconsin quickly turned an eight-point halftime lead into a 30-point rout with 10 minutes left. Indiana (16-7, 6-4) shot 2 of 11 during that stretch.
The Hoosiers hit 5 of 6 on late 3-pointers to make the score more respectable.
They just didn't have an answer for Wisconsin's big men all night long.
"Frank and Nigel seemed to be open every time they touched the ball," Showalter said.
It's not the way that Indiana coach Tom Crean had envisioned his team would respond after getting to within 44-36 at the half despite being without leading scorer James Blackmon, Jr., who had an ankle injury. The Hoosiers had answered Wisconsin's 9-0 run to start the game by hitting 8 of 11 from 3-point range in the first half.
"It really comes down to defensive activity," Crean said. "You've got to account for everybody ... They're constantly keeping you in movement. You've got to make every catch harder."
Nick Zeisloft had 17 to lead Indiana, which had to go with a three-guard starting lineup supplemented by two 6-foot-7 sophomores in the frontcourt.
They were overmatched. The Badgers continually took advantage of Indiana defenders overplaying entry passes, allowing clear paths to the bucket.
"What we wanted to do we really didn't do so well," Crean said. "We'll see if we get a chance to play them again."
Robert Johnson had 16 points for the Hoosiers, while Troy Williams added 14 points and seven rebounds.
---