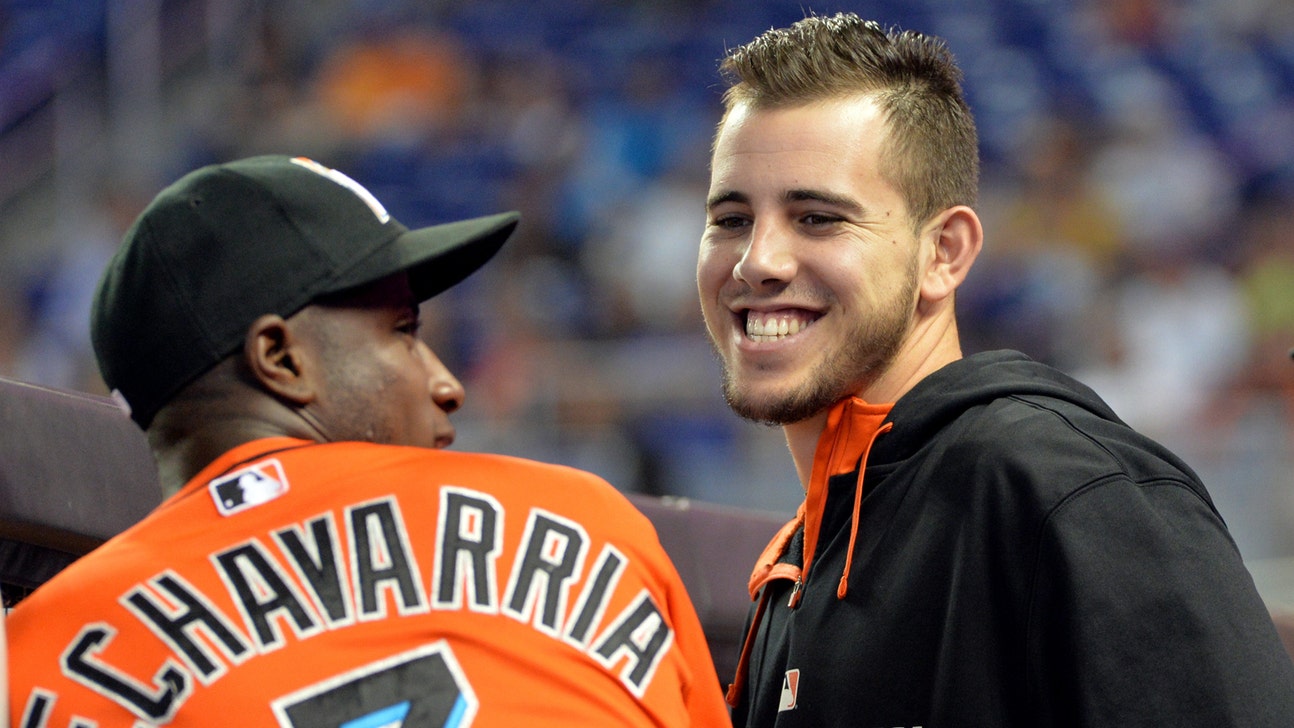 Fernandez puts on broadcaster cap, talks recovery process
Published
Aug. 13, 2014 9:22 p.m. ET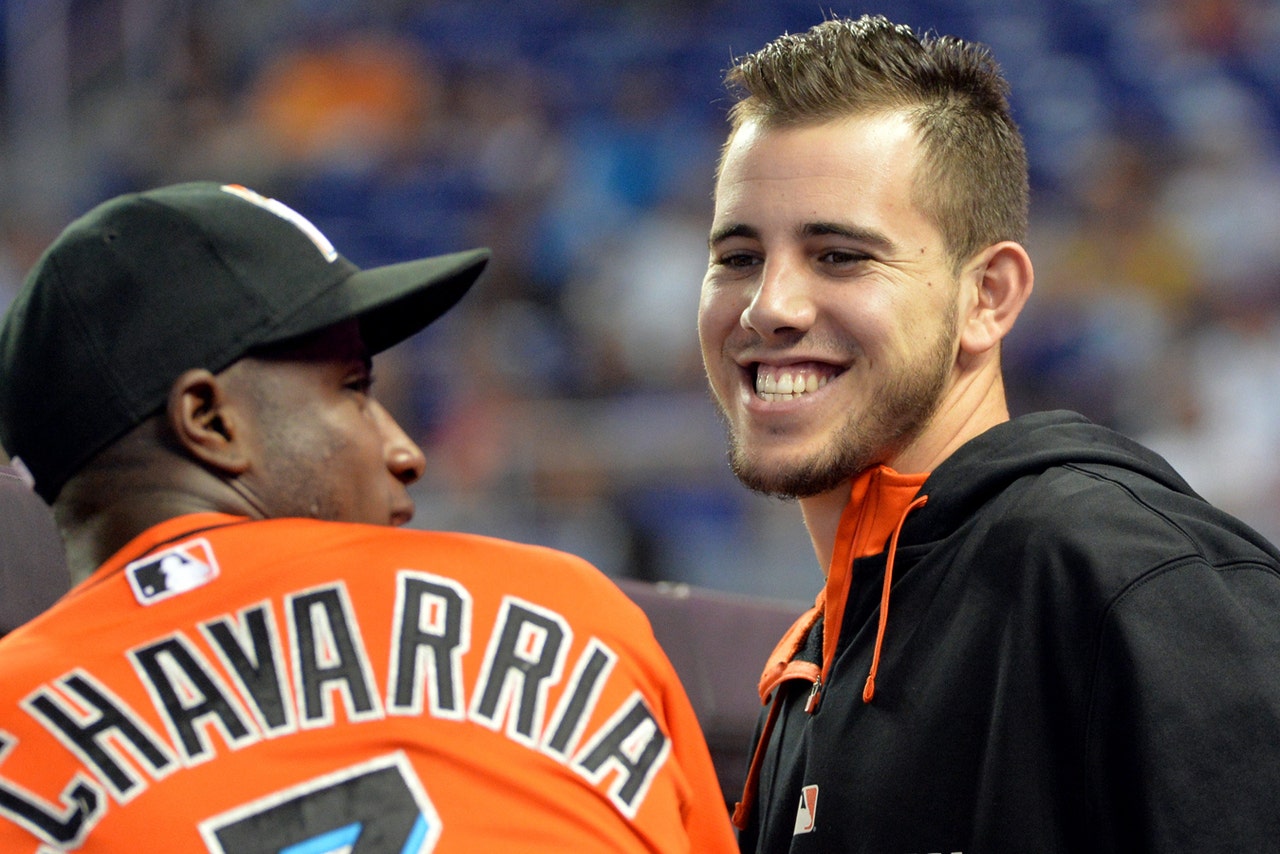 MIAMI — A familiar face made his broadcasting debut during Wednesday night's FOX Sports Florida telecast of the Miami Marlins game.
Ace Jose Fernandez, out for the season after undergoing Tommy John surgery in mid-May, visited the booth to provide an update on his right elbow.
"It feels great," Fernandez said. "Everybody's really happy the way the arm's coming along. I've got no pain. I feel great. Really healthy. Ron (Yacoub), my therapist, has done a great job. I'm really proud. We've been working really hard all day together. It's just fun to see how much progress we've made in three months."
With his club 3½ games out of the second National League wild-card spot entering the series finale against the St. Louis Cardinals, Fernandez admitted it has been tough to watch games at Marlins Park and on TV.
"I wouldn't say it's hard," Fernandez said. "It's painful. Seeing your team playing that well, the way they're playing and being out there at home without doing anything. Feeling 100 percent great the way I feel. I feel fantastic, incredible right now. Just can't do anything."
The 22-year-old has been cleared to run and swim. The latter activity has made his shoulders stronger. Fernandez cannot bike on the streets but from the comfort of his home. Days when Fernandez comes to the ballpark, he shags flyballs with his teammates during batting practice.
"I'm really trying to enjoy it," Fernandez said. "It's fun. You guys see me every day. I like to do it. Trying to stay in shape and work hard. When I had the surgery the first couple months I gained some weight and now I'm back to where the team wants me to be. Work harder, get healthy and get back at it."
According to his rehab plan, Fernandez hopes to play catch on Oct. 16. He previously told FOXSportsFlorida.com he is eyeing a return to the big leagues the first game following next year's All-Star break.
"I know the date, I know the time," Fernandez said. "I've already got an alarm set up. It's going to be Oct. 16. I can't wait. I feel so great. My arm feels so amazing. I want to get back and enjoy it."
Over the past few months, Fernandez has received support from other players who have undergone the surgery. When the New York Mets visited Marlins Park in late June, Fernandez and ace Matt Harvey spoke for half an hour.
His biggest takeaway from people offering advice?
"I don't try to ask too much because obviously everybody's different and everybody's arm's going to heal different," Fernandez said. "I have talked to a couple of people, take the best out of everybody and put it in my stuff. Trying to go through the process. It's painful and hard, but soon I'll be back and helping the guys and it'll be amazing again.
"Being patient is really, really, really important. That's what everybody says. Everybody's telling me, 'You're young, you can still be great, got to be patient.'"
You can follow Christina De Nicola on Twitter @CDeNicola13 or email her at cdenicola13@gmail.com.
---