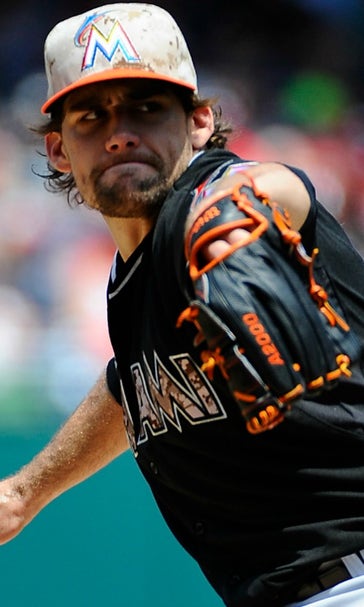 Father's Day has new meaning to Marlins set to become first-time dads
June 15, 2014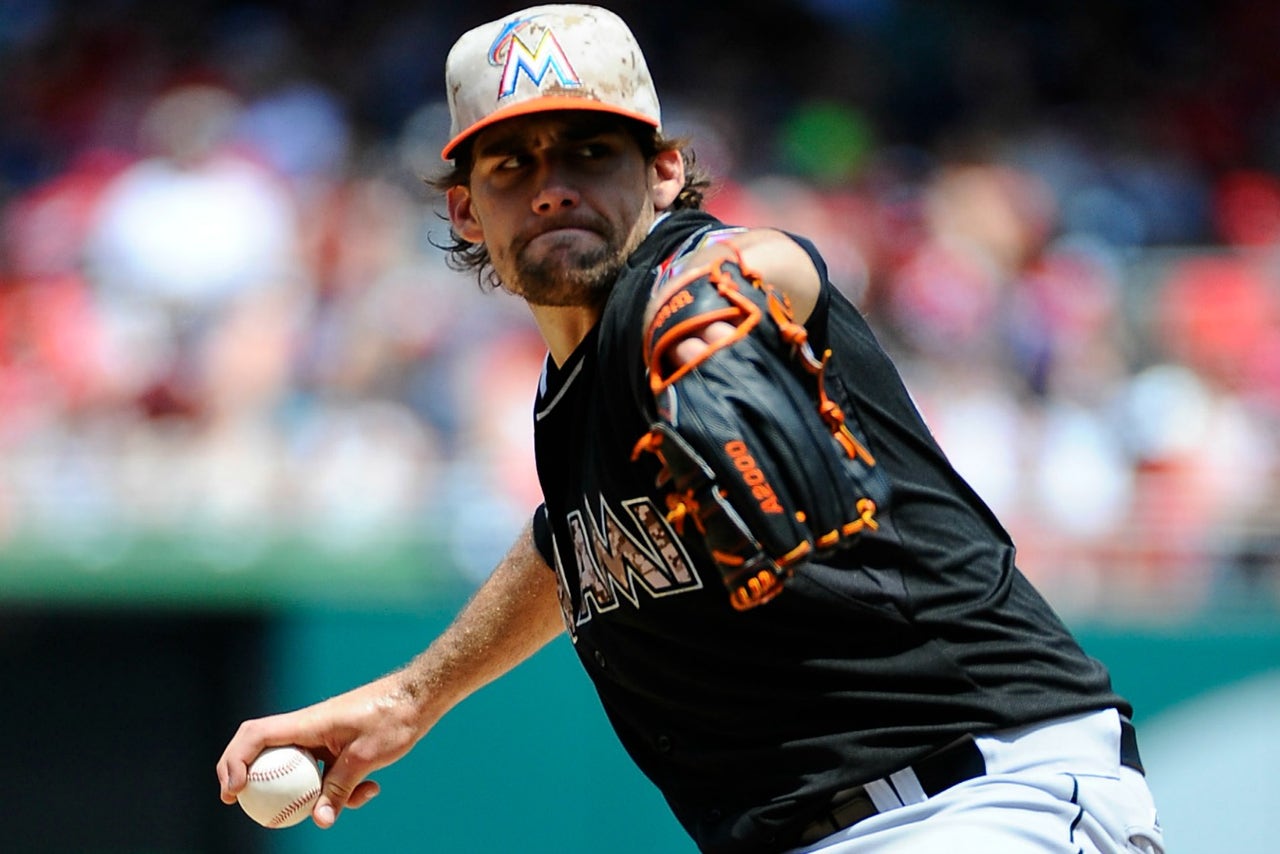 MIAMI -- Miami Marlins right-hander Nathan Eovaldi will toss his routine bullpen session Sunday morning before hopping on a flight to Houston.
Eovaldi's wife, Rebekah, may give birth to their first child on Father's Day.
"It's real exciting," said Eovaldi, who was placed on the paternity list prior to Sunday's finale against the Pittsburgh Pirates. "She went home in spring training, so I haven't been able to see her very much. I've been going home on the offdays to see her. The experience has been great and she's been doing well with the whole thing."
This season, Eovaldi and four of his teammates -- Tom Koehler, Steve Cishek, Kevin Slowey and Marcell Ozuna -- are experiencing the journey of becoming a father for the first time.
Cishek jokes that the quintet planned it last year heading into the offseason.
His wife, Marissa, is expecting a girl on Oct. 14. They have a dog, Lola, who Cishek hopes has prepared them at least a bit for having a baby.
"I can't wait," Cishek said. "We already got some of the baby stuff coming in. My man cave back home is a baby cave. We have all sorts of cribs ready to be built. Everything off the registry. Just a big pile of boxes."
Slowey and Koehler live in the same building, which lessens some anxiety with someone nearby to empathize with. The pair actually talked about starting their respective families at the end of last season.
Koehler's wife, Ashley, is due with a girl on July 5.
"It's good to have somebody to share these experiences with," Koehler said. "None of us have been through it before. It's real exciting but nerve-wracking at the same time. Having somebody going through the same thing at the same time makes it easier."
During the nine-month ride, each has relished the various milestones.
Ozuna's wife, Genesis, gave him an early Father's Day gift by telling him he would be a dad three days before this coming Christmas. He still sounds mesmerized by the news.
"I saw the ultrasound and I heard the heartbeat," Ozuna said. "Last night there were (kicks) in the belly."
Cishek received his first Father's Day present -- a tool kit from Home Depot.
When Slowey returned from the seven-game roadtrip, he and his wife, Leigh, found out they would be having a girl this fall.
"It's mostly just thrilling," Slowey said. "My wife and I have been prayerful from the moment that we talked about getting married that we wanted to start a family, whatever capacity that might look like. We're still excited for not just this child but down the line more kids or adopting. Whatever it is we feel led to be parents. We're really excited to have a child on the way."
Should the guys seek any guidance on the path to fatherhood, they need look no further than the veteran dads already on the team.
One of them, Reed Johnson, serves as an ideal model. His wife, Taryn, gave birth to their third child earlier this season. He is a pro in the art of managing time with the family despite odd hours.
His 4-year-old son, Tyce, can often be found wearing a Marlins uniform around the ballpark during batting practice. On the road, Johnson shops for dresses for his 2-year-old daughter. The entire family took in the wives' charity softball game two weeks ago.
"This is what is important -- spending time with my son -- and if I can spend time with my son and do what I love playing baseball and he's at the age when he can share that with me it's the best of both worlds," Johnson said.
Thanks to the first-time dad's club as well as guys like Johnson, Ed Lucas and Dan Jennings, infants will not be in short supply.
By the end of 2014, the foundation will have been set for Miami Marlins Little League baseball and softball teams.
"Whatever he wants to be just be there to support him," Eovaldi smiled.
You can follow Christina De Nicola on Twitter @CDeNicola13 or email her at cdenicola13@gmail.com.
---