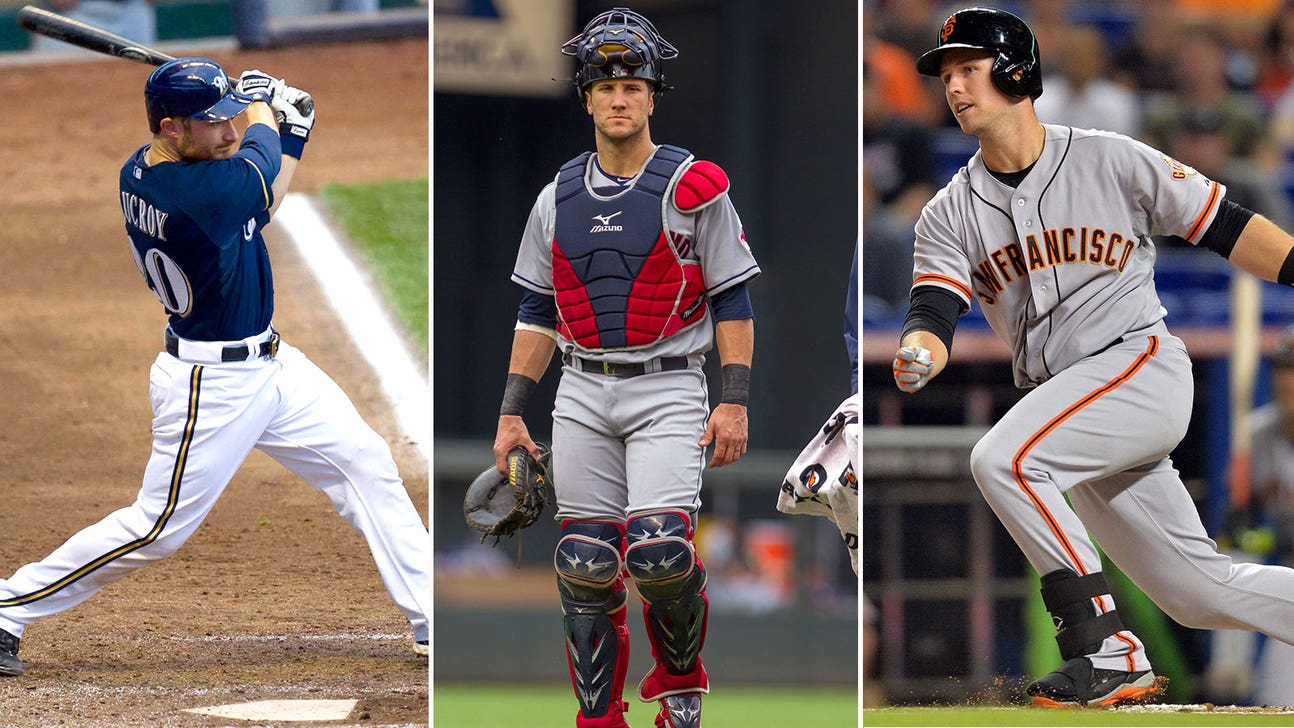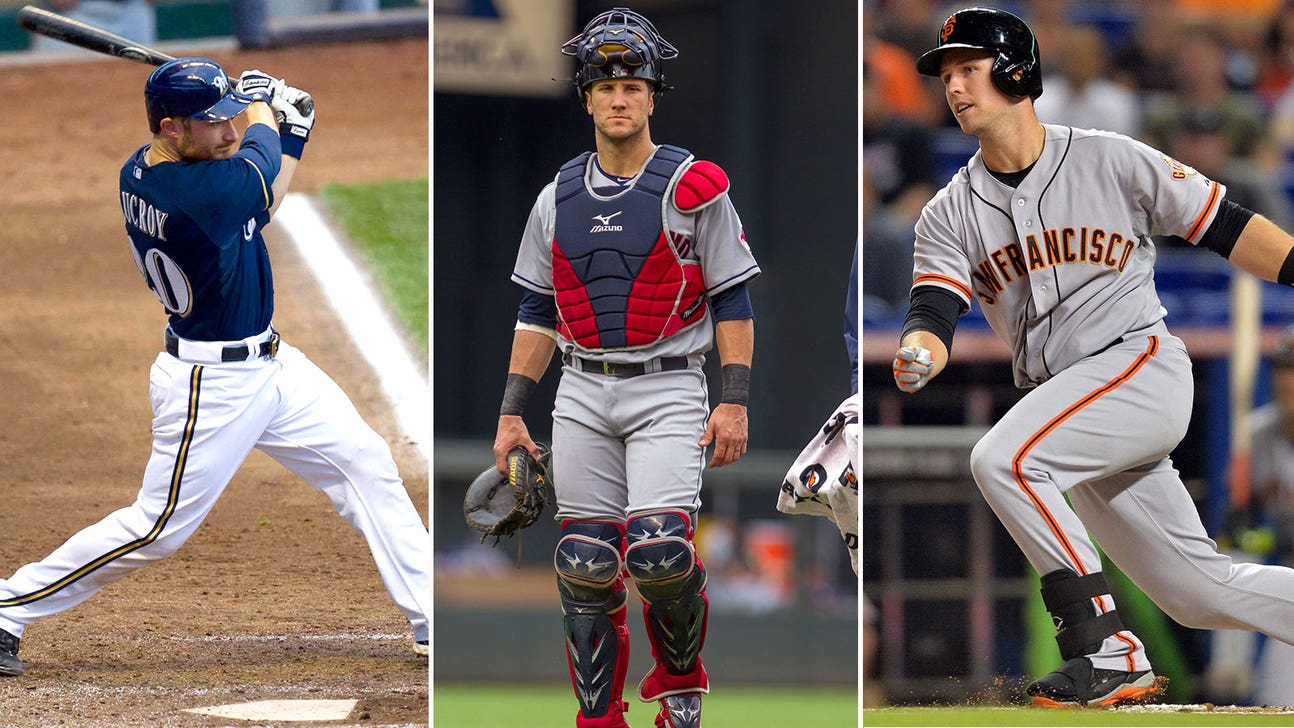 Fantasy Fox: Early look at the Top 25 catchers for 2015
Published
Mar. 3, 2015 10:40 a.m. ET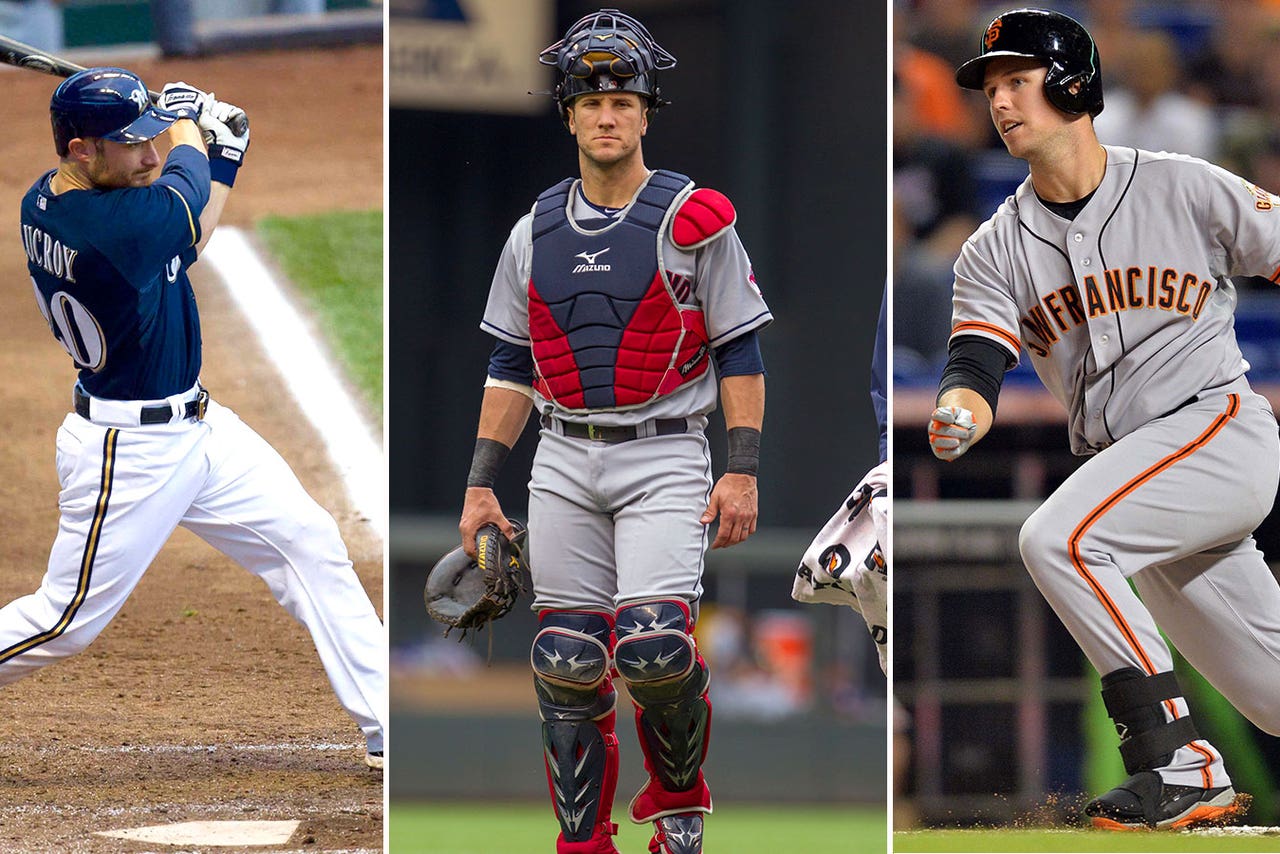 Here's an early look at the Top 25 catchers for 5x5 roto leagues -- covering homers, RBI, runs, steals and batting average.

TOP 25 CATCHERS
1. Buster Posey, Giants
2. Jonathan Lucroy, Brewers
3. Devin Mesoraco, Reds
4. Evan Gattis, Astros
5. Salvador Perez, Royals
6. Yan Gomes, Indians
7. Brian McCann, Yankees
8. Yadier Molina, Cardinals
9. Matt Wieters, Orioles
10. Wilin Rosario, Rockies
11. Russell Martin, Blue Jays
12. Travis d'Arnaud, Mets
13. Jason Castro, Astros
14. Wilson Ramos, Nationals
15. Miguel Montero, Cubs
16. Yasmani Grandal, Dodgers
17. Kurt Suzuki, Twins
18. Derek Norris, Padres
19. Mike Zunino, Mariners
20. Jarrod Saltalamacchia, Marlins
21. Carlos Ruiz, Phillies
22. Dioner Navarro, Blue Jays
23. Alex Avila, Tigers
24. Stephen Vogt, Athletics
25. Tyler Flowers, White Sox
25b. Christian Bethancourt, Braves
25c. Robinson Chirinos, Rangers
25d. Chris Iannetta, Angels
25e. Francisco Cervelli, Pirates

BREAKDOWN

1. Buster Posey (five straight years of a .350-plus on-base percentage) should be a consensus candidate for the top spot among catchers, partly based on the magnetism of 2012 (24 HR, 103 RBI, 78 runs, .336 batting, while claiming NL MVP honors).
On the flip side, he should not be a popular pick for Round 1 or 2 ... based on the hope of a stat replication from three years ago.
Yes, from a splits standpoint, Posey racked up three months of four-plus homers, three months of .330-plus batting, five months of double-digit runs and six months of double-digit RBI in 2014.
But there's still minimal motivation to reach in the first 20-24 picks.

And if that delayed-gratification plan falls through, the second wave of Lucroy (hamstring injury), Gattis (traded to Houston during the offseason), Perez, Gomes and Mesoraco -- who crushed 25 homers and 80 RBI last year -- should serve as excellent alternatives.
2. Speaking of Gattis, if he doesn't belt a cumulative tally of 54 homers over the next two years, while potentially playing 162 games at cozy Minute Maid Park ... then I'm in the wrong business.
Of course, this might be the last season of Gattis (slated to play left field with the Astros) enjoying catcher-eligibility; but that's a risk worth taking in keeper leagues.
3. For leagues that start one catcher, it might be wise to draft Wilin Rosario and Mike Zunino and run a straight-up platoon of starting Rosario at home (seven homers, .343 batting, .387 OBP at Coors Field last year) ... and Zunino on the road (better across-the-board numbers away from Safeco Field last year -- and in fewer games).
Let's just hope Rosario logs the vast majority of Coors Field starts for the Rockies, compared to new Rockies acquisition Nick Hundley.
Jay Clemons, the 2008 Fantasy Football Writer of the Year (Fantasy Sports Writers Association), can be reached via Twitter, day or night, at @ATL_JayClemons.
---