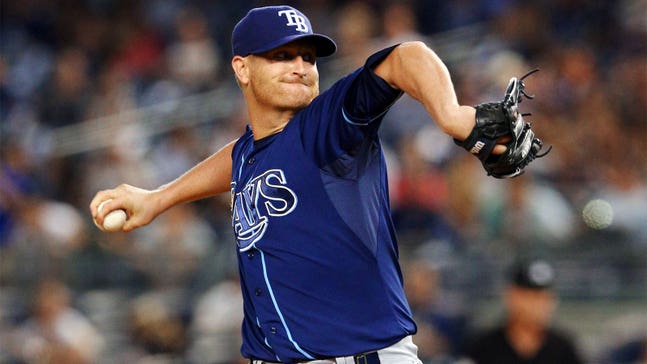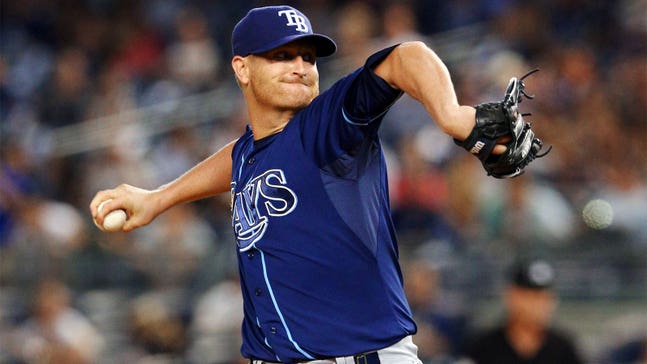 Fantasy Baseball Team Preview: Tampa Bay Rays
Published
Feb. 10, 2015 11:36 a.m. ET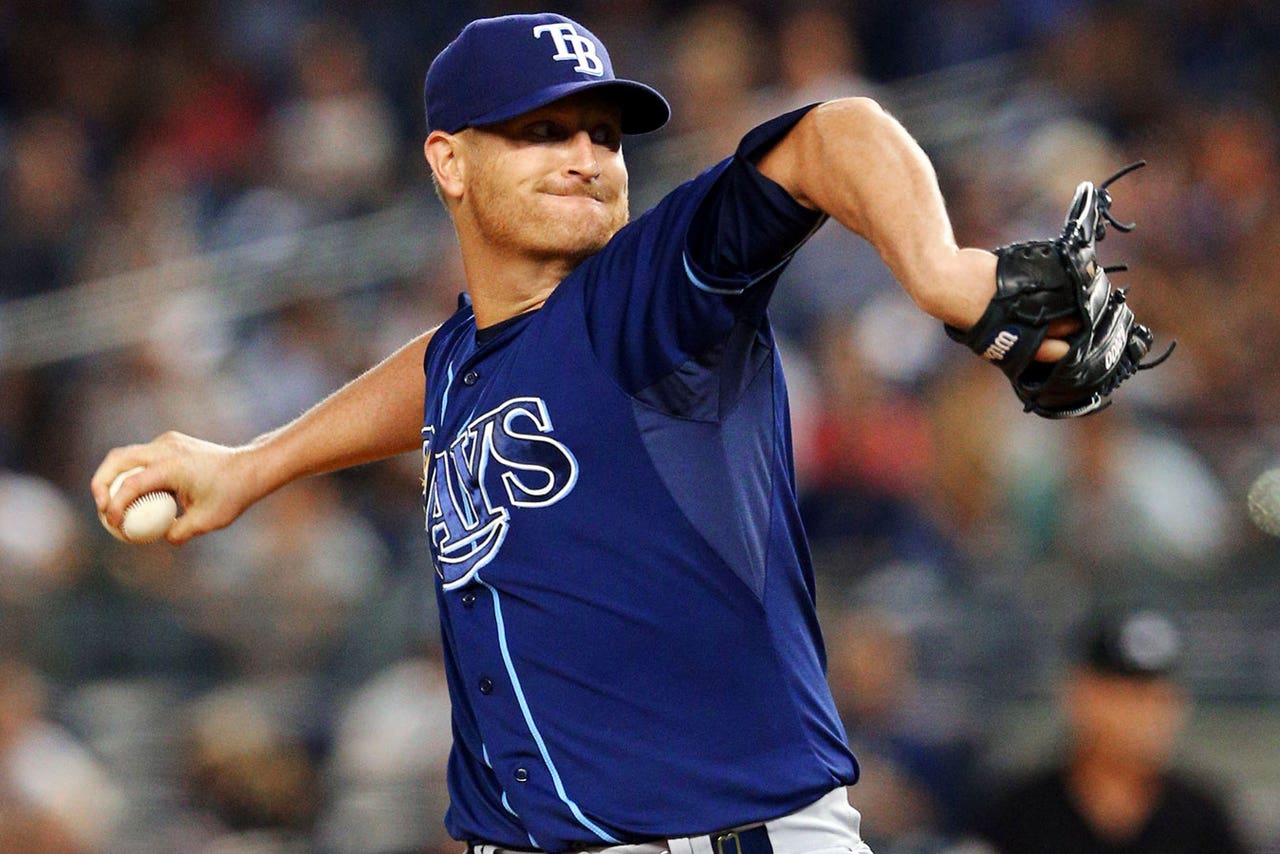 While losses of their GM and manager dominated headlines, the Rays did some lineup retooling during the offseason. They won't score many runs, but their rotation has some interesting (and possibly underrated) names.
(Note: When a player's fantasy draft status is mentioned - e.g., "he's an SP4" - the number is based on 12-team mixed leagues.)
ALSO SEE: TEAM PREVIEWS ARCHIVES
Key additions: C John Jaso, C Rene Rivera, SS Asdrubal Cabrera, OF Steven Souza, RP Ernesto Frieri
Key losses: 2B Ben Zobrist, SS Yunel Escobar, IF Sean Rodriguez, OF Wil Myers, OF Matt Joyce, SP Jeremy Hellickson
Projected Lineup
1. Desmond Jennings CF
2. John Jaso DH
3. Evan Longoria 3B
4. James Loney 1B
5. Steven Souza LF
6. Kevin Kiermaier RF
7. Asdrubal Cabrera SS
8. Rene Rivera C
9. Nick Franklin 2B
Jennings' .248 career BA is bad, but he'll get to double digits in HR and SB (he should improve on the speed front this year), and we may be underrating him a bit due to his injury-shortened 2014. You could probably draft a worse OF5 ... Jaso is barely rosterable as a mixed-league catcher, though he's a bit better in OBP leagues ... Longoria isn't an elite fantasy producer anymore, but he's still among the top five or six at his position, and is being drafted in Round 5. Only three third basemen had more homers last season ... Loney will play every day and hit for a good BA, but he won't help you anywhere else ... The late-blooming Souza hit 20 homers and stole 28 bases between the minors and majors at age 25 last season. If it looks during the spring like he'll play every day, he'll be an interesting OF5 candidate, albeit with bust potential ... Kiermaier hit 10 homers in 308 at bats with the Rays last year after not hitting more than six in four previous professional seasons. The power was probably a fluke, but Kiermaier will play a lot because of his great glove (which doesn't help fantasy owners) ... Cabrera batted .242 in 2013 and .241 in 2014. That's the tradeoff for his 15 homers and 10 steals, and he should only be taken in the very late rounds ... Rivera slugged 11 homers in 294 at bats with the Padres last year, but the rest of his career suggests that he's a bad hitter. The Rays didn't get Rivera for his bat ... Franklin seems to have a clear path to playing time, and he's flashed some power/speed skills in the minors. He's been invisible in drafts so far; keep him on your early-season free-agent radar.
Projected Rotation
1. Alex Cobb
2. Drew Smyly
3. Chris Archer
4. Jake Odorizzi
5. Alex Colome
CL: Jake McGee
Cobb (forearm), Smyly (shoulder) and Colome (pneumonia) might have the starts of their seasons delayed, but aren't expected to have long-term absences ... Plenty of Ks and lots of ground balls make Cobb a favorite around here. Terrific SP2 for you ... Smyly improved after getting traded to the Rays. He's being drafted as an SP4, which sounds about right ... Archer's 3.33 ERA seemed legit, and his K rate improved over 2013. He's near the front of the SP4 list ... Odorizzi had a better 2014 K rate (174 K in 168 IP) than Archer or Smyly, and his walk rate was in the middle of those two, but he's being drafted 10-15 spots lower. Whaaaaat? ... Colome or Nate Karns will hold down the fort until Matt Moore returns from Tommy John surgery in June or July. Moore is an interesting stash if your roster allows for that, but TJ guys can take awhile to regain their form.
McGee had elbow surgery in December, but it wasn't BAD elbow surgery, and he's expected to return in late April or early May. Some combination of Brad Boxberger, Ernesto Frieri and Kevin Jepsen figure to fill in while McGee is out, with Boxberger being the likeliest candidate if McGee's absence is longer than expected. Boxberger struck out 104 batters in 64 2/3 innings last season, ranking behind only Aroldis Chapman and Andrew Miller in K/9.
Sleeper: Souza's bandwagon is getting crowded, so let's go with Odorizzi, whose current ADP is SP59. He's a bargain there.
Top prospects
Daniel Robertson, SS - Robertson hit 15 home runs at A-ball last season, but is a couple of years away from Tampa. He's a good-not-great prospect (No. 61 on MLB.com) who might shift positions down the road.
Justin O'Conner, C - O'Conner doesn't walk much and whiffs a lot, but he has power and the Rays seem to like his defense. Deep dynasty leaguers should keep an eye on him; figure on a 2016 arrival if he improves this season.
Willy Adames, SS - Adames has some power potential, but he's only 19, so be patient if you draft him in a dynasty league.
ALSO SEE: TEAM PREVIEWS ARCHIVES
---