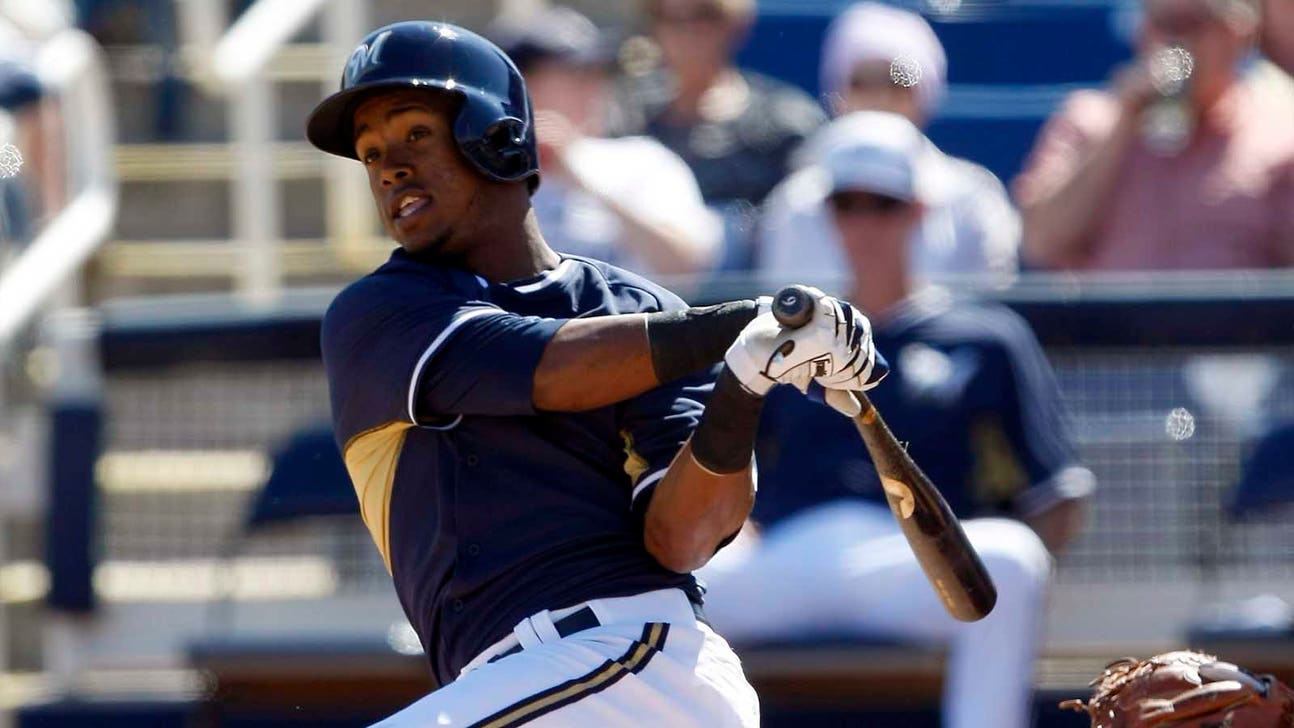 Fantasy Baseball 2014 Team Previews: Milwaukee Brewers
Published
Mar. 13, 2014 2:38 p.m. ET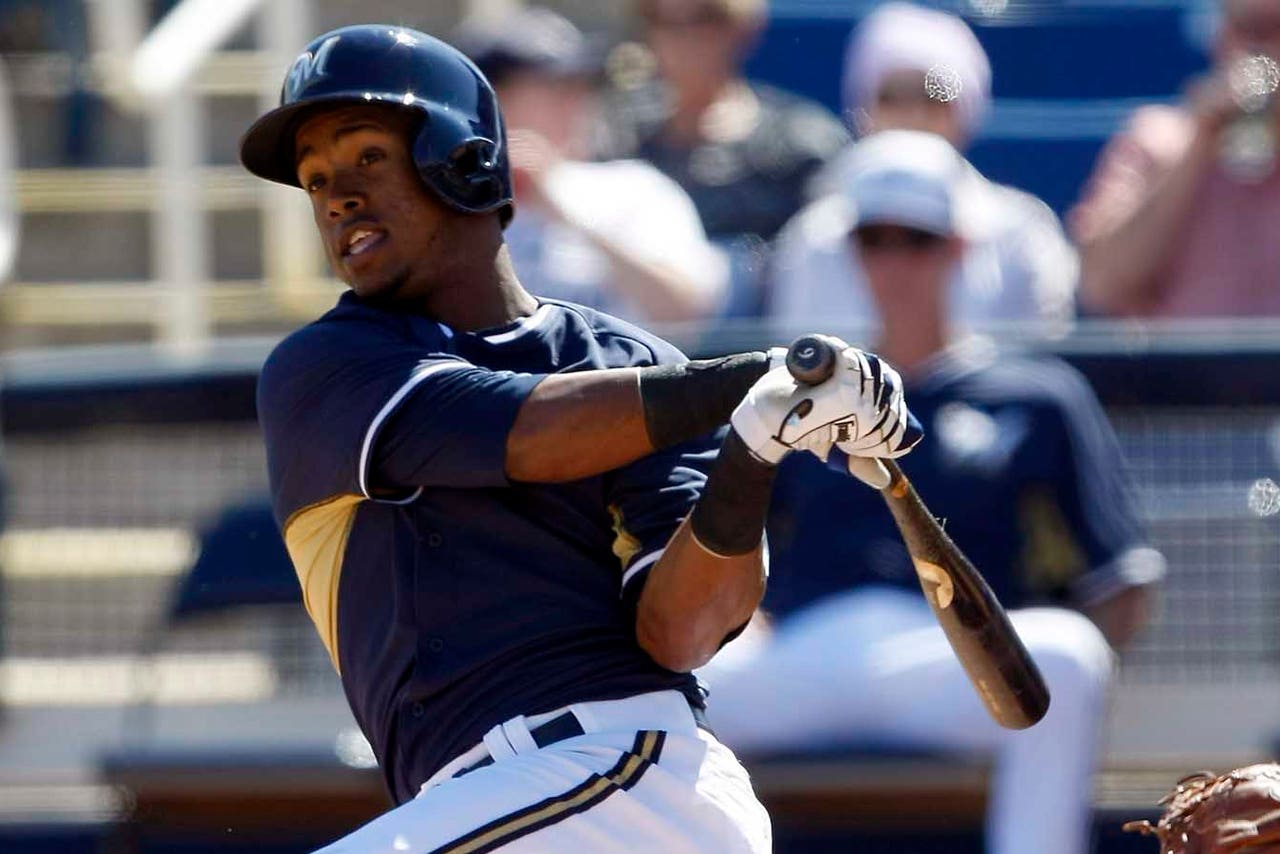 The Brew Crew gets a boost from the return of notorious PED-er Ryan Braun, but there are plenty of other interesting fantasy players in this team's lineup.
Key additions: SP Matt Garza, 1B Mark Reynolds, 1B Lyle Overbay
Key losses: OF Norichika Aoki
Projected Lineup
1. Jean Segura SS
2. Scooter Gennett/Rickie Weeks 2B
3. Ryan Braun RF
4. Aramis Ramirez 3B
5. Jonathan Lucroy C
6. Carlos Gomez CF
7. Mark Reynolds/Lyle Overbay/Juan Francisco 1B
8. Khris Davis LF
Segura was terrific early on last season with 11 homers through June, but he hit only one after that. Another dozen homers with 30 steals and a good BA sounds pretty good, right? … Gennett and Weeks will battle for the keystone job. Gennett would hit for a good BA with no power and modest speed, while Weeks has already shown the ability to hit 20 homers with double-digit steals … I don't know how Braun's new, er, lack of chemistry will affect his play, but I'm betting on a return to form, and I'd feel comfortable taking him late in Round 1 … Many are betting on a bounceback season for Ramirez, and while that's logical to a point, he's going to turn 36 in June. A-Ram is outside of my top 12 at his position … Lucroy will be the fifth or sixth catcher on most fantasy draft boards. Look for another strong BA, 20 homers, and maybe 7-8 more stolen bases … A couple of years ago, if I had told you Gomez would become a top-10 fantasy outfielder and top-25 overall player, you'd have put me in an asylum. His BA might drop a bit, but otherwise a repeat of his 24-homer, 40-steal season appears likely … Reynolds, Overbay and Francisco huh? Even NL-only owners should be wary, but on the bright side, a part-time Reynolds can't kill your team's BA … Davis has become awfully trendy after hitting 11 homers in 56 games last season. Not a believer? Check Davis' minor-league slugging percentages. I think he'll hit 20 homers.
Projected Rotation
1. Kyle Lohse
2. Matt Garza
3. Yovani Gallardo
4. Wily Peralta
5. Marco Estrada
CL: Jim Henderson
The FOX Fantasy crew does not believe in Lohse; I have him ranked highest at SP68. He had a combined ERA of 3.19 from 2011-13, but with that low K rate, don't you keep waiting for a dropoff? … Garza has had some tough injury luck over the past two seasons, but his solid career numbers make him a tempting SP4 … Early drafts suggest that we've all given up on Gallardo. His K rate dropped precipitously last season along with his fastball velocity. A bounceback is possible, but don't count on it … Peralta wasn't good last season, but he throws hard and is young enough (25 in May) to improve. Some are predicting a breakout, but I'll go with modest improvement … Estrada whiffs plenty of batters despite being a soft-tossing righty, and doesn't get himself in trouble with walks. He's a top-50 starter on my board.
Henderson brings the gas and the strikeouts (75 K in 60 IP last season), and should have no trouble keeping the closer's job. Francisco Rodriguez is next in line in case of injury or unexpected implosion.
Sleeper: Peralta. Again, I'm not completely buying into a breakout, but he's got big stuff.
Top Prospects
Jimmy Nelson, SP – Nelson could battle for a starting slot if Peralta falters. He throws hard, and has had some minor-league success. He's NL-only material for now.
David Goforth, RP – Goforth needs to miss more bats with his big-time heat, and his 2013 move to the bullpen was promising. If all goes well in Double A or Triple A, he could help the Brewers and your NL-only team as a middle reliever later this season. It's a longshot, though.  
---