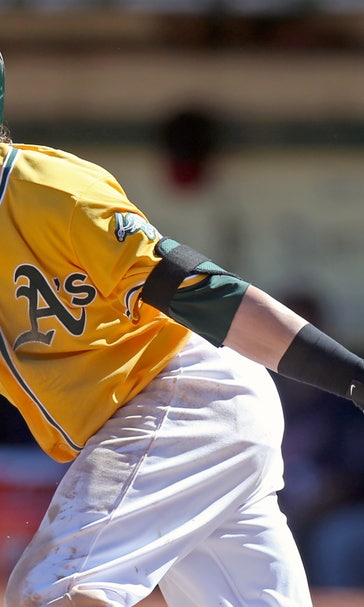 Fantasy Baseball 2014 Team Preview: Oakland Athletics
March 17, 2014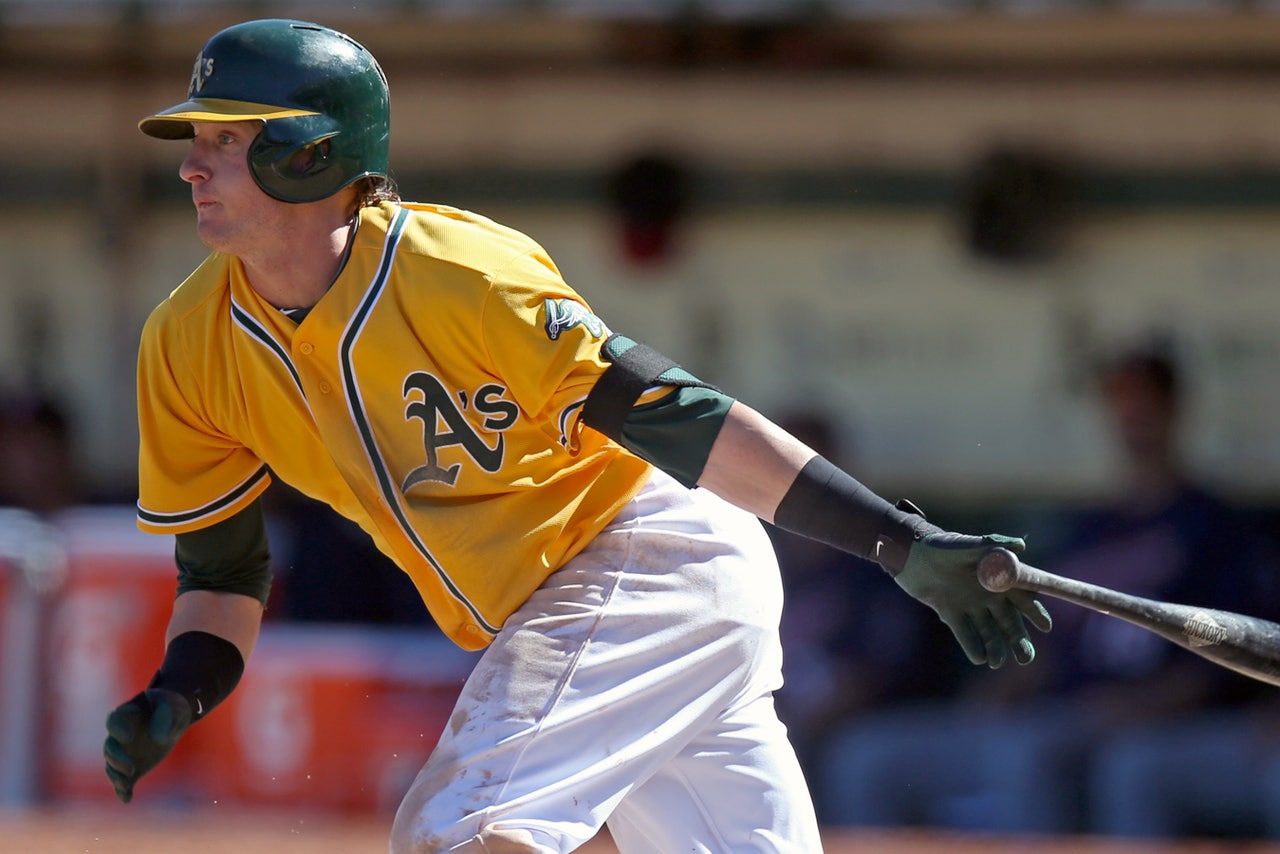 Pet peeve – "Moneyball" is not about the utilization of sabermetrics. It's determining market inefficiencies and using this knowledge to find value. In the early 2000s, that meant on-base percentage and targeting college players in the draft. Now, it's defense and high-school selections. Everybody copacetic with this concept? Far out.
Key Additions – RP Jim Johnson, SP Scott Kazmir, RP Luke Gregerson
Key Losses - SP Bartolo Colon, RP Grant Balfour, SP Brett Anderson
Projected Lineup
While this lineup may lack household names/pizzazz, the A's finished fourth in the majors in runs scored. Don't consider that rank an anomaly…Given that he had 27 homers in his previous three seasons to 2013, I'm skeptical that Crisp can replicate his 22-dinger output from last summer. Nevertheless, his speed and run production make for an intriguing add in the later rounds of your draft…Speaking of regression, Donaldson should have a solid follow-up to 2013's success, but expect a dip from his .301 batting average. On the bright side, despite Oakland's pitcher-friendly confines, Donaldson performs as well at home (.293/.367/.520) as on the road (.309/.400/.477)…currently slotted as the No. 16 shortstop in the FOXSports.com Fantasy Baseball rankings, Lowrie could be a bargain for runs and ribbies batting third… Cespedes is getting drafting off of potential, not production. Though he's appeasing to the eye, his injury history and lack of plate discipline are concerning…If you are looking for a cheap option at first, hard to pass up Moss, who's posted 51 homers in his past 229 games…No way Josh Reddick is only hitting 12 bombs this year, right? (silence) RIGHT?!?!
Projection Rotation
Parker, the anticipated Opening Day starter, will likely miss all of April. Ditto for Griffin, although he held little fantasy value outside AL-only formats. In truth, Parker, once a top-25 prospect, has yet to translate his hype on the diamond, owning a 3.97 ERA and 1.22 WHIP in 2013. His injury has dropped his standing in drafts, making him a decent stash in deeper leagues. Unfortunately, once viewed as a potential SP3, Parker is looking like a backend fantasy option for 2014 (Update - looks like Parker is done for the year with Tommy John surgery)…Gray is the flaunted entity on this year's staff, and with good reason: the 24-year-old turned in a 2.67 ERA and 1.11 WHIP in 10 games at the big-league level last year. However, while Gray is getting the love from the fantasy community, I like Straily as the Oakland arm to make some noise in 2014. He has a high strikeout rate and has been just as sound on the road as at O.co Coliseum. If he can cut down on his control problems (3.4 BB/9 in 2013), watch out.
Johnson is one of the premier closers in the game, racking up 101 saves in the past two seasons. Johnson did have eight losses last year, but also had a 2.94 ERA and raised his strikeout rate by two Ks per nine innings…For a contingency plan, the A's have lights-out set-up men in Luke Gregerson and Sean Doolittle. Throw Ryan Cook into this mix as well, although he's likely to start the season on the DL.
Sleeper: Milone. On the outside looking in until the Griffin/Parker ailments, Milone is now envisioned as the No. 4 starter in Oakland. The 27-year-old was serviceable last year with a 4.14 ERA and 1.27 WHIP in 28 games. However, he's been a benefactor of the home digs, with his ERA more than a run lower in the Bay Area. Milone has looked sharp in spring training and has improved his ability to change and mask his pitch speeds. Available in the majority of FOXSports.com Fantasy Baseball leagues, Milone is worth the roster grab in deeper leagues and is a must-play when taking the mound in Oakland.
Top Prospects
Addison Russell, SS - Scouts tend to talk in hyperbole, so take this with a grain of salt: Russell's swing has been called one of the purest at his position since a certain Yankee shortstop in the early '90s. Look for Russell in the Bigs at some point this summer.
Bill McKinney, OF - The organization's first-round pick in 2013, McKinney slashed .326/.387/.437 in 55 minor-league games last year. Though he doesn't have much power, his cuts are fundamentally sound. Moreover, he's shown defensive prowess, giving him position versatility that many weren't expecting.
Joel Beall is a writer for FOXSports.com and WhatIfSports.com. He lives with a Golden Tee machine and a jump shot that's currently broken. Reach Joel on Twitter @FOXSportsBeall
---