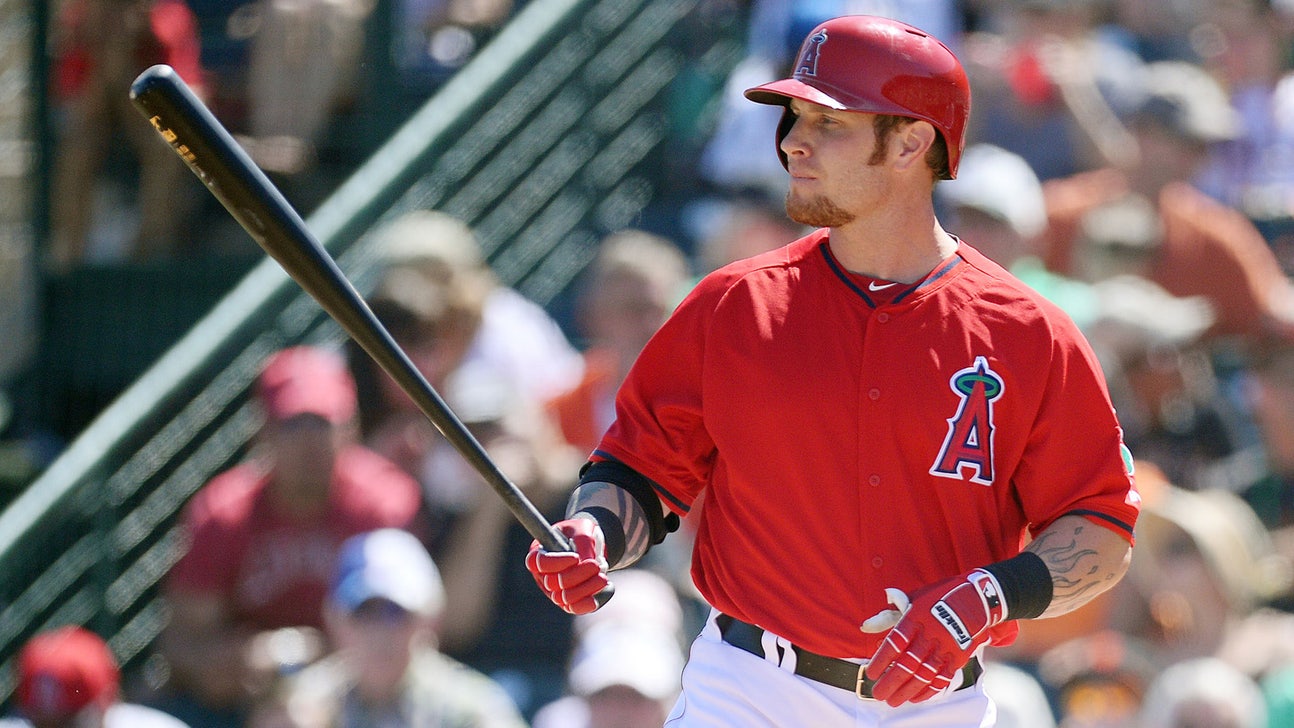 Fantasy Baseball 2014 Team Preview: Los Angeles Angels
Published
Mar. 21, 2014 3:50 p.m. ET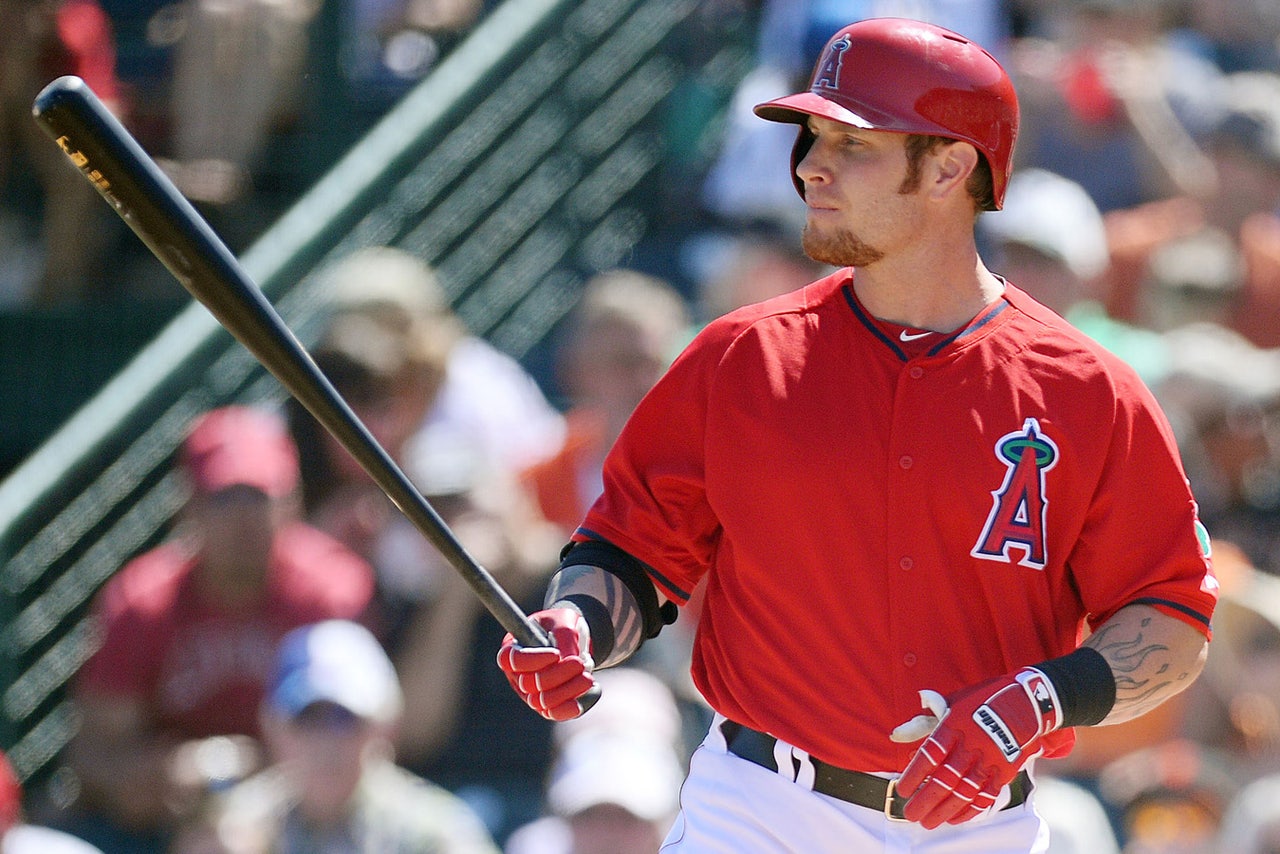 The departure of Mark Trumbo does a number to the lineup and I don't think the Angels are fully cognizant of David Freese's struggles with the glove. However, the additions of Tyler Skaggs and Hector Santiago bolster a weakened rotation, one that should be further reinforced by a healthy season from ace Jered Weaver. The Halos aren't the powerhouse envisioned at this time last spring, yet they're more than capable of competing for the AL West Crown. Besides, Josh Hamilton can't be that disappointing for two straight seasons, right?
(pause)
RIGHT?!?!?!
Key Additions – SP Tyler Skaggs, 3B David Freese, SP Hector Santiago
Key Losses - IF/OF Mark Trumbo, OF Peter Bourjos, SP Jason Vargas
Projected Lineup
For those hoping for a resurgence from the great Pujols, I have to break your crayons. Last year's figures, which were career-lows across the board, were bad enough. Discovering that 2013 served as the fifth consecutive campaign of regression in average, on-base percentage and slugging? That's more than just grapes in your salad, cowboy…There's a contingent that views Calhoun's dividends (.282/.347/.462, eight homers, 32 RBI, 29 runs) as an irregularity. Granted, Calhoun was not a heralded minor-leaguer, and, as Calhoun turns 27 in the fall, the room for growth is limited. On the other side of that spectrum, his .317 average and .402 OBP in four minor-league seasons is nothing to ridicule, and Calhoun should have plenty of opportunities to cross the plate batting in front of Trout, Pujols and Hamilton….Speaking of Hamilton, perhaps we were too harsh on the five-time All-Star. Though he was a colossal failure from April to July (.217/.271/.397), Hamilton did end the year on a positive note, slashing .329/.392/.518 in the final 45 games. Don't expect the type of production seen in Texas, but Hamilton should exceed his draft-day rankings…In standard leagues, Kendrick is a bargain buy according to the ADP tool from FOXSports.com Fantasy Baseball drafts. Hitting lower in the lineup could dent his run production, but among the third-tier options at second, Kendrick is the most reliable for consistent output…Call me crazy, but I think this Trout kid is gonna make it in the league.
Projection Rotation
I know he missed a good chunk of the summer, but, judging by his precipitous fall in drafts, owners are acting like Weaver came down with a case of lupus. Though he made only 24 starts last season, Weaver gave his proprietors a 3.27 ERA and 1.14 WHIP, along with 11 victories. His velocity is on the decline and he's dealt with control problems this spring; nevertheless, Weaver is still a decent SP2/3 asset in most fantasy formats…Skaggs entered 2013 as a top-10 prospect by MLB.com; alas, he did not live up to this billing, finishing with a 4.60 ERA and 1.51 WHIP in 20 minor-league games. His call-up to Arizona did not change these troubled winds, evidenced in a 5.12 ERA and 1.37 WHIP in 38 2/3 innings with the Diamondbacks. However, Skaggs is only 22 and should benefit from working in the pitcher-friendly confines of Anaheim. If he can mitigate his walk rate, he could be a sound investment as a SP4…Richards cut his free passes in half last season and does have a lively arm. Unfortunately, can't get behind his 1.42 WHIP from the past two years…Wilson is an intriguing add in later rounds. He won't be a contributor to your ERA or WHIP totals, but is a cheap source for strikeouts. Additionally, his inning endurance will bring its share of Ws.
Frieri couldn't replicate his 2012 feats (2.32 ERA, 0.96 WHIP) last year (3.80 ERA, 1.14 WHIP), although the drop-off was expected after 2012's .208 BABIP. There's still a lot to like about Frieri, most notably a 12.8 K/9 rate. Frieri is a tad older than believed (he will be 29 in July), meaning those that are expecting a leap in growth might be disappointed. However, Frieri has been focusing on his control this spring, critical as he's averaged nearly four walks per nine innings the past two years. If this comes to pass, Frieri could vault into a top-5 closer.
Sleeper: Santiago. In 20 games away from U.S. Cellular Field, Santiago posted a 3.12 ERA and 1.26 WHIP. He wasn't much of a heralded prospect, but Santiago has proven his merit at every level. The Angels offense has its question marks, although it isn't that far of a reach to foresee some fireworks, bequeathing its share of wins in Santiago's direction. Going unselected in the majority of FOXSports.com Fantasy Baseball drafts, Santiago possesses more upside than most found on the waiver wire.
Top Prospects This system is a mess, ranked by most outlets as the worst farm system in the league. Kaleb Cowart entered last spring as a top-50 prospect. No such standing this year for Cowart this year after a .221/.279/.301 line in Double-A. In terms of guys that have a shot at the major-league level in 2014, none are fantasy worthy.
Joel Beall is a writer for FOXSports.com and WhatIfSports.com. He lives with a Golden Tee machine and a jump shot that's currently broken. Reach Joel on Twitter @FOXSportsBeall
---