Fan loses foul ball to Freeman, gives out phone number in interview
Published
Aug. 4, 2014 12:15 a.m. ET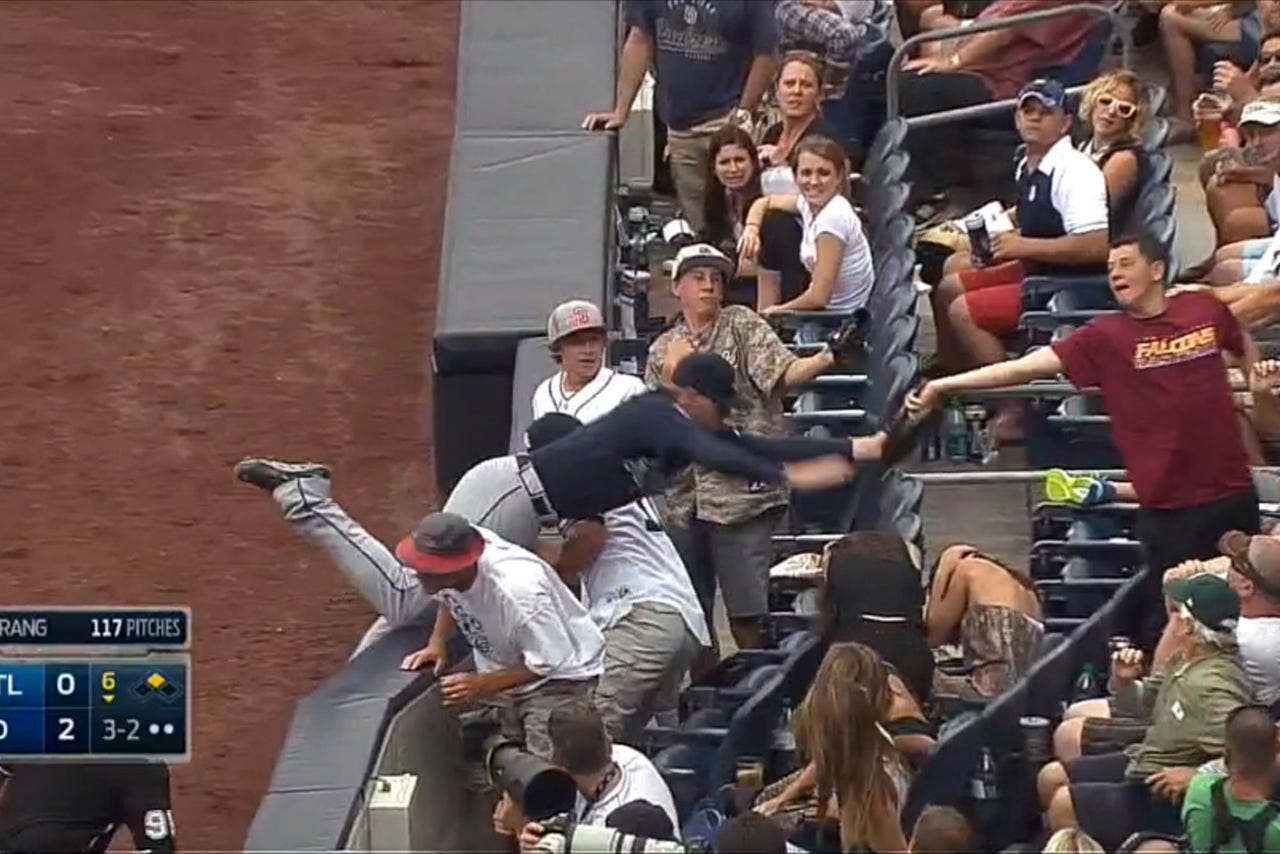 And that, ladies and gentlemen, is what happens when you give out your phone number on television.
During the sixth inning of Sunday's series finale in San Diego, Braves first baseman Freddie Freeman ran into foul territory and reached into the second row of seats to make the catch. He made that grab in front of fan Stephen Kondor, whose hand got caught into Freeman's glove.
Interviewed by FOX Sports South and SportSouth reporter Tom Hart moments later, Kondor proceeded to give out his phone number. Here was the exchange:
Not surprisingly, Kondor proceeded to get a flood of calls and text messages from viewers.
Mets fan @StephenKondor21 gave out his phone number on the Braves telecast Sunday. He's received more than 3,000 texts from Braves fans.

— Tom Hart (@tom_hart) August 4, 2014
---