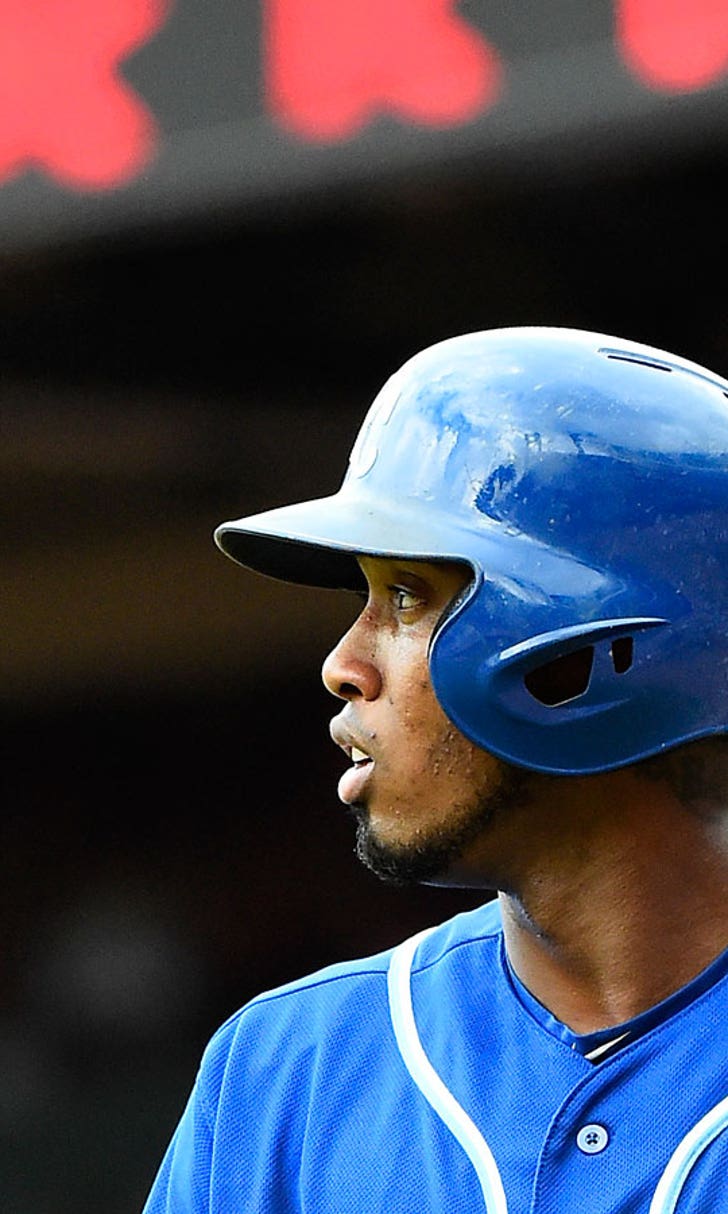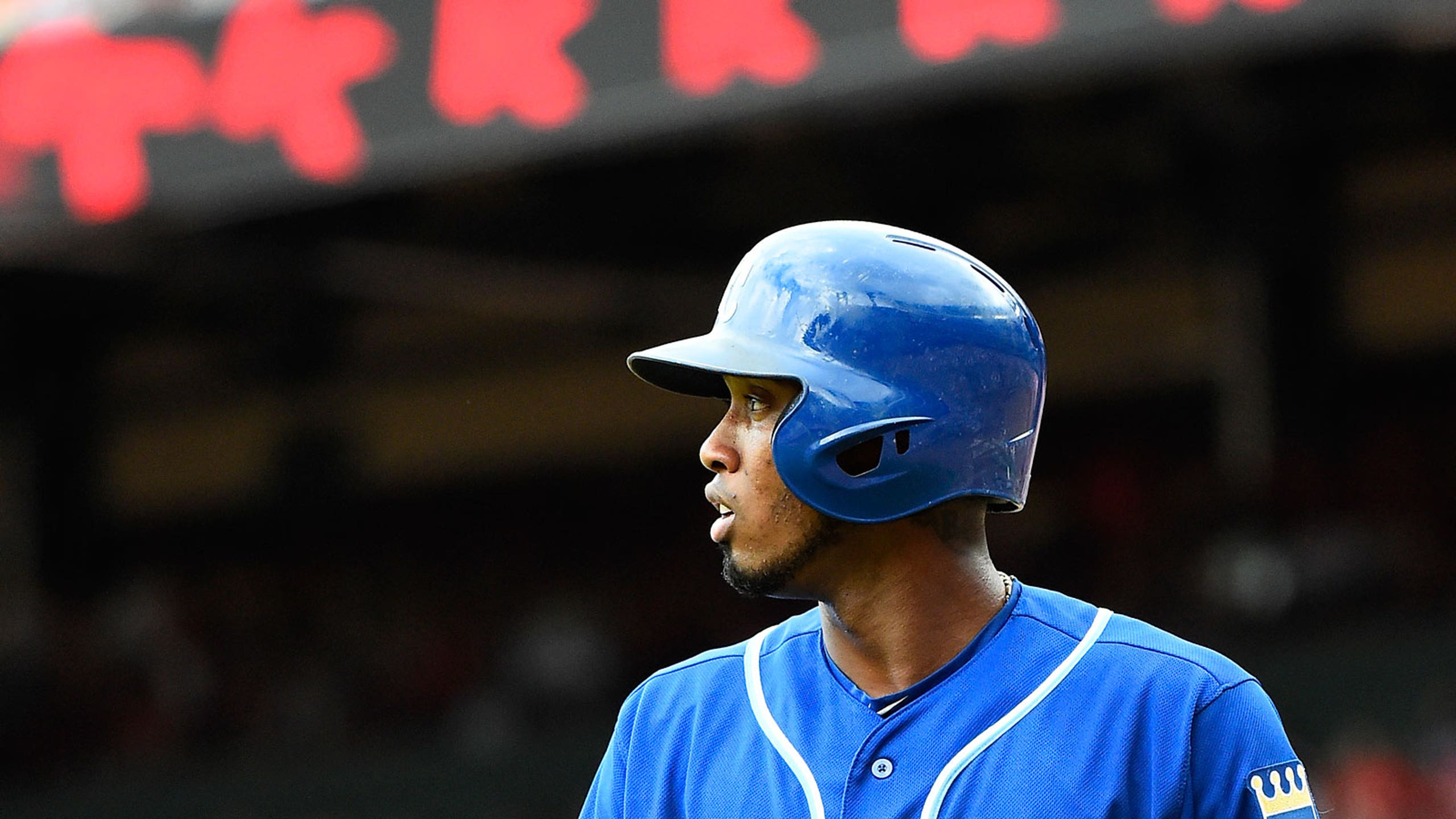 Failure to capitalize, touch of bad luck burn Royals in St. Louis
BY foxsports • June 13, 2015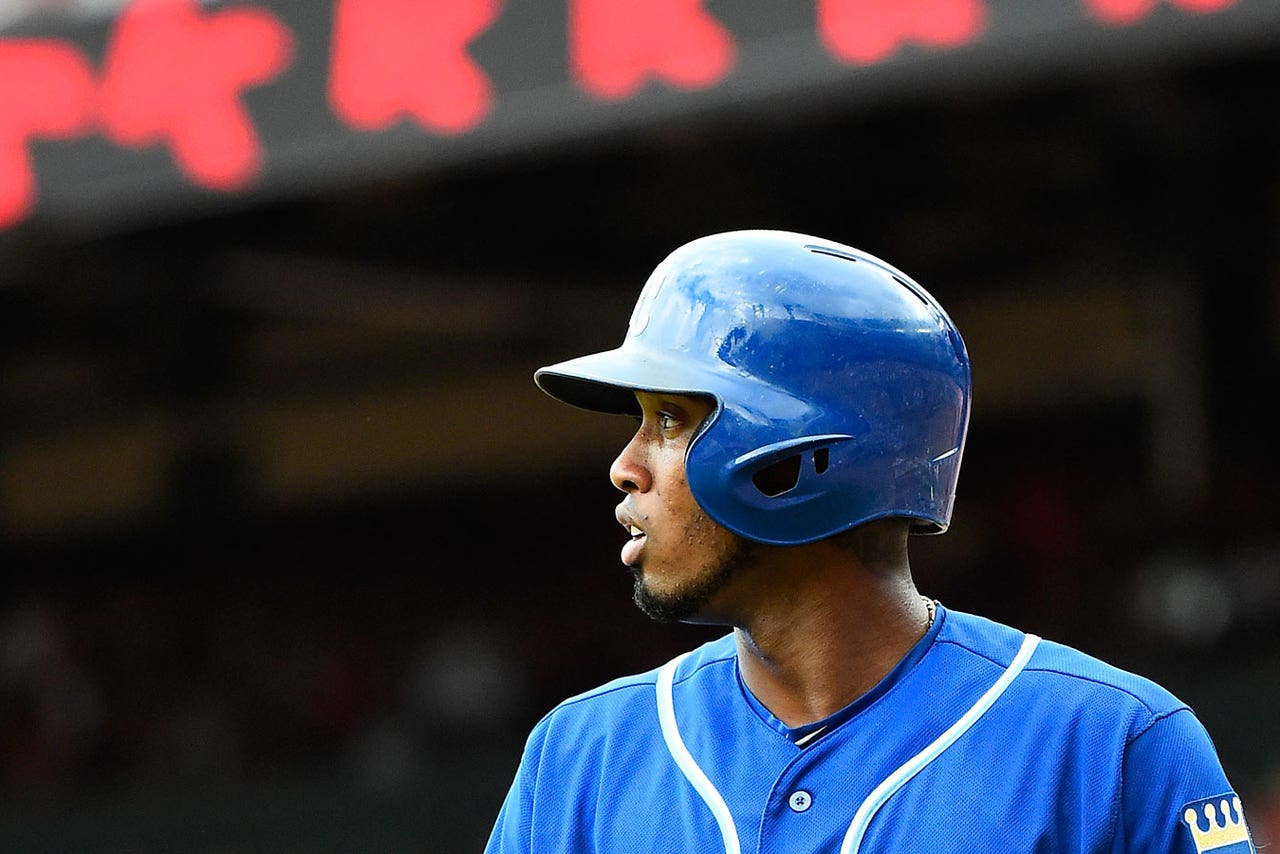 ST. LOUIS -- Alex Gordon had merely been a spectator through the first three pitches of his eighth-inning at-bat Saturday. He had no reason to be anything else; Trevor Rosenthal's first three offerings landed outside the strike zone.
Gordon had the ultimate hitter's count staring him down and the plan to lift the bat off his shoulder for the fourth pitch. If Rosenthal offered a meaty fastball to Gordon, he had no choice but to swing. Not with a runner in scoring position and not with an eventual 3-2 loss to St. Louis hovering above him.
Instead, Rosenthal curled in an 82-mph curveball for a strike. He zinged in two 96-mph fastballs on the next two pitches, coaxing a lazy pop-up to second that ended the inning. But the curveball changed the at-bat.
"You got to tip your cap," said Gordon, who also homered. "That's a good pitch right there, just throw it for a strike."
Gordon's at-bat was Kansas City's last threat of the game, which was its second loss in a row and again highlighted the run-deficient offense. The Royals have now scored 41 runs in their last 17 games, eclipsing four runs just twice in the stretch.
Kansas City had its chances to break through on Saturday. In the first inning, Lorenzo Cain reached third base with one out. He did not score. In the second inning, Christian Colon and Omar Infante occupied second and third with two outs. Neither scored. In the sixth inning, Alex Rios raced to third with one out. He did not score.
That left the game in Rosenthal's hand and Gordon's bat. Earlier in the inning, though, St. Louis outfielder Jason Heyward benefited from a stroke of luck that robbed Kendrys Morales of a hit and the Royals of a run.
Morales roped a liner into right field, where Heyward directly faced the setting sun. The ball was aimed right at Heyward, but he appeared to lose sight at the last moment. He made the catch as he tumbled to the outfield grass.
"That was a lucky catch," Royals manager Ned Yost said. "There's some skill involved with that, but if you watch the replay, he wasn't even looking. The sun was in his eyes and the ball found his glove. That's when you start thinking, 'Whoa, we may be in trouble here.'"
Two innings earlier, Yost opted not to pinch hit Mike Moustakas for Christian Colon with two on and two outs. The right-handed-hitting Colon started at third because St. Louis started left-hander Tyler Lyons.
Colon would stay in to face righty Matt Belisle instead of having Moustakas hit against left-hander Randy Choate, who would have been summoned had Moustakas come in. Yost liked right-handed hitters' numbers against Belisle more than left-handed hitters' numbers against Choate. Plus, he wanted to move the pitcher's batting spot further down the lineup to allow for more flexibility on the mound.
"I didn't mind the matchup with Colon there," Yost said.
Colon struck out on three pitches, abandoning the tying run on third base.
Jeremy Guthrie started for Kansas City, lasting five innings before he was removed after a 24-minute rain delay halted the top of the sixth inning. He gave up three runs on 10 hits.
Kansas City's lineup Saturday marked a change from its recent standard. Moustakas and Eric Hosmer were absent. Rios hit third. Morales played first base. Throughout the Royals' prolonged slump, Yost had trotted out largely the same lineup. He didn't preach panic throughout the skid, choosing to pencil in the same lineup day after day.
Saturday's card was largely dictated by the opposing starting pitcher and after the loss, Yost said he was still at least a week away from shaking up the lineup.
"What makes slumps worse is when coaching staffs, when managers panic and start trying to push buttons to make things happen," Yost said. "We know we've got a really good offensive team, and we know that we're going to go through ups and we're going to go through downs."
The Royals are still nine games above .500 and lead their division by two games. They are the American League's best team and just finished a four-game winning streak before arriving in St. Louis.
"It's only two games," Gordon said. "We just swept Minnesota, so to be in the dumps like the way it sounds right now, the way everyone's talking, I know we don't feel like that. It's only two games. You're going to lose two games every now and then, but we'll bounce back."
You can follow Matthew DeFranks on Twitter at @MDeFranks or email him at matthew.defranks@gmail.com.
---