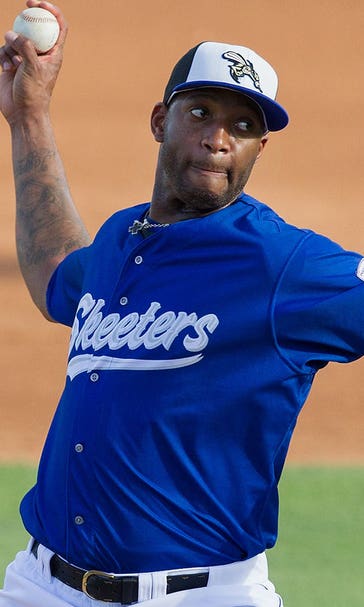 Ex-NBA All-Star McGrady yields homer, 2 runs in baseball debut
BY foxsports • May 10, 2014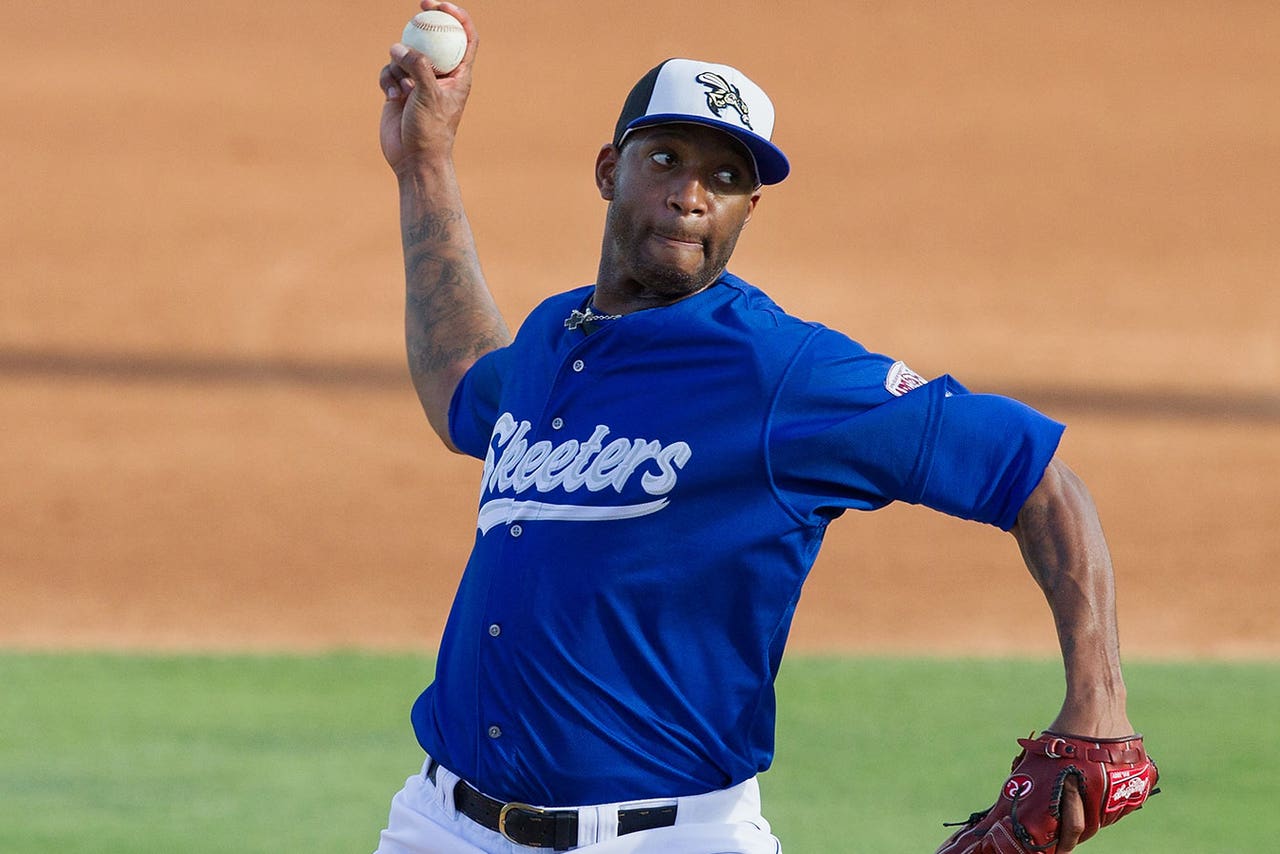 While everyone was distracted by the NFL Draft and the NBA playoffs, another fun sports story was taking place in Sugar Land, Texas.
Former NBA All-Star Tracy McGrady made his baseball regular-season debut as the starting pitcher for the Sugar Land Skeeters in the independent Atlantic League.
Unfortunately, for the seven-time NBA All-Star, his baseball debut didn't go as planned.
McGrady threw a strike on his first pitch, but proceeded to give up two runs on two hits and two walks in 1 2/3 innings to earn the loss in a 5-3 defeat to the Somerset Patriots. The 34-year-old right-hander faced six batters and threw a total of 35 pitches, including 18 strikes.
He was pulled after yielding a solo homer to Edwin Maysonet with one out in the second inning.
McGrady was just a bit high on this wild pitch.
And here's a random fun fact. McGrady's catcher was Koby Clemens, the son of former major-league star Roger Clemens.
McGrady had previous pitched in an exhibition game for the team in April against Alvin Community College. He threw just 15 pitches in that appearance and allowed one run on three hits.
(H/T Bleacher Report)
---