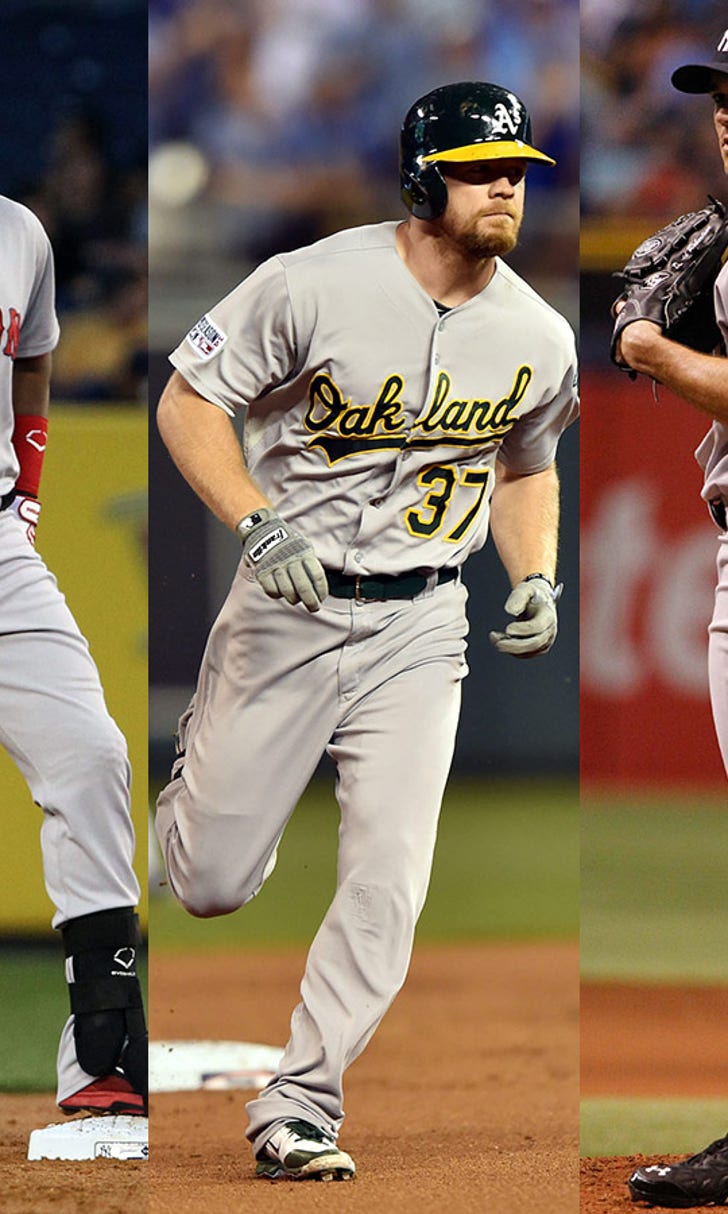 Everyone is trying to close the gap on the Royals -- but how've they done?
BY foxsports • December 16, 2014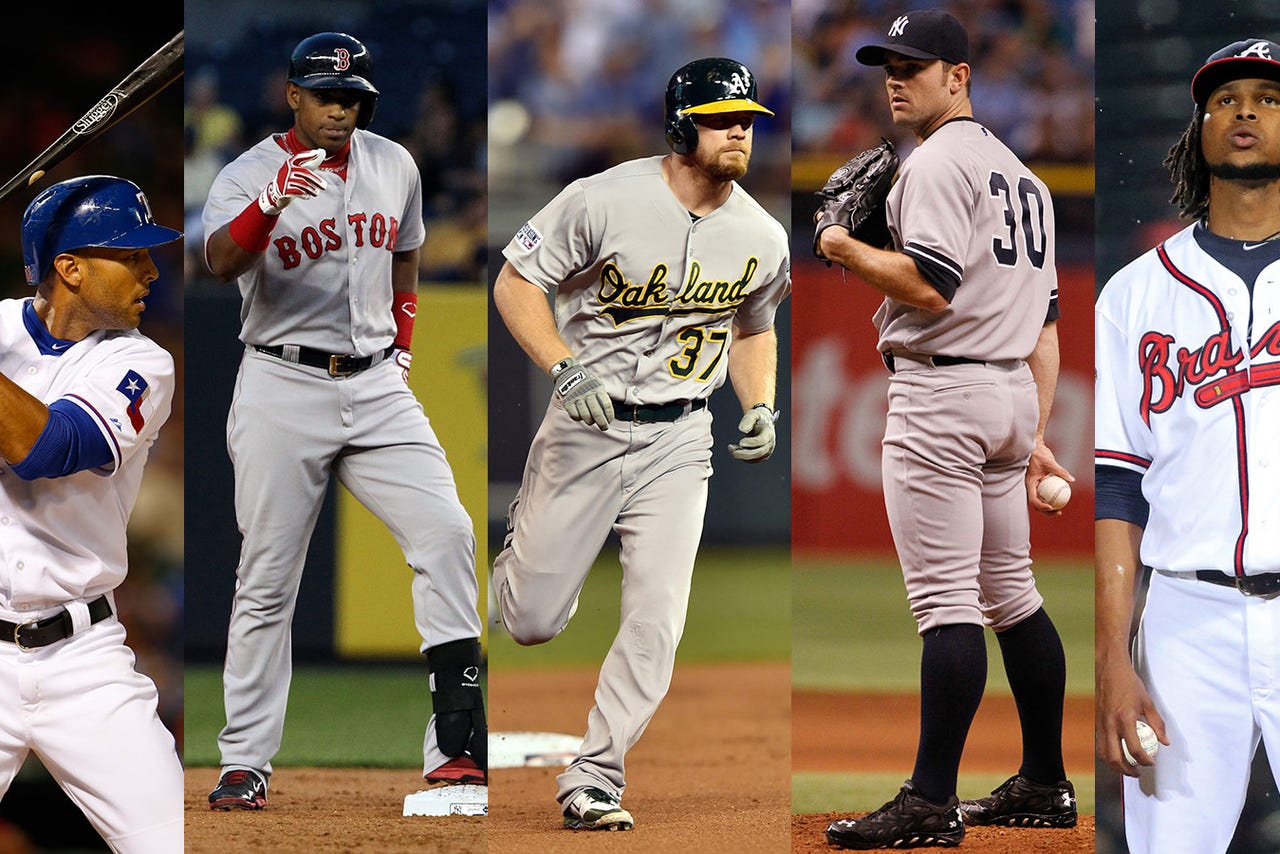 KANSAS CITY, Mo. -- One thing about all this Hot Stove League activity in the American League Central is certain: The rest of the division is trying mightily to catch up with the AL champion Kansas City Royals.
And as the Twins and especially the White Sox threw tons of money at their issues, the Royals, too, have felt compelled to "keep up," as one Royals official put it.
Thus, the Royals solved their designated hitter and right-field situations with Kendrys Morales and Alex Rios, respectively, both of whom are coming off down years -- which made them affordable.
At any rate, let's look at how the AL Central is shaping up as we near the halfway point of the offseason.
ROYALS
Key losses: RHP James Shields, DH Billy Butler, RF Nori Aoki
Key gains: RF Alex Rios, DH Kendrys Morales, RHP Yohan Pino, RHP Jandel Gustave
Outlook: This isn't a team with holes. Moore has kept his vaunted bullpen intact -- he re-signed free agents Luke Hochevar, who missed all of last season following Tommy John surgery, and Jason Frasor -- and is searching for another starter. And he added Morales and Rios. Other than that, Moore expects his nucleus -- Eric Hosmer, Lorenzo Cain, Alcides Escobar, Mike Moustakas, Sal Perez, Alex Gordon and Omar Infante -- to improve offensively. Morales and Rios actually are more complementary pieces than needed weapons. And the Royals still are built to win the way they have the past two years -- with timely hitting, solid pitching and great defense.
Grade so far: B Royals fans may be down a bit after not getting Melky Cabrera, but he was not going to be a savior. Neither Rios nor Morales is a long-term commitment, so no real harm. Moore did a nice job of finding short-term fixes.
TIGERS
Key losses: RHP Max Scherzer, RHP Rick Porcello, OF Torii Hunter
Key gains: OF Yoenis Cespedes, RHP Alfredo Simon, RHP Shane Greene
Outlook: The Tigers don't seem to be in the mood to hand over trillions to Scherzer, and seemingly are ready to attack 2015 with the rotation of Justin Verlander, David Price, Anibal Sanchez, Greene and Simon. Cespedes, who hit 22 homers last season, will help protect Miguel Cabrera. But the Tigers will lose Hunter's leadership and seem to be in transition. But hey, they are still the Central's defending champs and are bound to be formidable.
Grade so far: C Cespedes won't love the huge dimensions in center field and the alleys in Comerica Park, and suddenly that Detroit rotation doesn't look as daunting without Scherzer and with a fading Verlander.
INDIANS
Key losses: DH Jason Giambi
Key gains: 1B Brandon Moss
Outlook: The Indians narrowly missed the playoffs after having made the postseason in 2013. Like the Royals, the Indians don't believe they need a total offseason makeover. What will keep the Tribe a dangerous force in the Central is the power starting trio of Corey Kluber, Trevor Bauer and Danny Salazar. And like the Royals, the Indians are counting on some improvement offensively from their nucleus.
Grade so far: C Moss was a sweet power addition in a homer-friendly park. The Indians likely still have some moves to make.
Key losses: DH Paul Konerko, 1B Adam Dunn, INF Marcus Semien
Key gains: LHP Zach Duke, 1B Adam LaRoche, RHP David Robertson, RHP Jeff Samardzija, OF Melky Cabrera
Outlook: The South Side of Chicago is buzzing after White Sox ownership dished out about $140 million to revamp the team's roster. On the surface, all the deals look like they will bolster the team. Samardzija certainly will help solidify a rotation that starts with Chris Sale and Jose Quintana. LaRoche and Cabrera could help a stagnant offense. The White Sox seemingly will be better. We think.
Grade so far: B+ Give the White Sox credit for trying; they could have wheeled out the same sad team from last year. But I don't think Cabrera will have a big impact, and Robertson somehow parlayed one decent season as a closer (39 saves, five blown saves, 3.08 ERA) into a ton of money (over $40 million). The Robertson deal is just too risky.
TWINS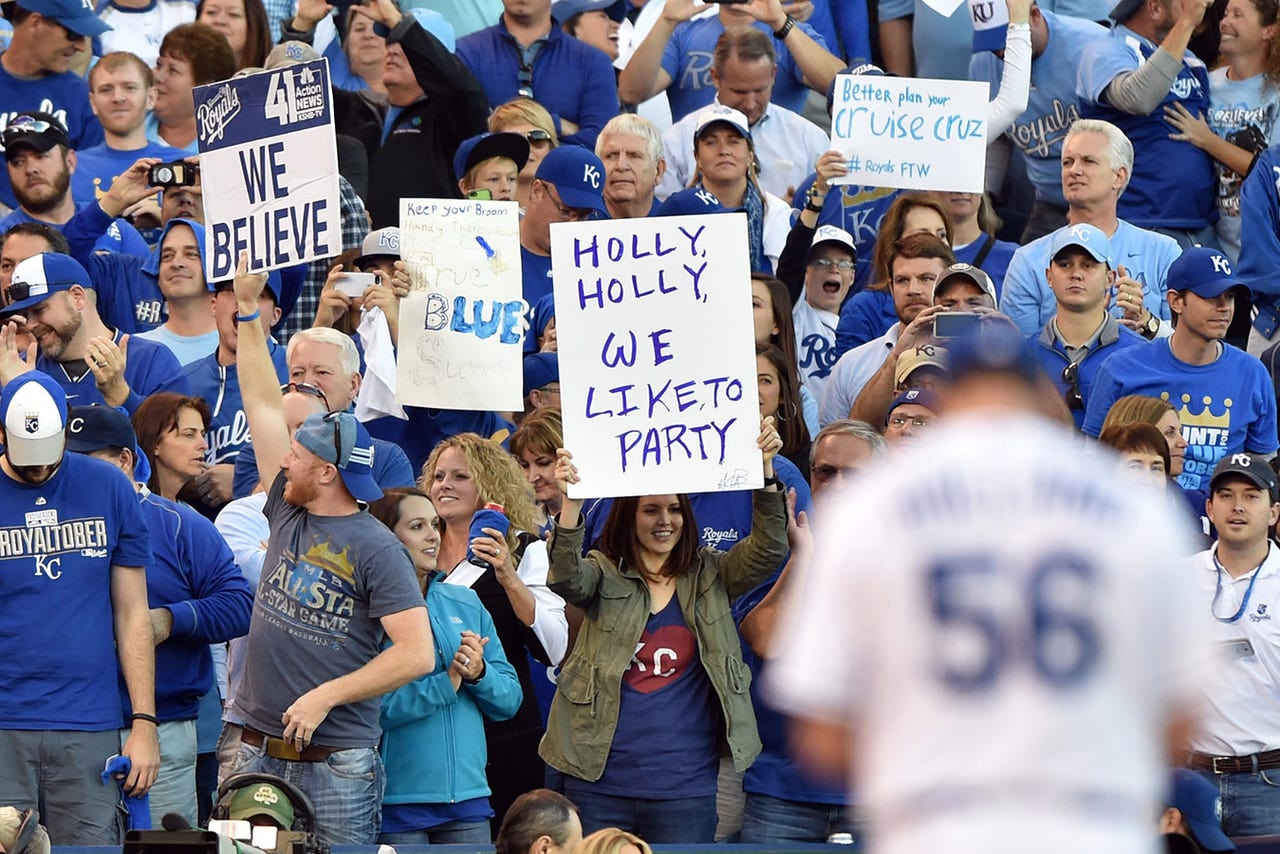 LET'S GO ROYALS: Check out these photos of fans and the excitement around Royals baseball.
Key losses: None
Key gains: OF Torii Hunter, RHP Ervin Santana
Outlook: It has been a nice offseason for the Twins, starting with the hiring of Paul Molitor as manager. The Twins could be more competitive with a rotation of Phil Hughes, Santana and Ricky Nolasco, but they are still short in the overall pitching department. The Twins also want to emulate the Royals and become more athletic, which means players such as shortstop Danny Santana and outfielders Aaron Hicks and Oswaldo Arcia need to take a big next step.
Grade so far: B The Hunter signing was terrific. I always liked Santana but wonder how he'll perform when the heat is on (if there ever is any for the Twins). Santana faded down the stretch with the Royals in 2013.
You can follow Jeffrey Flanagan on Twitter at @jflanagankc or email him at jeffreyflanagan6@gmail.com.
---