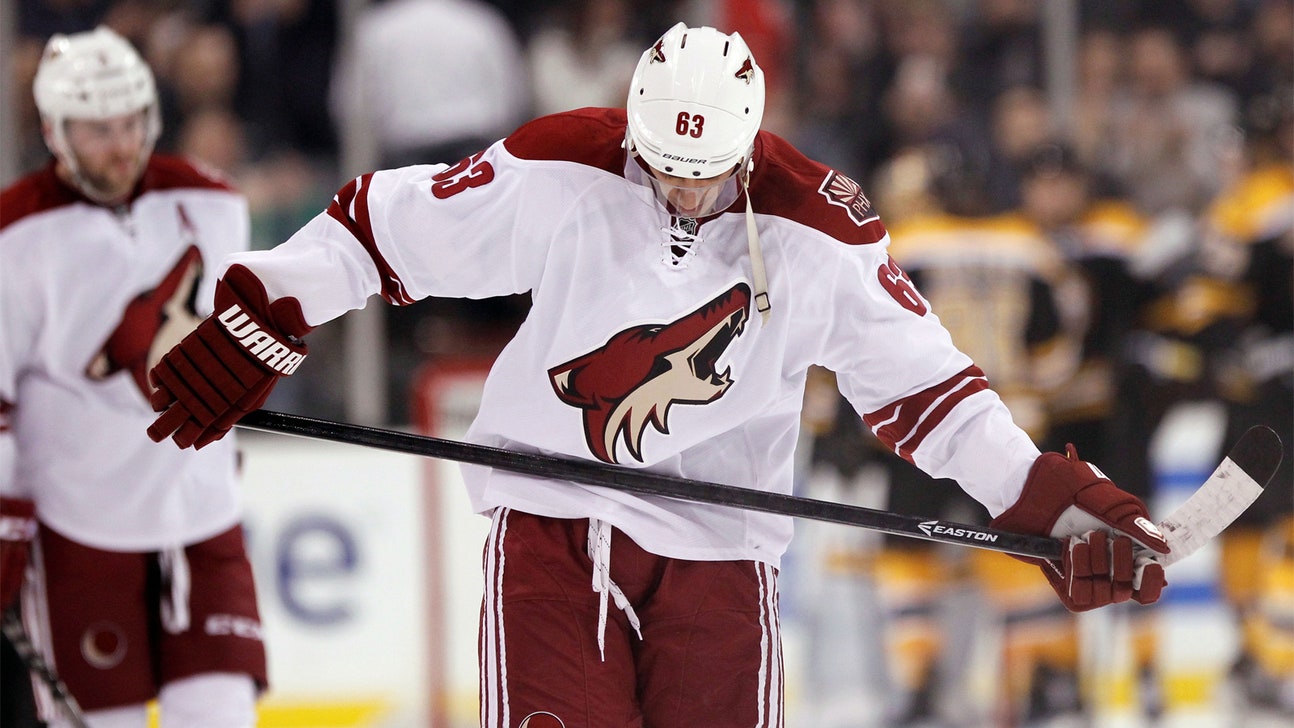 'Everybody knows the math' as Coyotes' opportunities dwindle
Published
Mar. 13, 2014 9:50 p.m. ET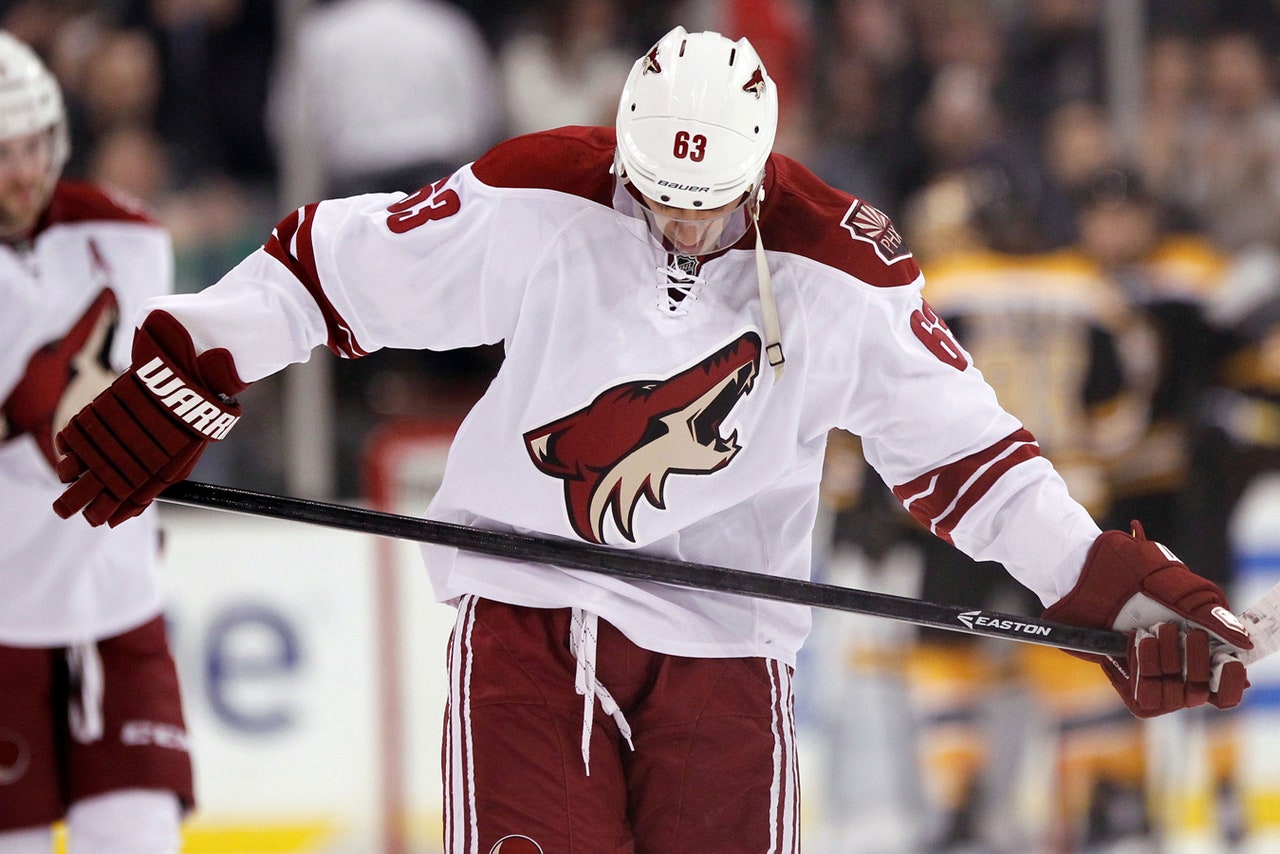 BOSTON -- When the Coyotes tally up all the opportunities they squandered this season, Thursday's game in Boston probably won't be one of them. Phoenix knew it was facing its toughest opponent of this four-game road trip. The Bruins had won six straight coming in, and they had looked every bit the part of defending Eastern Conference champs.
That's why that third-period collapse in Washington to start this trip hurts so badly (not to mention all those other blown opportunities earlier this season). Boston's 2-1 win at TD Garden just drove home the point at the end of a two-game road trip.
"You've put yourself where you were having to get more than that," captain Shane Doan said. "We've got to get the next game. That's all we can worry about. The road trip is over. It wasn't a total disaster; it wasn't a huge success."
The Bruins had played the night before in Montreal, and their legs finally started to falter in the third period, but they're still playing their best hockey of the season, and with Tuukka Rask starting on back-to-back nights in net , the Coyotes knew they had to be letter perfect to have a chance -- they knew they needed to get a lead on a team playing on the second night of a back-to-back.
"It's a tough game any time you play Boston -- and they're playing so well," defenseman and Boston native son Keith Yandle said before the game. "We just have to have a good start and try to limit our mistakes in the game."
Unfortunately, Yandle didn't heed his own advice. With almost six minutes gone in the first period, Yandle gathered a loose puck at the bottom of the faceoff circle and sent a careless clearing pass up the middle of the ice in his own zone. Bruins defenseman Zdeno Chara intercepted it easily, waited for Chris Kelly to set up a perfect screen in front of Mike Smith, then fired a shot inside the far post for a 1-0 lead.
The Coyotes had a chance to even the game when Jordan Caron was assessed a four-minute penalty for high-sticking Jeff Halpern, a play that bloodied Halpern's nose. But the Phoenix power play, which had risen to the No. 3 in the league, generated absolutely nothing -- a trend that continued through four of the team's five power-play opportunities.
"If you're not willing to outwork penalty killers and use the advantage you have, you're not very successful very often," Coyotes coach Dave Tippett said.
About three minutes after Caron's penalty expired, Jarome Iginla redirected Johnny Boychuck's shot from near the blue line past a helpless Smith and the Bruins had a 2-0 lead. For all intents and purposes, the game felt over.
Boston entered the game with the second-best home record (behind only San Jose) in the NHL at 25-7-2 and was a dominating 31-5-1 when scoring first. The Bruins just don't blow leads; they lock it down the way the Coyotes used to.
Lauri Korpikoski redirected Oliver Ekman-Larsson's shot past Rask to slice the lead to 2-1 midway through the third period, and Antoine Vermette nearly tied it with a shot that hit the post late, but Boston held on while Phoenix was left to ponder dissatisfying bookends to a four-game trip.
"Everybody knows the math," Tippett said. "It's about how hard you play and finding ways to win that matters now. That's all we can concentrate on."
In a big-picture view, a .500 road trip isn't awful. But for a team chasing the playoffs from the outside, .500 road trips just don't cut it.
Phoenix remained a point behind Dallas for eighth place, and the Stars -- who have gone 7-2-1 in their last 10 contests -- have two games in hand.
There are 15 games left in the season. The math is getting clearer. The task is getting harder.
Follow Craig Morgan on Twitter
---