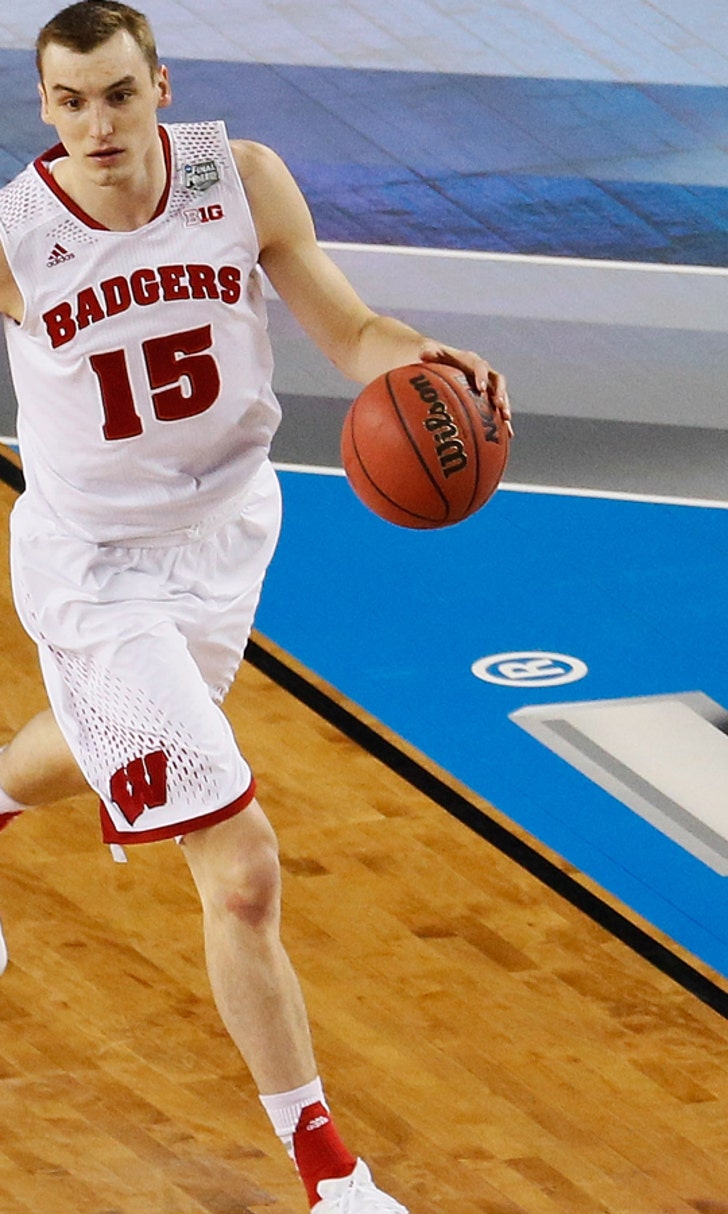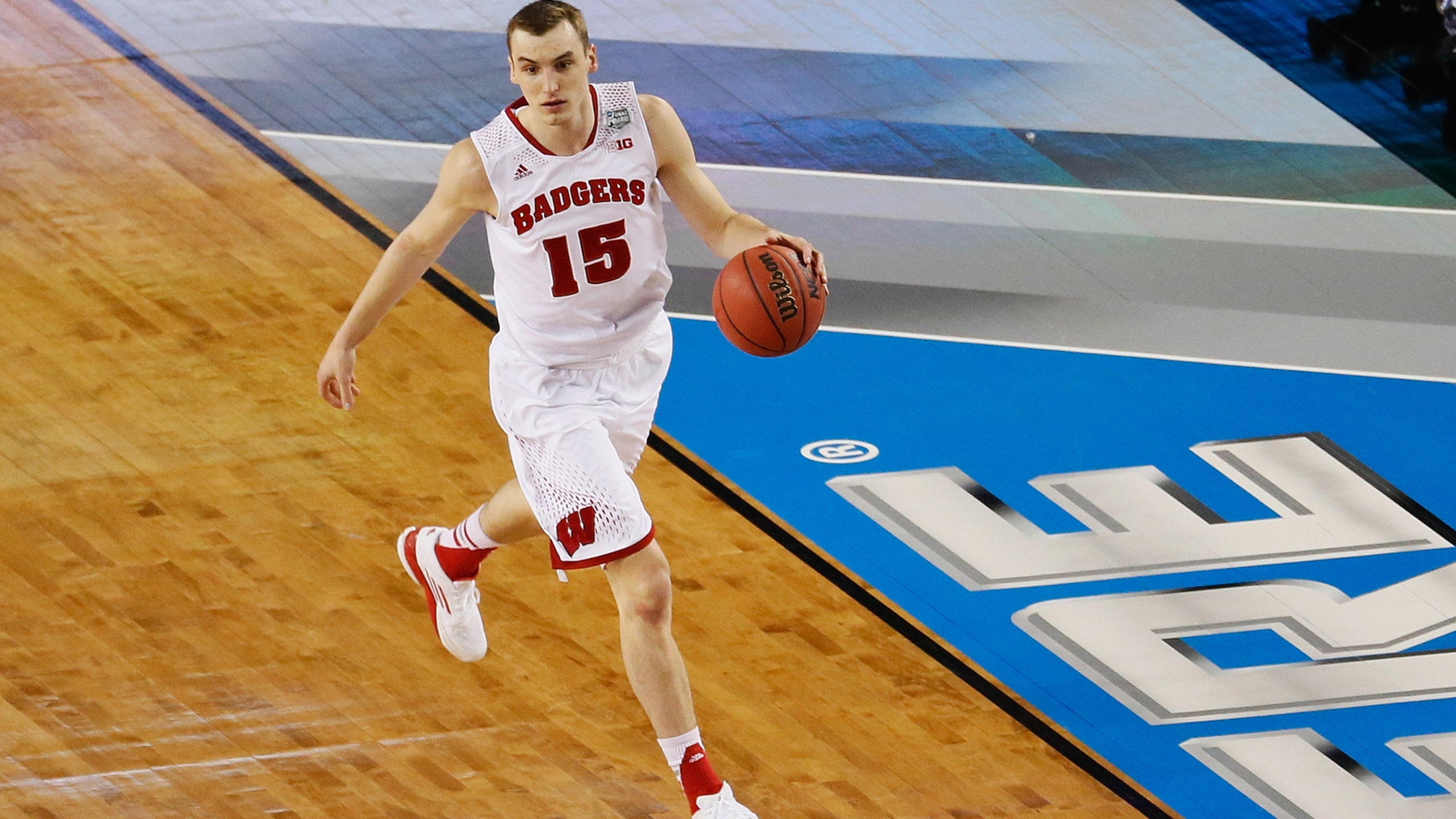 Even Ryan can't wait to see what is in store from Dekker this season
BY foxsports • October 23, 2014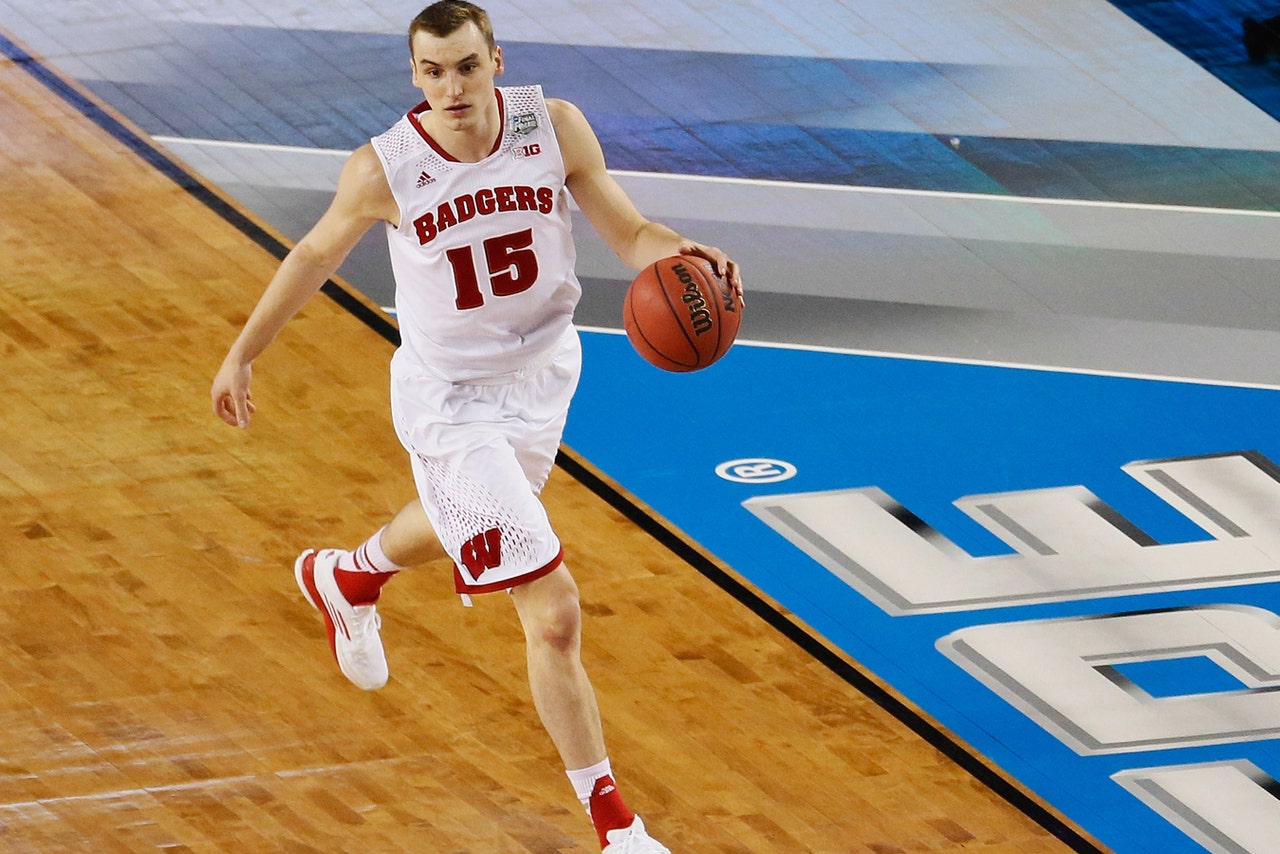 MADISON, Wis. -- Bo Ryan heaps praise on players like a vegan heaps bacon on a cheeseburger, which is to say he does not go there if it can be helped. Not in public, anyway.
Ryan seldom strays from his personal belief that the team is most important. Always, areas exist to improve: better court awareness, better rebounding, better passing. On and on. Far be it from Ryan to commend an individual too much, lest he provide his guys any opportunity for complacency.
So it should not come as a great revelation as to what Ryan's first words to Badgers forward Sam Dekker were after he wowed spectators with his scoring output in July at the LeBron James Skills Academy in Las Vegas.
"You know me," Ryan said. "I said, 'Excuse me, Sam, were you playing any defense?' Sam goes, 'I know, coach.'"
No shock there, of course. But this is a story about expectations for one of the most talented players Ryan has ever coached at Wisconsin. And Ryan, despite his typically reserved manner, offered a rare glimpse of his own excitement soon after about Dekker, comparing his potential junior season rise to that of teammate Frank Kaminsky, now the Big Ten preseason player of the year.
"In Frank's junior year, he really showed America his all-around game," Ryan said. "I think this is Sam's time to show that he can play all the phases and play all of them well."
Jaw, meet floor.
That's right. Even Ryan can't help but wonder what's in store for Dekker, who drew substantial national attention this summer and has continued his torrid pace early in practice this October. Dekker is no doubt a big reason Wisconsin is considered a legitimate contender to make a return trip to the Final Four.
Dekker, a Sheboygan native, arrived as one of Ryan's most highly touted high school recruits, and he became one of just four true freshmen to start a game under Ryan. Last season, he earned second-team all-Big Ten honors after ranking third on the team in scoring (12.4 points) and second in rebounds (6.1).
But Dekker's 3-point shooting dropped considerably, from 39.1 percent as a freshman to 32.6 percent as a sophomore. He also shot 68.6 percent from the foul line -- no other starter was worse than 76.5 percent. And Dekker acknowledged he allowed mistakes to weigh down his performance.
This season Dekker is both mentally and physically stronger. Much was made this offseason when Dekker weighed in at the James camp at 6-foot-9 and 229 pounds -- up two inches and nine pounds from his listed height and weight last season.
"Adding that strength, it's helped me not only inside but outside with my ball handling," Dekker said this week. "Not getting knocked off where I want to go. Just kind of holding my ground. It's huge for me because I can put myself in positions not only for myself to score, but get myself in positions to cause problems for the defense and open something up for my teammates. Adding that strength was huge for my game and definitely will help my team."
ESPN analyst Jay Bilas attended the James camp and wrote afterward that, "Dekker was the best player at this year's Nike Skills Academy. From the first day, he was aggressive and versatile and showed a skill level that few could match."
Later, Bilas added: "If there were a draft among the players at the camp, Dekker would be the first overall selection."
During the first couple weeks of practices this month, Dekker has proven the rave reviews to be warranted.
In portions of practice open to the media, Dekker has unofficially connected on 12 of 19 field-goal attempts in scrimmage sessions over his past three practices on Friday, Monday and Tuesday. On Friday and Monday, he led his team in scoring: 18 points on 4-of-8 shooting Friday and 13 points on 6-of-9 shooting Monday. He has made 4 of 8 3-pointers in total and all eight of his free-throw attempts.
Dekker's 36 points over those three scrimmage sessions are twice as much as Wisconsin's second-highest scorer in that stretch. Forward Duje Dukan scored 18 points, point guard Traevon Jackson 17, guard Jordan Smith 16 and center Frank Kaminsky 15.
"I'm just real confident right now in myself," Dekker said. "I think age has something to do with that. Me maturing mentally and physically has something to do with that. Just me having two full years under my belt and just knowing what it takes and being a leader for this team. My teammates expect that out of me, coaches expect that out of me, but most of all I expect that out of myself. I'm ready for a position like that. I'm feeling good with what's going on and very confident."
The statistics represent a small sample size, to be sure. But Dekker has demonstrated a renewed assertiveness that teammates certainly have noticed.
"That confidence is there," Jackson said. "I think at times, he's really gotten that knack of, 'I want to dominate. I want to literally dominate every opponent every time.' He's so talented. It's so good to see him really embrace that and not shy away from it and really take the challenge.
"He hit a shot on me in the scrimmage from the top of the key and he kind of said something. I was like, 'Man, that's good.' You need that. I'm really happy for him."
All of this leads back to a central question that Dekker surely will need to consider after the season. Though he'll have one more year of college eligibility remaining, many analysts project Dekker as a first-round pick in the upcoming NBA Draft. DraftExpress.com lists him as the No. 11 overall prospect in the 2015 draft. He is listed as the No. 16 prospect by ESPN draft analyst Chad Ford.
So is Dekker paying attention to such talk? The answer is both yes and no. But he refuses to allow the future to cloud the present -- a time filled with potential for both himself and his team.
"You hear that stuff, as much as people try to lie to you about that," Dekker said. "I've just got to focus on getting better every day for this team. If I do the things the right way, that stuff will fall into place and work out for me the way I want it to. I'm not too worried about it. At the same time, yeah, you hear it. That's added incentive for you to get better and get back in the gym and keep working."
Follow Jesse Temple on Twitter
---