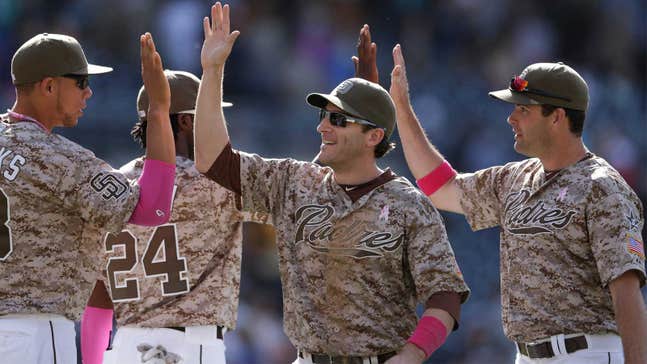 Erlin, Denorfia lift Padres to win over Marlins
Published
May. 12, 2014 12:04 p.m. ET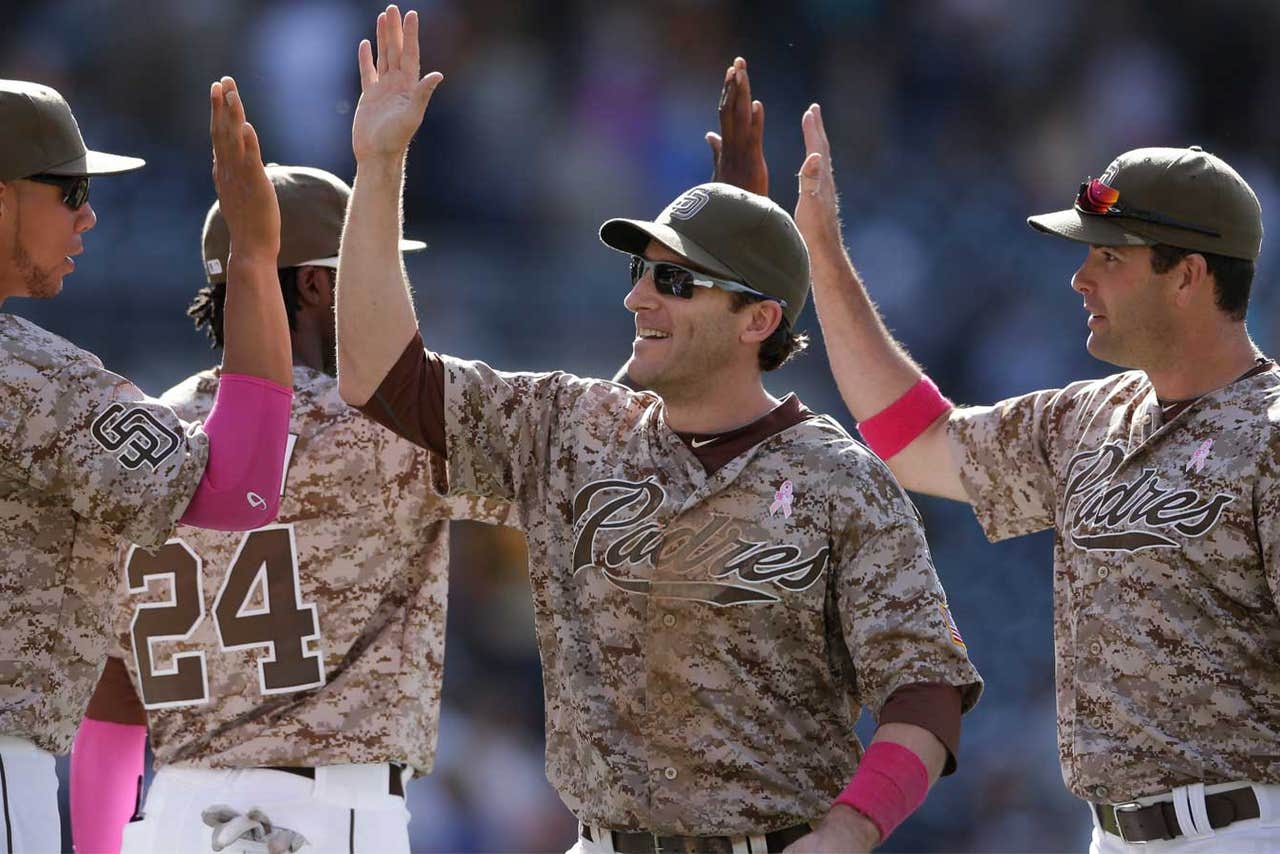 SAN DIEGO (AP) -- The Padres are on a roll, proving how quick momentum can flip in baseball.
Will Venable homered and San Diego beat the Miami Marlins 5-4 on Sunday for their first three-game winning streak of the season.
This run comes on the heels of Thursday's extra-inning loss, when second baseman Jedd Gyorko's error led to Giancarlo Stanton's home run and a deflating defeat.
Now the Padres hit the road packing along some confidence.
"It's a much better vibe, there's less tension in the clubhouse and in the dugout," Padres manager Bud Black said. "When you don't score there's tension. And it's been released a little bit and the guys are playing a little more relaxed. That is what winning does. When you don't score, things get a little tight."
The surging Padres offense, which has scored 24 runs in the three games, also got two hits and two RBIs from Chris Denorfia.
Robbie Erlin (2-4) scattered five hits in 6 1-3 scoreless innings before giving way to three Padres relievers. Huston Street pitched around a hit and two walks in the ninth to earn his 11th save.
Street handled the middle of the Marlins' order, Stanton and Casey McGehee with caution. He didn't mind putting them on when they didn't offer at border line pitches early in their counts.
"I saw (Jeff) Baker in the hole and while he swung the bat well in series, I felt like once the bases were loaded I got to start attacking," Street said. "You know how you feel and you've seen how guys are hitting and when I fell behind those guys in middle of lineup, you feel like you don't want to give them anything to hit, especially Stanton."
Street retired Baker on a fielder's choice.
"Got to be a little crisis at the end but Huston has proven over the years how to work his way through an inning, how to get an out," Black said. "He always knows who's on deck, who's in the hole and as the inning proceeds, what he has to get done and that is always a good sign of a good closer."
Stanton understood.
"He wasn't going to give me something to hit a homer and go up in the game," he said. "So he was either going to take the corners and if I didn't bite, he was going to let (McGehee) take over."
Erlin handed his game over to the bullpen and was rewarded. He had lost four straight decisions before beating the Marlins in his first appearance against them. But it was his second consecutive strong showing after a seven-inning, one-run outing versus the Royals.
The Padres pitchers struck out 48 over the four-game series to set a franchise record. They broke their mark of 44 set in 1998 against Montreal.
Miami's Henderson Alvarez (2-3), who was coming off his second shutout of the season and third in his last eight starts, wasn't sharp. He lasted four innings, allowing five runs on seven hits with three walks and two strikeouts.
"He didn't have a good feel for his sinker today and that is his bread and butter," catcher Jeff Mathis said. "Without his sinker today we were doing what we could do throw the ball over the plate."
Venable hit his franchise-best 10th career leadoff homer. His 400-foot blast off a 1-0 fastball over the right-field wall was his first home run of the year.
NOTES: Padres SS Everth Cabrera was out of the starting lineup after his wife, Connie, gave birth to their daughter late Saturday night. ... OF Carlos Quentin was to play with Single-A Lake Elsinore on Sunday as he continues his rehabilitation from bruised left knee. Quentin could join the club on its upcoming road trip. ... LHP Casey Kelly threw a bullpen session and will pitch at Double-A San Antonio on Wednesday; he's rebounding from Tommy John surgery. ... Marlins MGR Mike Redmond said he's not sure where RHP Henry Rodriguez fits into the team's bullpen. Rodriguez, who worked the seventh inning, was summoned from Triple-A New Orleans. ... Marlins RHP Tom Koehler (3-2, 1.99) faces Dodgers RHP Dan Haren (4-1, 2.68) on Monday in Los Angeles. ... Padres RHP Andrew Cashner (2-5, 2.86) goes against Reds RHP Mike Leake (2-3, 3.40) in Tuesday's series opener in Cincinnati.
---