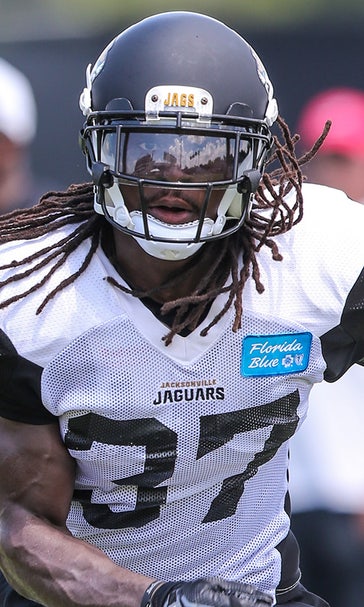 Entering second season, Johnathan Cyprien a key cog of Jaguars' defense
September 4, 2014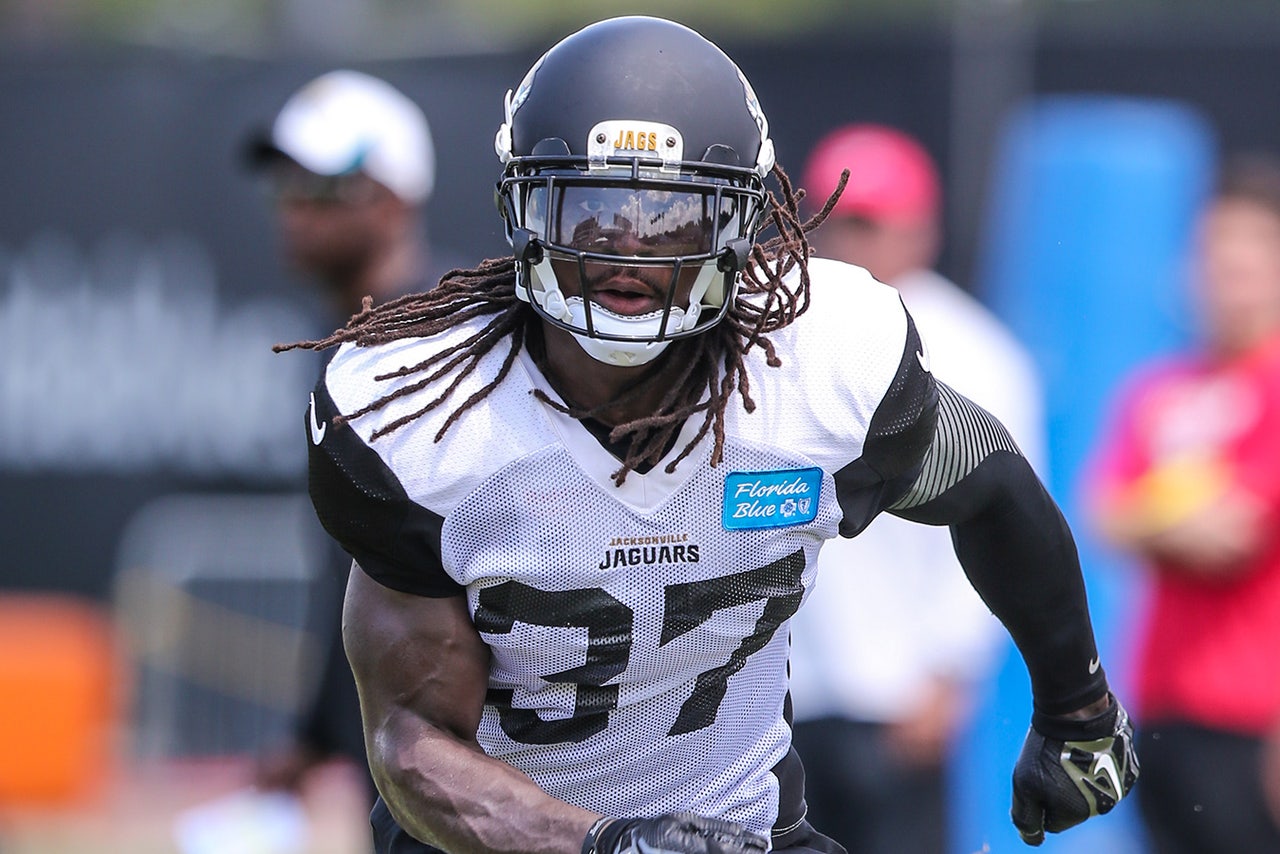 JACKSONVILLE, Fla. -- When Johnathan Cyprien was taken in the second round of the NFL Draft a year ago by the Jacksonville Jaguars, he came to them as a rough-around-the-edges product from a struggling Florida International program who described football as "probably the only sport where you can hit someone and not get in trouble."
But heading into his second season, Cyprien ranks up there with middle linebacker Paul Posluszny in terms of indispensability on the Jaguars' defense and is earning recognition as a player ready to break out on a larger scale.
It's still largely Posluszny's defense, as evidenced earlier this week by the vote among Jaguars players to make him one of their four captains. And the offseason additions of ends Red Bryant and Chris Clemons from the Super Bowl champion Seattle Seahawks have infused one of the league's youngest teams and defenses with veteran leadership both in the locker room and by example.
That doesn't make Cyprien, who started at strong safety in all 15 games in which he appeared in 2013, any less valuable.
"We have great captains that we chose to represent the Jaguars, and the rest of us are servant leaders," he said. "We're here and we're helping everybody out. Everybody can get better. You can learn something from everybody, no matter how young or how old. We're just taking that approach."
Cyprien will go into the regular-season opener Sunday at Philadelphia as the linchpin of a secondary where cornerback Alan Ball is the only starter with more than one full season of NFL experience. While the Jaguars have finished near the bottom of the league in total defense and rushing defense the past two years, the improvement shown during the preseason could make them a team where the defense will carry the offense in the early going.
"I think we can play dominantly as a defense," he said. "With the coaches calling the plays to put us in the right positions, I definitely think as a team we're going to be great. As for myself, I expect the hard work that you put in all these months to pay off."
In the eyes of defensive coordinator Bob Babich, Cyprien ceased being a rookie last season after the bye week in early November. Over the eight remaining games, he recorded his first career interception and the Jaguars went 4-4.
"His crispness and his understanding of the defense so it allows him to play with the proper angles and the proper footwork -- that has grown immensely," Babich said. "And it's put him in position to make more plays."
"Last year he was learning the system," coach Gus Bradley said. "This year he's still learning, but I think he's paying attention to more of the intricacies of the defense."
Although he's listed as a strong safety, Cyprien and free safety Winston Guy have become interchangeable at playing the deep middle. Guy didn't become a starter until December, while Cyprien ranked second only to Posluszny in tackles and led the Jaguars in snaps played despite missing a game with a thigh injury.
His health since training camp began has not been a concern, and his weight remains around 217 pounds, the same as when he came out of FIU.
"The strength coaches do a good job as far as keeping us bulky," Cyprien said. "I've got the guns popping a little bit. I feel great. I'm stronger, but I'm not bigger."
All eight players taken by the Jaguars in the same draft as Cyprien remain with them, although wide receiver and punt returner Ace Sanders is suspended for the first four games of the season. Cyprien didn't exactly come from a winning program, with the Golden Panthers going 3-9 in his final year and eventually firing coach Mario Cristobal.
But the progress of former FIU teammates Tourek Williams (outside linebacker, San Diego Chargers) and Isame Faciane (defensive tackle, Minnesota Vikings) is something Cyprien makes a point to follow. And when he returns to the Miami area in the offseason, he shares some of what he has learned as a member of the Jaguars.
"A lot of young players and young people that I speak to just ask me about the experience," he said. "They have the same dream I once had. I just try to give a couple of dudes some motivation."
With the increased knowledge of his role on the Jaguars' defense, Cyprien prefers letting his motivation come by actions rather than words.
"I don't believe he would say this because he's not that type,' Bradley said. "But you can see by his actions that he wants to be really good."
You can follow Ken Hornack on Twitter @HornackFSFla or email him at khornack32176@gmail.com.
---