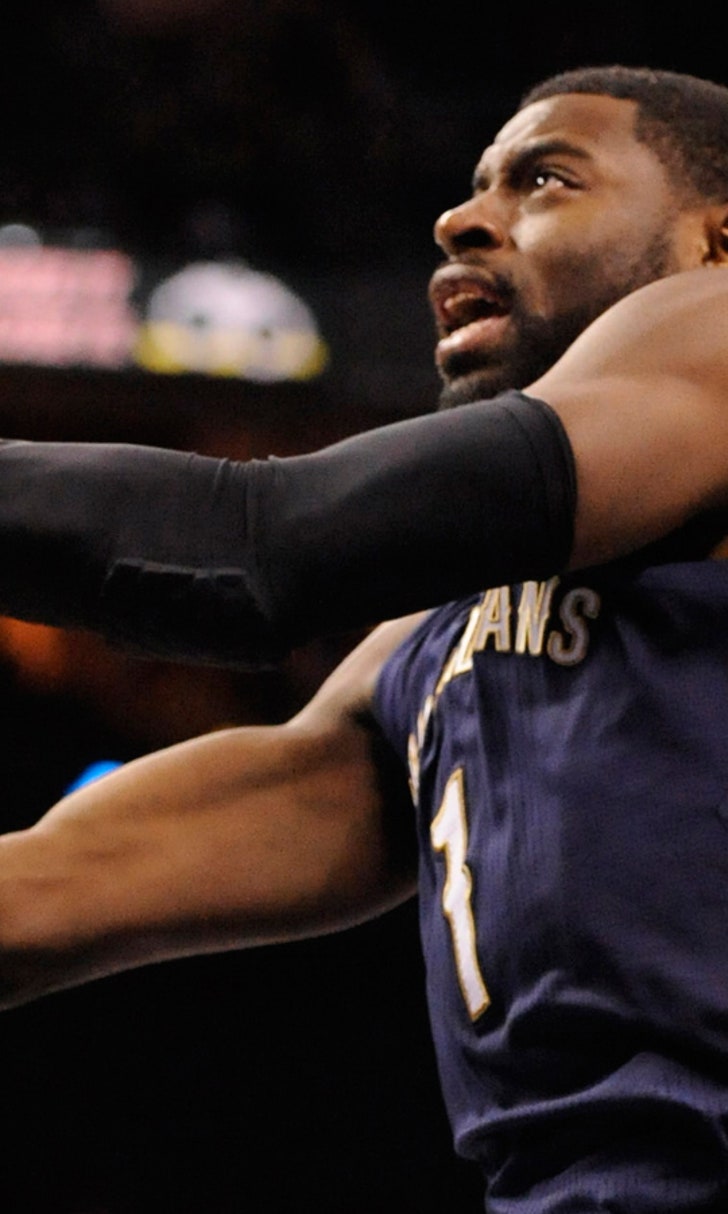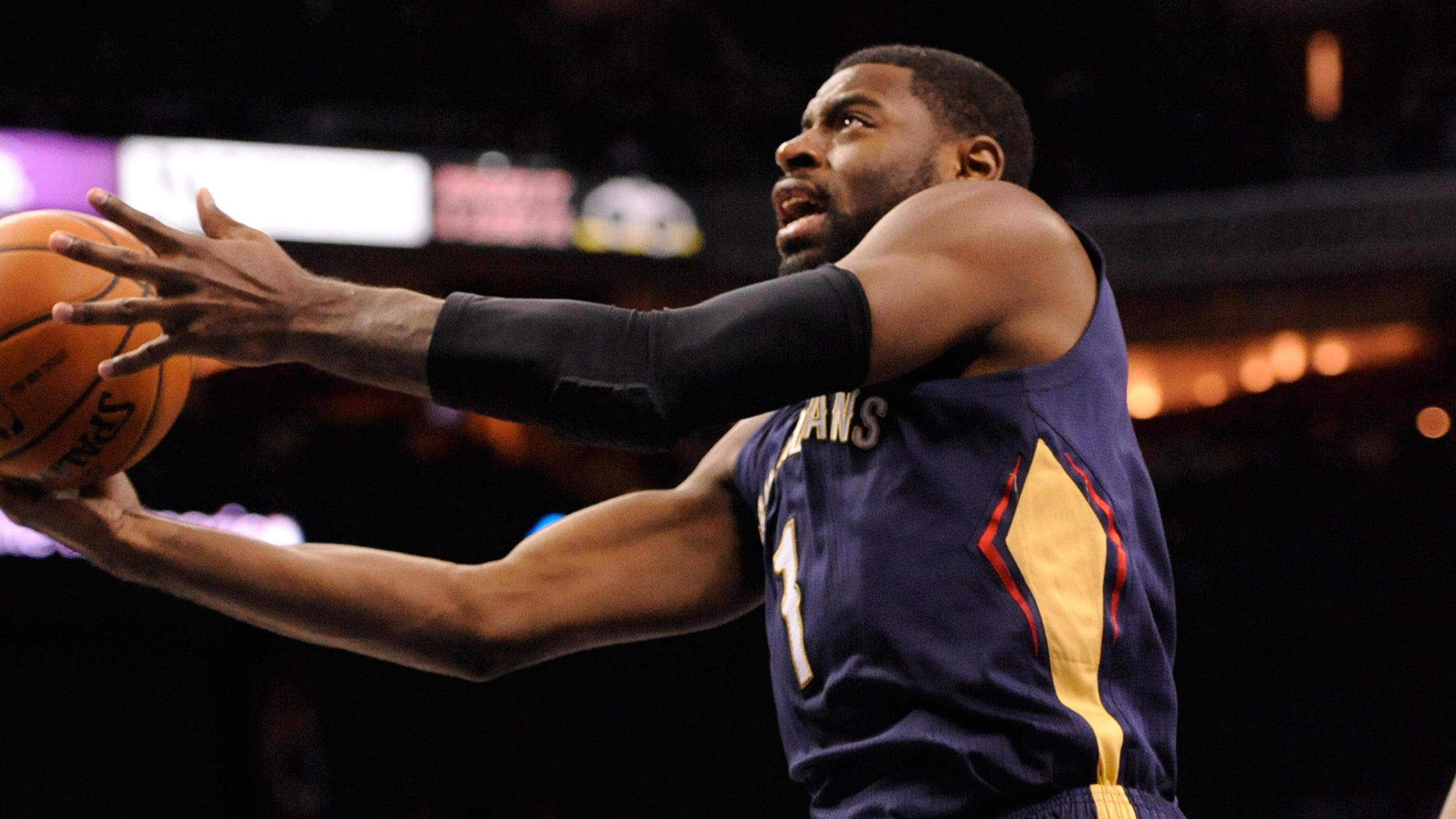 Elevator almost ruins first start of year for Pelicans' Evans
BY foxsports • February 28, 2014
PHOENIX -- New Orleans Pelicans guard Tyreke Evans will be hard to beat in extended hang time Friday night.
Scheduled to make his first start of the season in the Pelicans' game against the Suns at US Airways Center, Evans almost had to be scratched after getting stuck in an elevator at the team's hotel.
"There's no other way to put this," Pelicans coach Monty Williams said. "He's stuck in the elevator and they can't get him out.
"It's not his fault that he's late; we just had to leave him. I had to get here and take care of these responsibilities. They're working as hard as they can to get him here, but this is the move we're going to make tonight."
About 20 minutes after Williams broke this news, Evans -- liberated from the pesky hotel lift -- was seen entering the arena. In the interim, he captured a video of his dilemma and posted it on Instagram.
The Pelicans, already working without injured starters Jrue Holiday and Ryan Davis, have not exactly had things go swimmingly overall this season. Evans, in his first season with New Orleans after leaving the Sacramento Kings in a sign-and-trade deal last summer, is averaging 12 points and 4.4 rebounds per game.
"That's life -- a bit extreme at times," said Williams, referring to the Evans elevator issue. "I probably wouldn't be so forthright with our information, but it's not his fault that he's not here. Normally you'd expect him to be out there warming up at this point, so if you see him coming in around 7:45 or later, that's the reason why.
"It's one of those situations where we just have to make the best of something that's out of our control. I just want to make sure he's warmed up and ready to go. You don't want a guy to just walk into the gym and have to start. That's why I'm kind of letting you guys know what's going on."
Williams must have changed his mind regarding warm-up time; at 7:45, reporters were informed that Evans would indeed start.
---