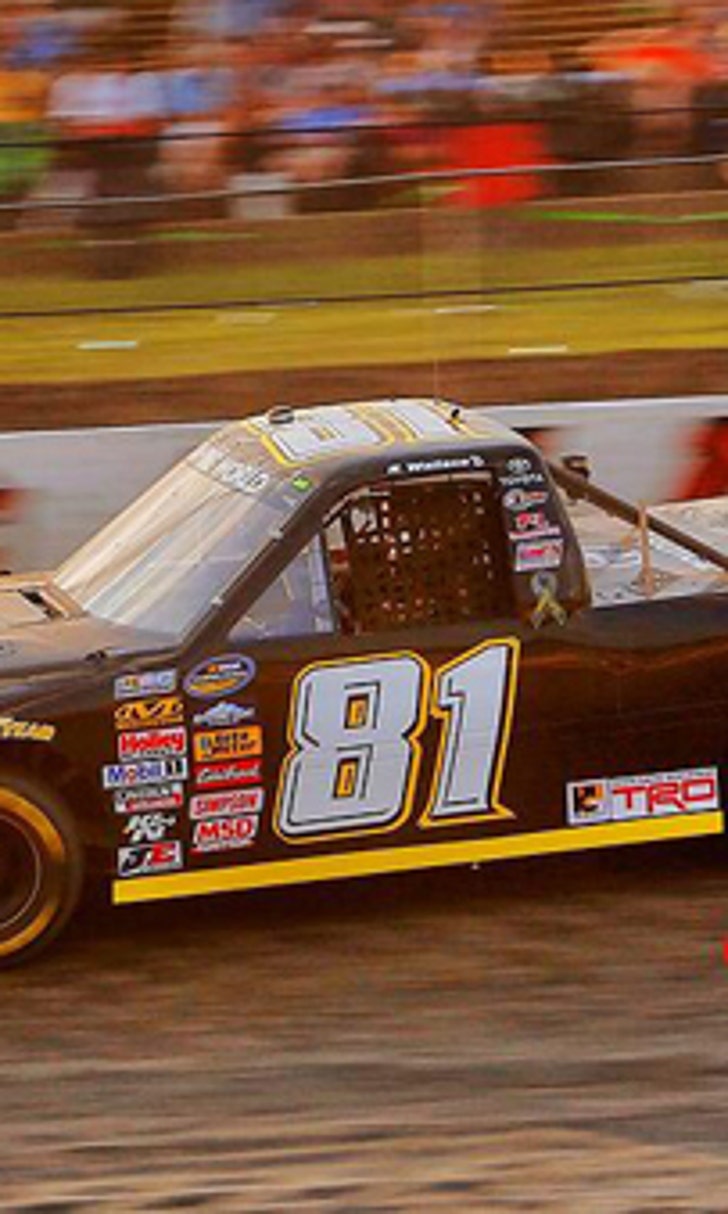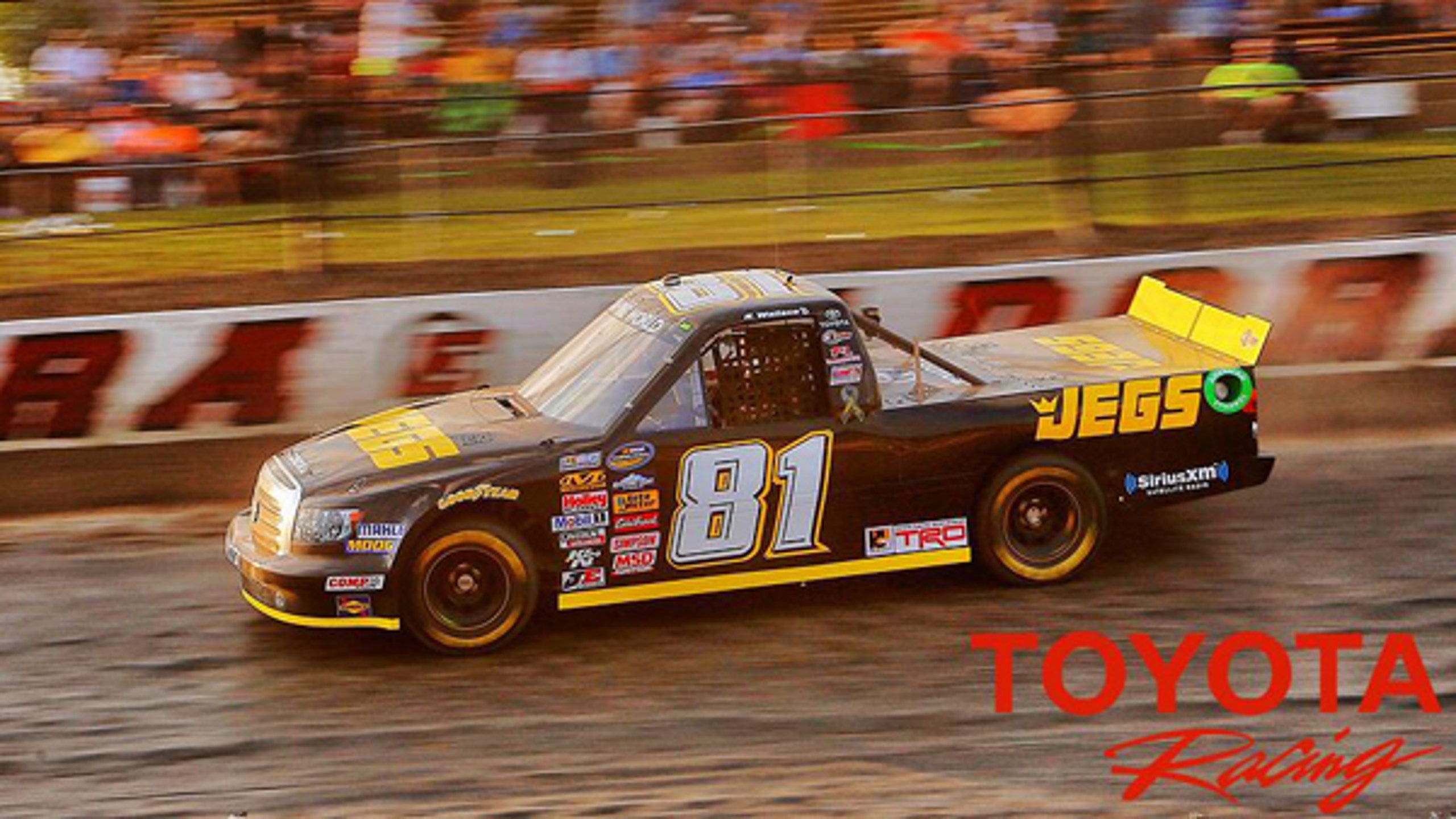 Eldora Speedway Q&A: Gettin' Dirty With Kenny Wallace
BY foxsports • July 24, 2013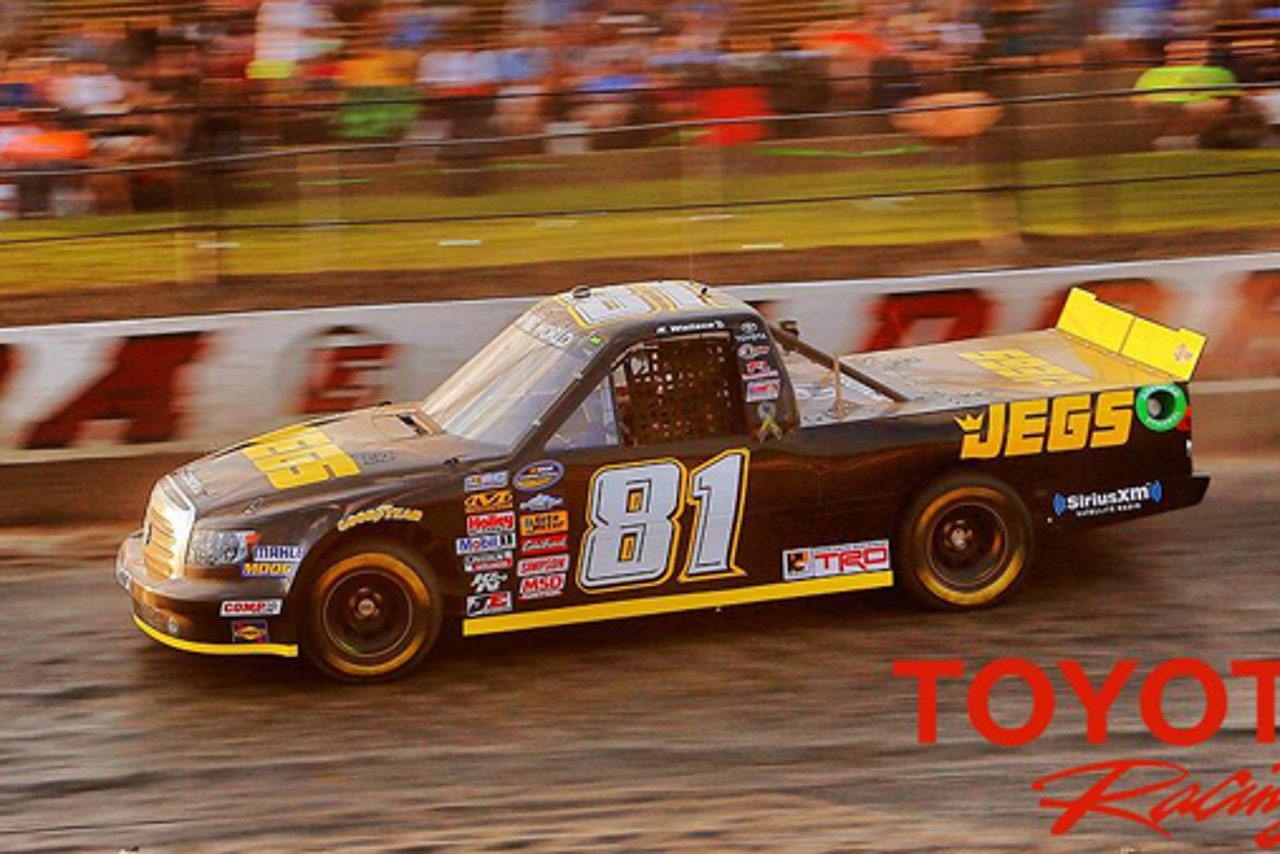 Nobody likes racing on dirt more than Kenny Wallace, who when he isn't in a NASCAR Nationwide Series car or on the air on SPEED can often be found racing on a dirt track somewhere in the Midwest.
Tonight, Wallace has a whole new challenge at the inaugural CarCash Mudsummer Classic presented by CNBC Prime's "The Profit" NASCAR Camping World Truck Series race at Eldora Speedway in Rossburg, Ohio. There, Wallace will be driving the No. 81 JEGS Toyota Tundra.
SPEED's live coverage begins tonight with qualifying races at 7 p.m., followed by the NASCAR Camping World Truck Series Setup at 9 p.m. and the race at 9:30 p.m.
Shake and Bake caught up with Wallace late Wednesday morning from Eldora.
Q: What's Eldora like in a truck?
It's incredibly slippery. I had no idea that it would be so slippery. That's what caught me off guard. These trucks are 3,400 pounds - I can't remember the last time a 3,400-pound vehicle was at Eldora. This is a track of speed. Super late models, sprint cars, those things only weigh at the max 2,400 pounds. And we're here with a vehicle that's 1,000 pounds heavier.
Q: So how do you drive the trucks here?
I cannot even use half my gas pedal. You just can't. We've got way more motor than what we need. The key is going to be keeping your truck straight and being able to pass somebody. This is the new Darlington - you're right up against the wall. If you go to the middle or the bottom of the track, it's got to be a slide job or you're banging sides.
Q: What do you expect tonight?
Here's the deal with dirt racing: Dirt races were always meant to be run at night. When the sun went down last night, the track started cleaning up. It started getting like asphalt, the whole track. Earlier in the day, it was fine dust. The track was always slippery early and it was only one lane.
I'm hoping the middle of the track - what we call the cup - will come in. If we can lay our right-rear (tire) in there, maybe we can get some side-by-side racing going on.
Q: How about the format?
This is a work in progress. I'm looking for everybody to get going. I think the heat races are going to be pretty interesting and the segments will be cool. The longer the segments go, the more impatient everybody's going to get. I'd say by the third segment, we're going to start seeing some wrecked trucks, slide jobs and people body-slamming each other. Passing is at a premium.
Q: Do you see anyone as a favorite?
I'm serious when I say this: I don't yet. Early, I thought I might. I think Kyle Larson is putting on a pretty good show. He's running sideways all around the track, but he's not the fastest. I would say Kyle Larson gets an "A" for putting on a good show, because he's the only one dead sideways all around the track every lap. But I don't see anyone standing out as being real fast.
Q: Can you explain how the track gets watered?
When dirt is dry it becomes crumbly and you just spin on it. When you water the dirt, it becomes very moist and it packs like clay and gains grip. I know a lot a lot of farmers who are now great race car drivers. You've got to know your dirt.  Tony Stewart knows his dirt.
---