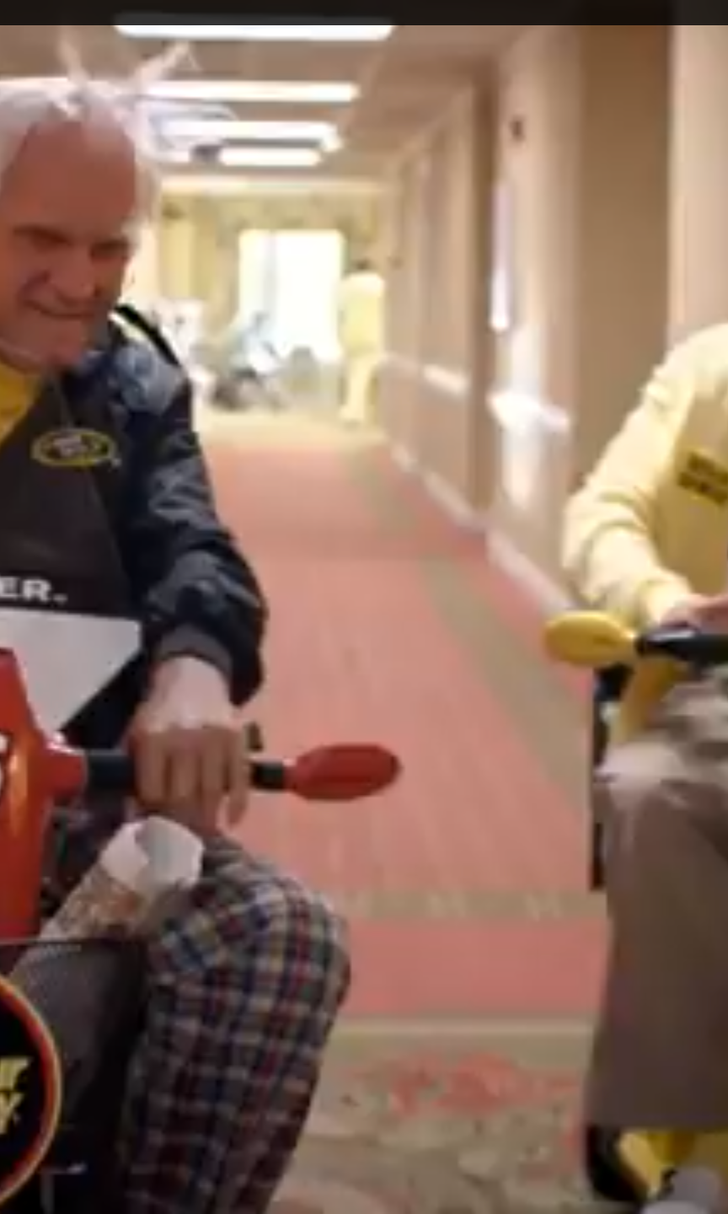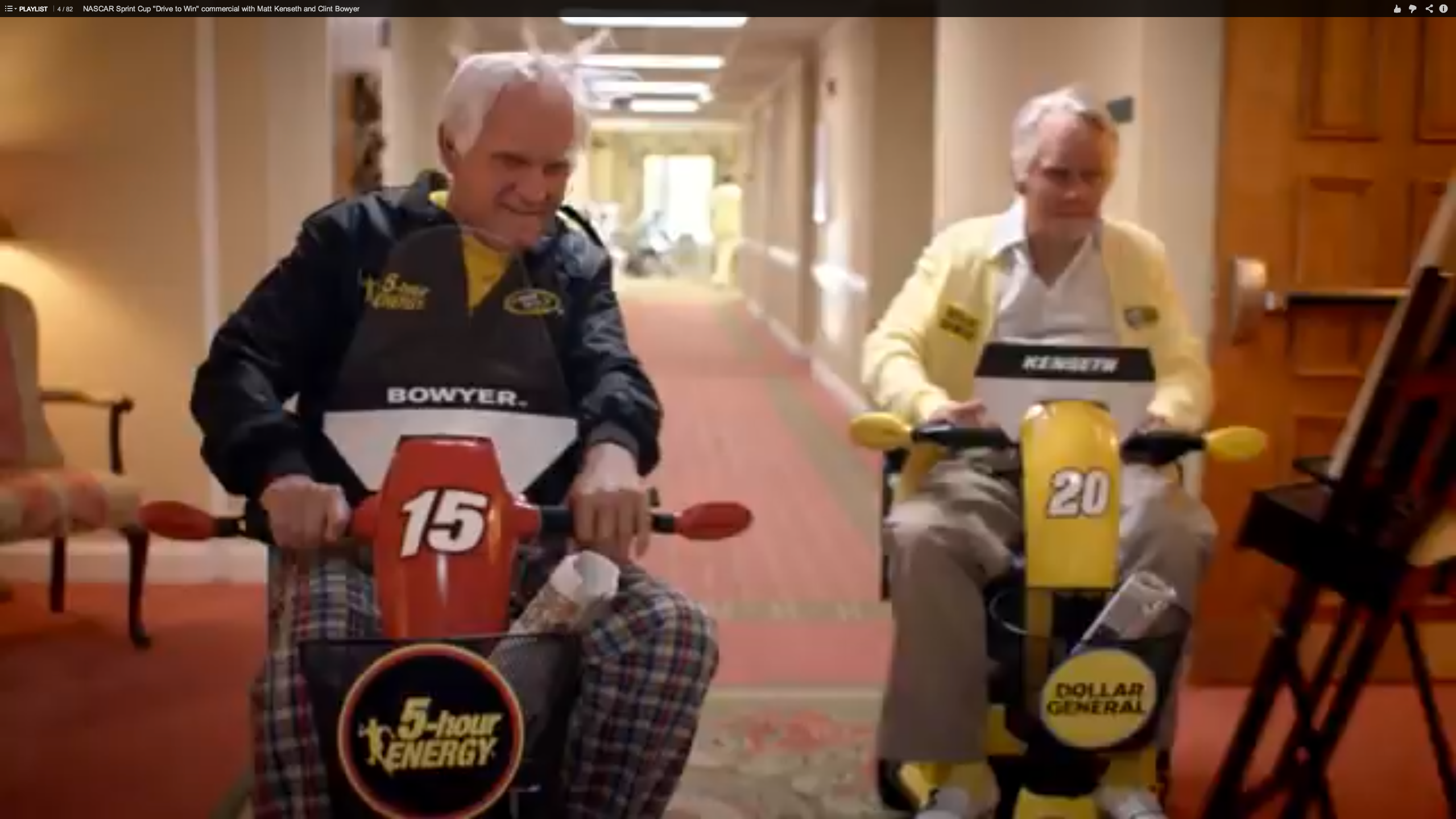 Elderly Bowyer, Kenseth Trade Paint On Scooters
BY foxsports • September 19, 2013
If you haven't seen the new Sprint "Drive To Win" commercial yet, take a look. In what is probably a very accurate representation of the future, a retired Clint Bowyer and Matt Kenseth are shown still trading paint well into their golden years.
The ad reminded us of a strikingly similar real-life example of the same competitive spirit. When Maurice Petty was inducted into the NASCAR Hall of Fame, he was on a scooter. As he went to the media room for his interview, he drove his scooter past David Pearson on the ramp to the stage. Maurice turned around, and with a wicked grin, said, "Hah, Pearson! Another Petty just passed you!"
Just as the commercial suggests, these guys truly NEVER forget and NEVER stop racing each other. 
---