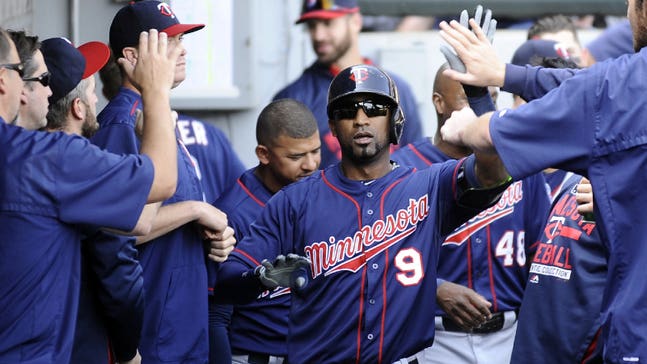 Early homers lift Twins past White Sox, 4-3
Published
May. 23, 2015 7:49 p.m. ET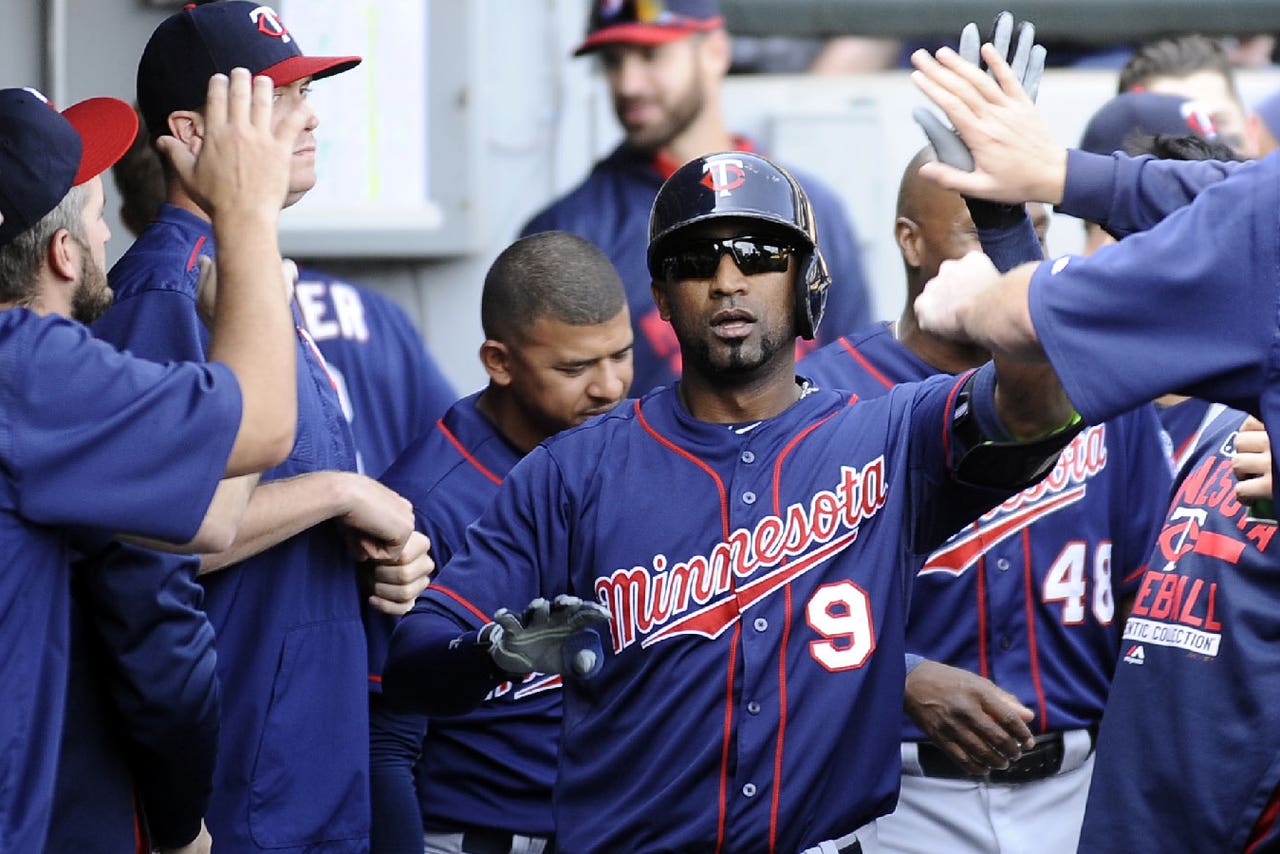 CHICAGO -- Torii Hunter and the Twins didn't have much time against Chris Sale.
Hunter homered, Trevor May pitched a career-high seven innings and the Minnesota Twins defeated the Chicago White Sox 4-3 on Saturday.
May (3-3) allowed three runs and six hits. He struck out nine and didn't allow a walk.
Hunter and Eduardo Nunez tagged Sale (3-2) for solo home runs in the second inning. It was Hunter's seventh of the season and Nunez's first.
With a late afternoon start time, shadows started to hover over the plate in the mid-innings.
"We came with the plan of just trying to jump on Sale early, because once those shadows came in, we had no chance. It was definitely a pitchers' duel after that," said Hunter.
The Twins improved to 14-5 against left-handed starters.
"I basically lost the game right there in the second inning, giving up two homers. I just have to be down with it. No matter how hard it is if it's up they're going to take advantage," said Sale.
Twins closer Glen Perkins pitched a scoreless ninth for his major league-leading 16th save in 16 chances. Perkins struck out Tyler Flowers looking to end the game, leaving runners at first and second.
Sale was roughed up early but pitched eight innings. He gave up four runs, three earned, and five hits. He struck out 10 and allowed one walk.
"I think early on, they just seemed to be on his fastball. They get those quick homers and they got him early. After that, I think he started mixing it up. They might have been seeing something, they can sit on some stuff. He threw great after that," said White Sox manager Robin Ventura.
Adam LaRoche doubled in the second inning and scored on Alexei Ramirez's single.
May hit Carlos Sanchez with a pitch leading off the third inning. Sanchez then scored on Adam Eaton's triple and Melky Cabrera drove Eaton in on a groundout.
Sale ran into more problems in the third inning. Shane Robinson's groundout drove in Danny Santana and Trevor Plouffe's RBI single gave the Twins a 4-1 lead.
Twins center fielder Aaron Hicks robbed Eaton of extra bases in the eighth with a diving catch.
"I'm glad to watch somebody that can really play some center field," said Hunter. "It gave me a little flashback from about 12 years ago."
Twins standout Joe Mauer had the day off against Sale. Despite being a .296 lifetime hitter against Sale, Twins manager Paul Molitor opted to rest him against the tough left-hander.
Twins starter Kyle Gibson (3-3) is scheduled to start Sunday against the White Sox. In his last outing against the White Sox on May 1st, he pitched eight scoreless innings in a 1-0 victory.
---