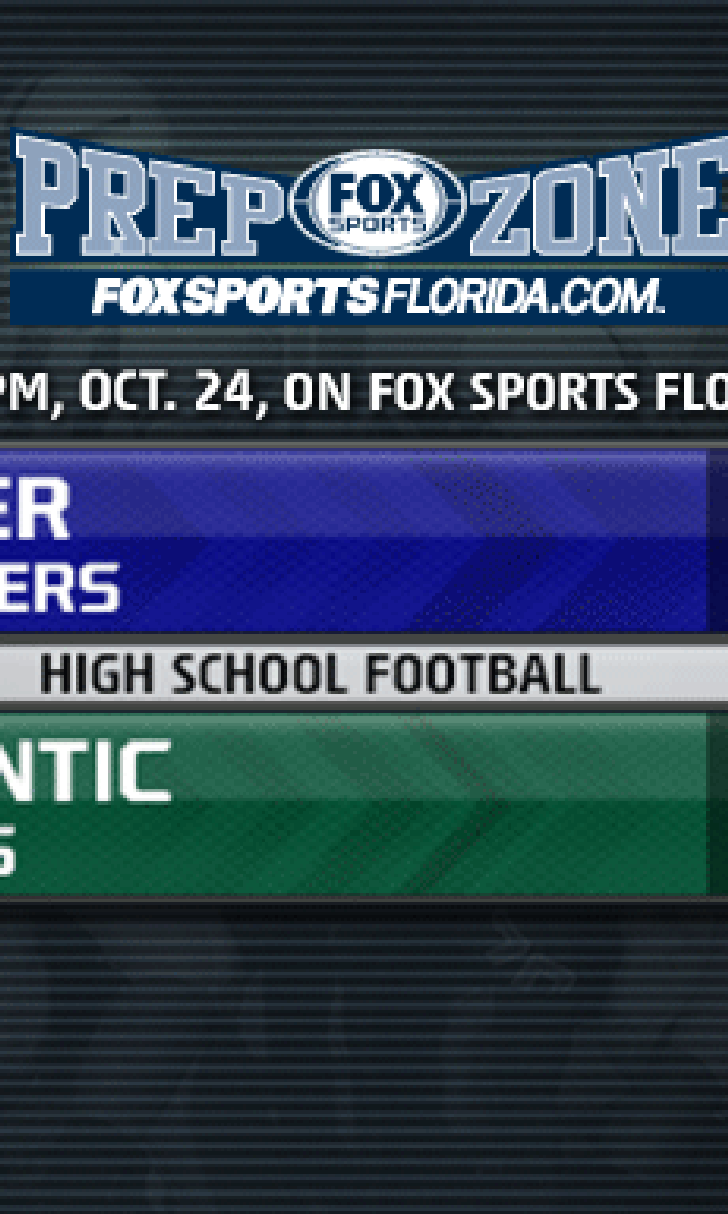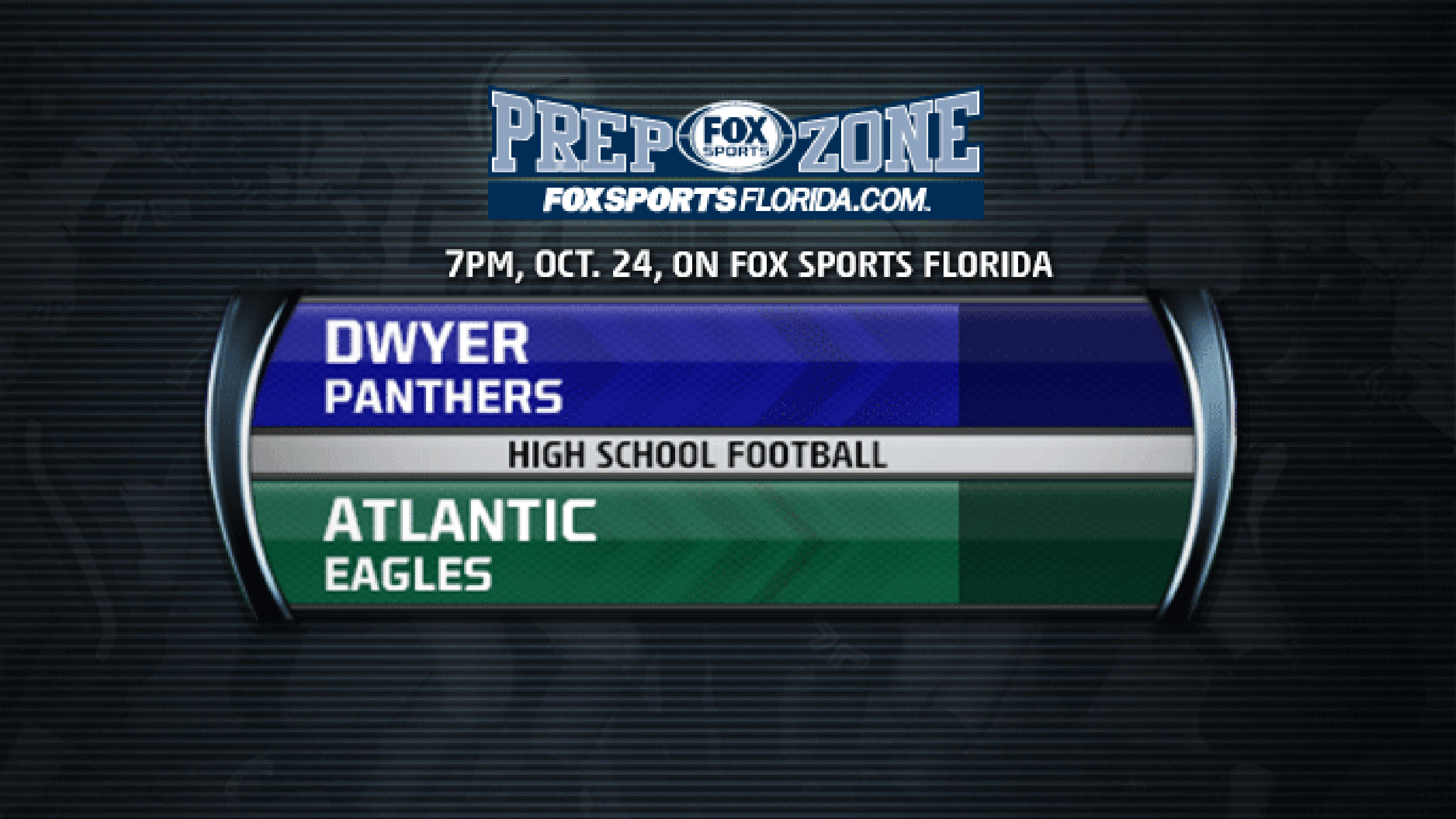 Dwyer vs. Atlantic to air live on FOX Sports Florida via Prep Zone
BY foxsports • October 22, 2014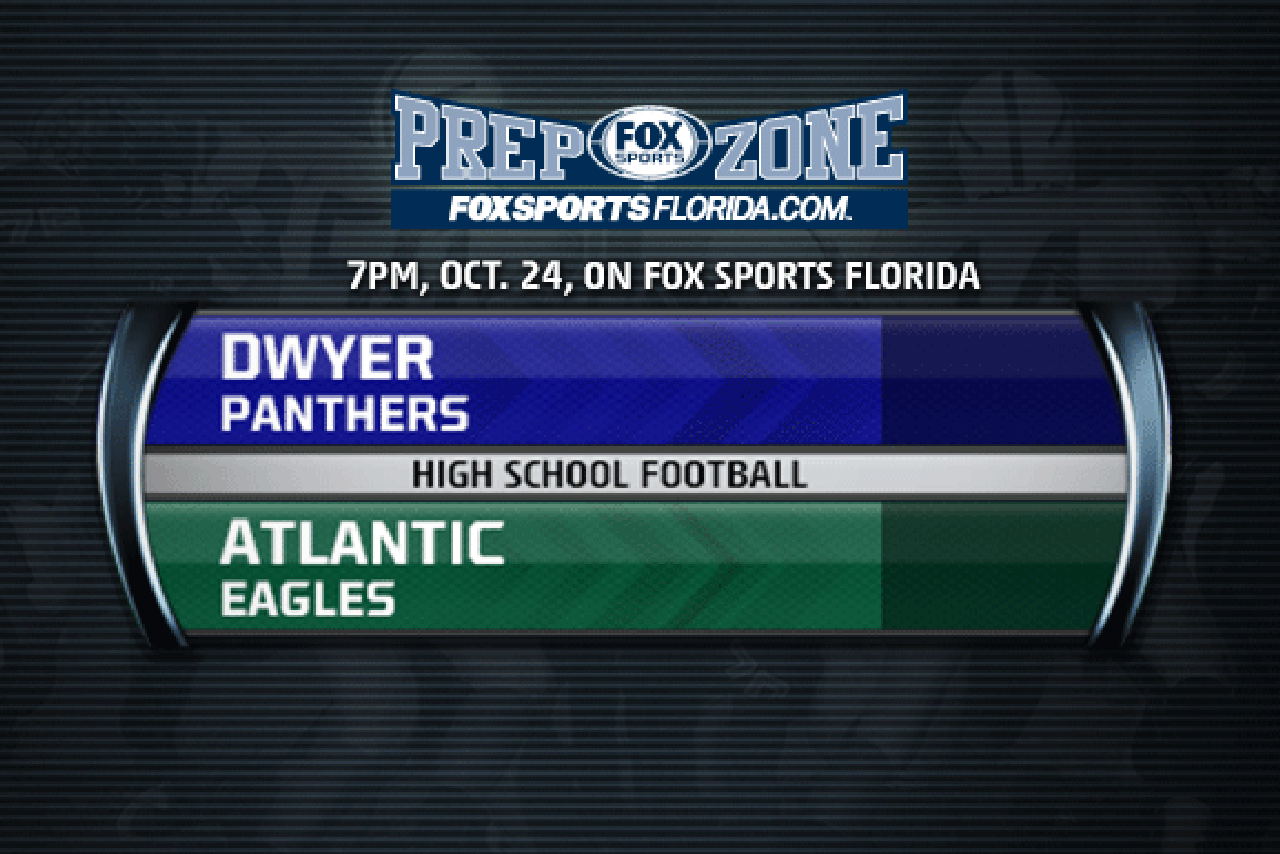 FORT LAUDERDALE, Fla. -- On Friday, Oct. 24 at 7:00 p.m., FOX Sports Florida will be featuring the regional battle between Palm Beach Gardens Dwyer and host Delray Beach Atlantic streaming live via Prep Zone, presented by Checkers and Cleveland Clinic Florida. In addition to streaming live at PrepZoneFlorida.com, the game will be televised live statewide on FOX Sports Florida at 7:00 p.m., and replayed at 10:30 p.m. on Sun Sports in South Florida upon conclusion of the Miami HEAT vs. Memphis Grizzlies preseason telecast. Bernie Guenther will call the game, alongside color commentator Troy Stradford, and Kristen Bedard will be reporting from the sidelines.
The Palm Beach County showdown for the top spot in Class 7A, District 13 promises to be a must watch for high school football fans. The defending 7A state champions Panthers (7-1, 5-0 in district play) have won seven consecutive games after dropping their opener to Belle Glade Glades Central. Dwyer is averaging 31.5 points per game behind a big-play offense led by 6-foot-3, 195-pound senior quarterback Daniel Parr, a Florida Atlantic commit, and 6-foot-1 senior wide receiver Tavares Martin (Alabama, Florida State, Miami). Defensively, Dwyer features a playmaking secondary, keyed by 5-foot-11, 175-pound senior Jairus Adams, a Rutgers commit.
The host Eagles (6-2, 4-1) have already doubled last season's win total behind a stellar defense that is allowing just 10.6 points per game and has posted four shutouts this season. Senior defensive end Shelton Johnson and senior defensive back Corey Brooks are the leaders on that side of the ball. On offense, junior running back Dontavius Monroe and junior quarterback Edwin Hernandez are the top playmakers.
"Dwyer is a tradition rich program and coach Jackson is doing a great job rebuilding Atlantic and putting them in position to compete for a playoff spot," said Stephen Grecsek of OUR TEAM. "This should be a great game and we thank Cleveland Clinic Florida and Checkers for helping us bring this game to a statewide audience."
About FOX Sports Florida / FOX's Sun Sports
FOX Sports Florida and Sun Sports are the regional television homes of the Orlando Magic, Tampa Bay Rays, Miami HEAT, Miami Marlins, Tampa Bay Lightning and the Florida Panthers. The regional sports networks are available in more than 6.5 million cable & satellite homes across the state. FOX Sports Florida and Sun Sports are committed to making a positive impact in the communities we serve by engaging our audiences and providing award winning TV and web coverage of Florida's hometown sports teams. For more information, channel listings and how you can get involved with FOX Sports Florida / Sun Sports, visit www.FOXSportsFlorida.com
About OUR TEAM
OUR TEAM Management Group, LLC is a Tampa-based sports marketing agency that specializes in high school programming, content development, television and live stream production, event management, and sponsorship sales.  The primary focus of OUR TEAM's high school content is celebrating the athletes and the community organizations that support them.  For more information, visit www.ourteamhq.com
---