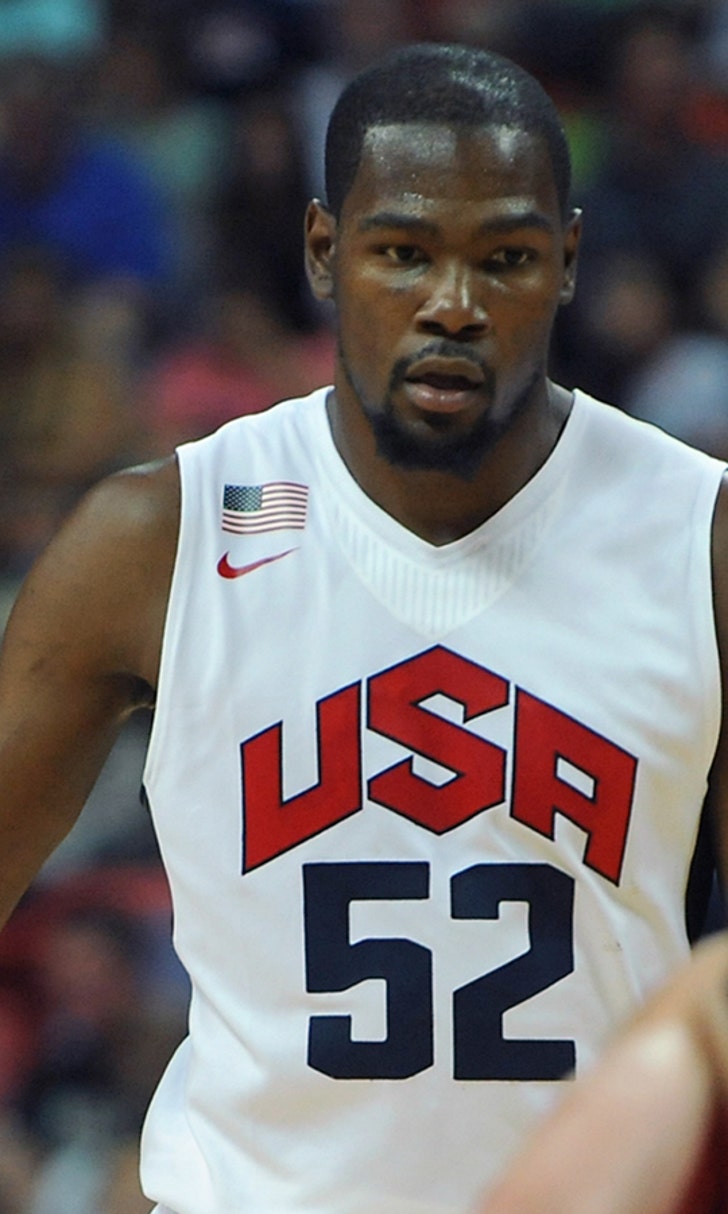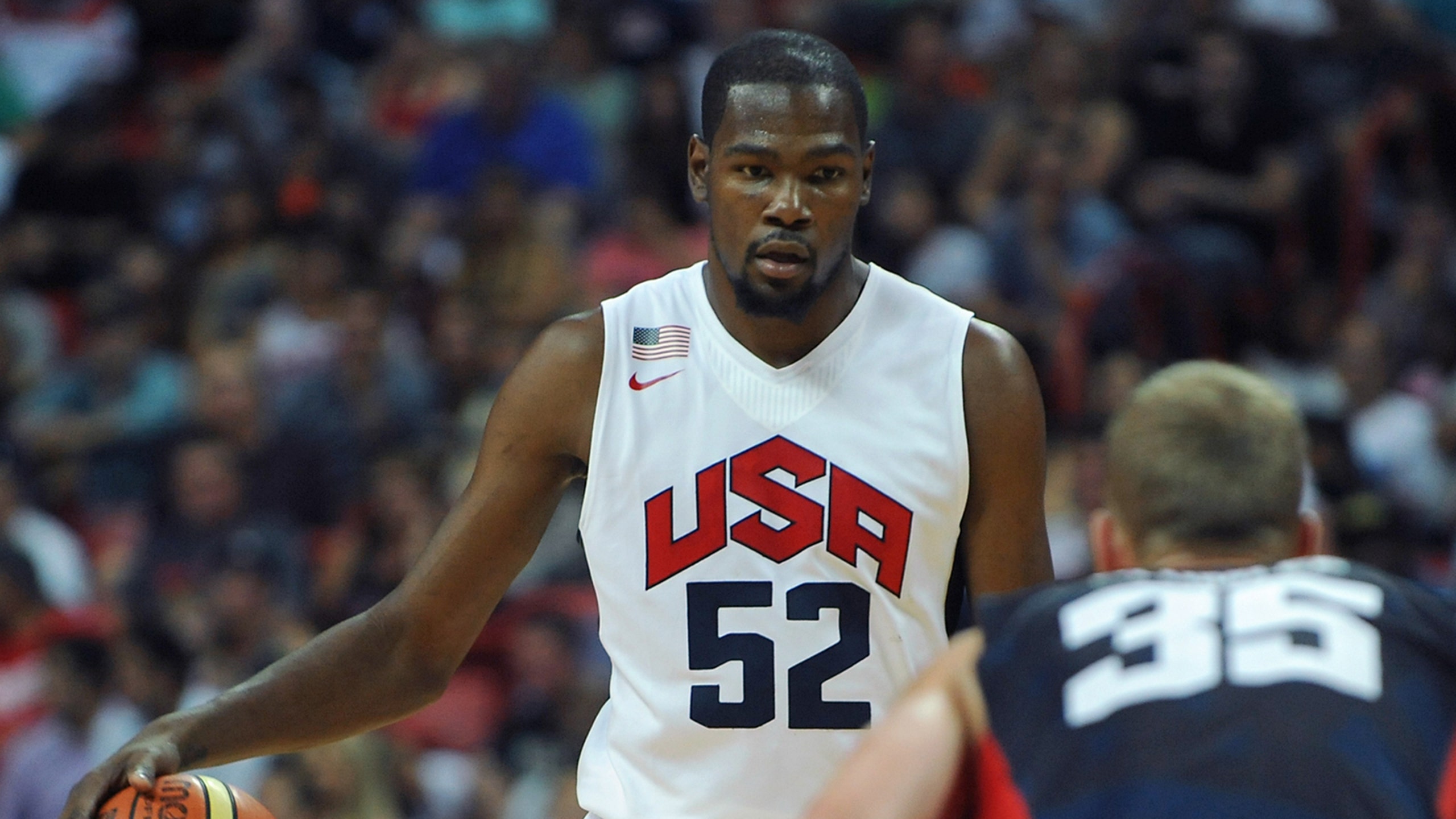 Durant's withdraw from national team surprises Coach K
BY foxsports • August 15, 2014
Kevin Durant's departure from the United States National team took coach Mike Krzyzewski by surprise.
"Yeah, I was," Krzyzewski said to ESPN.com. "No question I was."
Durant decided to back out of his commitment to play for Team USA in September's World Championships in pain. Durant said he was tired mentally and physically. Meanwhile, Paul George of the Indiana Pacers broke his leg in a scrimmage just days before Durant made his decision and Durant became linked to a reported $30 million deal with Under Armour. 
"We were pretty far along," Krzyzewski said of the team's practice to ESPN. "We had our best camp since I've coached. And then Kevin deciding not to play ... It's concerning. We had the whole team building what we were doing around him. So how does that change your offense? It changes your offense immensely."
Durant was replaced by Rudy Gay.
Managing director Jerry Colangelo was not surprised by Durant's decision.
"I wasn't surprised," he said to ESPN. "That was predicated on his week in Vegas where I thought he had a lot of things on his mind."
Durant's decision may have also been affected by the fact he played an increased number of minutes last season when Russell Westbrook was out with a knee injury. Durant was in the top-five in the league in minutes played in the regular season and in the playoffs.
Follow Andrew Gilman on Twitter: @andrewgilmanOK
---