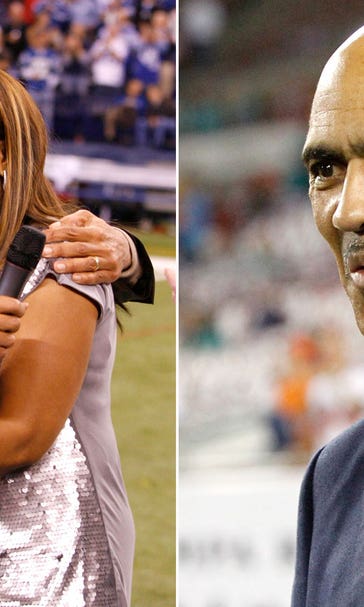 Dungy focused on families, not returning to NFL coaching
BY foxsports • April 9, 2014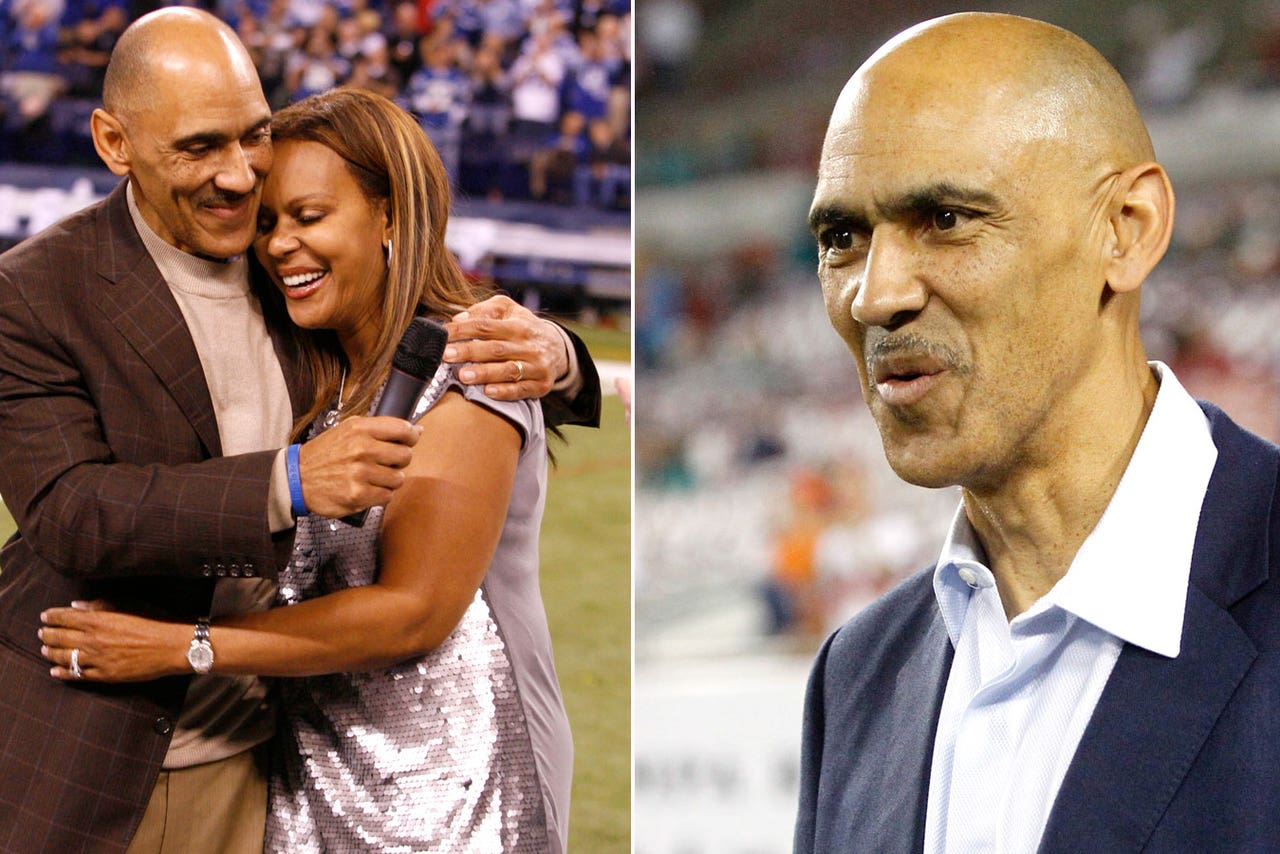 ATLANTA -- At a Wednesday appearance to publicize his role with a nonprofit group that supports the role fathers play with families, former Super Bowl-winning coach Tony Dungy was asked if he wants to coach in the NFL again and, specifically, with the Atlanta Falcons.
Dungy made it clear, in no uncertain terms, his time coaching in the NFL is done.
"No, I am done coaching," Dungy said. "I like the job I have now (with NBC) and the opportunity to do things like this."
Few jobs are as demanding or stressful as that of an NFL coach -- health problems in recent seasons by John Fox (Broncos), Gary Kubiak (formerly with the Texans) and even the Falcons' Mike Smith can attest.
Yes, they are richly compensated, but it has also become increasingly rare for those who have Super Bowl rings -- like Dungy -- to go back into the coaching hot seat.
The names of Dungy, Jon Gruden, Brian Billick and Bill Cowher are annually tossed around in NFL coaching circles. Yet, that foursome seems more comfortable in the broadcast booth, leaving the new hires to be filled from the ranks of assistants, college coaches and retreads who have yet to win the Super Bowl.
Mike Shanahan is most recent Super Bowl-winning coach to take another job after getting fired, and he last won the Super Bowl 15 years ago. Every other one has remained with his current team (Bill Belichick, Tom Coughlin, Mike Tomlin, Sean Payton, Mike McCarthy, John Harbaugh, Pete Carroll) or remained in retirement.
Dungy said the hardest part of coaching for him was not having control over his schedule.
"The tough thing that I thought and what was hard on me is you didn't get to decide everything in terms of schedule and how you did it from July 30 to Feb. 2," Dungy said.
"You're really restricted and so that's what was difficult. Not that there was so much pressure, not that you had to put in that many hours. There were things since I've retired -- I've gone to the Olympics and other things you can't do if you're coaching. That was the dilemma for me."
During Dungy's coaching days, he typically got home by 9:30 p.m. Mondays, Tuesdays and Wednesdays. Thursdays were a little earlier, maybe around 8 p.m. With Fridays, he got home around 6 p.m., and on Saturdays he was home by noon.
Dungy said he tried to compensate in the offseason by giving his staff at least one week off per month.
For most NFL coaches, such a schedule is probably as light as it gets. Some prefer much longer hours. Dungy learned a work-life balance from legendary Steelers coach Chuck Noll, under whom Dungy both played and coached.
Dungy said he was never tempted to sleep in the office, as some coaches have been known to do – like former Redskins coach Joe Gibbs (three Super Bowl rings -- 1982, 1987, 1991).
Nonetheless, Dungy said any father who wants to make a success of himself is going to work hard, long hours. His program encourages fathers to go out to breakfast with their children once per month, or to meet them at school for lunch.
"If you're trying to do your job well, there's very few jobs where you're saying, 'I'm really home as much as I'd like to be and work is not necessarily a big deal,'" he said. "So, I don't think work is that much different from anybody else from that perspective."
At the h.h. gregg in Buckhead, a corporate sponsor of All Pro Dad, Dungy was also promoting his book, Uncommon Marriage, that he authored with his wife, Lauren, and writer Nathan Whitaker. The book details the couple's experience with the suicide of their teenage son Jamie in 2005.
"From our first moments of disbelief and sorrow to the outpouring of love and support we received at Jamie's funeral four days later, Tony and I clung to each other in the fog of those first days," Lauren wrote. "The pain and sorrow were indescribable, but because of our faith in God, we were able to hold on to our foundation -- communication and prayer -- through a very dark time."
On Wednesday, Tony spoke publicly about raising nine children. His and Lauren's first three children were biological, the last six adopted. The ages of the last six are 13, 12, 7, 4, 2 and 10 months.
Dungy said that just as he had major demands as an NFL coach, his wife has them on herself in raising those children.
"It is a lot," he said. "Six of them are still in the house. She loves it. She enjoys it. She feels like that's her mission and her calling. I felt like my mission was football, and that's what I was called to do. She's supported and that helped me, and I've got to do the same thing but we enjoy it."
In August, Dungy will appear at an All Pro Dad event at Greater Atlanta Christian School in Norcross, where he will speak with University of Georgia coach Mark Richt. Richt and Dungy share the fact they have both chosen to adopt children, in part because of their Christian faith.
"We've talked about it," Dungy said. "Probably both of us just felt the same thing: We had an opportunity, God had blessed with some things we could share that and do something that really was going to be a blessing to us but help someone else.
"I have talked to (Richt) about it, but it's not something where I say, 'Hey, compare notes.' I think it's just something the Lord has put in both of our families' hearts."
---