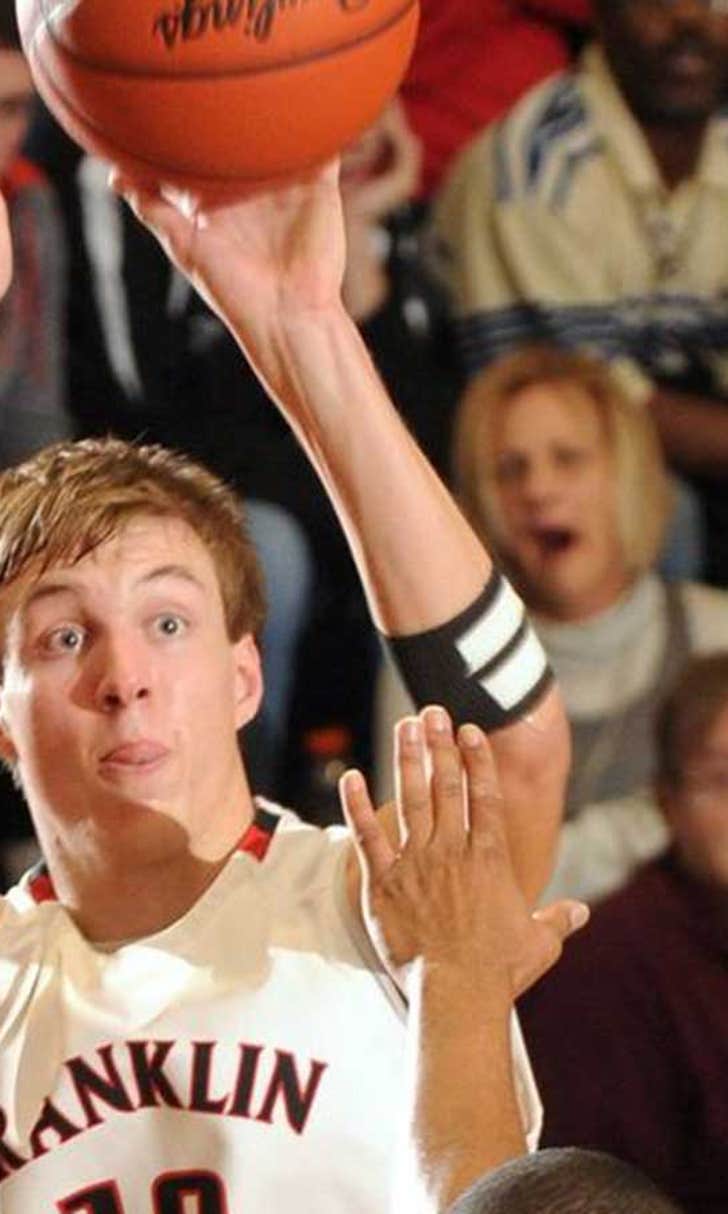 Duke-bound Kennard passes LeBron on Ohio prep scoring list
BY Marcus Hartman • February 6, 2015
While LeBron James was in Indiana trying to lead the Cavaliers to their 13th straight win, he slid down one slot on the Ohio high school scoring list.
Franklin senior guard Luke Kennard, the reigning Ohio Mr. Basketball and a Duke signee, scored 44 points Friday night in the Wildcats' 90-64 win over Southwestern Buckeye League foe Brookville.
Per Mike Dyer of the Cincinnati Enquirer, Kennard finished the night with 2,662 points for his career. That total is good for fourth in Ohio high school history. He needs 18 points to catch No. 3 Geno Ford of Cambridge.
A pair of former Ohio State guards hold the top two spots in state prep scoring annals: Jay Burson, who scored 2,958 points for New Concord John Glenn from 1981-85, and Jon Diebler, who broke Burson's long-standing record in 2007 with Upper Sandusky. Diebler's record is 3,208 points.
---