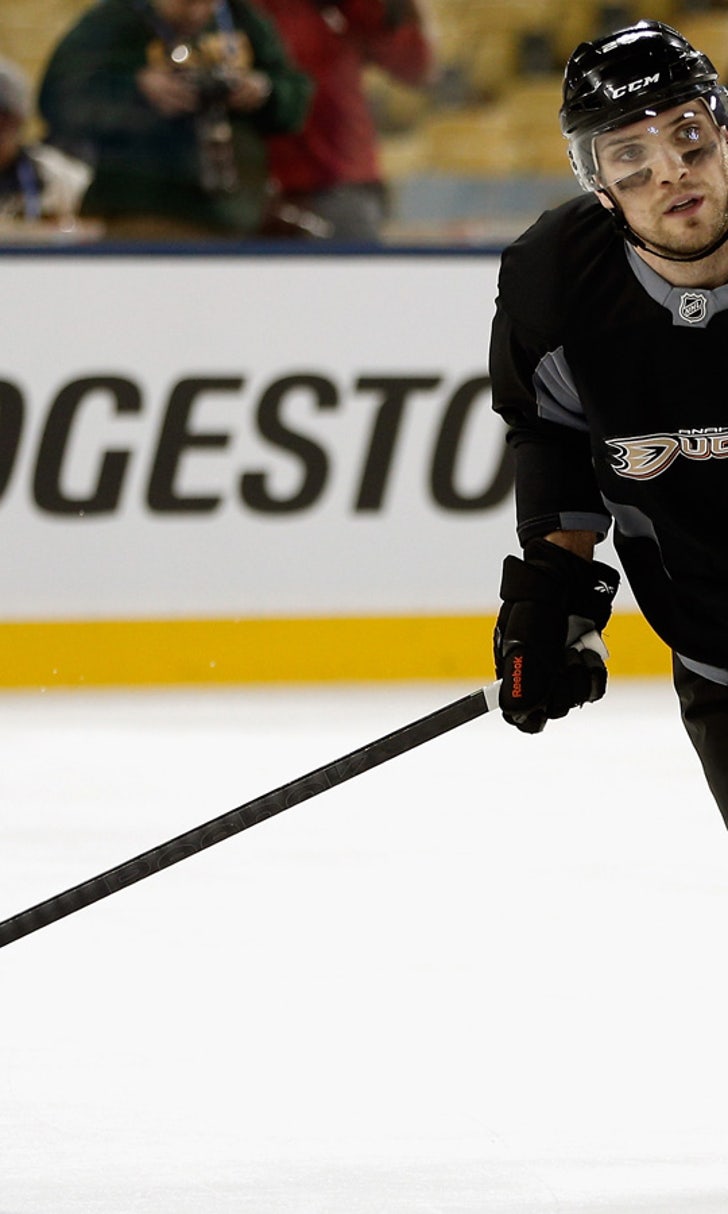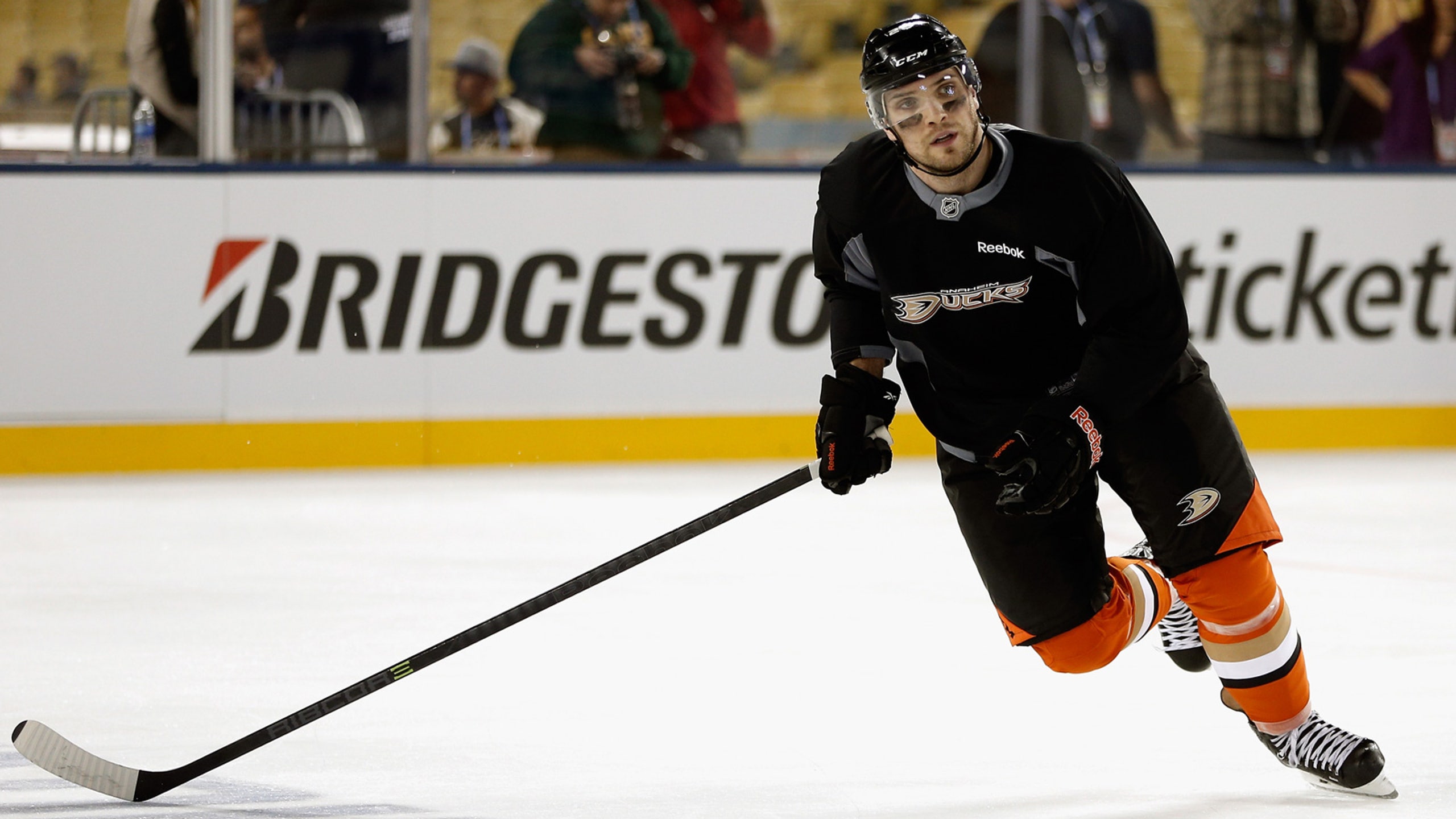 Ducks' Mark Fistric makes Anaheim home with contract extension
BY foxsports • January 30, 2014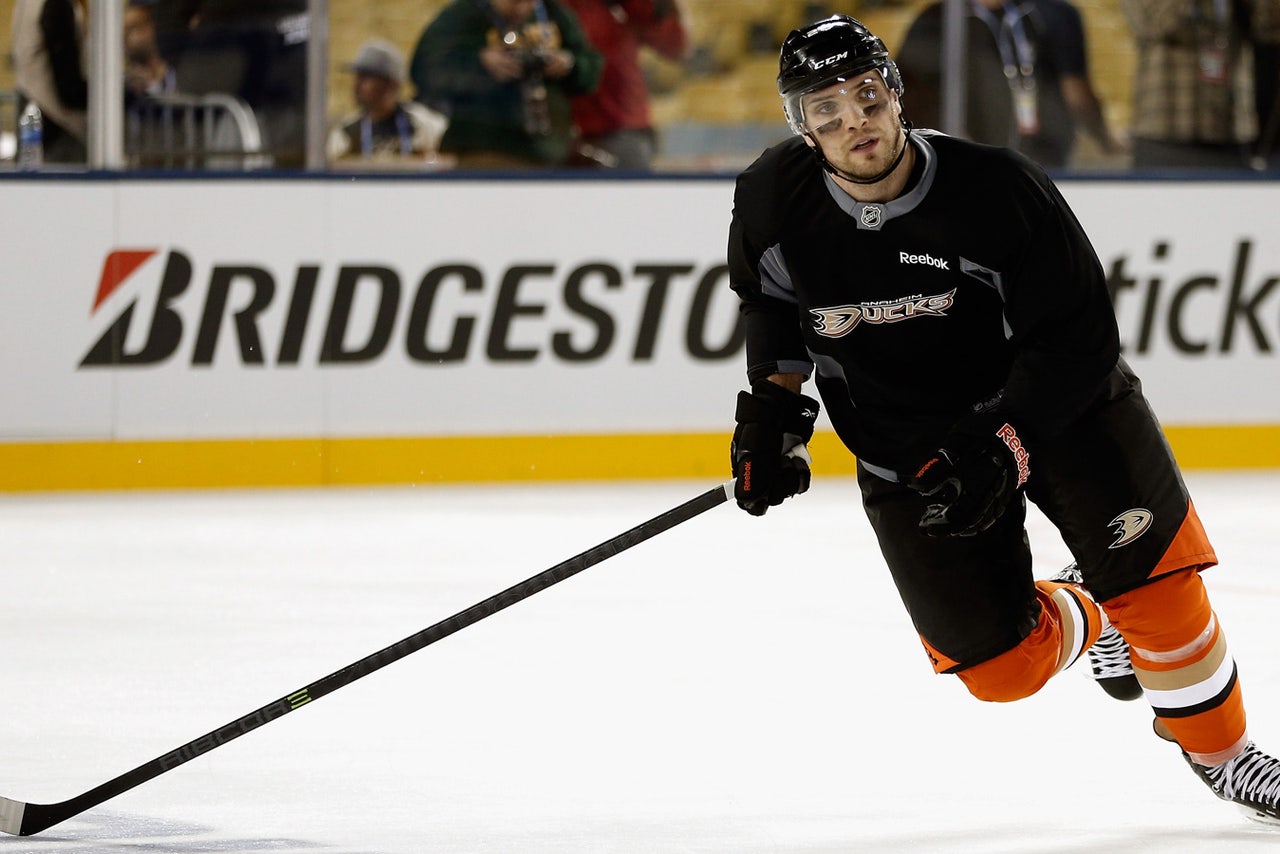 Happiest place on earth, indeed.

Ducks defenseman Mark Fistric was at Disneyland with his son Wednesday when he finalized a $3.8-million, three-year contract extension.

"Pretty special day for my family," Fistric said. "We really love it here. I love the team, the guys, coming to the rink every day [even] when I wasn't playing."

Fistric, 27, has played in 27 of 55 games for the NHL-leading team (39-11-5) after being obtained as a free agent in the summer following what turned out to be a season-ending conditioning injury to veteran defenseman Sheldon Souray.

Fistric played in only four of the Ducks' first 24 games, but he filled in admirably when veteran Francois Beauchemin was injured, the Ducks going 6-1-2, and has been a solid contributor.

"He certainly has made an impact on the defensive zone in physicality, which has been something we lack," Ducks Coach Bruce Boudreau said of the 6-foot-2, 230-pound Fistric.

Since Dec. 20, Fistric has played in 14 of 19 games, and has a goal and four assists with a plus-eight in goal differential and 18 penalty minutes overall.

"I've always been the steady, depth defenseman," Fistric said.

The three-year deal says everything Fistric needed to hear from Ducks General Manager Bob Murray, rendering the idea of seeking a free-agent offer in an increased salary cap market in the summer moot.

"When Bob said he wanted a deal, I said, 'The sooner, the better,' " Fistric said. "That alone shows me he's happy in my play, and [how] he thought I can be a valuable contributor to this organization.

"It might not be every night, but it is my job when I am in to bring what I have all year long. ... It's a big confidence booster, love the stability."
---