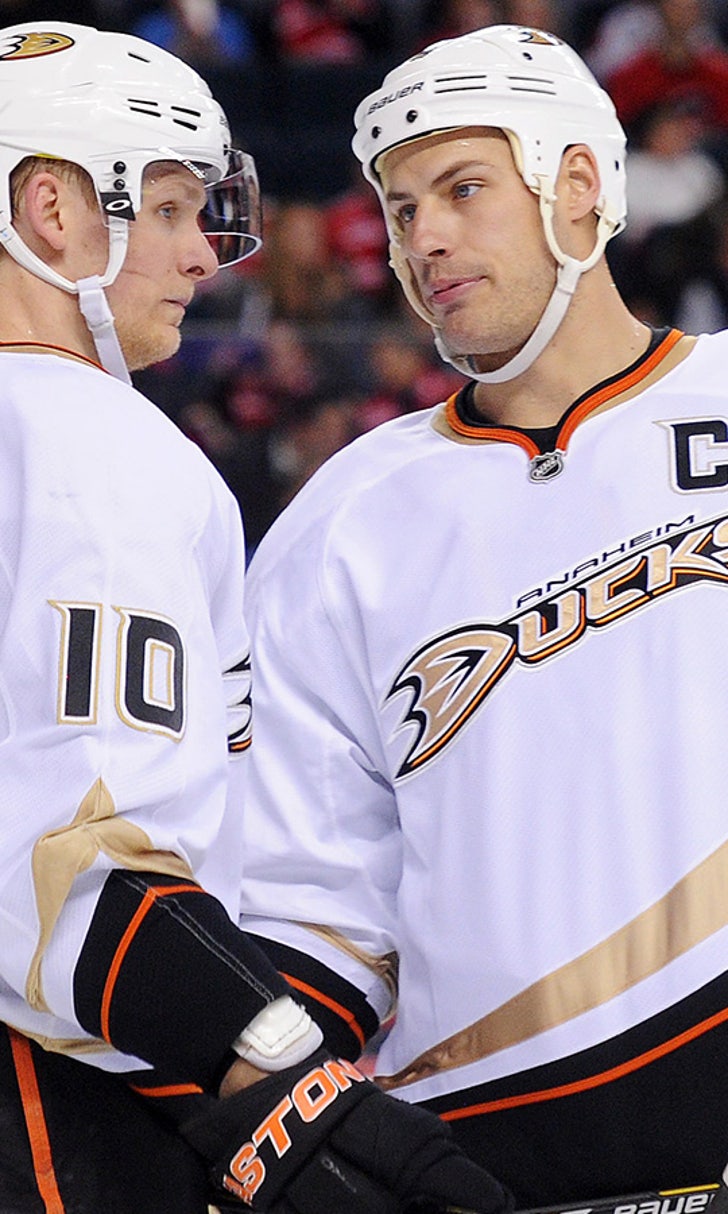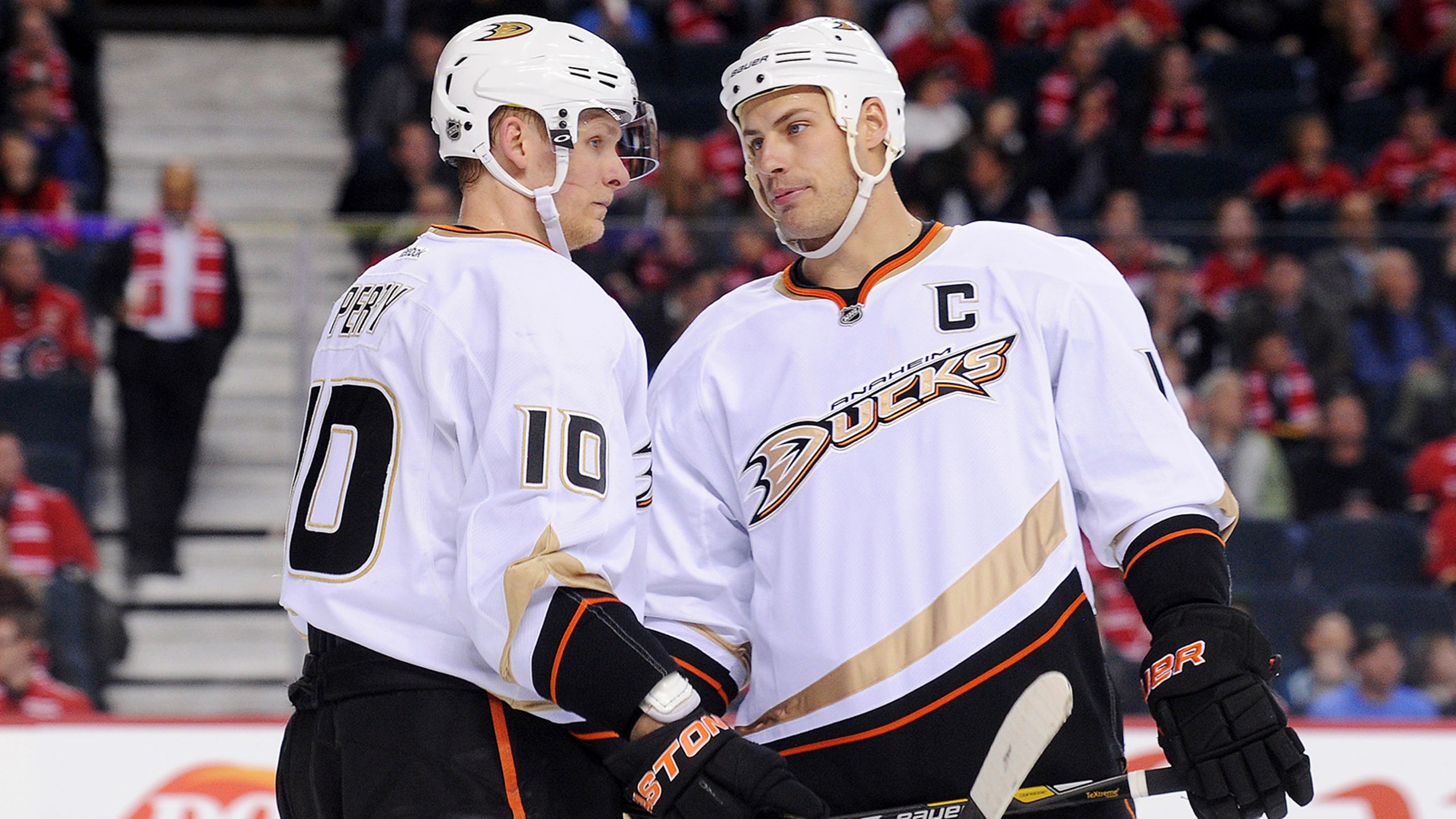 Ducks look to avoid Olympic hangover
BY foxsports • February 27, 2014
ANAHEIM, Calif. -- As the NHL resumes play from the Olympic break, it's the Ducks that are the buzz of the league. From Teemu Selanne's Olympic MVP award to Corey Perry and Ryan Getzlaf's gold medals, Anaheim's seven Olympians had arguably the best showing of any team in the league in Sochi.
Anaheim players brought back gold, silver and bronze and have now won an NHL-leading 12 medals in the last two Olympic Games combined. The Ducks and the Dallas Stars are the only two teams to have multiple medalists in the last five Olympics with NHL players. 
It was a strong run that just added to the pride of the organization, but it doesn't minimize the target on their back. 
Now, as all seven return, it's time to focus in on the final 22 games of the season to avoid the Olympic hangover they fell victim to following the 2010 games when Ducks failed to make the playoffs.
"When you're in the position we're in, the excitement level is high," Getzlaf said. "We're not trying to battle for that last playoff spot. This year, we know where we're headed, and we want to get there on the right note and be excited heading into the playoffs with a chance to do something special."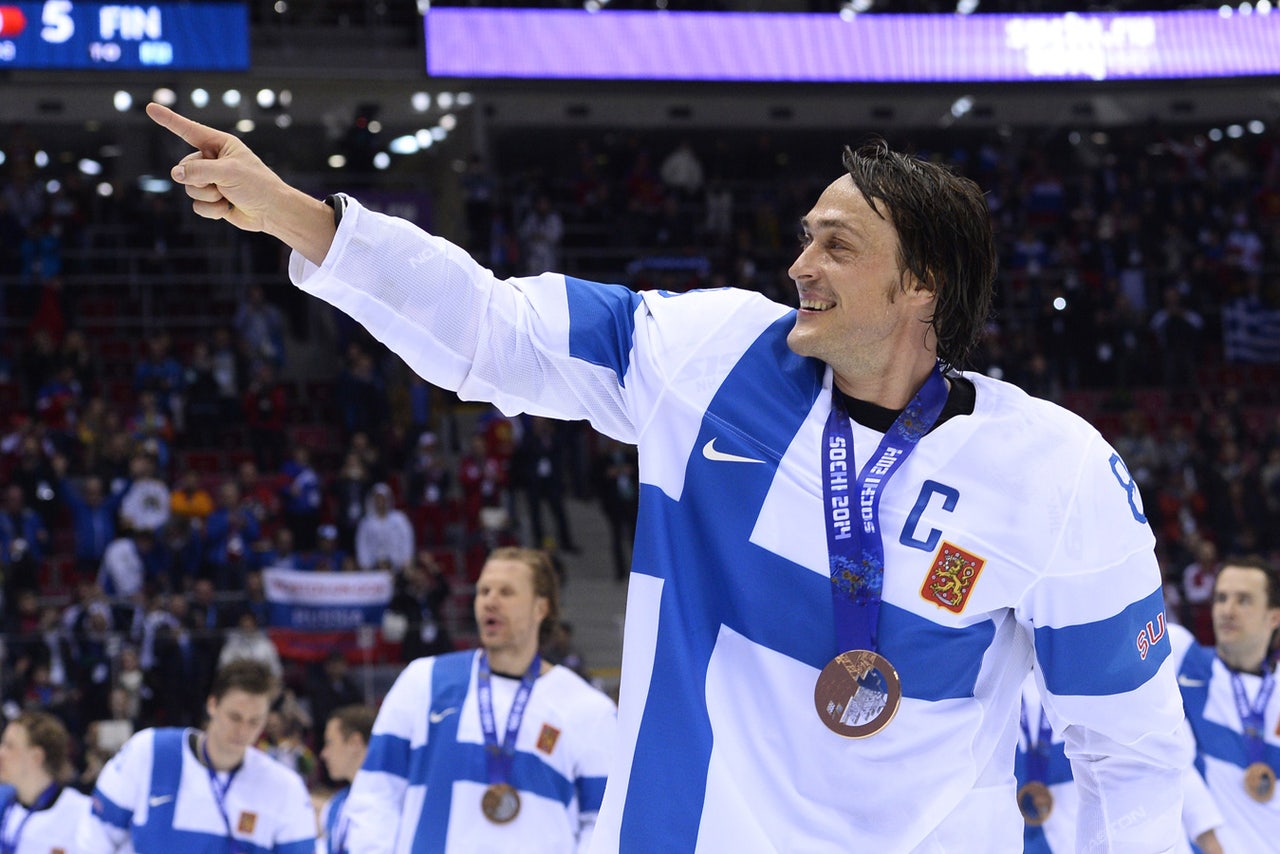 Teemu Selanne reflects on bronze medal at Sochi
READ MORE


It's difficult to determine how quickly each athlete will turn the page for head coach Bruce Boudreau. He's confident that on his team, his Olympians are solidly back in Anaheim, both mentally and physically, but there is still a natural level of uncertainty.
"Everything is individual," Boudreau said. "Some guys are going to come and they're going to use this high that they've been on and they're going to continue and they're going to do great. Some guys, somewhere, on some teams are going to have a hard time getting into it, and then, they'll gradually get into it and as the playoffs come they be into it. 
"I wish I could gauge on how every one of our players are individually going to use this as a motivational tool."
But Boudreau isn't exactly worried about either his vets or the first-timers. Perry, Getzlaf, Selanne and Saku Koivu have been there before and he's already slotting in Jonas Hiller for the weekend's games. The younger players like Fowler and Jakob Silfverberg both seem anxious to get back out onto Honda Center ice.
"When I landed back in New Jersey and was on my way back here, I said goodbye to my family and knew that the whole experience was over and it was time to start thinking about coming back here and getting ready for a big push and going into the playoffs," Fowler said. "I still reminisce about the times that I've had over there but like I said, my focus has shifted now and that's what's important to me."
"We were outworking the opposing teams every night, and that's what we need to do to be successful," Silfverberg said. "If you work hard, all the other stuff falls into place. We're going to try to win every battle and take it one game at a time."
Now back in Anaheim, the Ducks are ready to make a run.  
---