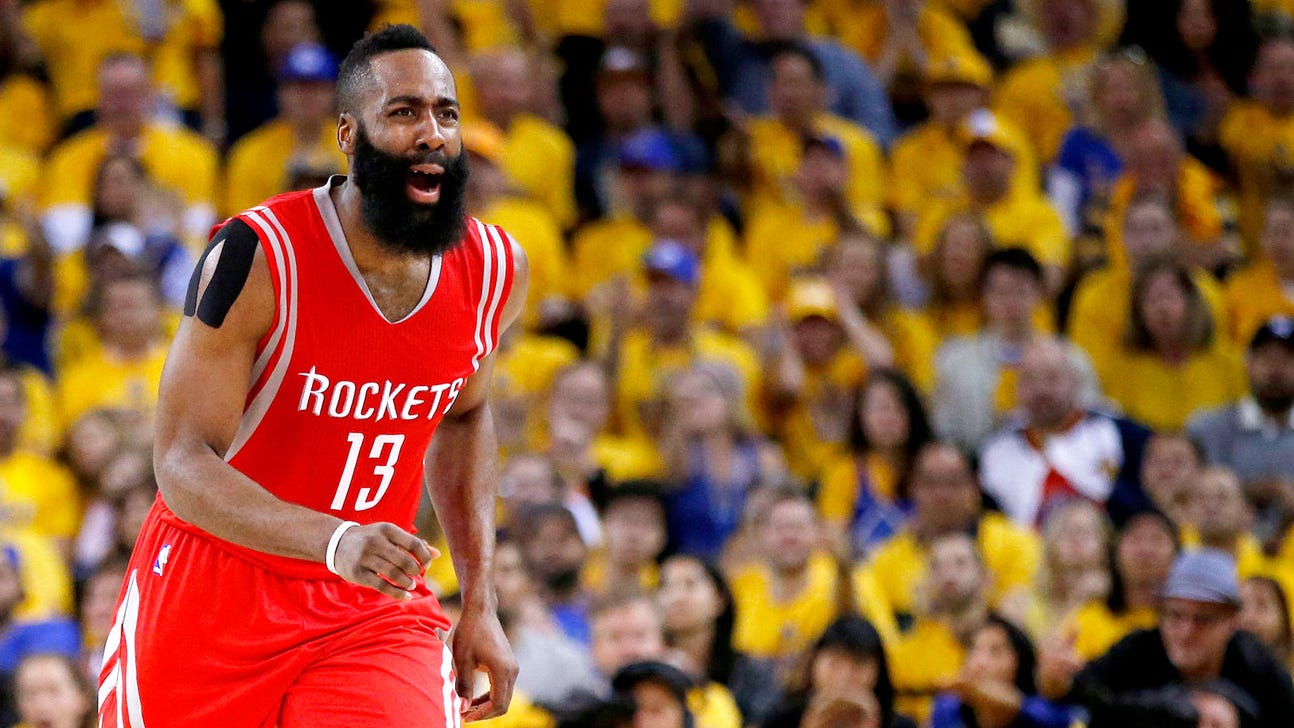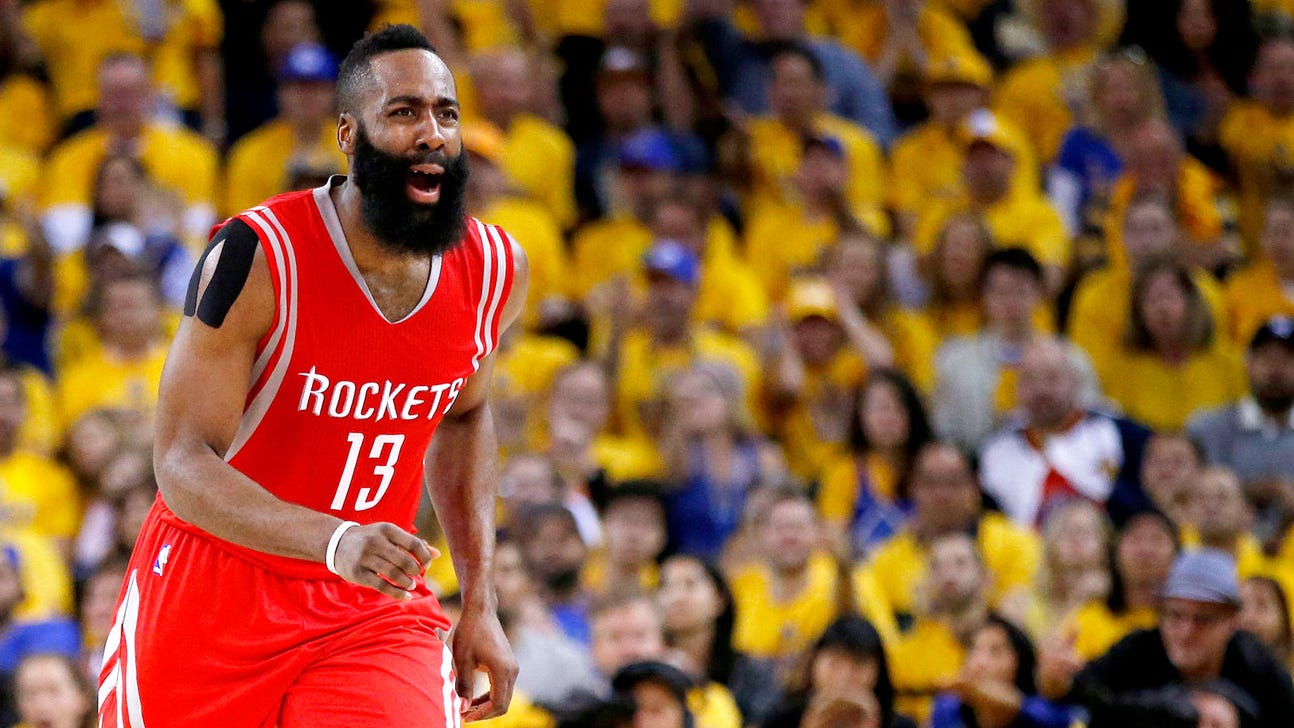 Dribbles: The good, bad and best of NBA's final four
Published
May. 21, 2015 4:11 p.m. ET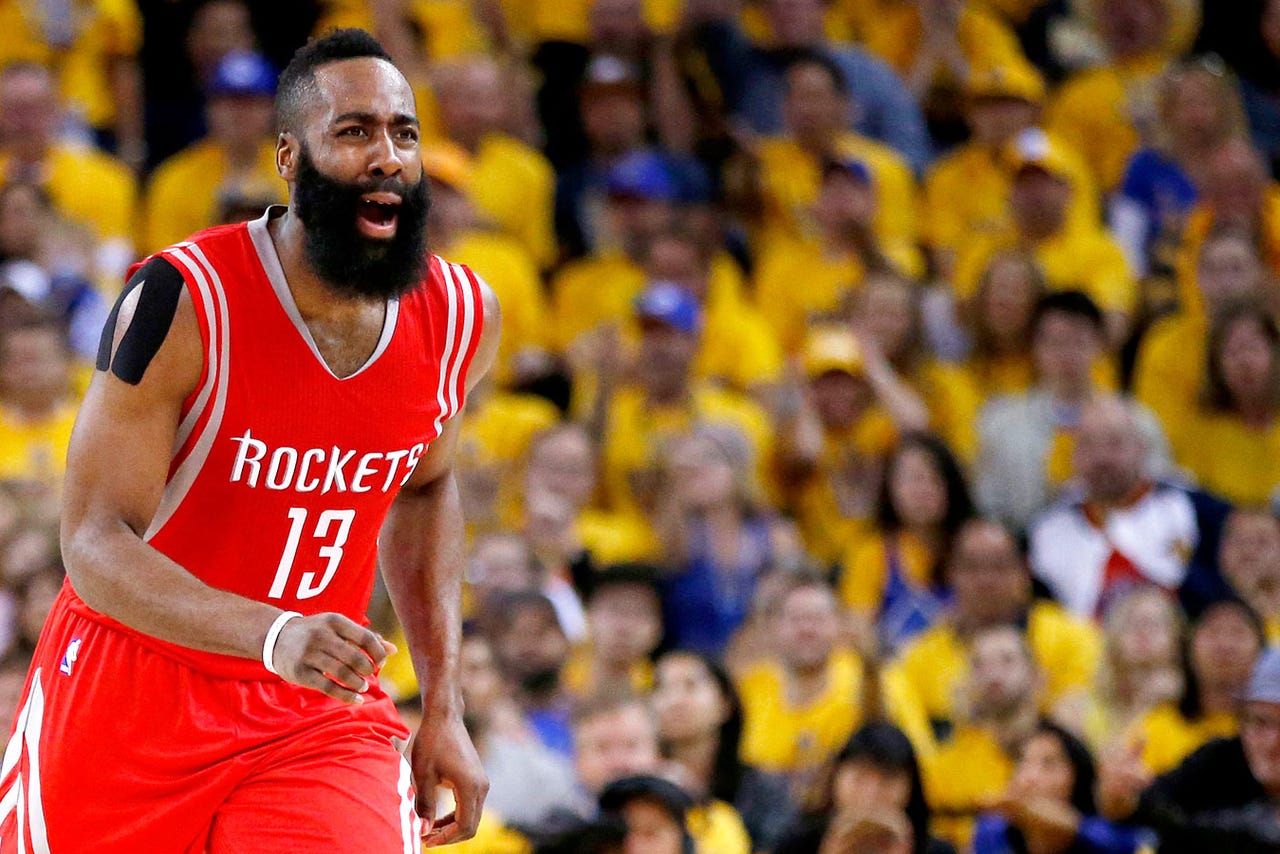 Three random dribbles on each of the NBA's four conference finalists:
Cavaliers
1. LeBron James is struggling mightily with his perimeter shot, but he deserves credit for not settling. In the Game 1 win over the Hawks, James scored 21 of his 30 points in the paint. Nine of his 12 field goals were unassisted. Read: LeBron could certainly clean up some things (who couldn't?), but he's not letting his absent jumper get him down.
2. Funny how the media harped on the Cavs' defensive field-goal percentage and how important it was all season. But now that the Cavs' percentage is excellent, we don't hear a peep. But here's a non-reported fact: The Cavs are limiting opponents to 41 percent shooting in the postseason. They are also the best defensive team in the playoffs, allowing just 92.3 points per game. Also, the Cavs are out-rebounding playoff opponents by 4.8 boards a night.
3. J.R. Smith made eight 3-pointers in Game 1 -- but one of those he missed was a wide-open look. On Thursday, Smith said he prefers to take contested shots: "It's more boring when you get wide-open shots." That's good stuff right there, and just about everything Smith says makes you root for the guy.
Hawks
1. Good news on DeMarre Carroll: An X-Ray on his left leg was negative and an MRI revealed just a knee sprain. And I write "just" because it looked much worse than that, as Carroll departed Game 1 on crutches. He is listed as questionable for Game 2. Either way, it's hard to envision him being too effective. His knee injury is worse than that of the Cavs' Kyrie Irving.
2. Kyle Korver is shooting 39 percent on 3-pointers in the playoffs -- down from 49 percent in the regular season. If the Hawks are to have a chance against the Cavs, he needs to return to his normal self. Overall, the Hawks were just 4-of-23 shooting on threes in Game 1.
3. The Hawks also went 12-of-15 shooting on their first 16 drives to the basket in Game 1. Their high pick-and-roll befuddled the Cavs early. But once the Cavs got it figured out, it was lights out for the Hawks -- and not the good kind. "I thought in the first half we did a great job of attacking the basket," Korver said. "Our offense looked really great. Then in the third quarter, we got in one of those funks again."
Warriors
1. The Warriors are averaging 107.6 points per 100 possessions in the postseason. That's tied with the Cavs for the highest offensive rating among all 16 playoff teams. No surprise there for the Warriors. What may be a more impressive stat is how they're 53-0 this season when building a lead of at least 15 points.
2. Of course, the Warriors had to overcome a 16-point deficit to beat the Rockets in Game 1. Not a big deal, says Warriors guard and league MVP Stephen Curry. "It's basketball. You're not always going to be on you're a-game to start," he said. "You come out and be aggressive, but it always doesn't click, and you've got to find different ways to win. We've done that all season."
3. One NBA scout said told me after Game 1 that the only hope of beating the Warriors in a seven-game series is to start with Curry. "You have to get physical with him from the beginning," the scout said. "The Rockets just let him do his thing and tried to just outscore (the Warriors)." But even "being physical" with Curry might not be enough, the scout conceded. "A little praying might help, too," he said.
Rockets
1. Perhaps the least-discussed aspect of the Rockets' Game 1 meltdown was their free-throw shooting. They went just 18-of-28 from the line and lost by four points. Finish 23-of-28 and they win. The starting backcourt of James Harden and Jason Terry combined for just 2-of-7 shooting on free throws.
2. Of course, the 16 turnovers didn't help either. Those led to 20 points by the Warriors. Not taking care of the ball against such a high-powered offense almost always spells doom. Harden, however, believes it's correctable. "We are just getting familiar with the game, with their style of play defensively and how they like to play," he said. "It's a combination of us and just getting adjusted to the game."
---