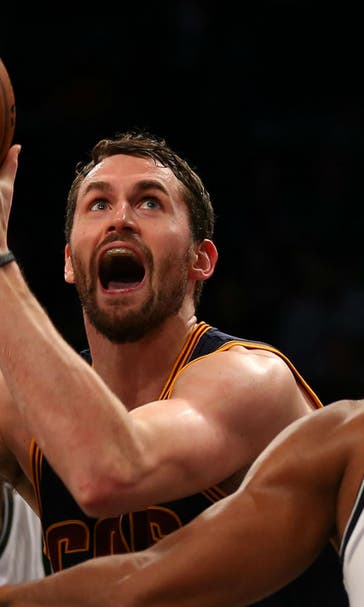 Dribbles: On motivation, Love, Wiggins and nicknames
BY foxsports • March 29, 2015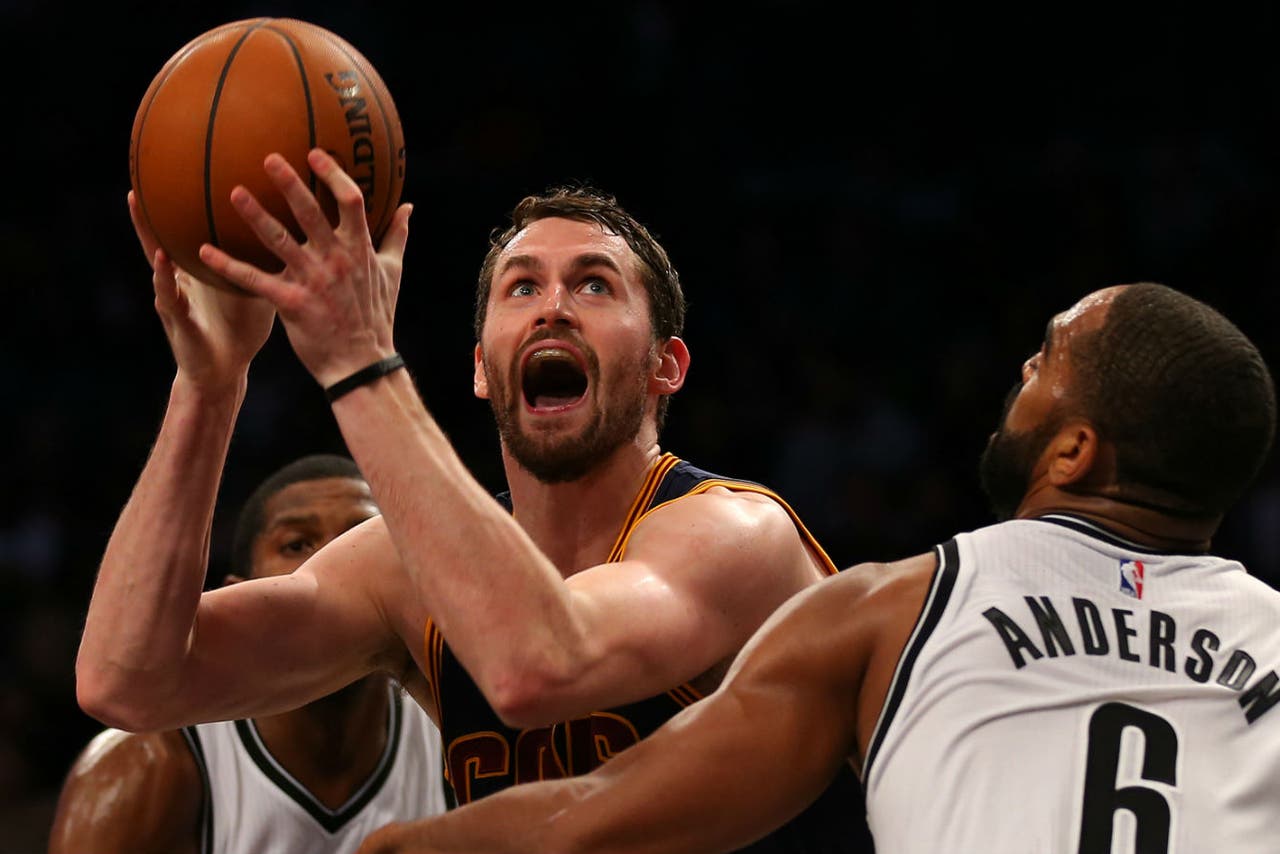 Cavaliers vs. 76ers
Tipoff: Quicken Loans Arena, Cleveland, 4:30 p.m.
Records: Cavaliers 47-27; Sixers 18-55.
TV: FOX Sports Ohio (Cavaliers Live pregame at 4). Radio: WTAM-AM 1100 flagship; WAKR-AM 1590 Akron.
Projected Starters
Sixers: C Nerlens Noel; PF Robert Covington; SF Luc Mbah a Moute; SG JaKarr Sampson; PG Ish Smith.
Cavaliers: C Timofey Mozgov; PF Kevin Love; SF LeBron James; SG J.R. Smith; PG Kyrie Irving.
Injury Report
Cavaliers: C Anderson Varejao (Achilles) out.
Sixers: SG Jason Richardson (knee) out; SG Tony Wroten (knee) out; C Joel Embiid (foot) out.
Dribbles
1. These can be the toughest games of all for the Cavaliers. They're at home. They're playing a crummy team. It's Sunday afternoon. So where's the motivation?
2. Truth is, the Cavs will need to find some from within. Goodness knows, the Sixers won't be providing much, with their desire to keep right on tanking (not like they have much of a choice).
3. Mostly, the Cavs are coming off a rare defeat (at Brooklyn) with LeBron James, Kevin Love and Kyrie Irving all in uniform. So this is a good chance to blow out a lesser opponent and get the key guys some rest, perhaps for an entire quarter or more.
4. Despite Friday's loss, the Cavs still own the NBA's best record since Jan. 15. They have won 28 of 35 games since then. Had they started the season that way, people would've had to shut up immediately.
5. Now, all anyone can focus on is if Kevin Love will leave at the end of the season. But the idea that Love will depart from such a dominant situation is absolutely laughable -- and complete fiction. The Cavs would need to do a complete about-face and fall apart for Love to even consider playing anywhere else. My confident prediction: Not happening.
6. Love, of course, will always be tied to Andrew Wiggins. And man, I love Wiggins' game and have been impressed with how well he's doing with such a pathetic team in Minnesota. But let's be real here: The kid would be averaging about 4 points a game with the Cavs this year. And with Iman Shumpert and J.R. Smith, Wiggins wouldn't even play.
7. Anyway, enough about the terrible T-Wolves. Back to the best team in the NBA this side of the Warriors and Hawks. (And the Cavs will probably be better than both when it matters.)
8. By the way, why do we always call them the Sixers? How hard is it to type  and say "76ers"? I never understood that, but the team is mostly responsible. We as media and fans just blindly follow along. I say enough. Let's start our own club. From now on, we will call teams by their proper names. No more nicknames for nicknames. Isn't one nickname plenty?
9. As a guy who always types "Cavs," I guess I'm guilty as charged.
10. What would be the shorter version of "Heat?"
11. Can you tell I'm previewing a game that involves the Sixers (er, 76ers)? I'm writing about nicknames. All I know is watching this Philly team makes me really miss Allen Iverson.
12. I have a great Allen Iverson story that I'll share with you at some point. He once used me to help get him fined and suspended when he played for the Pistons toward the end of his career. I was happy to help. But again, that's a story for another day.
13. After Sunday's game, the Cavs don't play again until Thursday (at home vs. the Heaters). This is the stretch coach David Blatt spoke of when he said the players could rest between games in late March and early April.
---