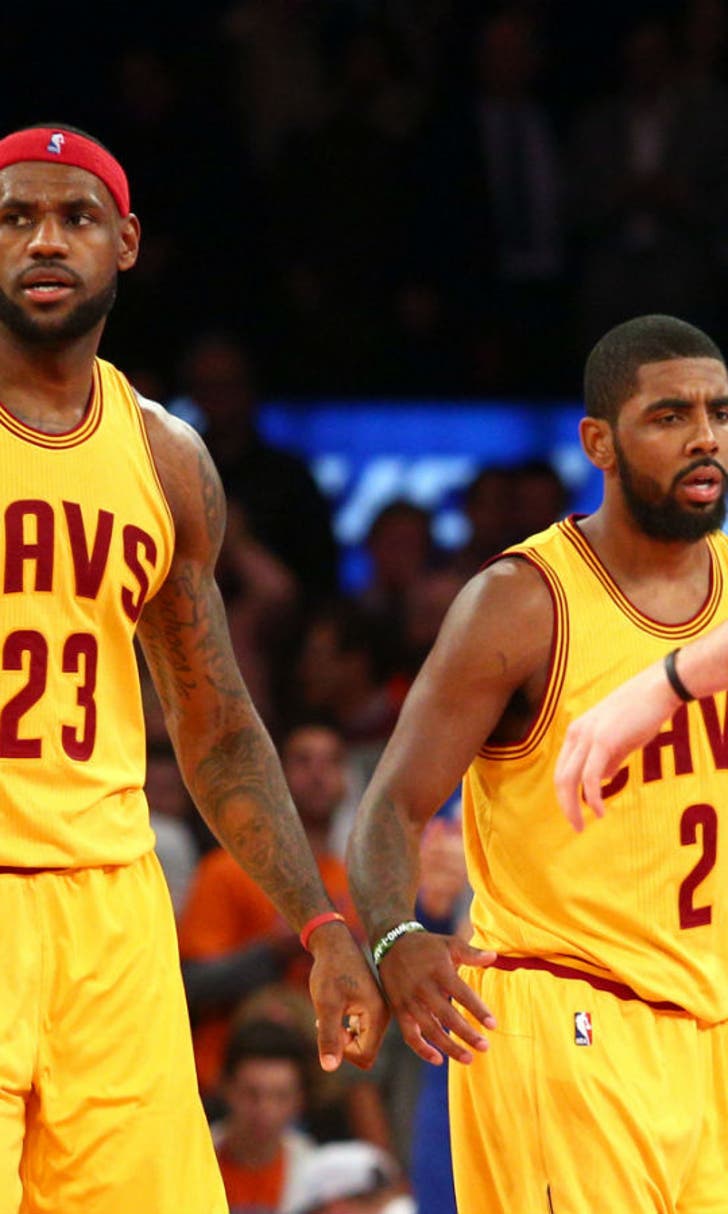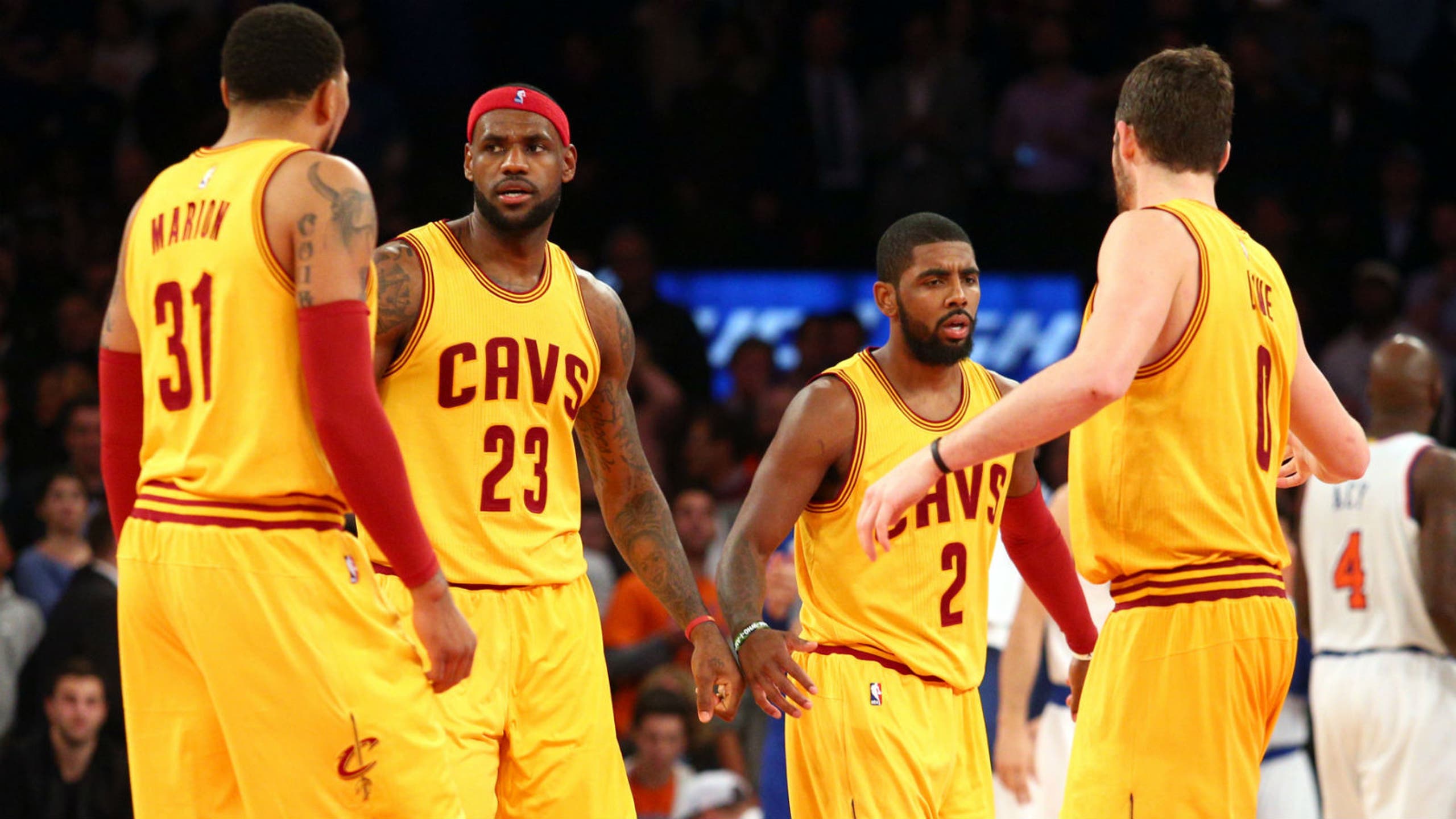 Dribbles: Cavs' rise shows they're getting message
BY foxsports • December 7, 2014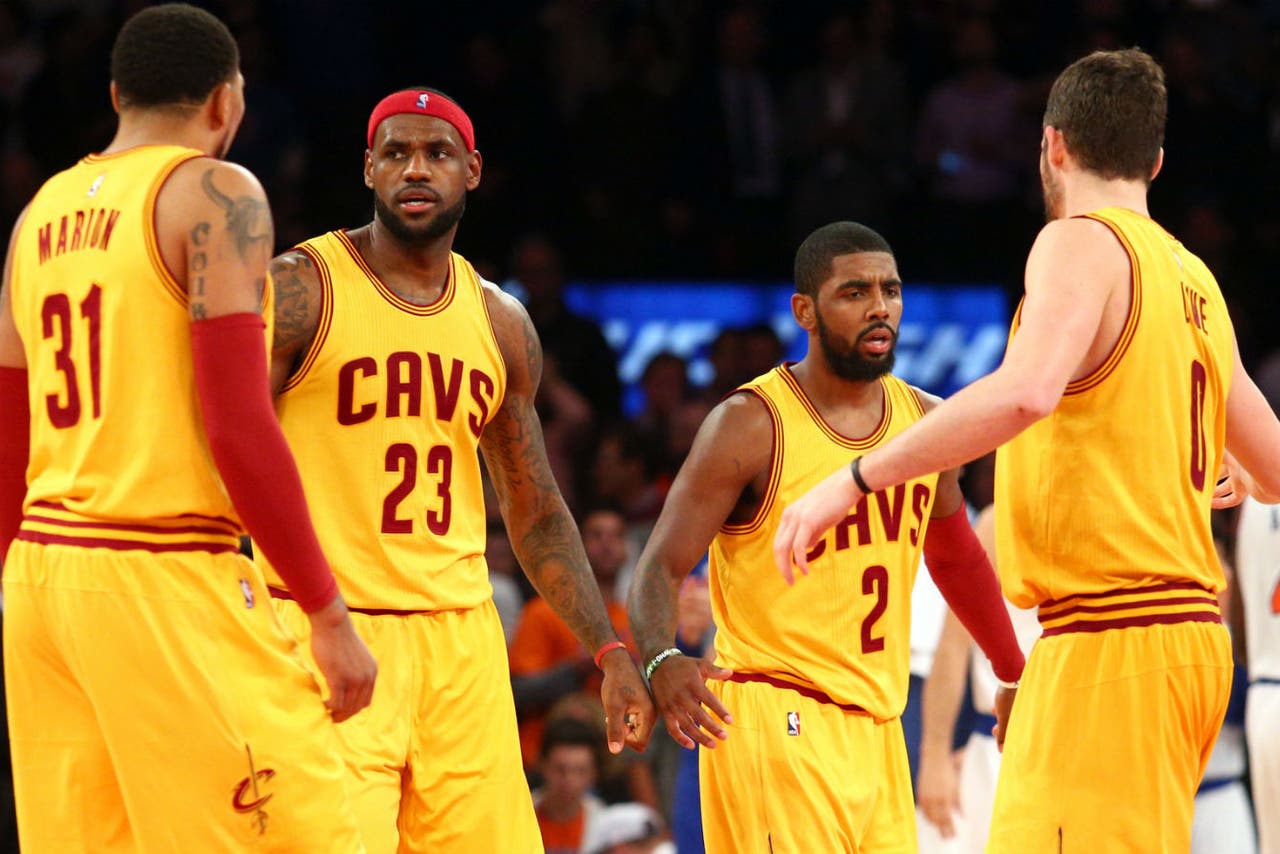 Some news, notes and random dribbles on the Cavaliers and NBA:
1. Let's start with the Cavs' winning streak. It's up to six after Friday's impressive victory over Toronto. I know you don't really care what I think most of the time, but just in case you're wondering, I thought it was the Cavs' best win yet.
2. As I've already written, everything was set up for the Cavs to lose. They won at New York the previous night, despite not really playing well. LeBron James and Kyrie Irving just sort of saved them at the end. So the game vs. the Raptors came on the second night of a back-to-back. It came on the road. It came against a team with the best record in the Eastern Conference. Oh, and after some travel issues, the Cavs didn't get to Toronto until 3:30 in the morning on the day of the game.
3. Yet they came out and attacked, played smart, and stayed aggressive on defense. I was most impressed with the defense. The fact they bent their knees and shuffled their feet with weary legs really showed something. Namely, that coach David Blatt's message about the importance of playing both ends is getting through to the players.
4. Of course, not to be discounted is the message of James. He too has been showing and telling his teammates how to get it done when it means the most. I really think that mentality, that edge, is rubbing off on many of his younger teammates -- such as Irving, Tristan Thompson and yes, Dion Waiters, who did a nice job shadowing Raptors guard Lou Williams.
5. Waiters is sort of at a crossroads as a Cavalier. I don't really have concrete evidence to support that statement. It's just more of a gut feeling. I've heard talk in league circles that the Cavs are open to moving him. But that seems more like wishful thinking from employees of opposing teams. As far as I know, the Cavs haven't made any calls regarding Waiters.
6. Then again, not everyone tells me everything. Some folks prefer to keep me in the dark. I understand and can even appreciate that. And now I'm rambling. (What else is new?)
7. Anyway, I just think the Cavs haven't figured out how best to use Waiters -- and he hasn't exactly assisted them in the process. He's mostly displayed the inconsistency of a guy who's playing for his third coach in three seasons. Sometimes, Waiters can fill it up, move the ball, and really get after it on D. Other nights, well, not so much.
8. That said, I sure wouldn't trade Waiters right now. You're not even at the quarter mark of the season. Plus, the Cavs (11-7) have won six straight, so things are going well. Why shake it up? Give it some time, let things play out a little, and don't force it. There's plenty of time for a roster move. Just make sure you really want to make one before doing anything drastic.
9. Not sure why I got on my Dion Waiters Soapbox. And based on what we've seen so far, there's no reason to doubt Cavs general manager David Griffin. Just the opposite, actually. But the Waiters Watch is an interesting aside to a season that's starting to come together.
10. Next up for the Cavs: Monday at Brooklyn. And the Nets (8-10) can't seem to turn the corner. They beat the world champion Spurs in overtime, then got drilled by the Hawks at home two nights later.
11. Making matters worse was Sunday's news about Nets center Brook Lopez, an All-Star type of guy when healthy. But an MRI revealed Lopez has a strained lower back. He is out Monday vs. the Cavs and expected to miss at least the next four games.
12. Veteran small forward Andrei Kirilenko is also out -- for no other reason than the Nets are trying to trade him. The Cavs supposedly were interested, but it doesn't sound like it got very far. Instead, the Deseret News in Utah reported Kirilenko may soon be headed to the Jazz.
13. Another report said the Cavs are interested in Grizzlies forward Tayshaun Prince. He's 34 years old and his game is on the decline -- but he could still offer some defense and know-how. He won a championship 10 years ago with the Pistons, too. So no reason to doubt the report. It would make sense for the Cavs to have an interest. Prince could likely be had for cheap since the Grizzlies are barely using him. (Although they sure seemed to be showcasing him over the weekend.)
---