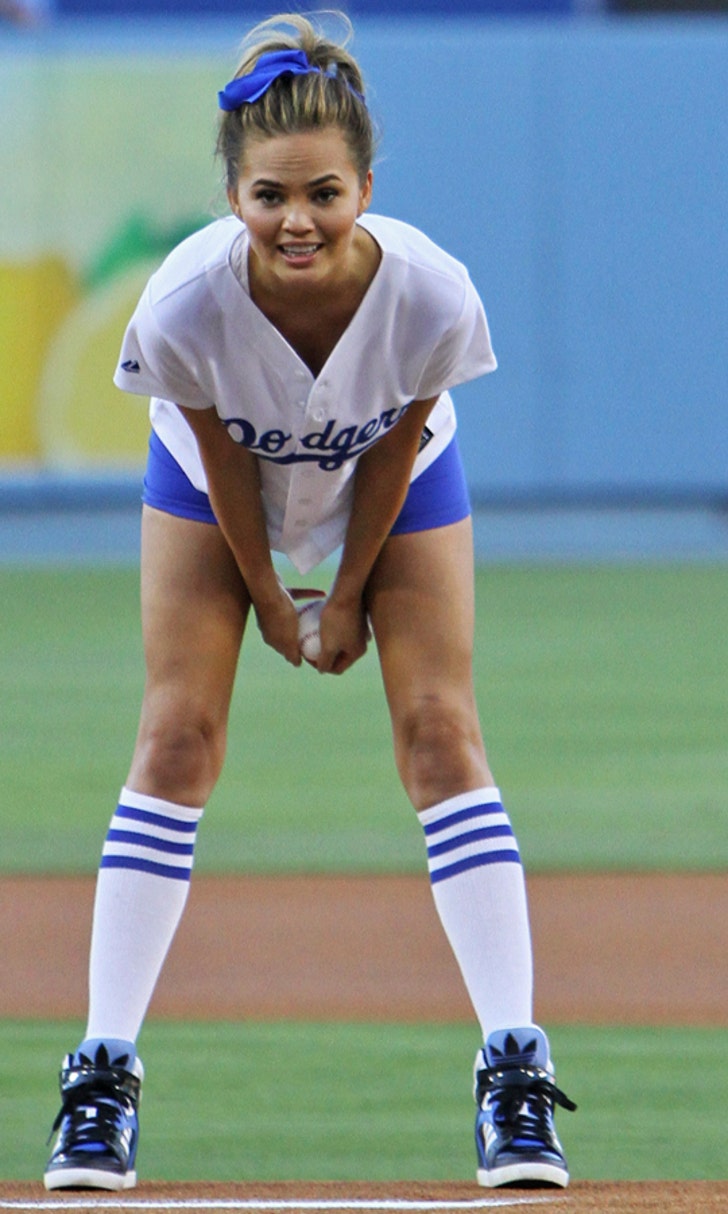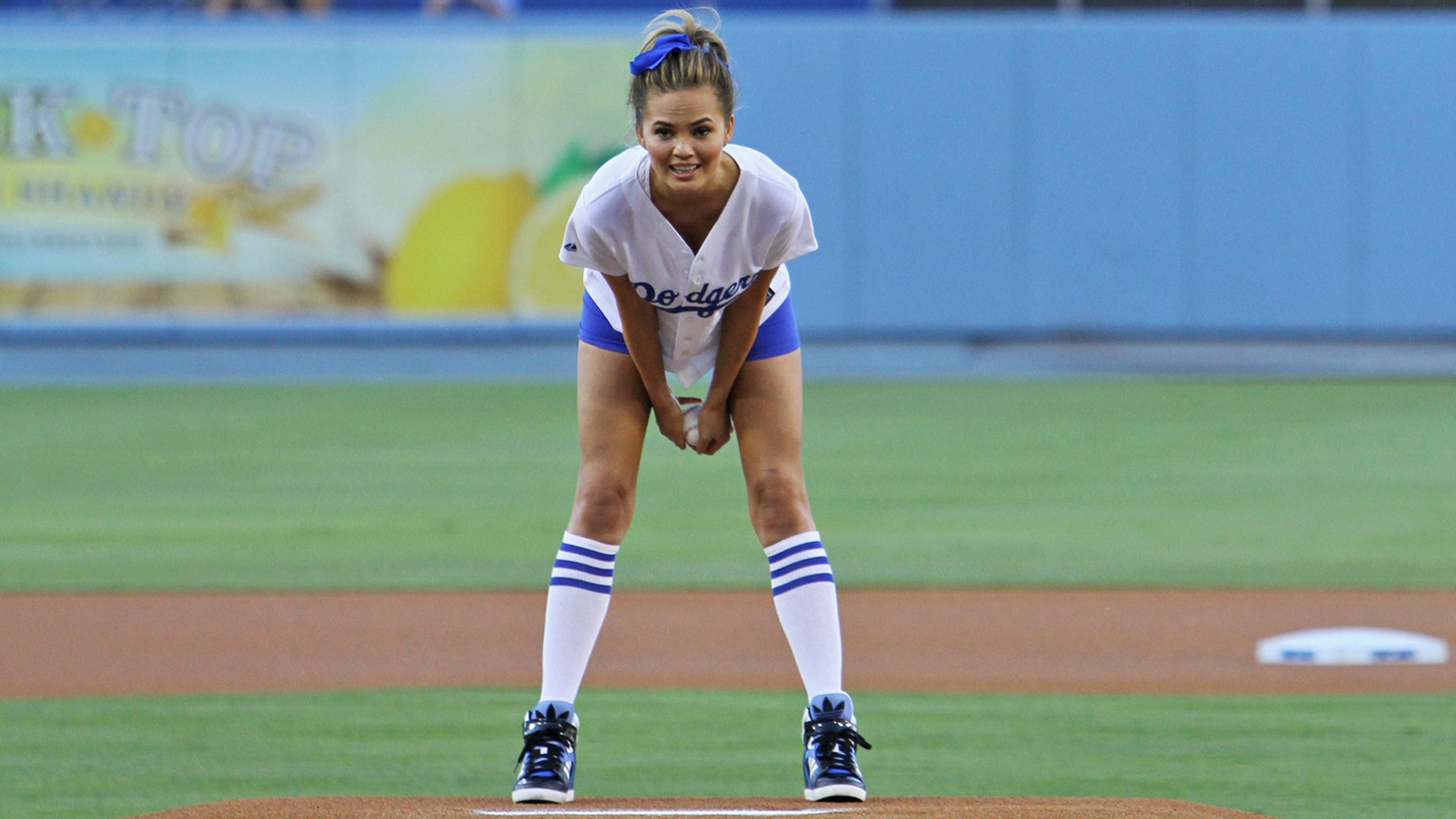 Drew Butera's first-pitch experience with Chrissy Teigen was 'most interesting'
BY foxsports • August 6, 2014
ANAHEIM, Calif. -- There are two words Dodgers catcher Drew Butera used to describe his Tuesday night encounter with Sports Illustrated swimsuit model Chrissy Teigen: "most interesting."
Butera was behind the plate before game two of the Freeway Series to receive Teigen's first pitch. 
The Dodgers' catcher caught Teigan's pitch just off the plate. 
Excited she hurled a near strike and was able to make it reach from the rubber, Teigen ran off the mound and jumped into Butera's arms.
"I wasn't expecting it at all," Butera said. "You never really know what's going to happen with first pitches so, a little bit surprised, yeah."
Those close to Butera were excited upon hearing he was going to take the first pitch from Teigen. The Butera's sister and girlfriend both are huge fans of the swimsuit model.
Butera, on the other hand?
"Honestly, not really (a fan)," he said. "She's a pretty girl, no doubt but, I don't know, maybe I'm the only guy in the world who'd say that. No doubt she's pretty but, maybe, not my style."  
Butera's a smart man. His style? 
"My girlfriend's my type," he said matter-of-fact.  
Maybe she's not his "style," but that didn't stop Butera from acknowledging Teigen's beauty and her execution of Tuesday's first pitch.
"(It was) a lot better than 50 Cent," he said.
---