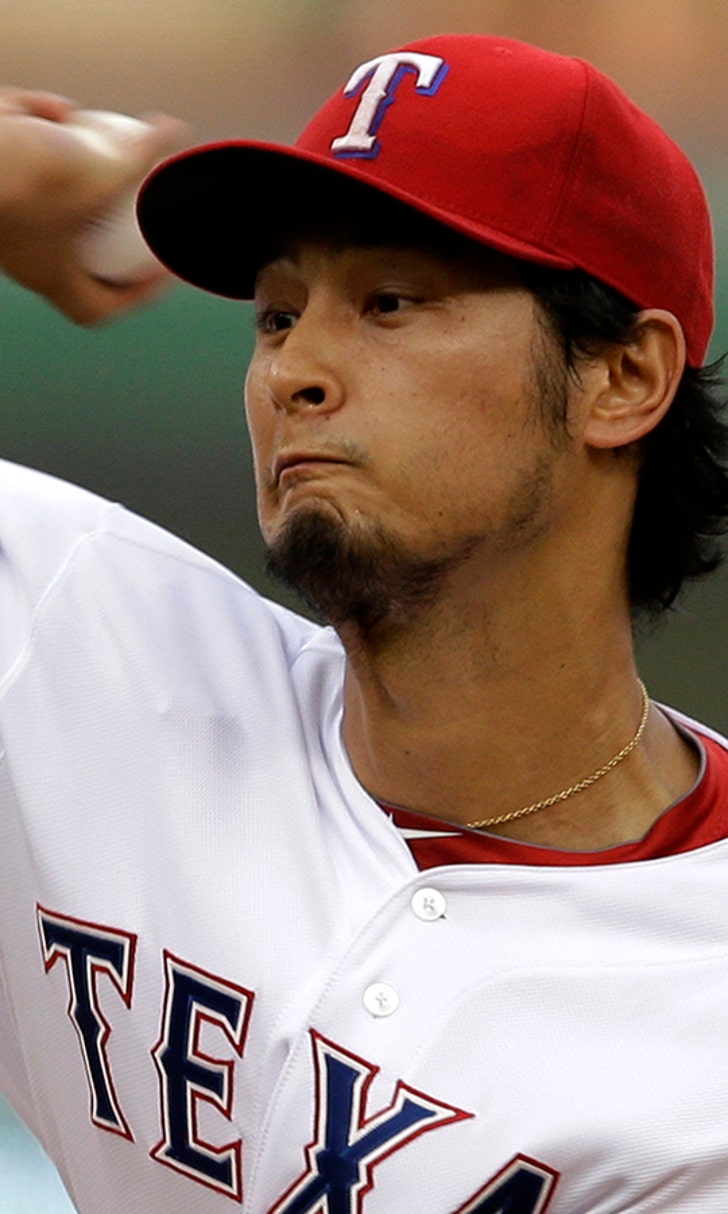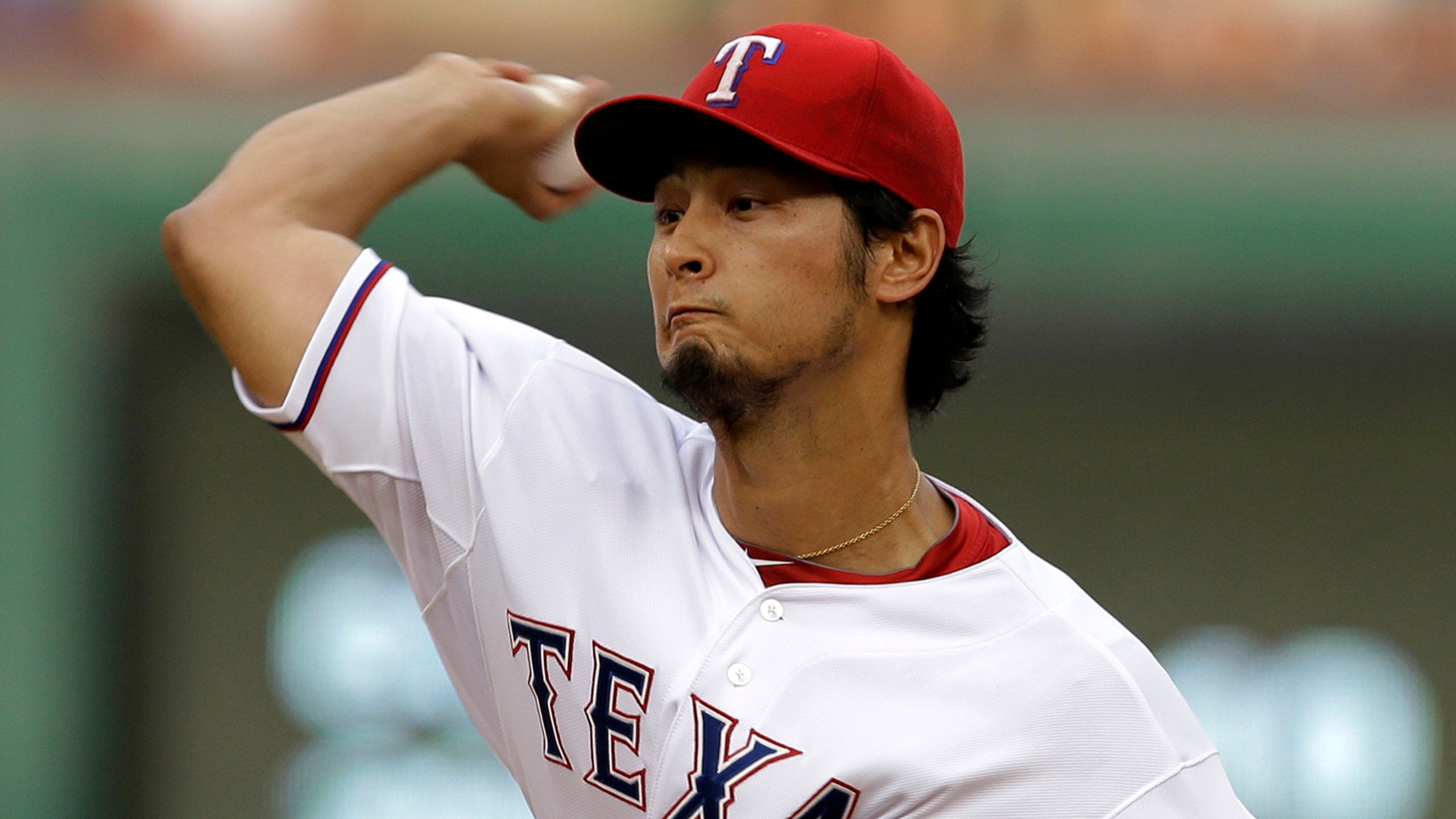 Down & out: Yu to DL, Tulo done for season
BY John Halpin • August 14, 2014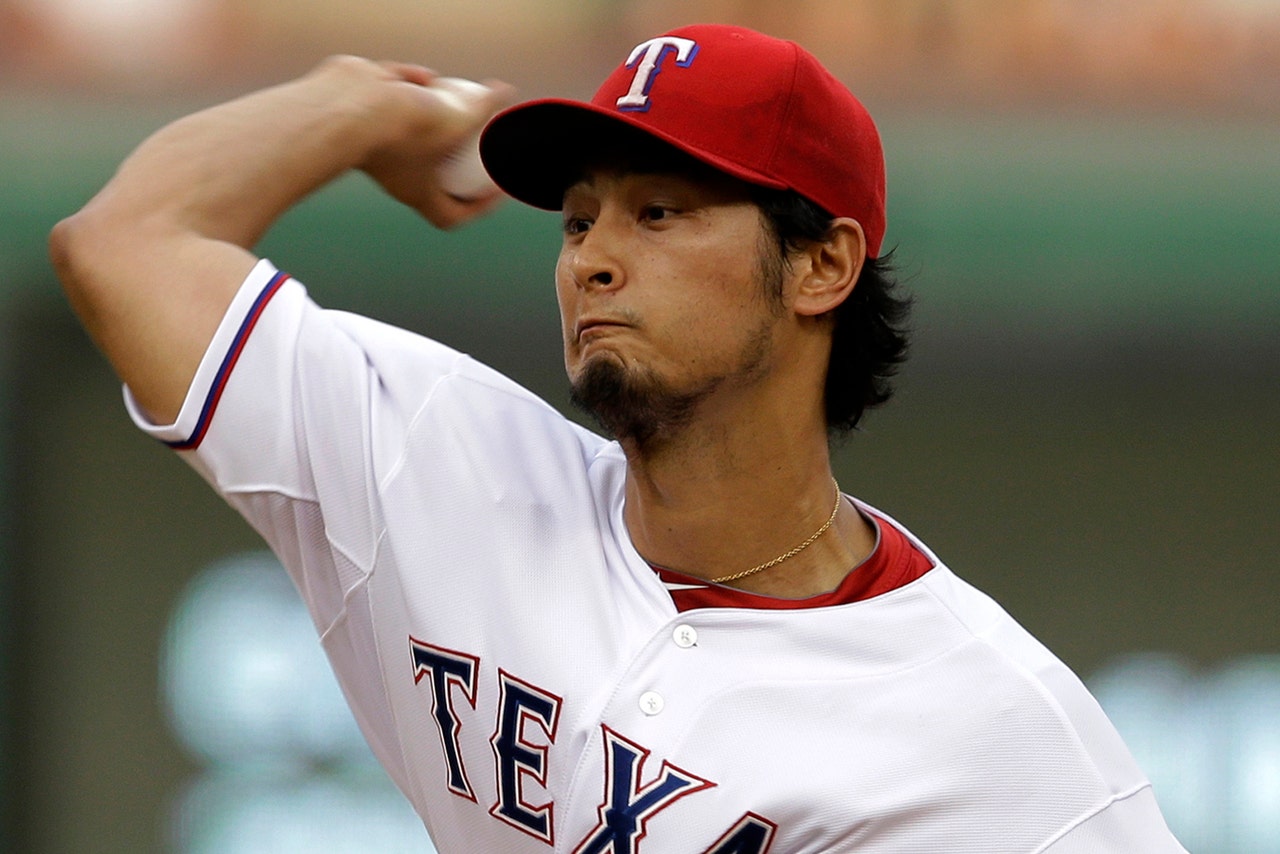 The Rangers have placed ace Yu Darvish on the DL with elbow inflammation, and he'll have an MRI today. The Fort Worth Star-Telegram reports that Darvish's issue is flexor pronator tendinitis, and has nothing to do with the all-important ulnar collateral ligament (the one that usually requires Tommy John surgery). Rangers GM Jon Daniels suggested Wednesday that Darvish would continue pitching if the team was still in contention. We should know more later today, so keep your fingers crossed if you own Darvish.
Related note: I traded away Darvish in my AL keeper league on Monday. I feel terrible ... sort of.
Wednesday's studs & duds
Stud: Rays SP Chris Archer threw seven scoreless innings, giving up one run and striking out 12. 
Stud: Jason Vargas of the FIRST-PLACE KANSAS CITY ROYALS shut out the A's on three hits.
Dud: I know that nobody owns - or has ever heard of - Rangers SP Miles Mikolas, but he warrants a mention here after giving up 10 runs to the Rays.
News & notes
The bad news just keeps on coming for the Rockies. SS Troy Tulowitzki will have hip surgery on Friday and miss the rest of the season, while OF Carlos Gonzalez's knee has gotten worse, and his season is in jeopardy as well. These guys have been out for awhile, so you've replaced them already, but please note that Tulo's real-life replacement, Josh Rutledge, is still owned in just 2.9 percent of FOXSports.com leagues. Rutledge has been slumping this month, but when he plays in Coors Field, he'll probably help you.
Dodgers SP Hyun-Jin Ryu left Wednesday's game with a strained right glute - heh-heh, heh-heh-heh - and it's unclear if he'll make his next start.
Brewers SP Kyle Lohse left Wednesday's game with a sore ankle, and could be in danger of missing a start.
The Orioles placed 3B Manny Machado (knee) on the DL, and hope to have him back by August 27.
Nationals OF Jayson Werth will "miss the next two or three days" after getting a cortisone shot in his right shoulder, according to the Washington Post.
Red Sox OF Yoenis Cespedes left Wednesday's game with a bruised right hand, but it doesn't sound serious. In other Sox' news, Koji Uehara got Wednesday night off because he had pitched in four of the previous five games, so don't read anything into Ed Mujica's save.
Padres SP Andrew Cashner gave up a couple of home runs in a Wednesday rehab start. But as long as he got through it healthy, it doesn't matter. The Padres are hoping to get Cashner back by next weekend.
Yankees SP Masahiro Tanaka (elbow) threw 10 pain-free pitches off flat ground on Wednesday, and thinks he still has a chance to return this season. "A chance" isn't something you should count on, though.
In other Yankee news, C Brian McCann (concussion) is targeting a Saturday return from the DL.
Minor-league news: Twins' blue-chip prospect Byron Buxton suffered a concussion during an outfield collision on Wednesday. Buxton was unconscious on the field for 10 minutes, according to the St. Paul Pioneer Press. We should learn more today about Buxton's condition.
Streaming starters
Bartolo Colon pitched well on Wednesday, so we're up to 73-48 for the season. Today's pick is Milwaukee's Mike Fiers (1.5 percent owned) at Wrigley against the Cubs, while Friday's selection is Yankee ace Brandon McCarthy (30.6 percent owned) at Tampa. In Wednesday's blog post, Rubby De La Rosa was listed as today's pick, but he's not pitching until Saturday, and I confused him with Jorge De La Rosa, and ... sorry for the mistake.
See you back here tomorrow morning.
---