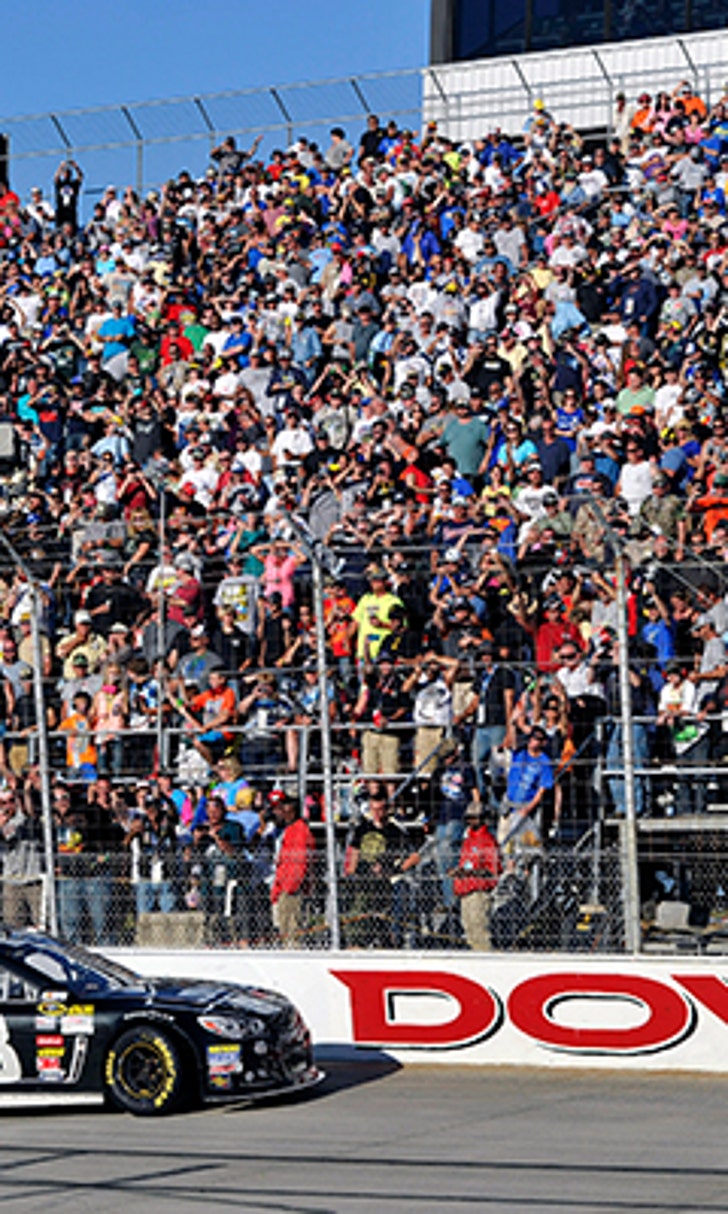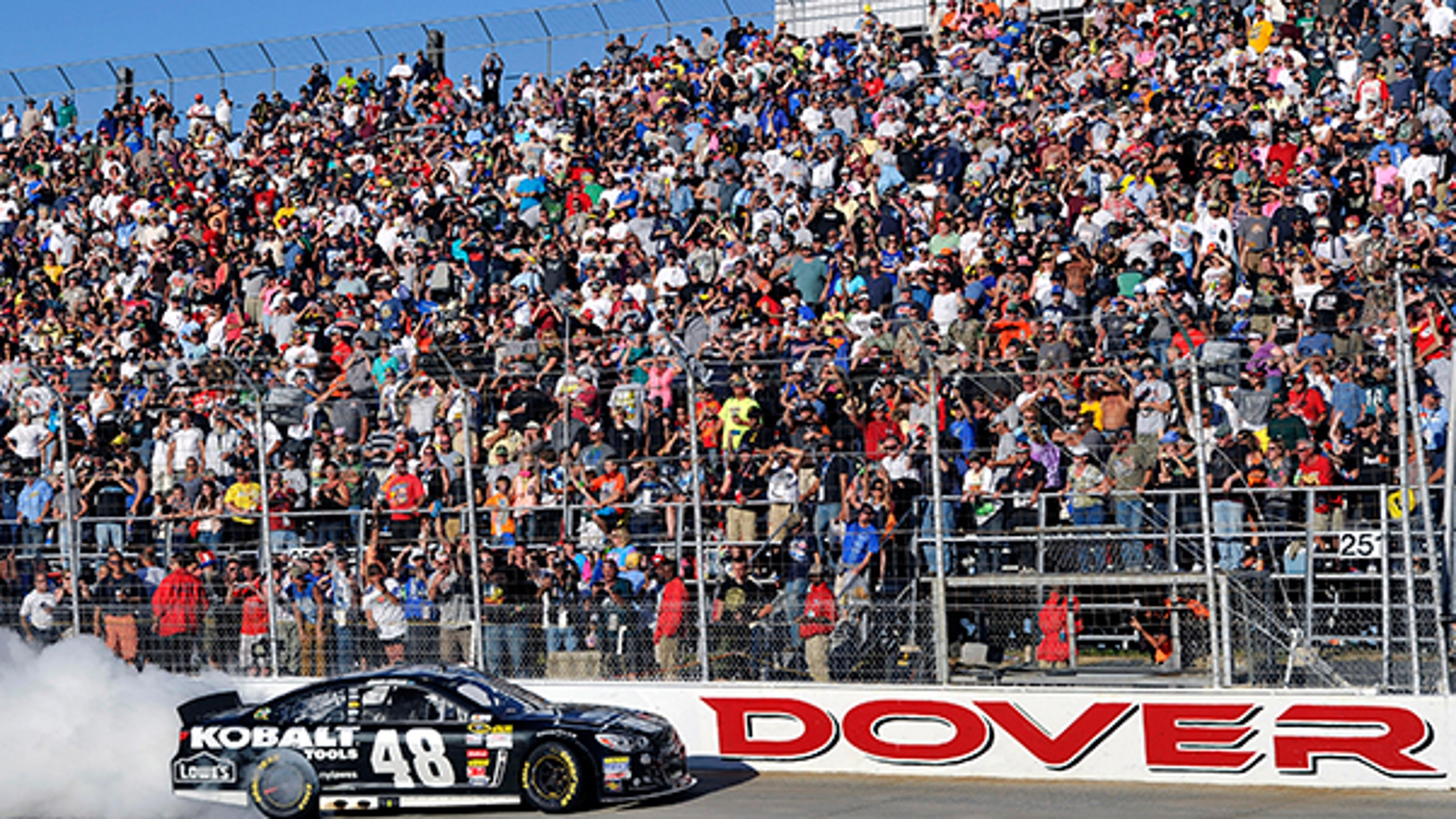 Dover Wrap-Up: Johnson Crushes The Hopes Of Junior Nation
BY foxsports • September 29, 2013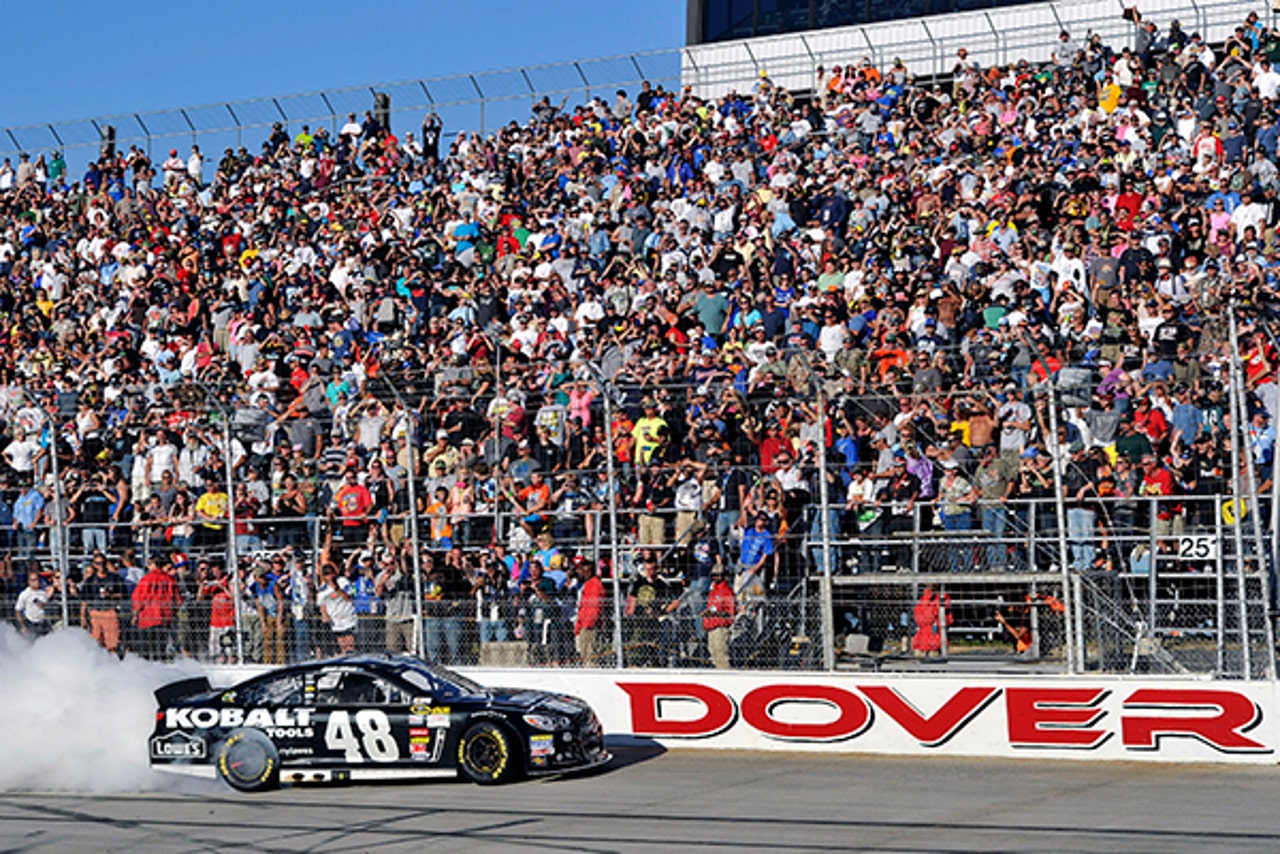 Jimmie Johnson does a burnout after winning Sunday's AAA 400 at Dover International Speedway.
Junior Nation was on their feet. Dale Earnhardt Jr. had four fresh tires, race leader Jimmie Johnson only took two.
With 26 laps to go, surely Dale Jr. could chase down his teammate and score his first win of the season, right? Wrong. 
The heavy right foot of Jimmie Johnson came through, kicked the legs out from under Junior Nation, and made history in the process. Scoring his eighth win at the Monster Mile, Johnson surpassed Bobby Allison and Richard Petty as the all-time winner at Dover. 
Junior fans, were not too happy with what they saw -- and neither was their driver. 
Can anyone say team orders? Junior had the dominant car and 4 fresh tires with 25 to go. WTF??? #DaleJr #NASCAR

— Brent Sheridan (@brent_sheridan) September 29, 2013
While Junior Nation wailed, the accolades poured in after Johnson's dominant performance. 
With the weekend off, many of IndyCar's biggest names were focused on the Dover race and couldn't help but be impressed with Jimmie Johnson. 
Despite coming up short, Earnhardt Jr. was the first driver to congratulate his teammate in victory lane.
Keep those heads up, Junior Nation. Your driver isn't ready to hit his head against the wall, and neither should you. 
"I feel like in the last couple of weeks, we've been able to really show what our team's capable of," Earnhardt Jr. said. "We've been really quick on the (time) sheet every day, fast in practice. The changes we're making, everything seems to be working right, going in the direction you want. I feel like when we get it right, we can compete and we can win."
Don't think missing out on the win isn't frustrating for the fan-favorite, though.
"That's real disappointing there; but Jimmie is really that fast," Earnhardt Jr. said. "I thought we might be able to get to him and I was definitely going to do whatever I could to win if I could get within reach. I just couldn't get to him. So, I'm just real disappointed."
Jr. drove his ass off, folks. And at the very least, that'll make his Wrangler jeans fit a little bit better. #nascar #dover

— nascarcasm (@nascarcasm) September 29, 2013
---