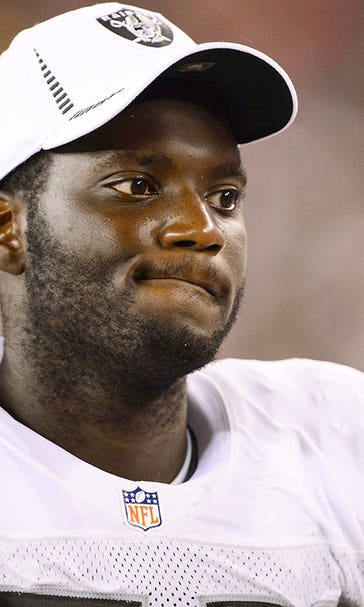 Don't expect Rolando McClain to be the answer for Cowboys
BY foxsports • July 2, 2014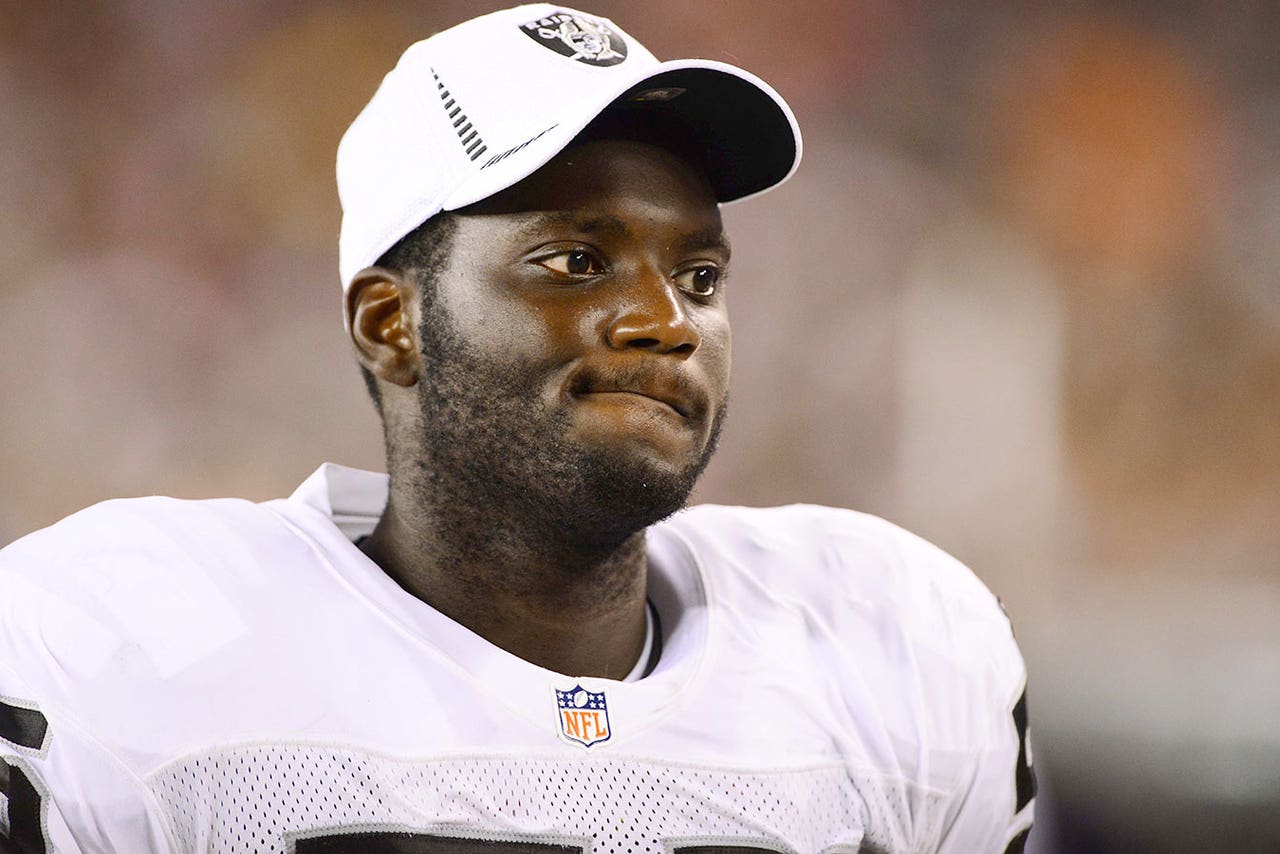 The Cowboys are so desperate for a middle linebacker they have traded for a player that has retired from football three times before turning 25. By all accounts, former Oakland Raiders first-round choice Rolando McClain is a ticking time bomb.
But hey, he's a candid time bomb. Here's what he told ESPN The Magazine in a story last year that chronicled his stormy post-college career: "I felt like Aaron Hernandez, like I just wanted to kill somebody," McClain said in an interview in Oct. 2013.
It will take more than that disturbing revelation to discourage Jerry Jones. He has had several brushes with the law, which led to his availability. The Cowboys did have to send a sixth-round draft choice to the Ravens for McClain. I was a bit surprised to hear the Ravens still owned his rights since he retired from the team in May 2013 and then again this past April.
I see some folks talking about this being a low-risk high-reward proposition. To me, there's no reward in trading draft picks for people that don't want to play football. Surely the Ravens and McClain have to be surprised by the Cowboys' interest.
This sounds like a favor Jason Garrett is doing for his former boss Nick Saban, who coached McClain at Alabama. Saban probably believes that McClain is mentally prepared for another shot at the NFL. McClain was the eighth overall pick in the 2010 draft. For a player who needed constant structure, the Raiders were likely a poor fit.
Ravens GM Ozzie Newsome's relationship with his alma mater Alabama and Saban led him to give McClain two fresh starts. But here's how McClain explained his second departure from the Ravens this past April: "I gotta follow my heart. It ain't football," McClain texted to ESPN. "If football made me complete I would play. But whenever I think of it my heart pulls me away from whatever reason. ... This means I'm done."
FOX SPORTS DAILY
COWBOYS EDITION
Cowboys News To Your Inbox!
*By clicking "SUBSCRIBE", you have read and agreed to the Fox Sports Privacy Policy and Terms of Use.
Now the Cowboys are poised to give McClain yet another opportunity. This sends the message to players such as Justin Durant and DeVonte Holloman that the Cowboys have little faith in them. They see the Cowboys trading for someone incredibly unstable.
The Cowboys have had success with reclamation projects before, but this feels more like desperation. McClain hasn't played a down since Nov. 2012. He showed up at a workout with the Ravens recently late and out of shape. This is not a player you can count on.
Saban had a lot of success with McClain because he provided structure for him. The NFL seemed to overwhelm him. Judging by his off-the-field issues and lack on conviction as a player, this sounds like a mistake.
This is a troubled young man who has blown most of his opportunities since leaving Tuscaloosa. If he had no desire to play football in late April, what has changed?
This is the Cowboys grasping for a semi-marquee name on the cheap. If McClain makes it through the first week of training camp, I'll be shocked.
Garrett's devotion to Saban is apparent. Otherwise, this move makes no sense.
I'd err on cautious side and begin preparing for McLain's retirement party.
---