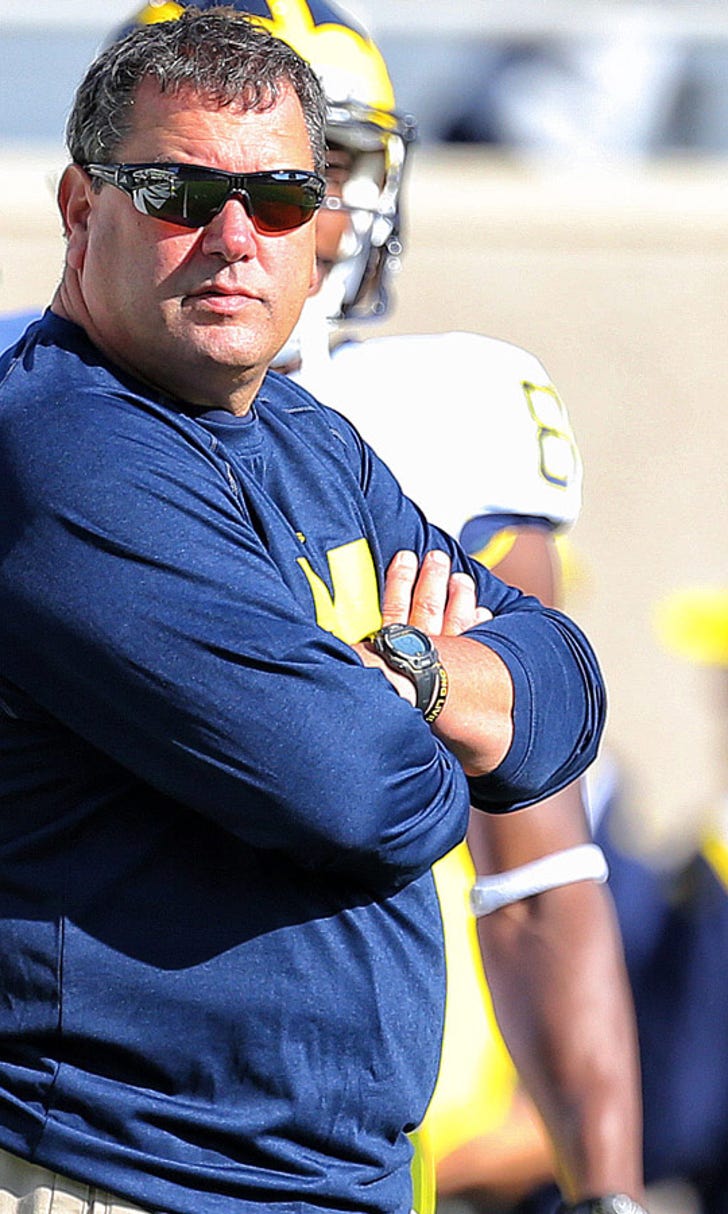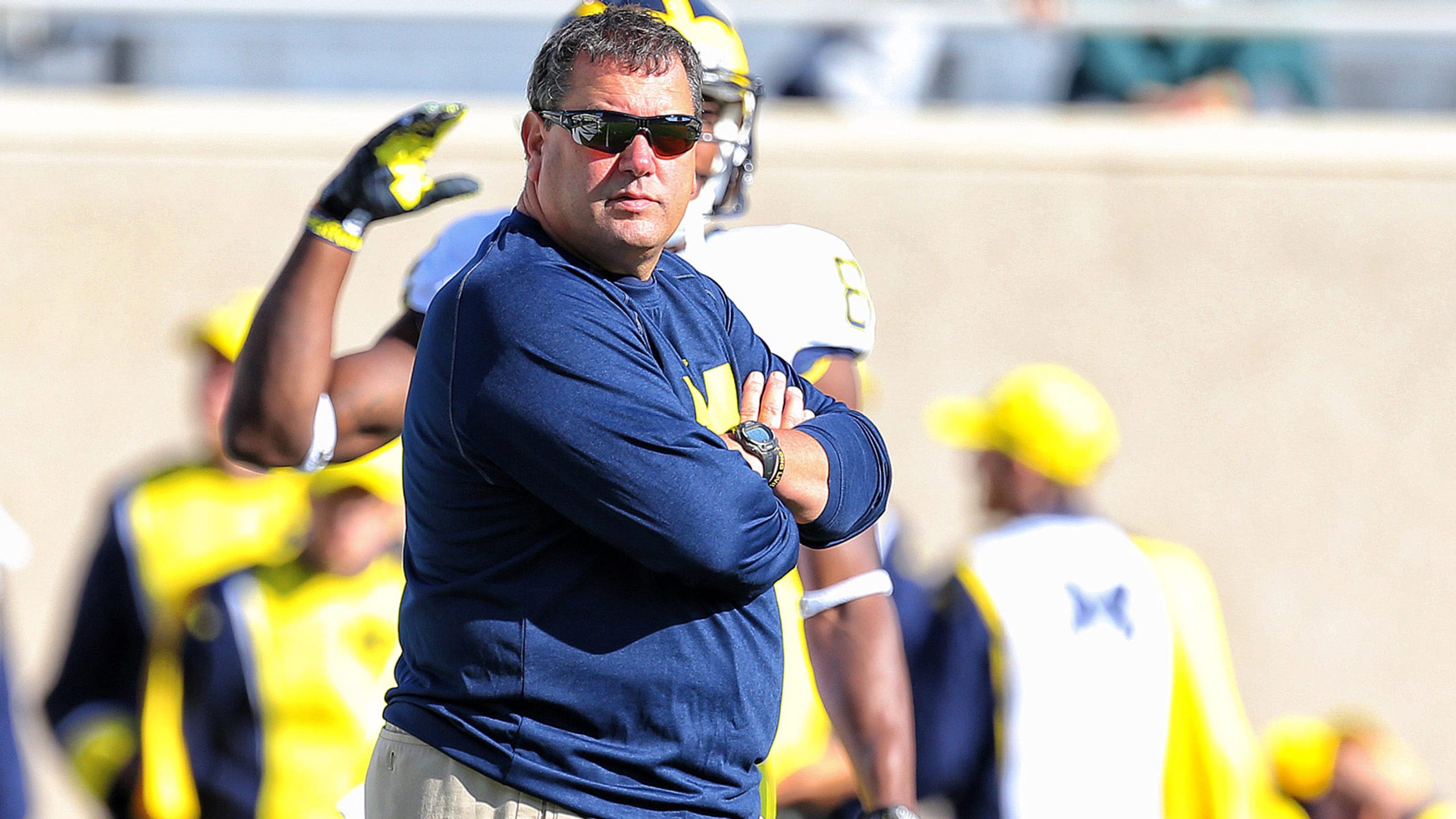 Domestic abuse not tolerated by Michigan, Hoke
BY foxsports • November 17, 2014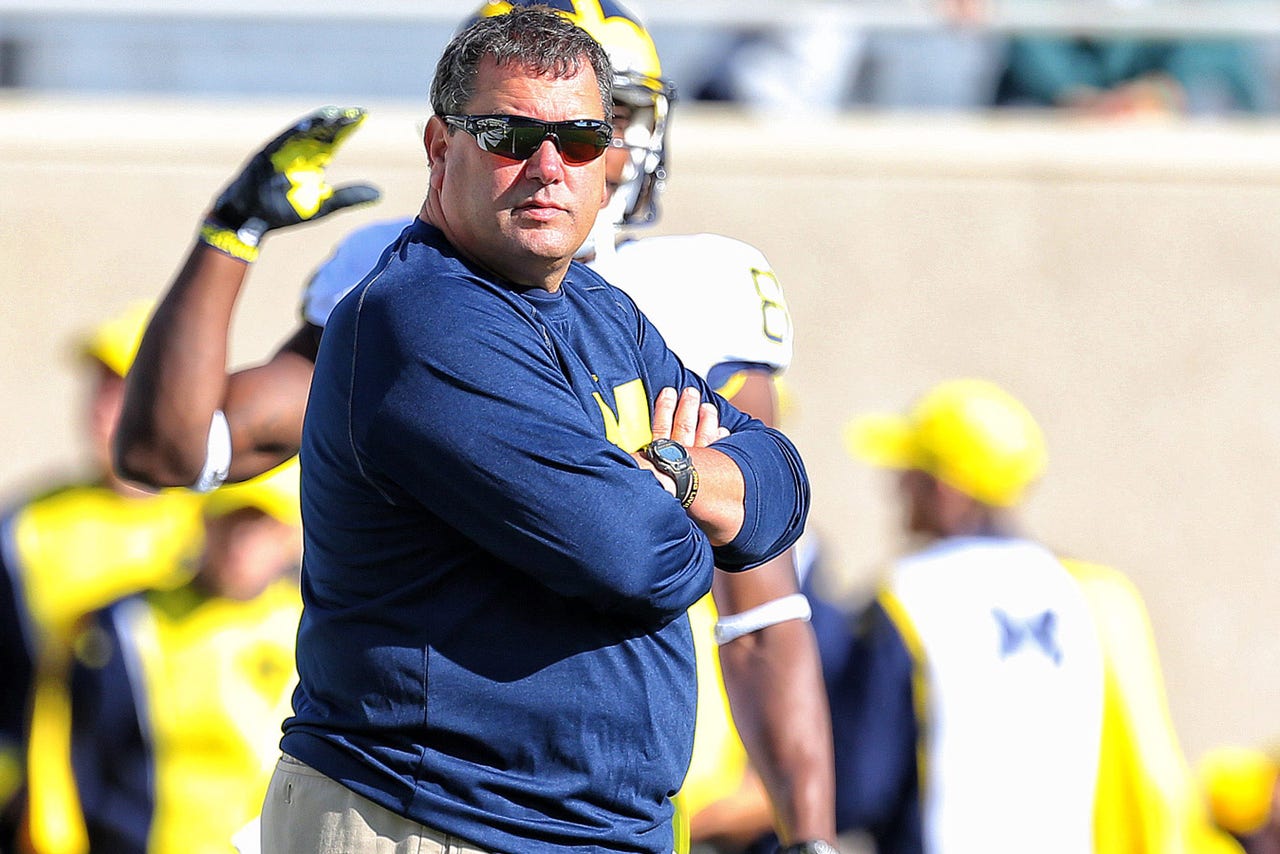 ANN ARBOR, Mich. -- Twelve Michigan seniors will be playing their last home football game Saturday, but it was the 13th, defensive end Frank Clark, who was the main topic of discussion at coach Brady Hoke's Monday press conference.
Hours before he met the media, Hoke issued a statement dismissing Clark, 21, who was arrested Saturday in Ohio and charged with one count of domestic violence and one count of assault involving his girlfriend.
"After getting all the facts that I could get, I made the decision to dismiss Frank Clark from the program," was how Hoke began his session with the media. "What has been reported is unacceptable. It's not what we want here or associate with our program.
"In the statement, I talked about it being tragic, and domestic abuse is tragic. It's tragic on a national scale. Obviously, it's somewhere in our society and we all need to do something about it."
Hoke continued saying that -- because he's a husband, a father (he has a 29 year-old daughter) and a brother to two sisters -- domestic violence and the treatment of women are issues that he addresses with the Michigan football team throughout the season.
And the message to his players is a simple one: Domestic abuse will not be tolerated.
It was around 8 a.m. Sunday when Hoke received the news about Clark, and his first reaction was to make sure to get both sides of the story "because there are always two" and to make sure he acquired as much information as he could about the incident.
After what has transpired this season at Michigan, Hoke wanted to make sure that he had all facts and, that from a procedural aspect, everything was done correctly before he decided to dismiss Clark.
This isn't the first time Clark has run afoul with the law. Back in 2102, he pled guilty to a felony home-invasion charge, but Hoke gave him a second chance.
When asked if he felt burned by giving Clark a second chance, Hoke said that he didn't feel burned. If anything, he felt disappointed -- as if he failed.
"That's why I got into coaching: to help develop kids.," Hoke said. "I had a coach that cared about me -- cared about me -- not just as a player."
If it sounds like Hoke is at wits end after what has been a tumultuous season for him, you would be missing the point.
He wants to build young men into solid citizens. When something occurs that impedes that process, he takes it hard. As cornball as it might sound, he truly believes that his players are his sons.
Hoke hasn't talked to Clark yet, but he's looking forward to the conversation. He will still be there for Clark.
"Frank is going to deal with significant consequences," Hoke said. "But at the same time, I am going to support Frank to get back on his feet and to keep growing as a man."
He then talked about how he doesn't let anything distract him from his commitment of coaching Michigan's 115 players. The Wolverines play Maryland next, and a victory makes them bowl eligible.
But that fact was secondary on Monday.
"Look, I do know we're doing the right thing for these kids in this program," Hoke said. "And the harsh reality of it is that I did the right thing today."
---