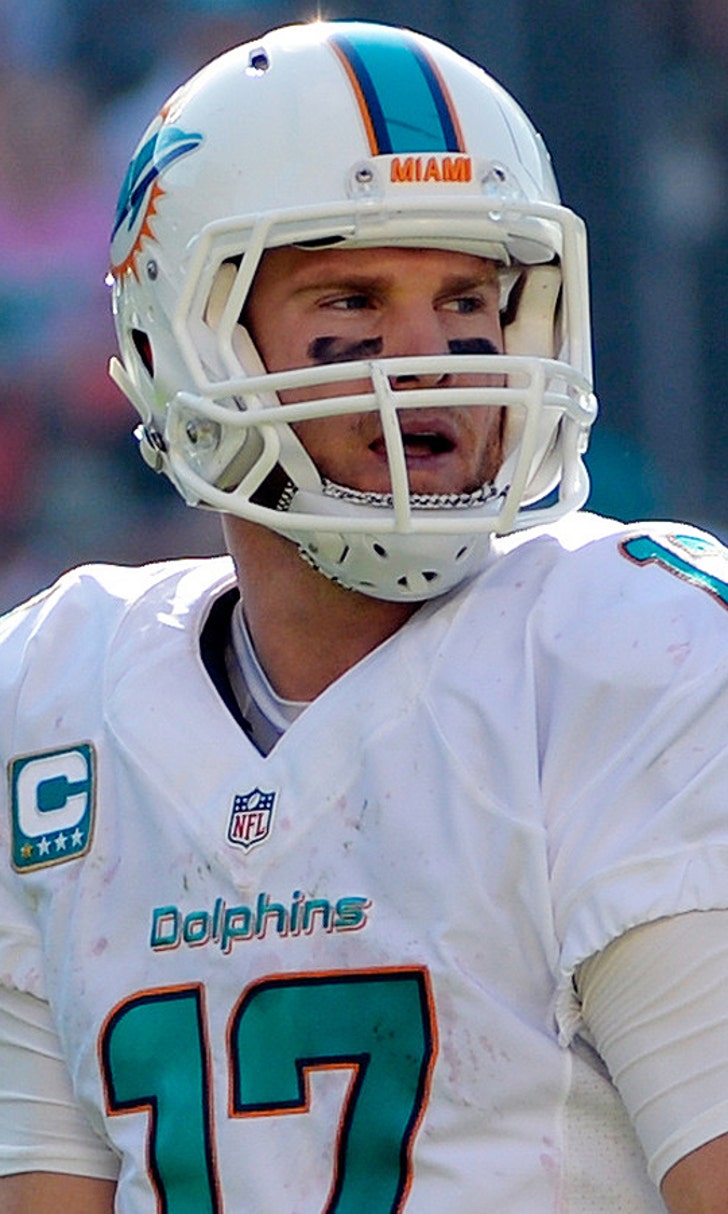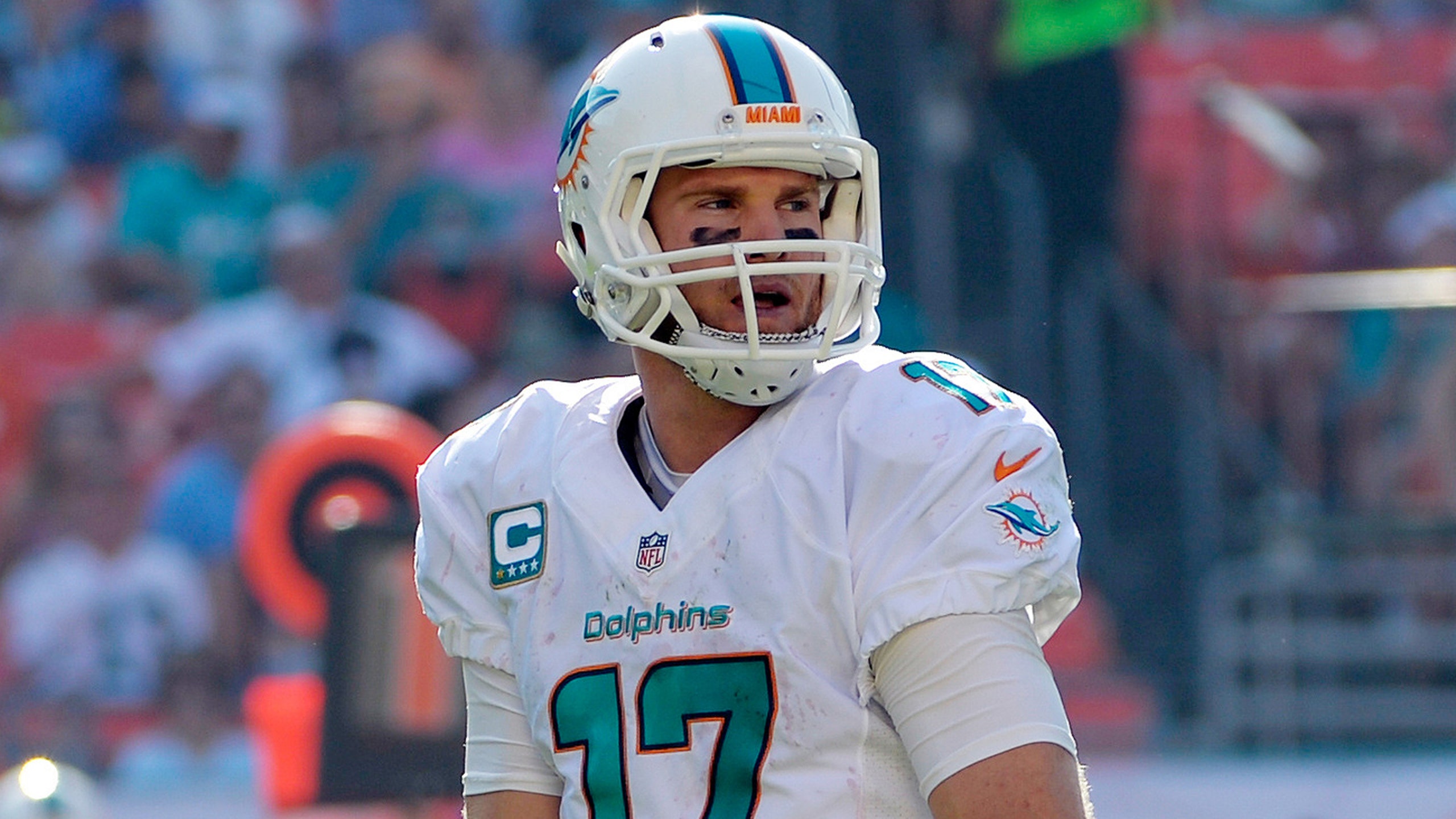 Dolphins' playoff hopes in danger after frustrating loss to Ravens
BY foxsports • December 7, 2014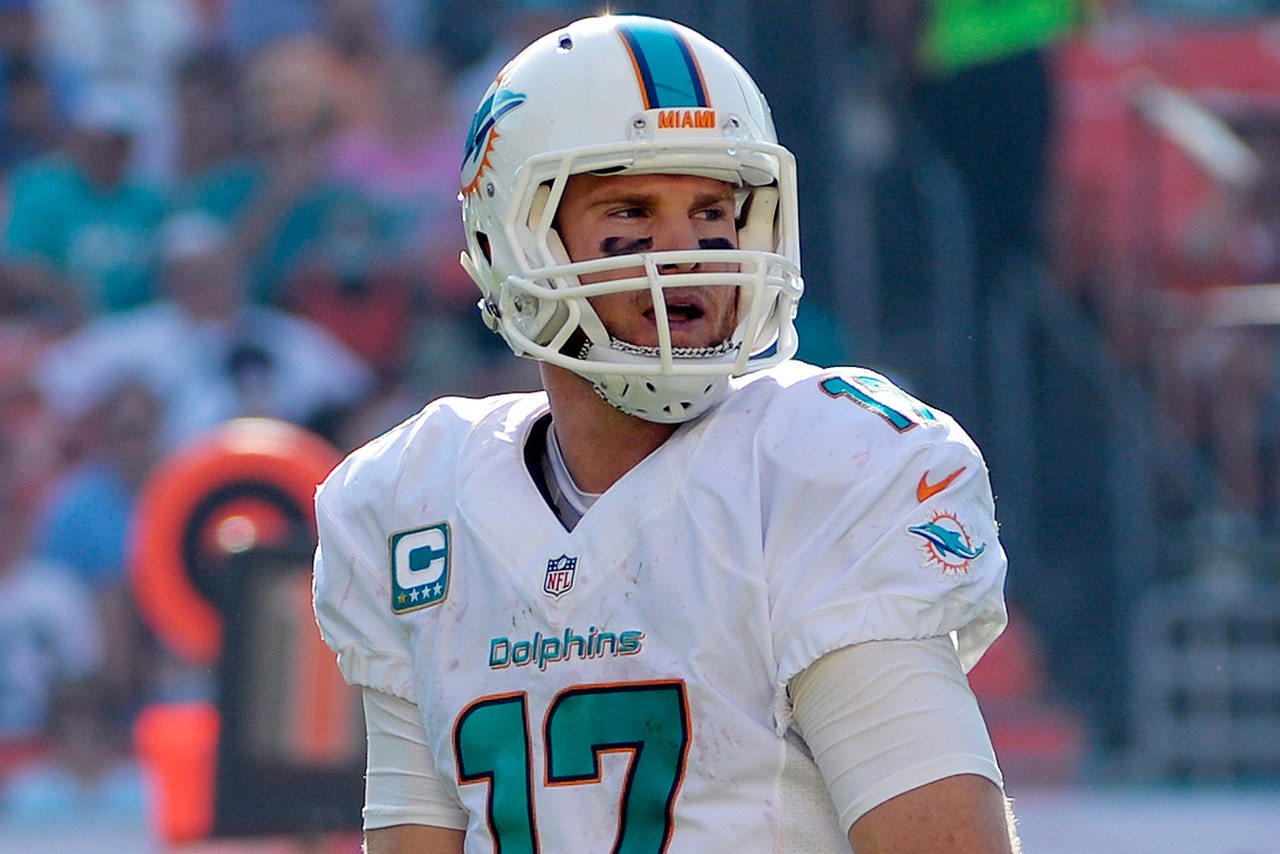 MIAMI GARDENS, Fla. -- The Miami Dolphins locker room fell silent after a heartbreaking 28-13 loss Sunday to the Baltimore Ravens pushed them one game closer to the brink of playoff elimination.
The harsh reality of their situation beginning to sink in, some players meandered around while others tried to find the words to explain Sunday's unfathomable collapse to the droves of media in search of answers.
In a game heralded by several Dolphins players as a make-or-break matchup if they hoped to return to the playoffs for the first time since 2008, Miami fell short.
"It was an opportunity we let slip," said Dolphins quarterback Ryan Tannehill, who finished the game with 227 passing yards and one touchdown in defeat. "We still have to keep fighting. This team is full of fighters. We'll find a way to respond and come back and do the best that we can do the rest of the year.
"Whatever happens, happens. I don't think the door is completely shut at this point and we can still control how we play in our next game."
To say Miami let victory slip through its fingers, however, is an understatement and doesn't paint a proper picture of just how quickly the team's fall transpired.
Jumping out to an early 10-0 lead --€" their highest scoring first quarter since Sept. 15, 2013, and without question their best start of the season -- Miami looked to have complete control over a Baltimore team still reeling from the four-game suspension of Pro Bowl defensive tackle Haloti Ngata.
Then, as the final minutes of the second quarter began to dwindle, everything changed and Miami's fortunes took a turn for the worse.
With 3:08 left in the first half and the ball on their own 3-yard line, the Ravens and quarterback Joe Flacco marched 97 yards down field in 12 plays for a game-changing touchdown pass to wide receiver Steve Smith. The drive took only three minutes and six seconds and cut Miami's lead to 10-7 heading into halftime.
From that point on, the Dolphins were a different team. They were outscored 21-3 in the second half and never came close to regaining any sort of momentum.
"Yeah, we had the momentum. We had one drive that kind of stalled and they came back and ran a two-minute drill and went all the way down the field, and they kept that momentum for the whole, entire game after that," Dolphins wide receiver Mike Wallace said. "So, from the two-minute drill, when they got the ball and went 97, 98 yards to end the half, they had the momentum. We never got it back from that point."
For Miami, Sunday's loss serves as a microcosm of all the major faults that have plagued the team this season.
The offensive line, once again unable to protect Tannehill, allowed Ravens linebackers Terrell Suggs and Elvis Dumervil to combine for five sacks and six quarterback hits.
The run defense, once a top-10 unit in the league, allowed Baltimore to rush for 183 yards, culminating in a 44-yard run by running back Justin Forsett that all but secured a Ravens victory as the game neared its end.
In the midst of yet another December meltdown and with victory out of reach, Dolphins players couldn't help but vent their frustrations on the sideline.
Trailing 21-13 with about 4:07 remaining in the fourth quarter, tempers boiled over as Dolphins defensive tackle Jared Odrick confronted Philbin and exchanged several heated words before teammate Derrick Shelby ushered the angered tackle away.
"It's tough to find that gauge of what's too much emotion and what's not enough," Odrick said of the incident. "You never want to border that line of not enough. I think one thing that I bring to the game of football is emotion, and I try to do it in the most positive way possible.
"It may have looked like I was yelling negative things and that there was a disagreement, but every game there's a disagreement. Emotions are running high and I hate to say that any of that was a detriment to our team. I probably should have calmed down a little earlier than that, but it's tough when you want to win a football game."
Unfortunately for Miami, the fire and intensity shown during Odrick's sideline altercation could not be summoned by Dolphins players when the team had their backs against the wall and needed it most.
You can follow Jameson Olive on Twitter @JamesonCoop or email him at JamesonOlive@gmail.com.
---