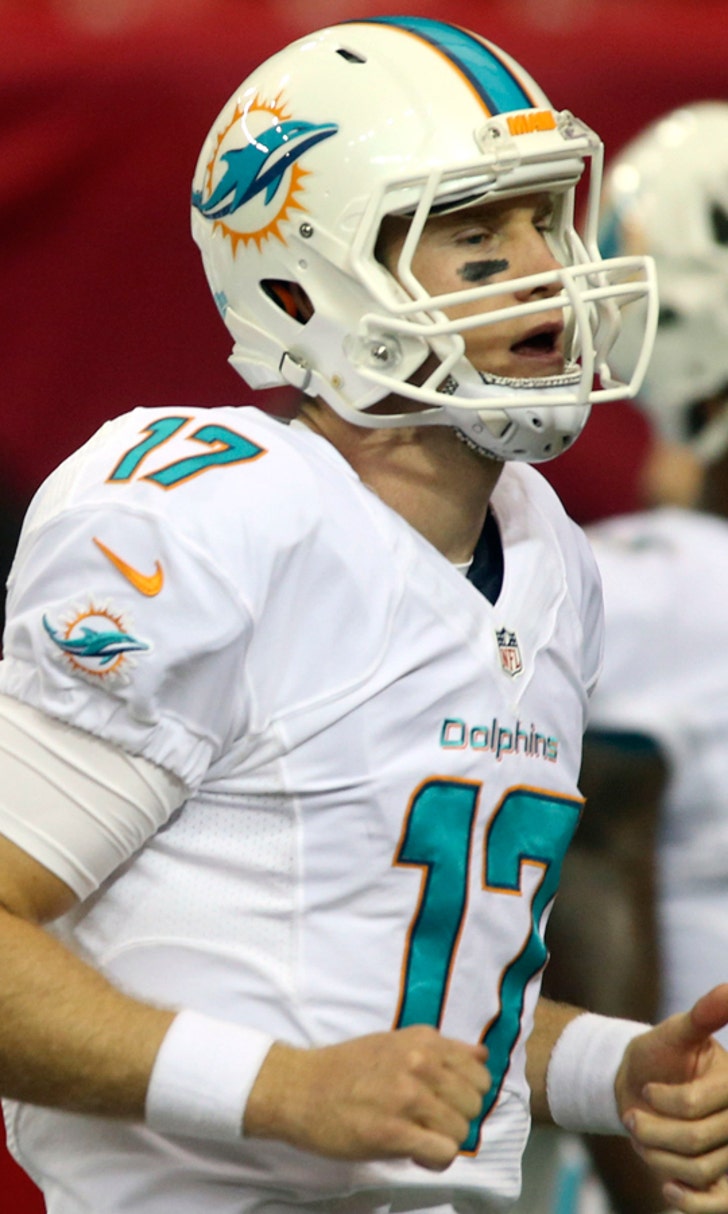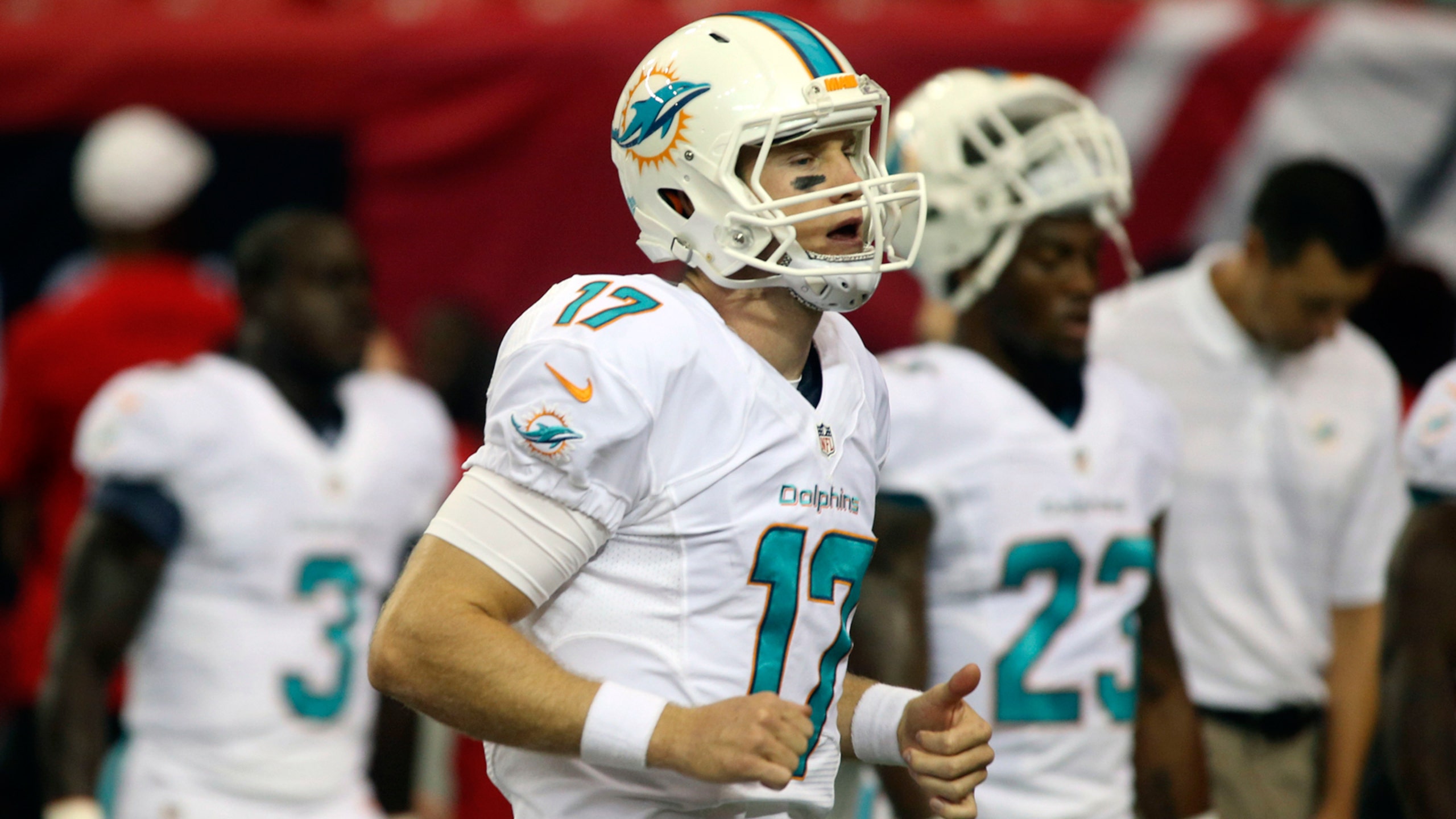 Dolphins plan on having a few new looks against Buccaneers
BY foxsports • August 15, 2014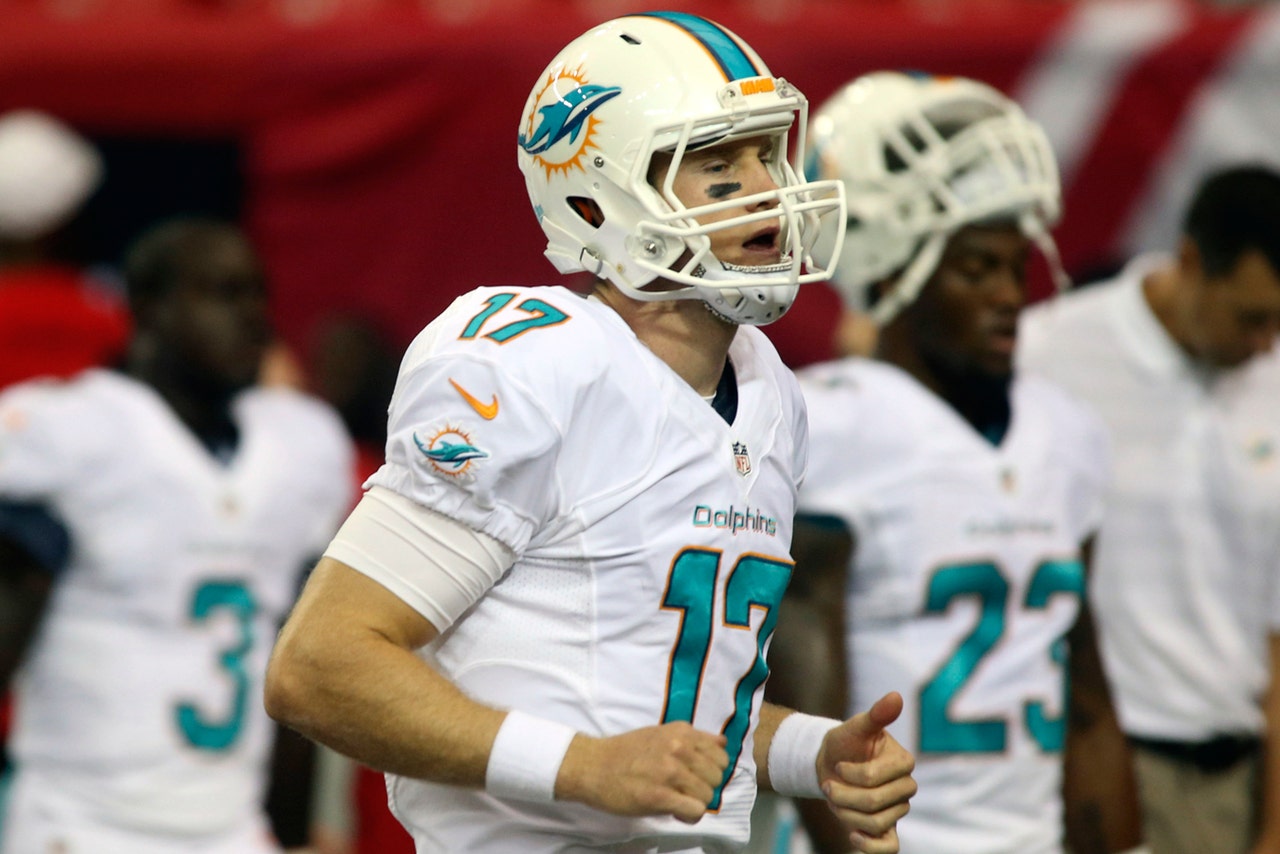 The Miami Dolphins will hit the road again for their second preseason game, this time against the Tampa Bays Buccaneers on Saturday. With training camp behind them, expect the Dolphins to keep giving the reserves and players on the bubble plenty of playing time but with an increase in snaps for quarterback Ryan Tannehill and his offense.
Here are five of the more intriguing subplots to keep an eye on for Saturday's game.
1. The Dolphins are now game-planning in preseason.
Seemingly leaving nothing to chance, head coach Joe Philbin spent part of Thursday's training camp finale with an eye not just on preparing for the season as a whole, but also on their second preseason opponent.
"We devoted a lot of time in the practice today to Tampa Bay and our preparation for the game," Philbin said. "The first three practices of the week were really focused on our own improvement, our own football team. But we've got our game plan in and guys are excited about playing. They're a good football team. They played well the other night. Their defense looked extremely good, and we're going to have to play well in Tampa."
This isn't exactly new territory here, as the Dolphins appeared to put in a few plays specifically to counter the Atlanta Falcons last week. Though earlier in the week Philbin said he always strategized to a certain degree in past preseasons, it does signal a curious strategy in his third year with the team.
Just how much importance will the Dolphins give to the final score may depend on how the game initially plays out, but this is something to keep an eye on for the rest of the preseason.
2. The defense must take a stand.
Maybe it's because they're a little rusty at actually tackling, but the Dolphins' much-vaunted defense consistently allowed the Falcons running backs to shred through the line of scrimmage with ease last week. Though the first-team defense played slightly more snaps than the first-team offense, some players, such as tight end Dion Jordan (who played 32 snaps), were largely ineffective. That has to change for Philbin to get a good read on what needs to be corrected.
"Defensively, really the focus has been tackling," Philbin said Thursday. "So we've spent a lot of time on that this week. That's a big part of what we're looking (to do). We want to see our team tackle better and we want to get off the field better on third down."
3. Matt Moore to lead second-team offense.
Tannehill and his first team looked great on their one and only drive to the end zone to start the Falcons game. It's just that the rest of the game, led by fourth-string undrafted rookie quarterback Seth Lobato, led to a grand total of three more points. Against the Bucs, Matt Moore will make his preseason debut and will be counted on to lead the offense, even with Tannehill and the starters planning on playing a bit more.
"Offensively, it's really consistency," Philbin said. "Our first group only had one drive, and it was a good drive. But they didn't play a ton of football. So we're going to get them on the field a little bit more and we're looking to see consistent production out of our offense. Obviously, we sputtered after that. So we've got to be more productive and have more explosive plays on offense."
Brady Quinn is another intriguing option to plug in for a few snaps, but with just two practices under his belt, that may be premature at this point as he works his way back to NFL shape. Lobato should also play as well, but he took fewer snaps in team drills with the arrival of Quinn midway through the week.
4. Will Knowshon Moreno be ready to contribute?
Moreno, the presumed starting running back, continues to work his way back to full health and was able to participate in full-contact practice along with the rest of the receivers. Whether that leads to some playing time Saturday is still up in the air, with neither Moreno nor Philbin ready to make such declarations just yet.
"We haven't made any decisions on who's playing or not, but I think he's looking better," Philbin said. "I think he's looking more comfortable with the offense and the reps and so forth. I think the running game he's starting to look like kind of his old self. I don't know about the passing game quite yet, but I saw a glimpse or two where I think he was making a play or two over there. So we're going to take a look at the tape and see where he's at."
5. Wide receivers Mike Wallace and Brian Hartline ready for preseason work.
Both Wallace and Hartline missed out on the team scrimmage two weekends ago and the team's first preseason game against the Atlanta Falcons. After wrapping up training camp Thursday, they each sounded eager to get their first taste of action.
"Oh yeah, not so much as the plays, just the rapid fire of the offense you need to go, so you can have your endurance up," Wallace said. "Just two days off in this offense will have you gassed. You have to keep going and keep building your endurance every single day. So I definitely need to go out there and get some plays in."
For Hartline, he was more than pumped to get back on the field after seeing the first team make their successful opening drive last week against the Falcons.
"It was great," he said. "It was encouraging. It makes you more hungry to be out there with the guys. It is what it is, you have to let the preseason do its thing. But me and Mike, we're excited to be out there and play with our guys and see how things go."
You can follow Surya Fernandez on Twitter @SuryaHeatNBA or email him at SuryaFoxSports@gmail.com.
---