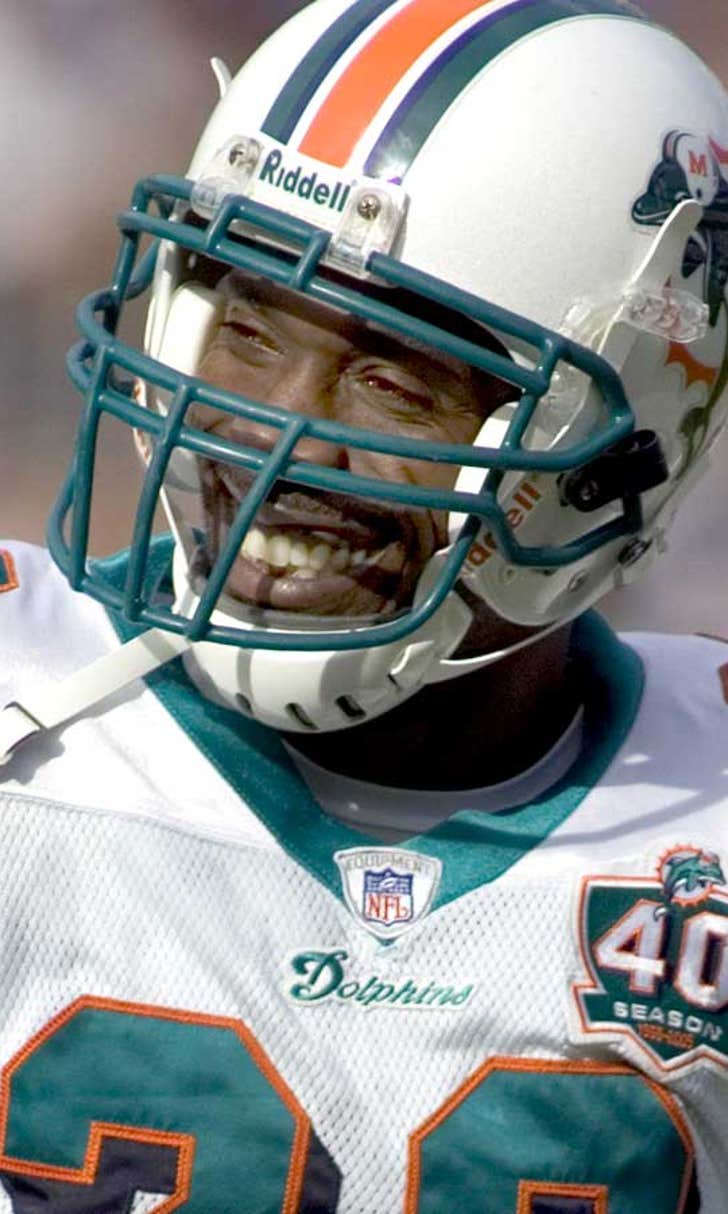 Dolphins announce 4 additions to Walk of Fame
BY foxsports • August 2, 2014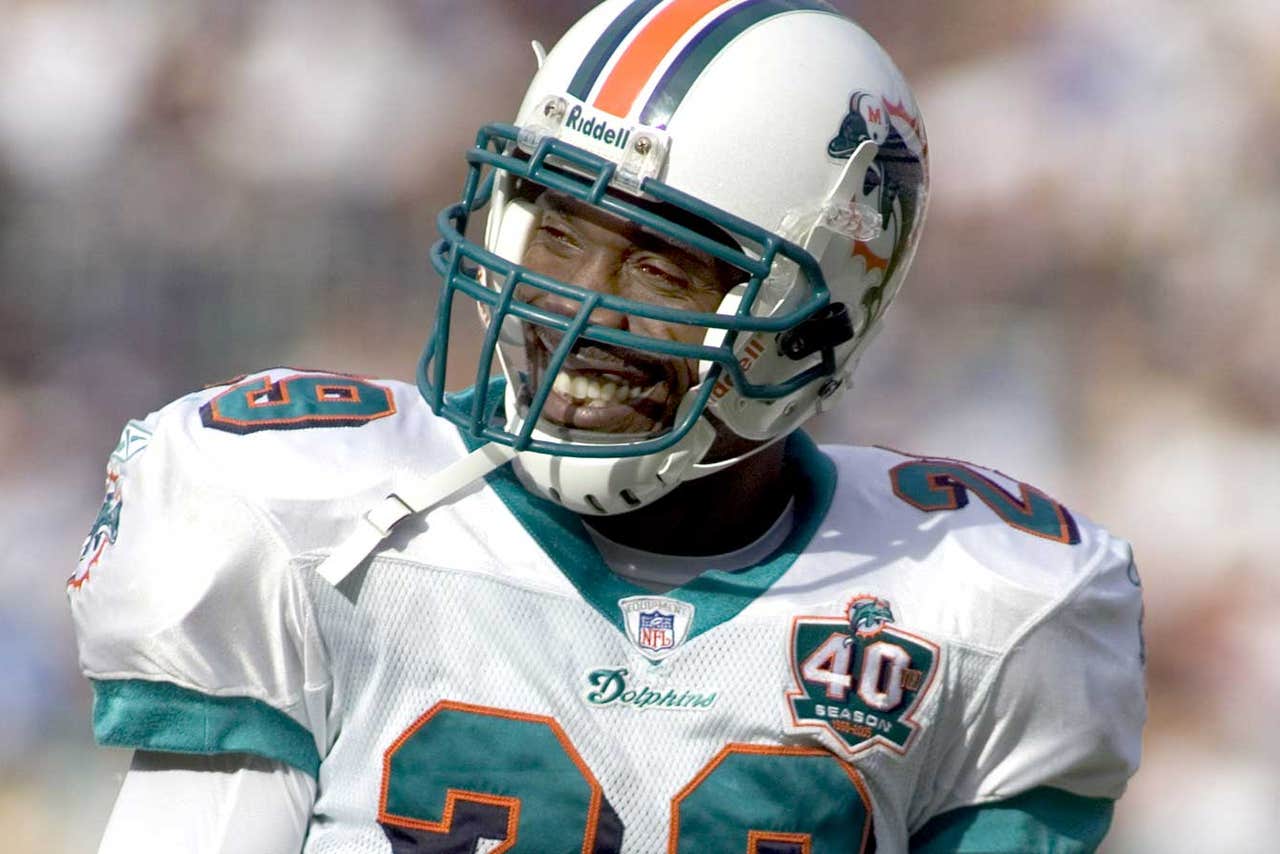 MIAMI GARDENS, Fla. -- Four new members of the Miami Dolphins Alumni Walk of Fame were unveiled by the team Saturday following the team's training camp scrimmage at Sun Life Stadium.
Representing four memorable eras across 49 years of the franchise are former guard Ed Newman, running back Tony Nathan, defensive end Jeff Cross, and cornerback Sam Madison. These former players will join other notable Walk of Fame honorees from three prior classes including such greats as Dan Marino, Don Shula, O.J. McDuffie, and Kim Bokamper.
"For me, this is an extreme pleasure because I've worked and played with a lot of these guys and I know how hard they worked and what they put in to help make this organization a success through the years," said Nat Moore, a fellow Walk of Fame honoree and current vice president of alumni relations and special projects at the start of the press conference. "It's been about the greatness on the field but also what they contribute to the organization off the field as well."
Though all four players left their mark on the team in their own ways, they've all remained in South Florida and continue to be active in their communities. In fact, Madison was not able to attend the event because he was coaching the Davie Broncos, the tackle football team that his son plays on. His wife and two other children attended the event on his behalf.
Newman, representing the era between 1966 and 1975, started at both left and right guard for the Dolphins from 1973 to 1984 including three Super Bowls. He played in 167 games for the Dolphins, sixth most in franchise history. The four-time Pro Bowl selection has a street in Miami named after him in honor of his charitable efforts and is a Miami-Dade County criminal court judge.
"I've had the blessing of coming to the Miami Dolphins on the last winning Super Bowl, spanning a tremendous eon," Newman said at the announcement. "From (Bob) Griese and Earl Morrall to Dan Marino ... the players I had an opportunity to be with and coach Shula, it's just been an incredible exposure for me. I don't know how anyone could be a happier person than myself."
Nathan is a former running back who played for the Dolphins for nine years between 1979 and 1987, appearing in Super Bowls XVII and XIX. He rushed for 3,543 yards in his career with 383 receptions and 32 total touchdowns. After working for several years as an assistant coach in the NFL, he is currently the bailiff for former teammate Newman in Miami-Dade County court.
Cross, representing the era of 1986 to 1995, was a defensive end for the Dolphins from 1988 to 1996 with one Pro Bowl appearance in 1990. He totaled 377 career tackles along with 59.5 career sacks, good for fifth all time in franchise history.
"When I played, I got some recognition from the media, but it's nothing like getting it from your peers," Cross said. "That's nothing more special than being recognized by your peers and that's why I'm standing here right now."
Selected for the 1996-2008 era, Madison was four-time Pro Bowl selection, and his 31 career interceptions place him third all time for the franchise.
All four former greats will be officially inducted into the Walk of Fame in a ceremony prior to the Sept. 21 game against the Kansas City Chiefs.
You can follow Surya Fernandez on Twitter @SuryaHeatNBA or email him at SuryaFoxSports@gmail.com.
---