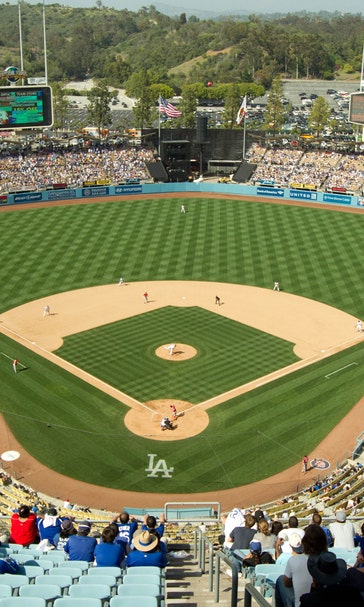 Dodgers to season-ticket holders: No more paper tickets
January 31, 2014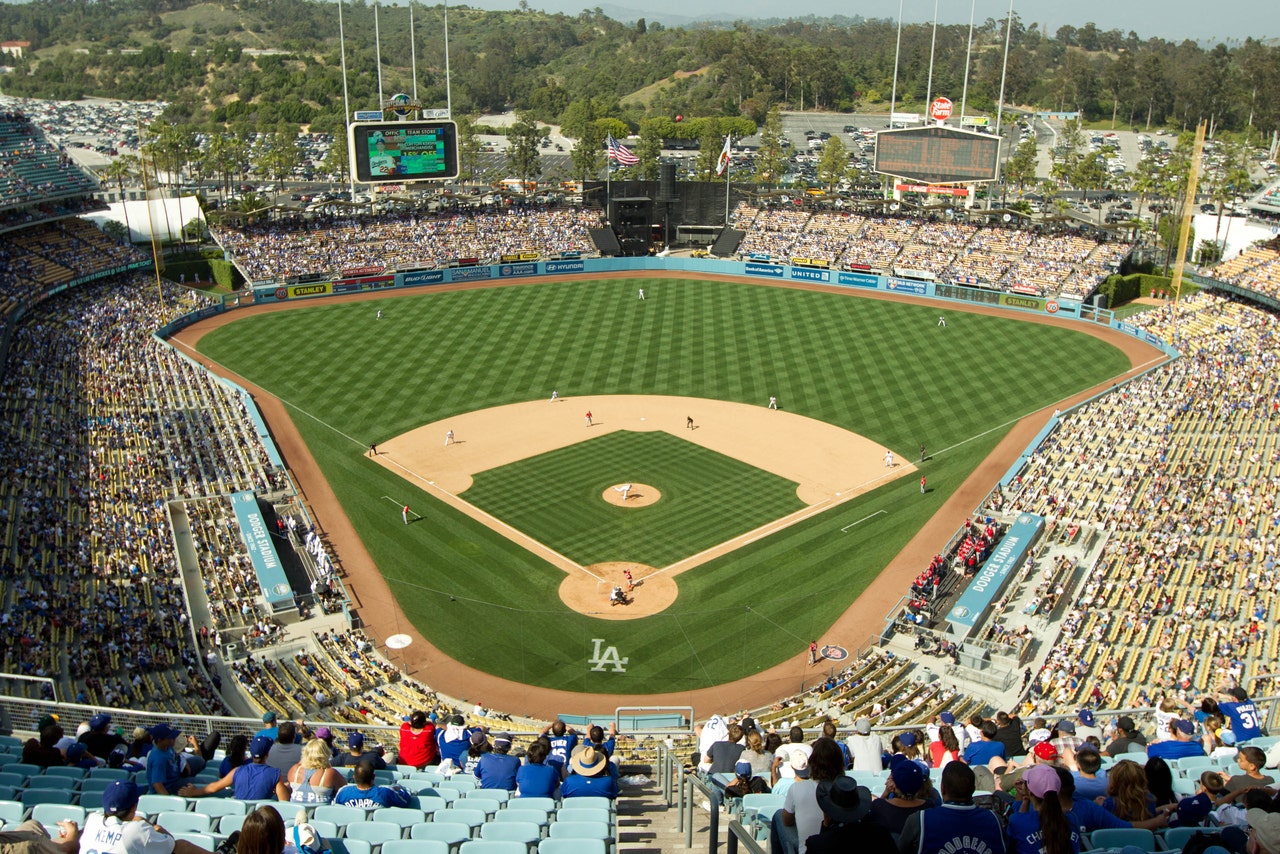 If you watch Clayton Kershaw pitch a no-hitter at Dodger Stadium this year, you can pretty much forget about saving your game ticket.
The Dodgers are just about doing away with paper tickets this season.
No longer will season-seat holders get a shipment of tickets. Instead, those fans will display bar codes to enter Dodger Stadium, either by printing them at home or scanning them directly from a smartphone.
"This is a real fan enhancement," said Lon Rosen, the Dodgers' executive vice president and chief marketing officer.
By replacing paper tickets with bar codes, he said, fans can print them at their convenience, transfer them at no charge to friends, clients or StubHub, and gain expedited entry to the ballpark at automated turnstiles.
The Dodgers will launch a loyalty program for those customers this season, he said, and eventually will enable fans to link purchases of tickets, food, beverages and merchandise via one smartphone application.
The Dodgers will convert all full-season and partial-season accounts to ticketless entry for the coming season, he said. They still will sell paper tickets on a single-game basis – but 95 percent of such tickets already are sold online, using bar codes, according to David Siegel, vice president of ticket sales.
For Dodgers fans, the decision ends one of baseball's most enduring traditions – the ability to frame or otherwise save a ticket stub from a memorable game.
Indeed, the Miami Marlins last season sold unused tickets for the no-hitter thrown by Henderson Alvarez, as they did for the perfect game Roy Halladay pitched against them in 2010. The Chicago White Sox did the same for Mark Buehrle's no-hitter in 2009, as did the New York Mets for Johan Santana's no-hitter in 2012.
"We did take that into consideration," Rosen said. "We think the benefits far outweigh that."
One fan informed of the decision at Thursday's select-a-seat event at Dodger Stadium said he was warned to expect long lines as fans adjust to the new system.
Another fan said she was concerned about older fans not interested in printing bar codes or using smartphone applications; a third fan said he was dismayed that the Dodgers accepted money for season tickets months ago but did not reveal the new system until Thursday.
Rosen attributed the delay to a change in the Dodgers' ticketing partner and the time needed to finalize technical issues.
The Angels offered a ticketless option in a pilot program a couple years ago, said Robert Alvarado, that organization's vice president of marketing and ticket sales.
"We didn't have any takers," Alvarado said.
The Angels continue to use paper tickets, but Alvarado said he anticipated that baseball teams gradually would move toward ticketless entry.
"We're years away from it," he said. "It's going to be a slow adoption process."
While some teams in Major League Baseball and other pro sports have steered their customers toward ticketless entry, none have mandated it, according to Tony Knopp, chief executive of Spotlight Ticket Management.
Knopp's company manages and tracks event tickets for major corporations. He said the NBA's Cleveland Cavaliers have converted 65 percent of their lower bowl seats to ticketless entry but said less than 10 percent of corporate accounts have signed up, because companies prefer to give tickets rather than bar codes to clients.
David Carter, executive director of the USC Sports Business Institute, suggested the Dodgers phase in the change rather than impose it upon fans.
"Making wholesale fundamental changes about how you are distributing your tickets is certainly going to irk some of them," Carter said.
For special events, he said, the Dodgers might consider printing traditional tickets.
"If I'm going to see the Dodgers in the World Series, I don't want to scan a bar code on my smartphone," he said.
In any case, he said, the Dodgers might be best served to limit paperless tickets this season to those fans that want them, while informing all fans the paper ticket would be eliminated over time.
"That way, they know change is coming," he said.
---