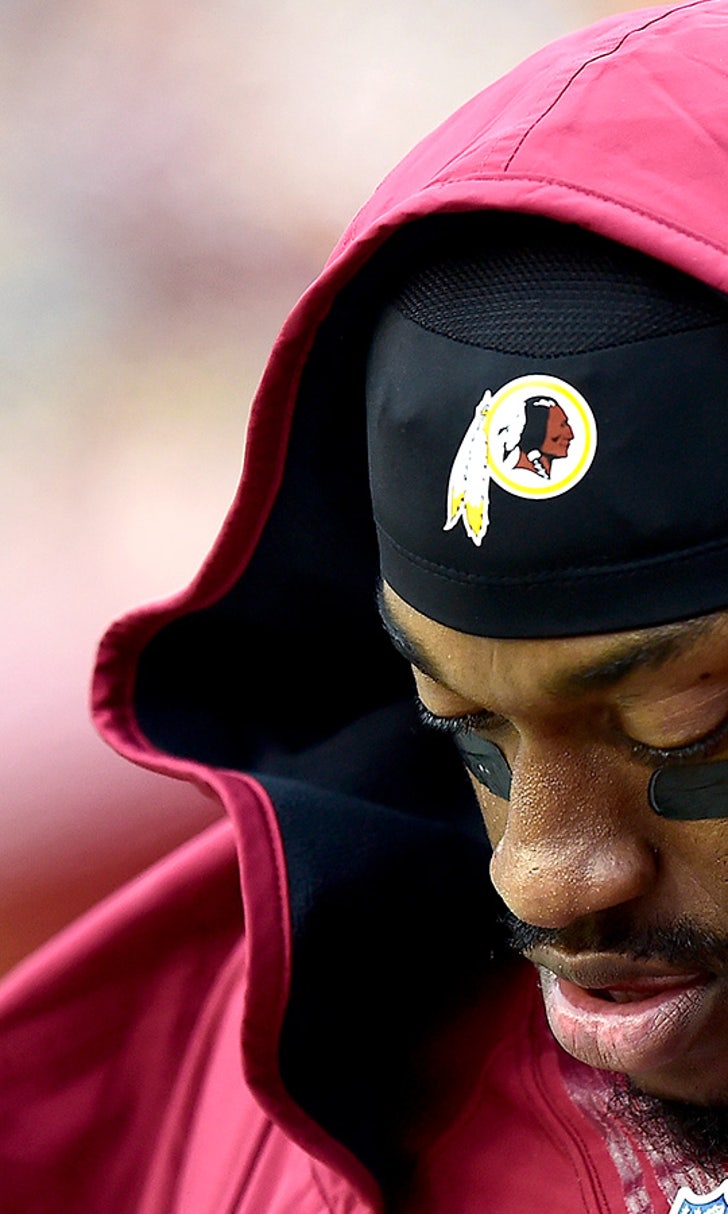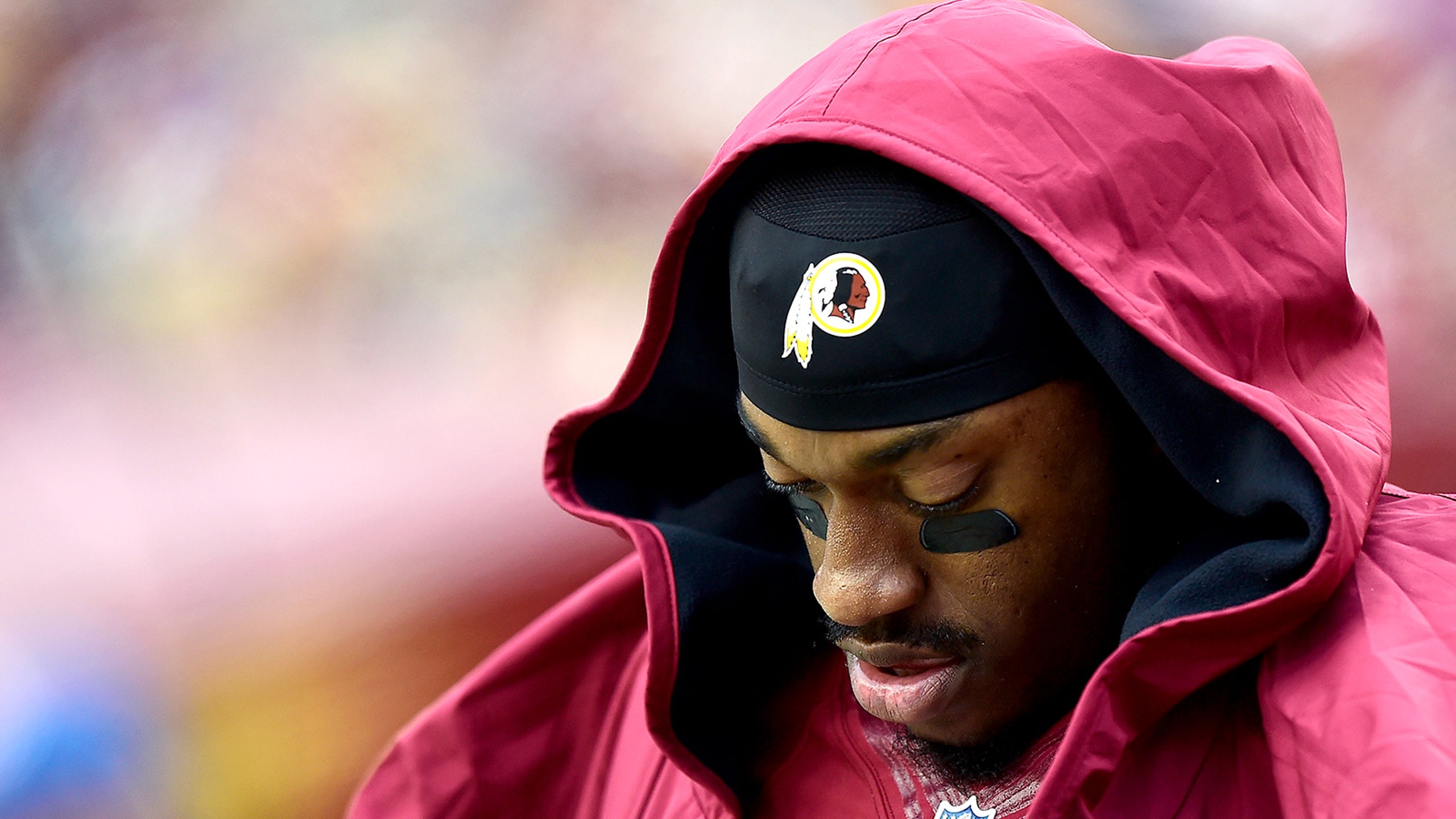 Did RG3 throw his teammates under the bus after latest defeat?
BY Sid Saraf • November 16, 2014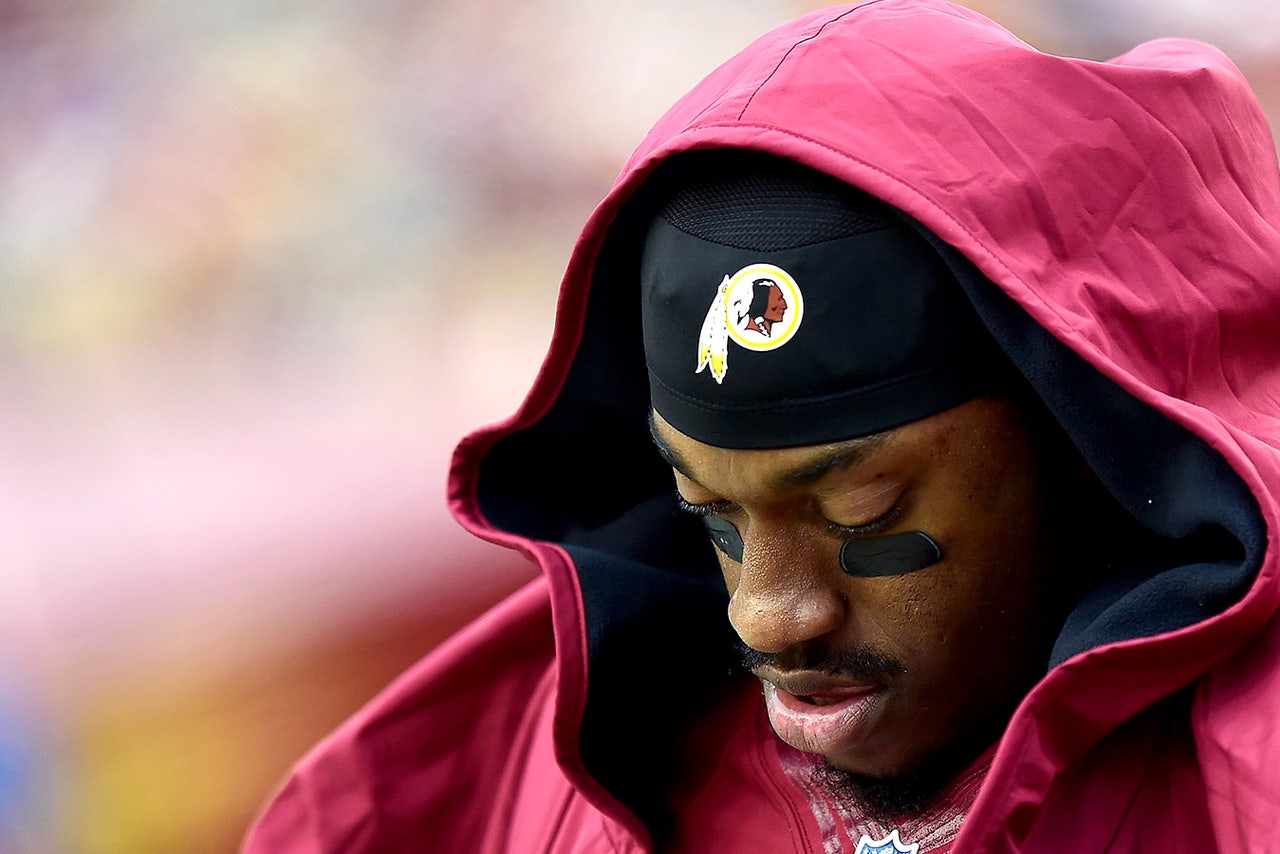 Postgame news conferences are always a tricky affair for NFL players. While one team is thrilled after a win, the other is still stinging from defeat and must be careful, lest its comments become fodder for the media.
Enter Robert Griffin III.
The Washington Redskins quarterback took to the podium after his team lost 27-7 to the Tampa Bay Buccaneers on Sunday. And one comment in particular stood out:
In case you missed it, RG3 said, "... The great quarterbacks, the Peytons, the Aaron Rodgers, those guys don't play well if their guys don't play well."
Now, let's say this right away. Football is a true team sport. You can have the most talented guy in the world under center, and if one or two guys miss their assignments, no play is going to go well. So, what Griffin is saying is true.
But should he be the one saying that out loud? There are many who would say no. They would point and say that RG3 just shifted blame on his teammates rather than shouldering himself.
To be fair, RG3 did point the finger at himself in further comments.
"I'm not going to sit up here and make excuses," Griffin said, via CSN Washington. "I haven't watched the film yet, but I know there are some plays that I would like to have back. Of course, the interceptions, and there are a couple of plays that come to mind where I feel like I could have been more aggressive. Those plays are in my head.
"I'm not good. No one's good. We have to be better, and that's tough."
What do you say? Were RG3's comments about teammates not playing well fair or foul?
---